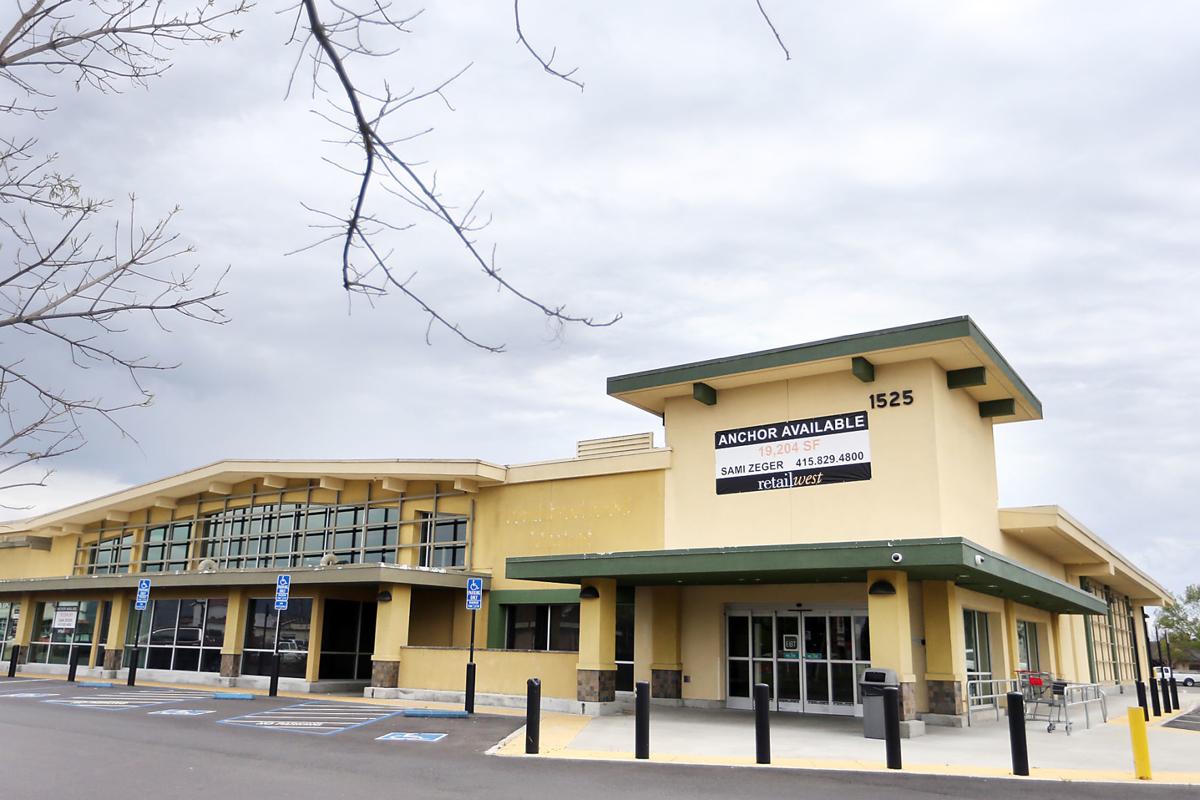 For the past three years, Napa's former Fresh & Easy market in River Park center has resembled a tomb – its doors shuttered and lights out.
That silence could soon be replaced by the sound of people working out.
A Planet Fitness franchise owner has submitted a planning application with the city, hoping to occupy the south Napa space at 1525 W. Imola Ave.
Planet Fitness, which has some 1,500 clubs nationally, is billed as a 24-hour fitness center. This would be Napa's first Planet Fitness franchise.
"We're excited to come to Napa," said Casey Rickert, operations manager for the new Napa Fitness.
Considering Napa's average household income and population, "We think Planet Fitness would do well there."
According to the application, Planet Fitness provide its members with "a simple, no-frills solution for obtaining a balanced and healthy lifestyle."
It does this by creating "a judgment-free, stress-free environment so that everyone feels welcome and encouraged to get a quick workout."
The gym focuses on cardiovascular workouts, the application stated.
Rickert said the cost of membership is either $10 or $21.99 per month.
"To keep our prices low," and make room for "tons of state of the art cardio and strength equipment," there are no group classes, basketball or racquetball courts or swimming pools, the application stated.
According to the application, franchise representative Steve Titus of Napa Fitness, LLC seeks to make improvements and minor modifications to the building's front façade.
The possible future Planet Fitness building is 18,981 square feet.
An 11,944-square-foot workout area would offer 100 pieces of 'cardio' equipment and 80 pieces of strength conditioning equipment. There would also be a 2,617-square-foot locker room, restroom and shower area and a 1,404-square-foot "beauty angel, tanning and massage area."
The gyms are open day and night. A staff of 20 to 25 would be employed. Cameras and staff provide security.
The project is on Thursday's agenda of the planning commission, which city staff recommending that it be approved.
When asked if she thinks Napa can accommodate a new fitness center, Rickert said, "There is always room for gyms offering different amenities."
Before Fresh & Easy, the building was a Vallerga's grocery store. That Vallerga's market closed in 2005.
The Napa Fresh & Easy Market opened in 2011. In October 2015, Fresh & Easy announced it would shutter all 97 of its remaining stores in California, Arizona and Nevada and cease operations after nearly a decade of struggling to catch on with consumers.
This isn't the applicant's first Planet Fitness franchise. Other locations include Redding and Petaluma.
Another gym Basics Gym, once operated at the center.
Chris Economou, vice president real estate of Rudd Properties, the company that owns the former Fresh & Easy building property, declined to comment.
The rest of the River Park shopping center is owned by Best Development of Sacramento. Best Development purchased the majority of 10-acre site in 2014.
Get local news delivered to your inbox!
Subscribe to our Daily Headlines newsletter.