Napa educators have begun their year-long path toward opening a new English-Spanish academy for middle-school students.
Educators with the Napa Valley Unified School District have announced a road map for the dual-language-immersion school, which is slated to open in August 2022 and take over the campus of River Middle School in north Napa. The creation of the programming for the school serving sixth- to eighth-graders will begin this fall, and parents can begin requesting seats for their children when NVUSD offers its annual open enrollment in November.
Discussions about the new language academy began in mid-July and involved a committee of district staff and members of the NVUSD schools already offering English-Spanish immersion — Harvest, Napa Valley Language Academy, and Pueblo Vista Elementary, according to Monica Ready, the district's director of English learner services. (The remaining two schools will remain as grade-school feeders to the new middle school's bilingual curriculum, as they currently do to Harvest's.)
Support local news coverage and the people who report it by subscribing to the Napa Valley Register. Special offer: $1 for your first 6 months!
One of the team's first tasks was to spell out the statement defining the language academy's mission and vision. Community meetings in English and Spanish, and a bilingual survey, revealed a focus not only on bilingualism and academic excellence but also civic responsibility, empowerment and a culture of respect, Alejandra Uribe, principal of the new middle school, told NVUSD board members last week
"The mission is to provide a global education that instills a love for learning and honors languages and cultures," reads the school's guiding statement, which was released during the Thursday meeting in Napa. "Our vision is that all students are empowered to achieve academic excellence while growing bilingualism, biliteracy, and interpersonal connections in a community that is responsive to the well-being of all learners."
Survey results also shared with the board showed a majority of the 236 school parents contacted have placed their children in NVUSD's three existing Spanish-immersion schools for this academic year, including Harvest, the existing middle school in that segment. However, a sizable minority — nearly 27% of English speakers and 12% of Spanish speakers — said they had children currently in River Middle School who would stay on campus even with its move to the dual-language model next fall.
Creating a new English-Spanish academy is a linchpin of NVUSD's overhaul of its middle school tier, in which two school programs and one campus will be closed response to shrinking enrollment and the resulting fall-off in per-student education funding from the state. The district opened the 2021-22 year with 16,603 children and teenagers enrolled, down from 16,779 in June and more than 18,300 in 2015.
In April, the district board voted to shutter Harvest Middle School in south Napa, the current home of English-Spanish immersion for grades 6-8, after 2021-22 and revive its bilingual program in a new academy that will replace the River school at its Salvador Avenue location. The closures and restructuring are expected to save the school district about $2.2 million a year, a step NVUSD directors have said is needed to help head off shortfalls that could invite a state financial takeover if fund reserves fall below 3% of its budget.
Napa schools are operating under a special state emergency policy that bases education funding on the district's larger headcount before the coronavirus, which forced schools across California to abruptly close and switch to internet-based remote instruction in March 2020. However, the state waiver is due to expire before the 2022-23 year, leaving NVUSD vulnerable to the continued erosion of its per-student funding as it forecasts a decline to just over 14,300 students by 2028.
Photos: Back to school at Napa's Harvest Middle School
Napa first day of school 2021
Napa first day of school 2021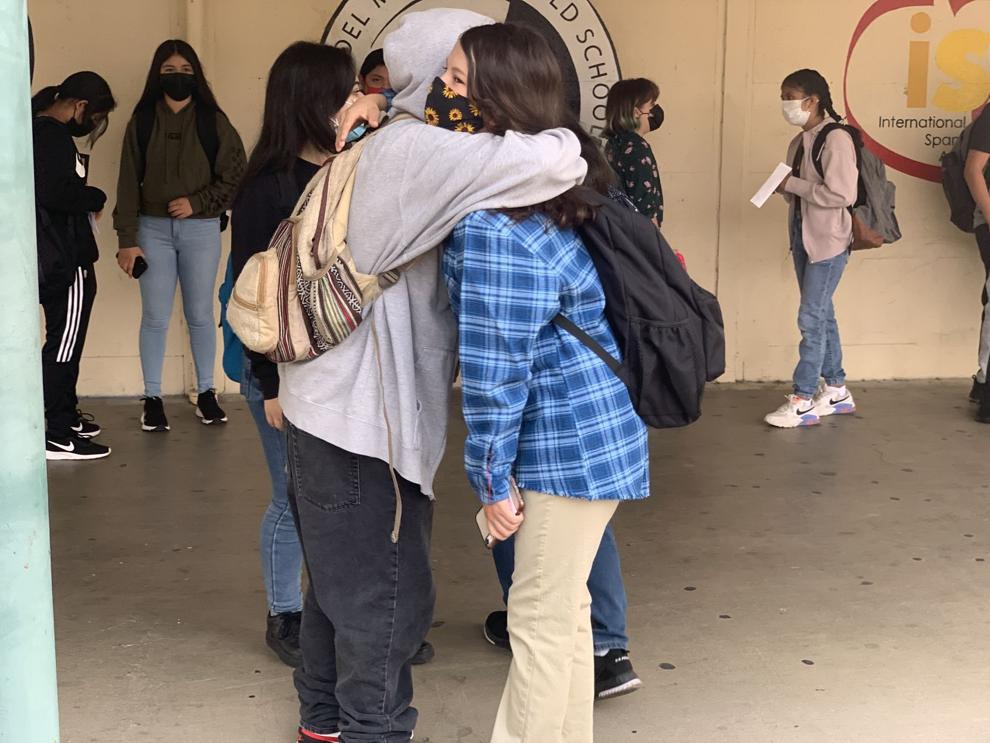 Napa first day of school 2021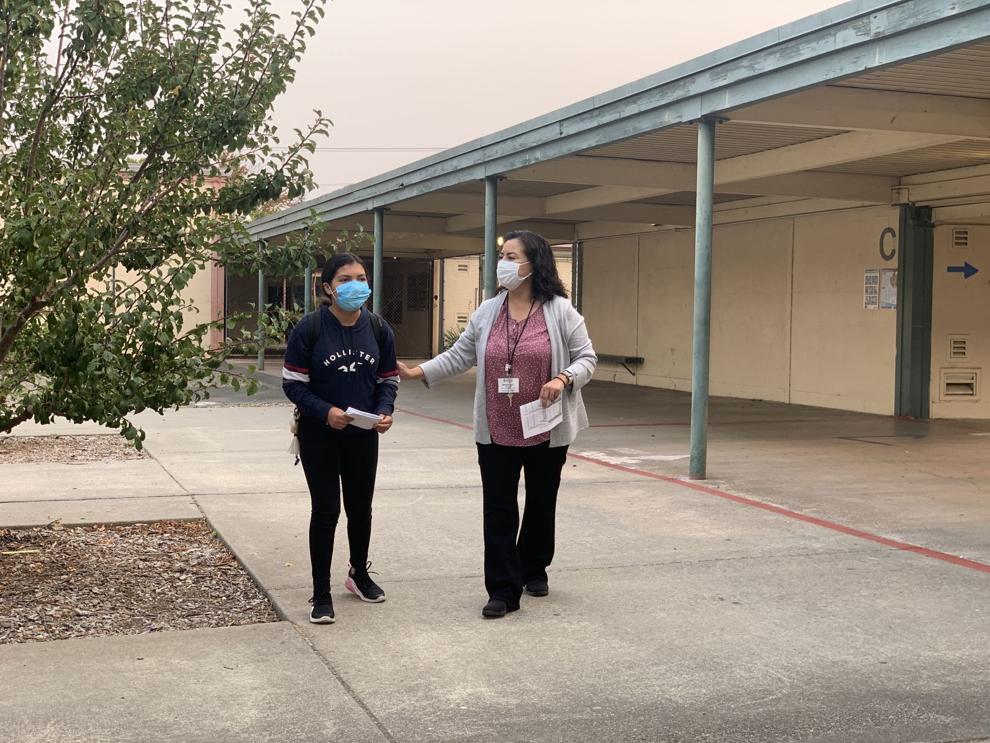 Napa first day of school 2021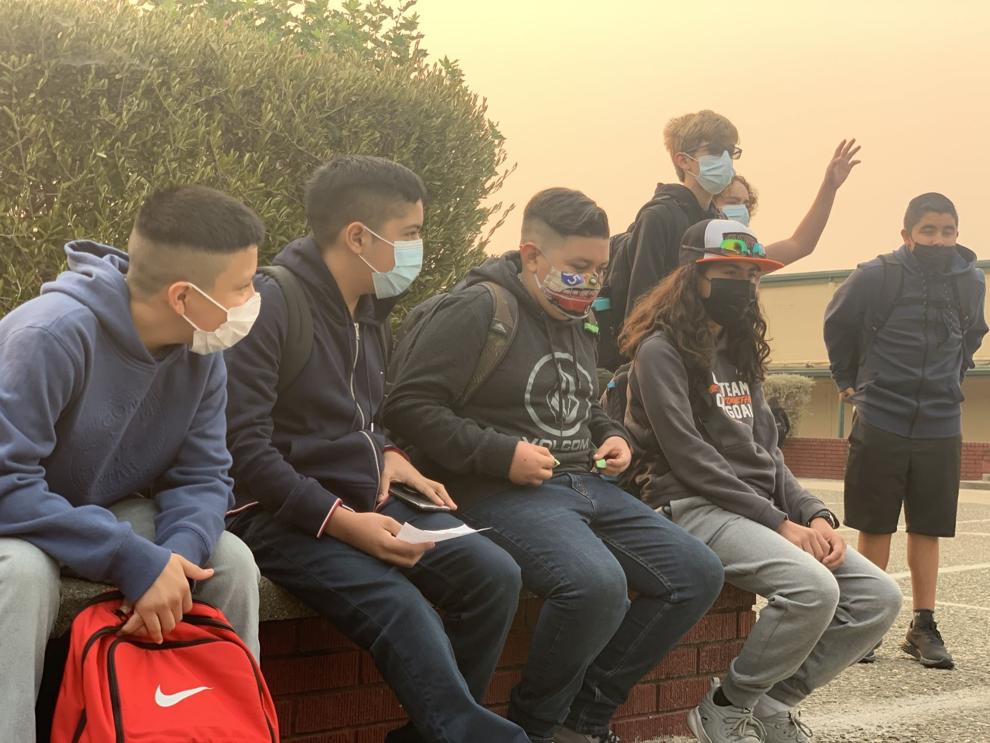 Napa first day of school 2021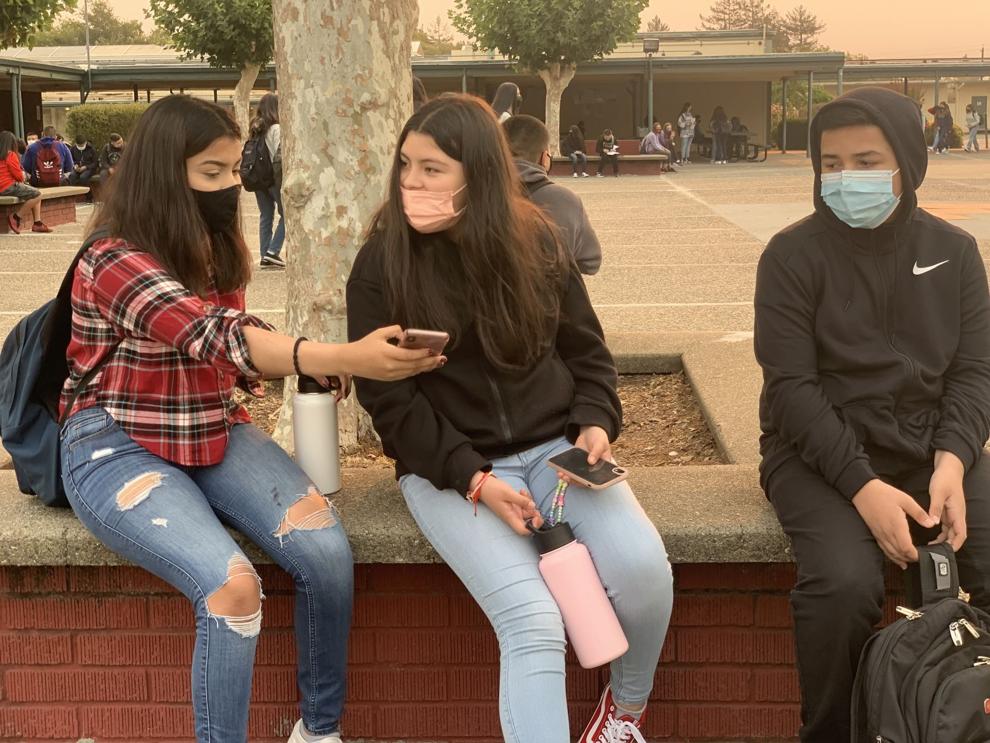 Napa first day of school 2021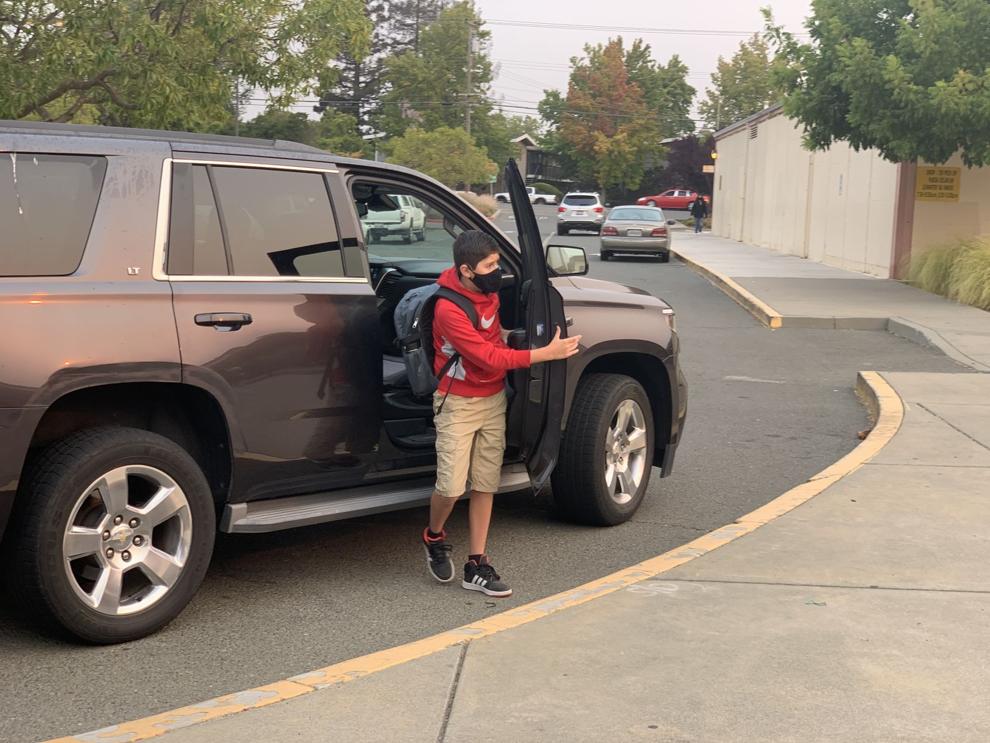 Napa first day of school 2021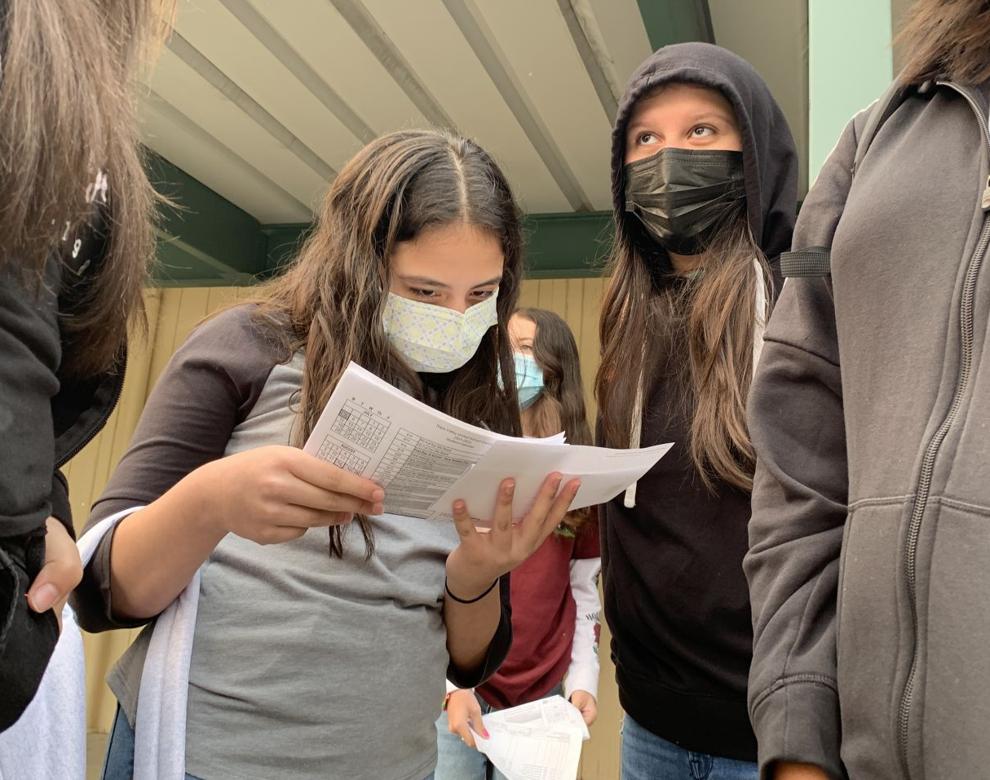 Napa first day of school 2021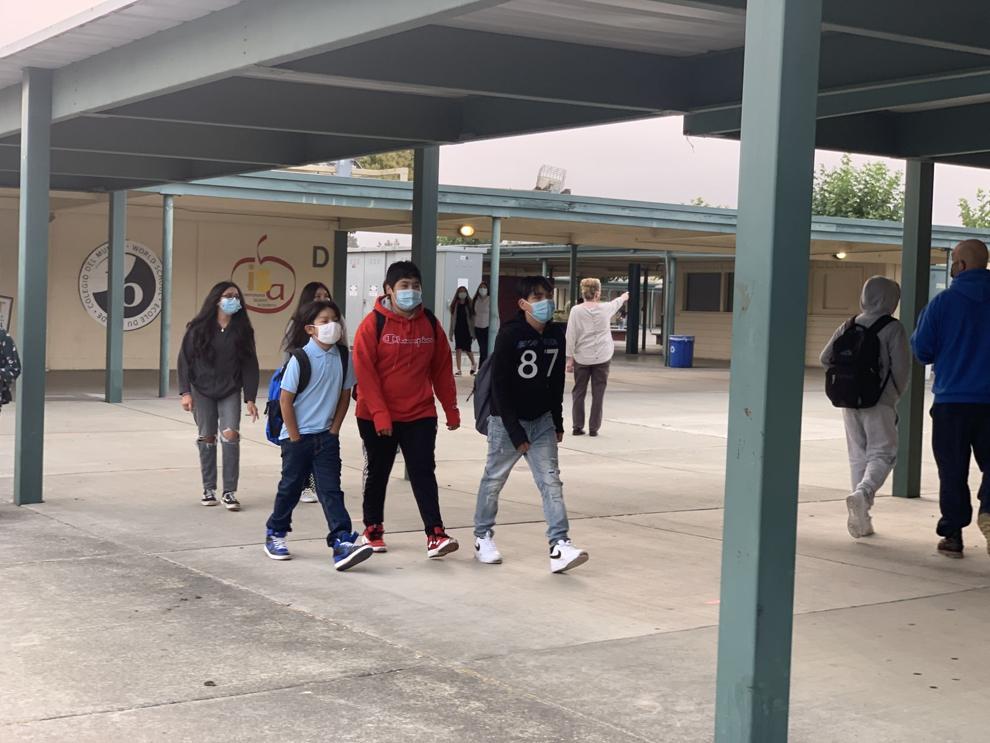 Napa first day of school 2021
Catch up on Napa County's top news stories
Get unlimited digital access to the Napa Valley Register for just $1 for your first 6 months! Enjoy every article without restrictions and find tons of subscriber-only perks, such as access to our daily eEdition. Click here for details!