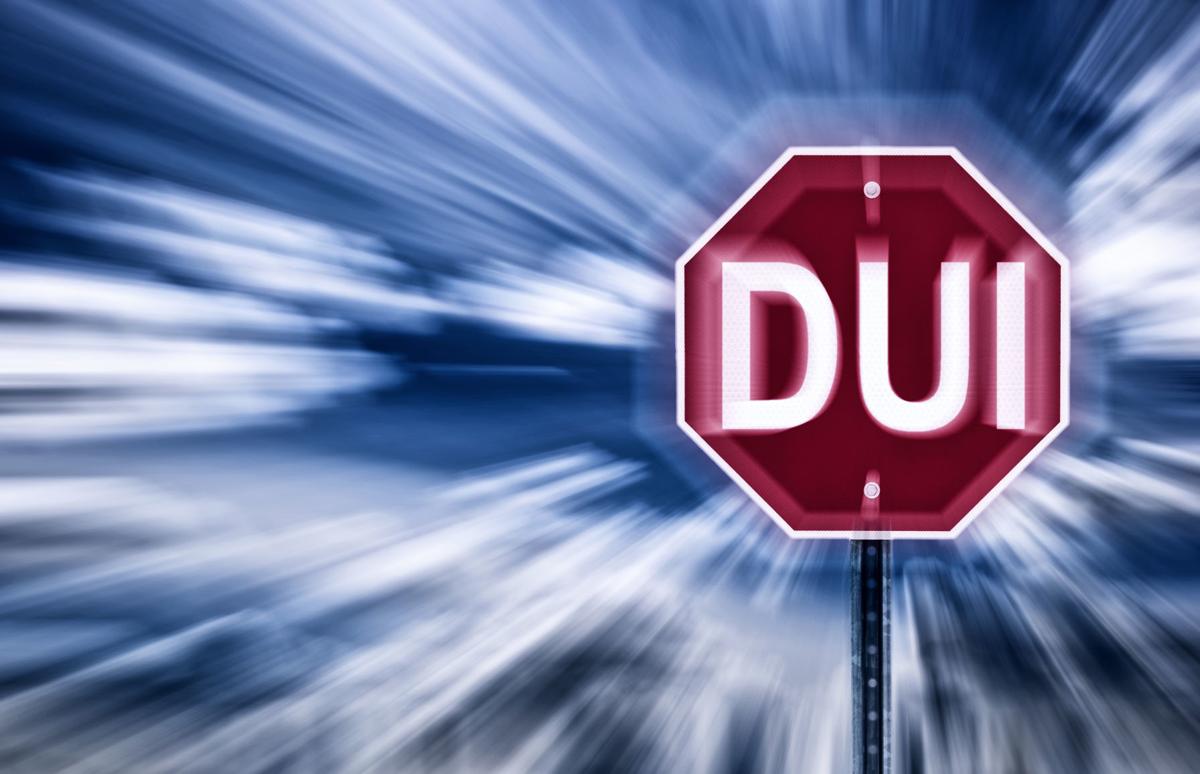 Too many people still don't know or take seriously the dangers of driving under the influence, and DUI experts want to change that.
State statistics indicate that the Napa Valley sees a disproportionately high number of collisions related to drunk driving, but area experts on driving under the influence laws find people are still surprised to learn about the process.
That's in part because of common misconceptions about California's DUI laws, said Rachel Brockl, who handles DUI cases for the Napa County District Attorney's Office. Many don't know that people can be arrested for driving with any amount of alcohol in their system that hinders their driving ability, though many associate drunk driving arrests with a .08 percent blood alcohol content, she said.
Jake Schwartz, a DUI attorney of the Santa Rosa-based Wilber Law Offices, finds his clients are often surprised to find out how difficult it can be to navigate the aftermath of such an arrest. DUIs must be dealt with through both the courts and Department of Motor Vehicles, he said.
The DMV also collects fees, and can independently revoke or suspend a license, according to its website.
Schwartz said most of his clients are first-time offenders clients who need help correcting a mistake. Brockl said she's noticed that many first-time offenders charged by the county prosecutor don't get caught again.
"If that's their one wake-up call and that stops them from ever doing it again, great," Brockl said. "Then that means that we've done what we're there to do."
The District Attorney's office said it filed 739 of the 749 DUI cases it received in 2017. As of mid-December, 646 drivers in those cases had been sentenced, 87 cases were still pending in the courts, five cases were dismissed and one case ended in a driver's acquittal.
Rankings published by the state Office of Traffic Safety indicate that the county saw a disproportionately high number of DUI arrests in 2016 compared to other counties with similar populations, the most recent year for which information is readily available.
Census estimates from 2016 indicate that Napa County was the 34th largest of California's 58 counties, but ranked 21st when it comes to collisions involving drunk drivers between the ages of 21 to 34, according to the state Office of Traffic Safety. Forty-four people were killed or injured as result of those crashes, according to the state.
The county ranked 49th, however, when it came to drunk driving arrests of drivers 20 or younger. Four people were killed or injured in such crashes, according to the state.
The city of Napa ranked second highest for DUI arrest rate, compared to 103 other cities of similar population, state statistics show.
An 'inherently dangerous choice'
Brockl, the lone attorney handling DUI cases in the DA's office, estimates that she touches about 50 cases per week, and she's passionate about what she does.
"How many people use Uber and Lyft?" Brockl said. "For someone to drive under the influence when we all know the potential dangers, it goes against common reason."
DUI arrests are pretty straightforward, Brockl said. An officer may notice a violation, parking concern or collision, and begin asking a driver normal questions. If they determine this person does not have a medical issue but is showing signs of intoxication such as red, watery eyes, slurring or poor balance, the officer would ask if they've been drinking.
Officers would then conduct field sobriety tests and ask a person to take a couple of Breathalyzer tests. Officers may want to conduct a blood alcohol test to check for drugs if the person blows less than a .08 percent BAC (blood-alcohol content), but a person with any percent BAC can be arrested if they are too impaired to drive, she said.
Drivers suspected of using drugs may encounter a drug recognition expert. These experts do a separate range of field sobriety tests and look for signs of drug use by checking a pulse, checking to see if there's a coating on the tongue caused by drug use and looking at a person's muscle tone, Brockl said. Some drugs may cause the skin to be tighter while others do the opposite.
A driver may decline to take a Breathalyzer test, but once they are arrested on suspicion of DUI, officers can obtain a warrant for a forced blood draw, she said. That's because the DMV is responsible for issuing licenses and wants to know whether a person was driving while impaired, she said.
Brockl requires anybody accused of DUI to sign a form during sentencing that says they can be charged with murder if they continue to drive under the influence and kill someone, she said. It is a form of second-degree murder that can be charged when a previous DUI offender kills someone while driving under the influence.
"There's that awareness of how inherently dangerous it is to get behind the wheel," Brockl said. "You're taking that risk that you might severely injure or kill somebody."
Understanding the defense
You have free articles remaining.
DUIs affect people of all ages, genders and socioeconomic backgrounds, Schwartz said.
Most of his Napa County clients are locals and people arrested for the first time with a moderate BAC. His cases usually don't involve extremely high blood alcohol levels or collisions.
"Most people … have made a simple mistake and just need help getting out of it or through it," he said.
Defending a client accused of DUI can be difficult, Schwartz said. It's the defense's job to examine and determine the veracity of a police report, constitutionality of a stop, whether officers were properly trained and more.
Clients are often surprised to read an officer's report weeks later, he said, because the tone of the report may be different than the officer's tone at the time of the stop. It's in law enforcement's best interest to act polite and helpful if they want a suspected DUI driver to avoid doing anything dangerous and be cooperative, Schwartz said.
Drivers are required to give an officer only their name, driver's license, registration, and proof of insurance, he said.
Schwartz's colleague, Ryan Wilber, said every answer and movement an officer observes during a stop may be used against the driver. Officers can arrest a driver if they so much as smell alcohol in the car.
Drivers don't have to do field sobriety tests, but if officers believe they have probable cause to make a DUI arrest, Wilber recommends drivers opt instead for a breath or blood test.
"It's very easy to do poorly on (field sobriety tests) even if you've not had a drop to drink," Wilber said.
He also questions how well Breathalyzer technology works. Wilber pointed to a May article from technology website ZDNet.com in which researchers found that a certain Breathalyzer used by law enforcement agencies across the country can produce incorrect results.
Questions about Breathalyzer efficacy aside, Wilber said clients are often surprised to learn of their BAC because they don't realize how much alcohol they've consumed. People may visit wine country to go wine tasting or drink IPAs — a higher-alcohol beer that's a mainstay of the craft beer movement — without understanding how the booze affects their system, he said.
It costs to drive drunk
No matter what side of the courtroom they're sitting on, attorneys agree that DUIs are not cheap.
Court fines can range from $2,000 to $3,000, depending on the circumstances, Brockl said. Then there's the $182 jail booking fee and the $150 restitution fee, which goes back into the county and is put toward criminal justice programs and research.
DUIs can end up costing $4,000 to $5,000, including fees for a public defender or defense attorney, Brockl said. Drivers may have to pay restitution after a crash and there are other unseen costs, such as the cost of commuting to court, she said.
"(The cost) is enormous and people are surprised," said defense attorney Wilber. "People can't really pay that right out of their pocket."
Apart from financial cost, first-time offenders may spend a couple of days in jail, attend a three-month-long program on drinking and driving, and be required to drive without a measurable amount of alcohol in their system, Brockl said.
Drivers with a high BAC, and second- or third-time offenders may be required to allow officers to search their car at any time, or pass a Breathalyzer test to start their car, she said. A new California law that went into effect this year requires repeat offenders and first-time offenders involved in injury crashes to install such a device.
Outside of the criminal justice system, people like Megan Dominici of the Napa County DUI Coalition seek to educate people about impaired driving in hopes to prevent drunk driving accidents from happening in the first place. The issue is personal for Dominici, whose 22-year-old brother was killed 14 years ago while drinking and driving on Highway 29.
"We've been able to turn a tragedy into a positive thing in our community," she said.
Last year, for example, the coalition held a contest for students to design posters on safe roads for display in the DA's office. The coalition has worked with Uber and visited restaurants to promote responsible drinking.
"The biggest message is there's so many options out there to not drink and drive," Dominici said.
"For someone to drive under the influence when we all know the potential dangers, it goes against common reason." Rachel Brockl, deputy Napa County District Attorney
 "For someone to drive under the influence when we all know the potential dangers, it goes against common reason." Rachel Brockl, deputy Napa County District Attorney