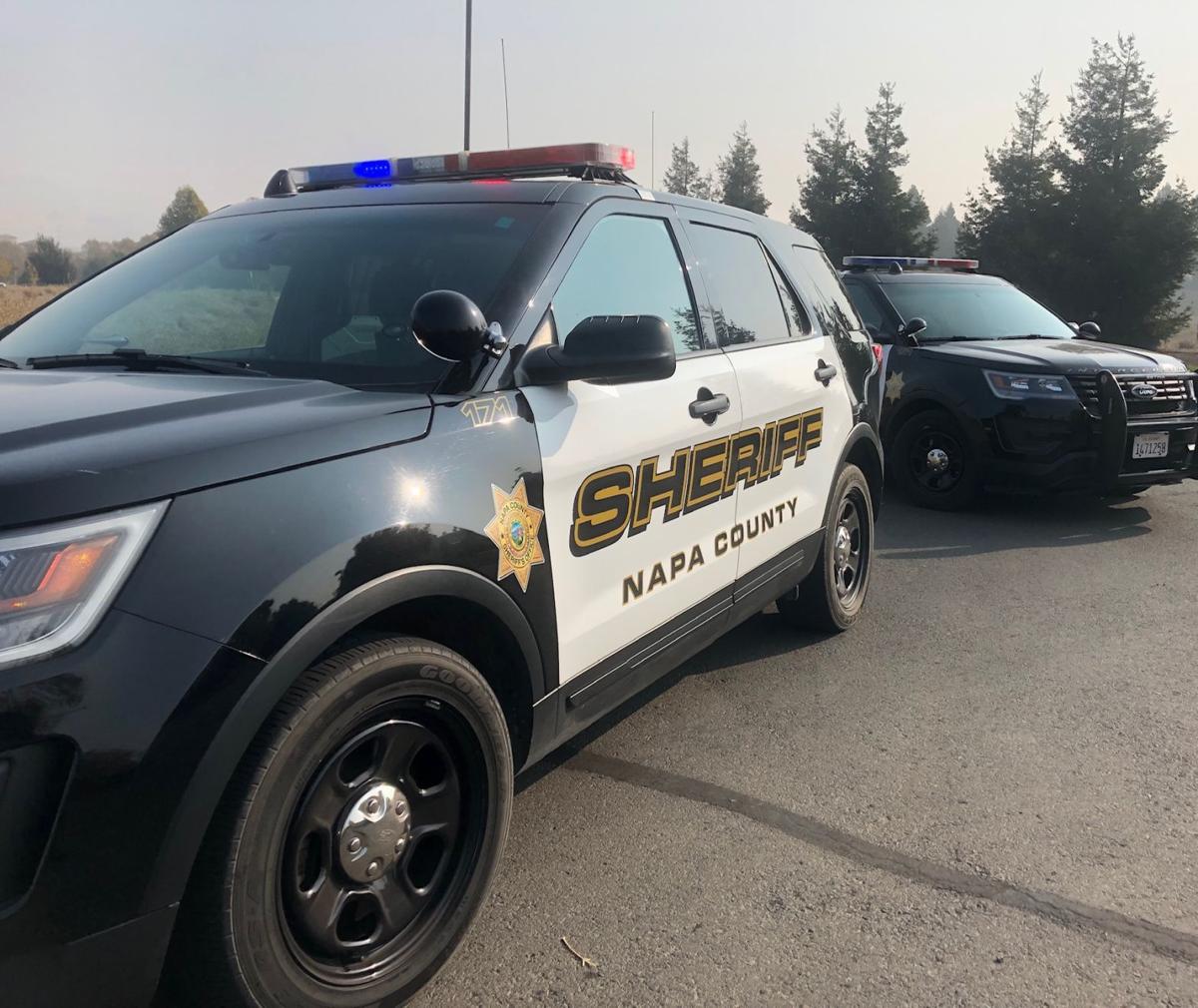 A Santa Rosa man was arrested early Thursday morning after initiating a police pursuit through Calistoga that ended when he crashed his car.
A Napa County Sheriff's deputy was near Foothill Boulevard and Tubbs Lane shortly before midnight, when he heard two cars racing in his direction, said Sheriff's Office spokesperson Henry Wofford. Both cars hit their brakes when they saw the patrol car.
The deputy followed one of the cars north on Highway 128 and stopped the driver. He smelled a strong cannabis odor and noticed a large duffel bag inside the car, Wofford said.
The driver, later determined to be 19-year-old Fabian Anthony Flores, said he could not give the deputy his license, he said. The deputy asked him multiple times to exit the car and he hesitated, looked around, then quickly shifted the car into drive and fled, Wofford said.
The deputy pursued him in the northbound lanes of Highway 128, at times driving faster than 90 miles per hour.
The pursuit came to an end when Flores failed to navigate a turn onto Tubbs Lane, crossed over into southbound lanes and crashed into a creek on the north side of the road, Wofford said.
Flores was ordered to exit when other deputies arrived. Flores was partially out of the vehicle, but refused to fully exit, Wofford said. He talked about wanting to kill himself and reached further into the vehicle, and a deputy deployed a K-9, he said.
Flores was arrested and taken to Queen of the Valley Medical Center after suffering a dog bite to his lower right leg.
Officers searched his car and found a loaded, unregistered handgun, Wofford said. Six pounds of cannabis were found inside the duffel bag.
Deputies arrested him on suspicion of five felonies related to the gun and pursuit, and three misdemeanors related to driving on a suspended license, delaying an officer and possessing cannabis for sale, jail records show. He was also booked on felony warrants from Sonoma and Marin Counties.
Get local news delivered to your inbox!
Subscribe to our Daily Headlines newsletter.