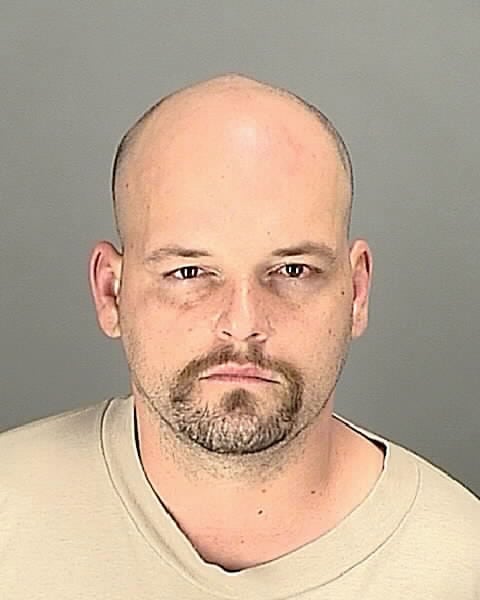 An employee at Napa State Hospital was killed inside the psychiatric hospital this weekend, authorities said Sunday.
Donna Gross, 54, of Concord, a psychiatric technician, was found slain a little after 6 p.m. Saturday in an enclosed courtyard after she failed to return from a dinner break and failed to return to work, authorities said.
Gross has worked at Napa State Hospital for 14 years, according to the Napa County Sheriff's Department.
Jess Willard Massey, a 37-year-old patient with an extensive criminal history, was arrested in connection with her slaying, Napa County Sheriff's Capt. Tracey Stuart said in a written statement released Sunday.
Massey is also suspected of robbery. "We believe he got money from her," Stuart said.
According to the Napa County Sheriff's Department, the suspect has been part of the State Hospital system since 1993, when he was declared insane.
Massey was booked into the Napa County Jail. The case remains under investigation. An autopsy will be done later this week, Stuart said.
Napa State Hospital representatives gave limited details on Massey and the slaying, citing federal privacy laws and the ongoing investigation.
"We are working closely with investigators on this case, and will make information available as we are able," Deborah Moore, spokeswoman at Napa State Hospital, said in a written statement.
"The Department of Mental Health and Napa State Hospital extend their condolences to the family and friends of Donna Gross. This is a tragic incident and we are deeply saddened by the loss of a longtime employee," Moore said in a written statement.
In a brief phone interview, Moore could not recall a similar incident at Napa State Hospital, a facility with about 1,150 patients and 2,400 employees.
The last slaying of an employee at a Department of Mental Health hospital occurred in 1990 at Atascadero State Hospital, Moore said. Over the years, she said, the Department of Mental Health has taken steps to improve security at its facilities.