The man in the video seems to be waiting for someone, or something. It is 5:30 a.m. on Feb. 1, and it's still dark outside at Napa's Riverpark Shopping Center.
Wearing a black hoodie that covers his head, jeans and white shoes, the man paces a few steps left and then right, forward and back. Looking out into the parking lot, he stops for a second and then, holding a screwdriver in his right hand, with two quick backward chops of his arm, he breaks the front window of MO's Hot Dogs.
Support local news coverage and the people who report it by subscribing to the Napa Valley Register. 
As seen and heard by a security camera, the glass shatters and falls noisily to the ground. The man next kicks and pushes his way through the broken opening, fast walks to the register, grabs the cash box and quickly exits the eatery through the same broken window.
It only took 36 seconds for MO's Hot Dogs to become the latest Napa small business hit by a "prolific" burglar, one police say may be responsible for break-ins at as many as 27 other businesses.
By 7:15 a.m. that morning Martin Olsen heard the news that his business had been robbed. Olsen said first he was surprised. Then he was angry.
"Angry that someone would break into a small business," said Olsen. "Small businesses have a hard enough time trying to make a profit," he said. 
The damage and theft total more than $2,000.
"It's a huge loss," — equivalent to about three or four days of business, he said.
Martin wasn't the only angry one.
According to Napa police, from Oct. 1 to Feb. 1, dozens of small businesses were targeted up and down Jefferson Street, Lincoln Avenue, Trancas Street, Solano Avenue, Soscol Avenue, Coombsville Road and elsewhere throughout the city.
That crime spree may have come to an end. On Feb. 2, Napa police announced the arrest of 22-year-old Steven Jose Paulino of Napa. Charged with five counts of second-degree commercial burglary, his bail is set at $250,000. As of Feb. 17, Paulino remains in custody in the Napa County jail.
A news release from the police department detailed the arrest.
At about 12:30 a.m., on Feb. 2, Napa Police officers assigned to a specialized patrol "located a vehicle that was associated with a series of commercial burglaries driving in a commercial shopping area," said the release.
This associated vehicle was captured on surveillance footage obtained by officers a day prior, the release said. "Officers were also aware this shopping area had experienced a rash of burglaries related to the commercial burglary series."
"Officers followed the vehicle out of the area and the driver, later identified as Paulino, attempted to evade the officers' efforts to detain him."
"Paulino was eventually located by officers walking in the area of Solomon Avenue and Dillon Drive and taken into custody. Officers found evidence related to the commercial burglaries in Paulino's possession and in his vehicle, which was parked nearby." 
Napa Police Detective Jose Velasquez subsequently interviewed Paulino "wherein he admitted to several burglaries."
"When I asked Steven (Paulino) if he regretted committing the burglaries, he told me he did and said it was not the 'path for his life,'" wrote the detective.
The police continue to investigate whether Paulino acted alone. The locations of the five burglaries tied to Paulino or the locations of the other 22 burglary reports have not been publicly announced. 
Mimi Gish said her workplace, Napa Valley Hot Tubs, could be one of them.
The hot tub store had been burglarized in late January, said Gish.
"My first reaction was 'What the eff?'" she said. "I was flabbergasted," she said. "This is Napa," — a town known for tourists, not trouble.
"My next thought was, 'Oh thank god no one was here. No one got hurt.'"
David Mitchell, the owner of Napa Valley Vacuum & Sewing, said his business at 2880 Jefferson St. was burglarized on Dec. 8. It got worse. On Dec. 15, "He cleaned me out again," said Mitchell.
"He knew exactly where to go," said Mitchell of the burglar. "In vacuum cleaner terms, it just 'sucks.'"
The burglary "just screwed up my life," he said. Mitchell said he finds himself feeling less trustful of people. He does not keep cash on site anymore. Mitchell also added more locks and cameras at his shop.
"We are like Fort Knox now," he said.
According to Kevin O'Brien, owner of Napa's Boardgarden, at 2740 Jefferson St., his business was nearly burgled. After hearing that Napa Valley Vacuum & Sewing had been targeted, O'Brien installed a metal cage on his front door. It worked, sort of. One night, "a guy broke our lock," but when an alarm sounded, the person ran away.
"He didn't take anything," said O'Brien, but that doesn't make him feel any better.
In a phone interview on Tuesday, Napa Police Lt. Veronica Rodrigues said that Paulino has a Napa County arrest record.
In October, he was arrested on an automobile burglary charge. In December, he was arrested for allegedly committing commercial burglary as well as possession of burglary tools. In January, Paulino was arrested again on similar charges.
Sutej Nepal, owner of the Fairview Market & Deli on Coombsville Road, said his security cameras caught a burglar inside his market on Jan. 10.
A police report stated that officers arrived and caught Paulino hiding in a bathroom at the market. Nepal said Paulino destroyed his cash register, worth about $3,800.
"I really don't know what is going on in Napa," with all of these burglaries, Nepal said.
If it was up to him, "I'd put him in jail forever," he said. "We want (a) safe Napa."
Olsen said while he was relieved to hear of Paulino's arrest, at the same time, "I'm very disappointed," that Paulino had been previously arrested and released for the same crime.
"I'm hoping they prosecute him and he goes to jail," this time, said Olsen. Some restitution for his expense would also be appreciated.
Mitchell said Paulino should definitely go to prison, especially "for all the lives he's disrupted," during his crime spree. Dozens of business owners, employees and customers "have all been disrupted for one person," said Mitchell. "It's stupid. It's more than irresponsible."
Gish said the fact that Paulino is a local is especially hurtful. "He knows the small businesses in this town; we're not wealthy. He knows better."
She wondered what would drive someone to victimize so many people in their own community. "It's not like work's not available," Gish said. Many companies are hiring, she noted. "I just want to know why. Why he keeps doing it?"
To O'Brien, it feels like too often lawbreakers are arrested, only to be quickly released or "a slap on the wrist."
"We're too lenient," O'Brien said. "It's like there are no consequences." Maybe it's time to "bring back the days of breaking down rocks," as punishment, he said.
Paul Gero, assistant district attorney, Napa County District Attorney's Office, said that after the earlier burglary-related arrests, Paulino had been released by the jail "on charges that did not qualify him to be held subject to bail."
According to Gero, starting on June 20, 2020, as a result of the COVID-19 pandemic, Napa County adopted an emergency bail "schedule" which allowed some people to be released from jail without bail.
That emergency order ended on Feb. 10, noted Gero. 
Abe Gardner, the public defender assigned to Paulino, declined to comment on this story.
Paulino is next due in court on March 7. 
Photos: "Prolific" Napa business burglar caught in the act
Suspected Napa commercial burglar caught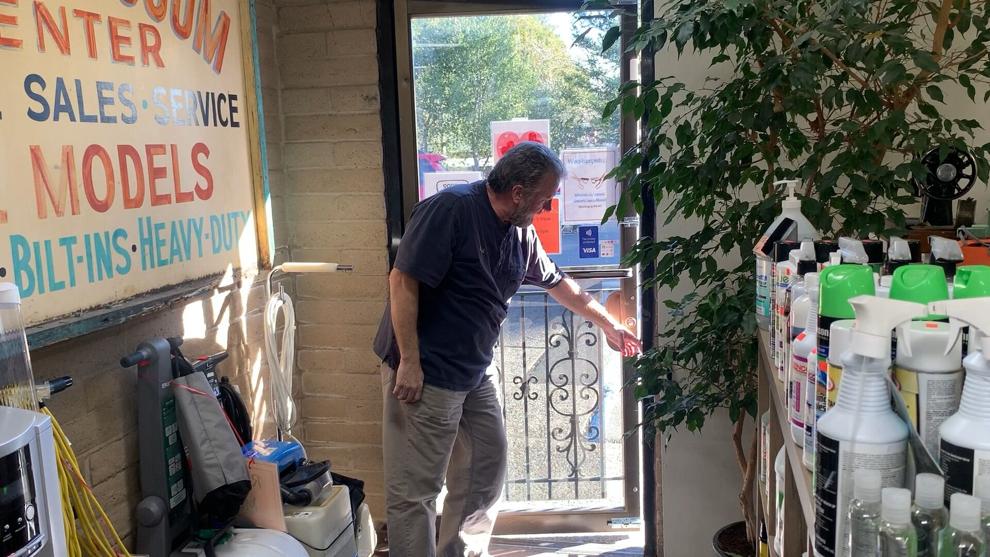 Napa Valley Vacuum & Sewing on Jefferson Street.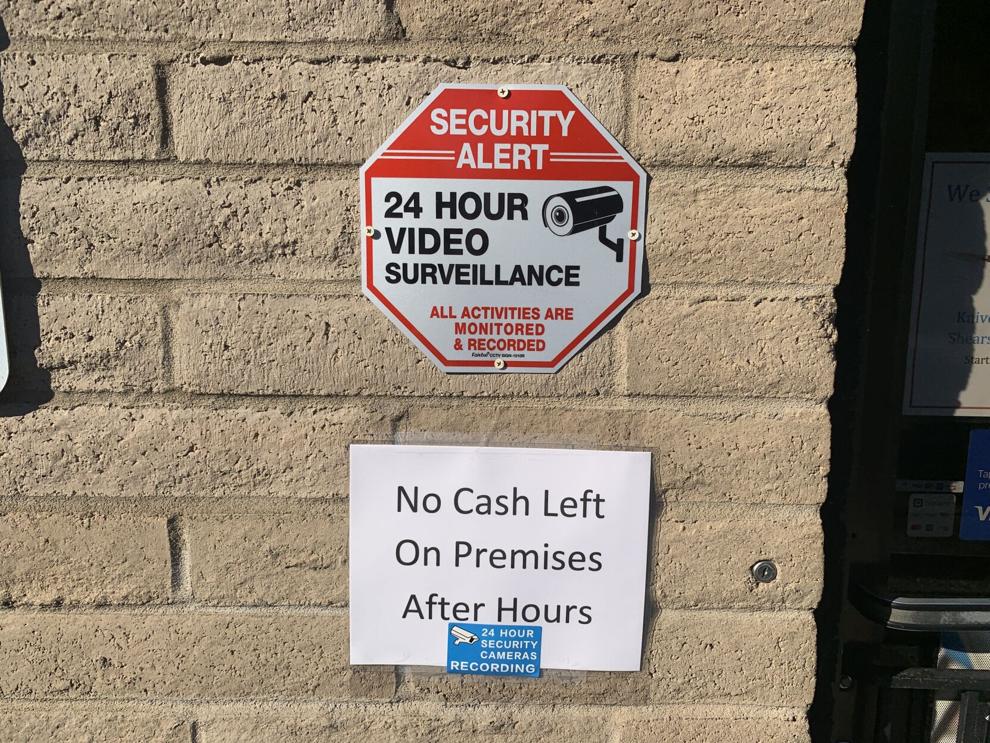 Suspected Napa commercial burglar caught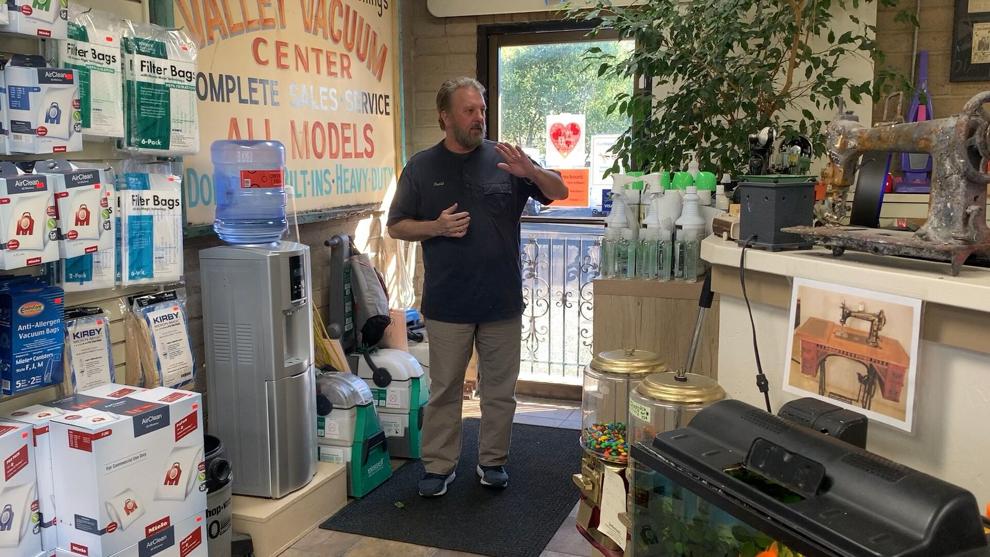 Suspected Napa commercial burglar caught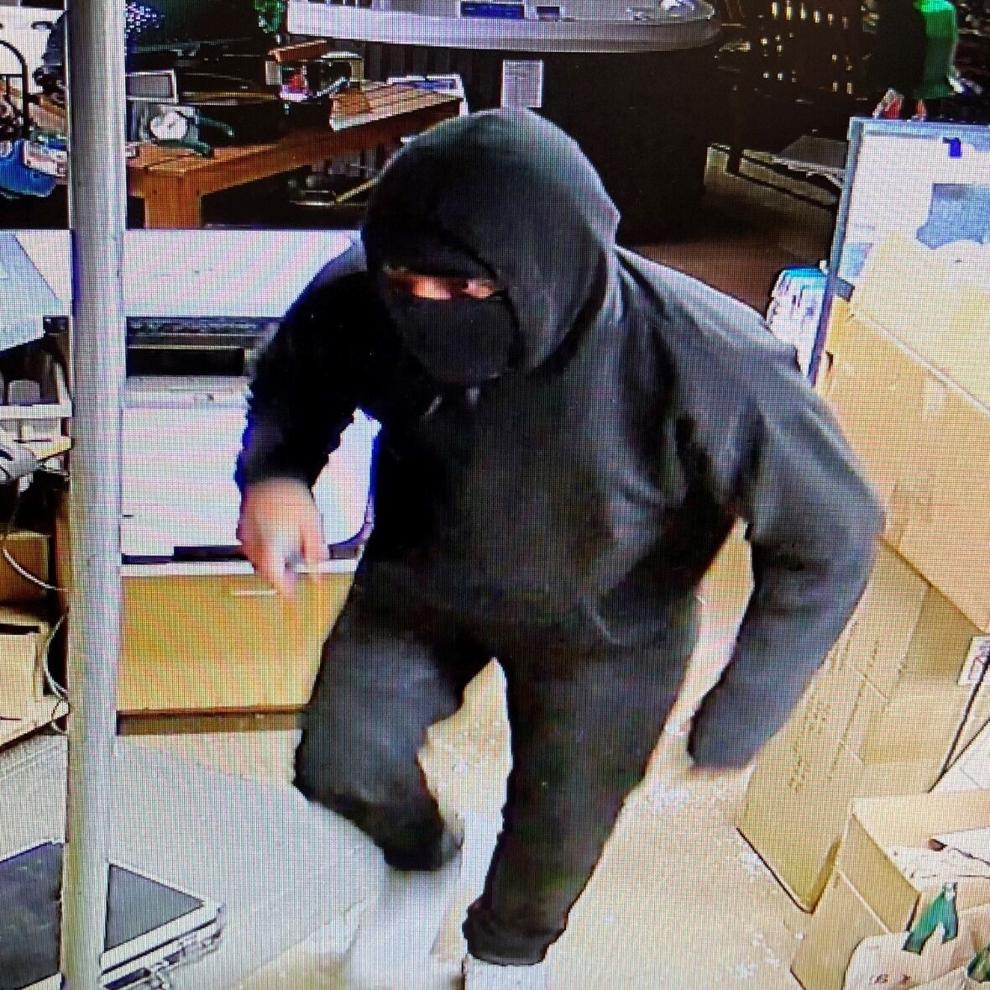 Suspected Napa commercial burglar caught
Suspected Napa commercial burglar caught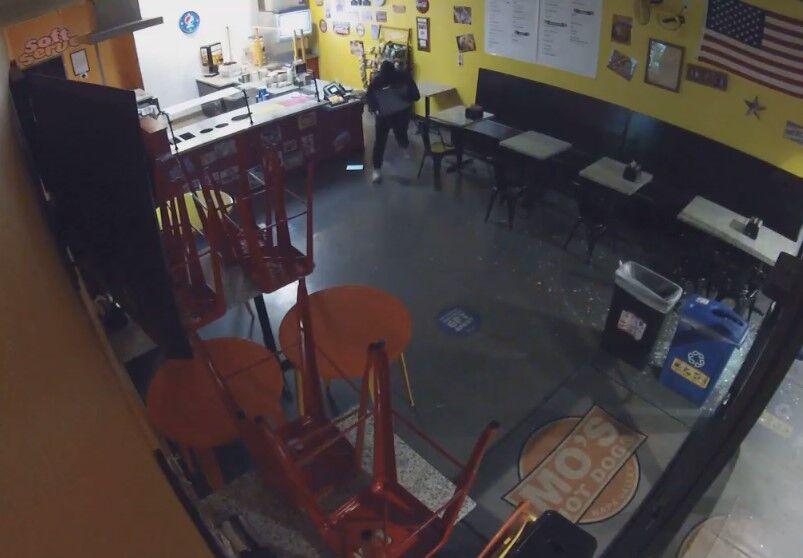 Suspected Napa commercial burglar caught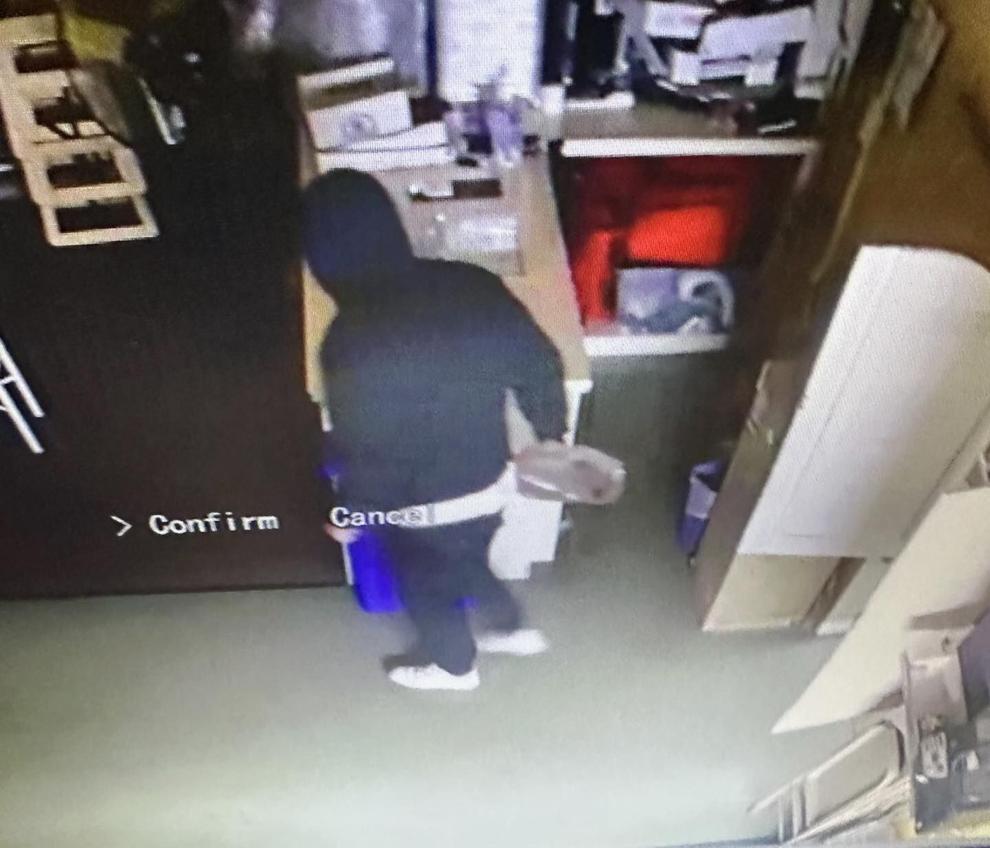 Napa Valley Vacuum & Sewing on Jefferson Street.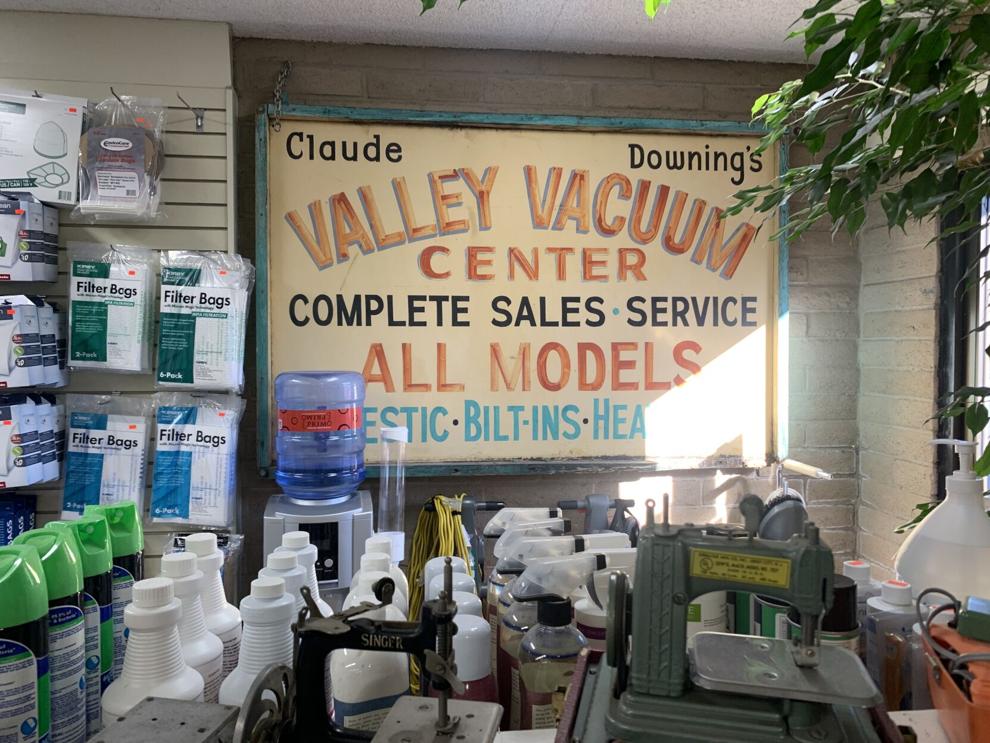 David Mitchell, owner of Napa Valley Vacuum & Sewing on Jefferson Street.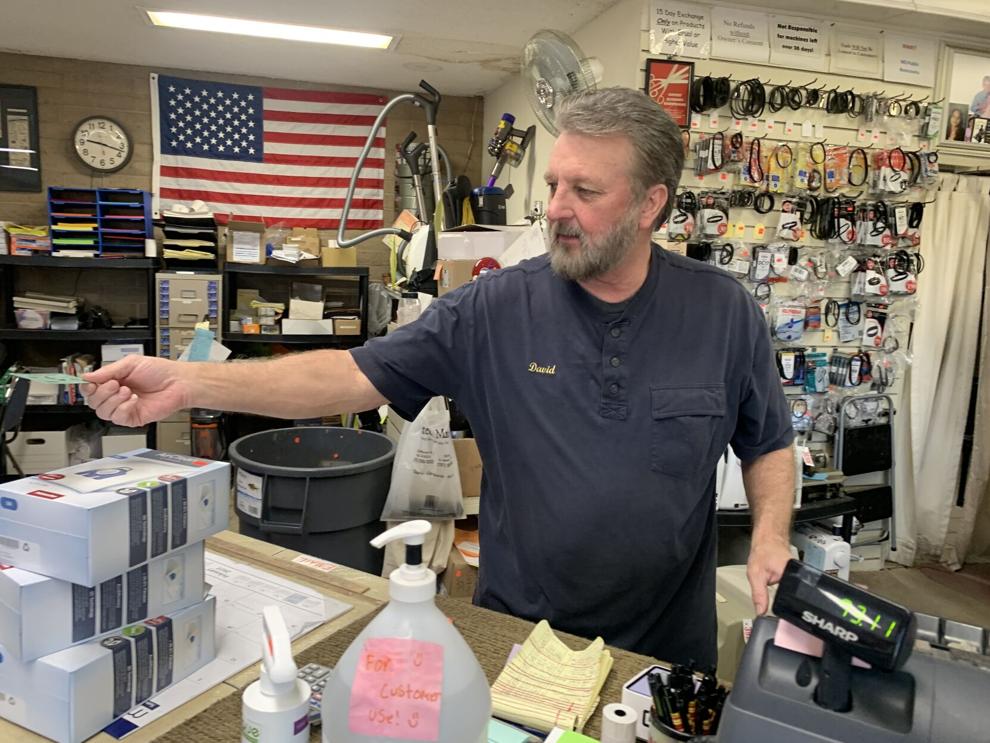 David Mitchell, owner of Napa Valley Vacuum & Sewing on Jefferson Street.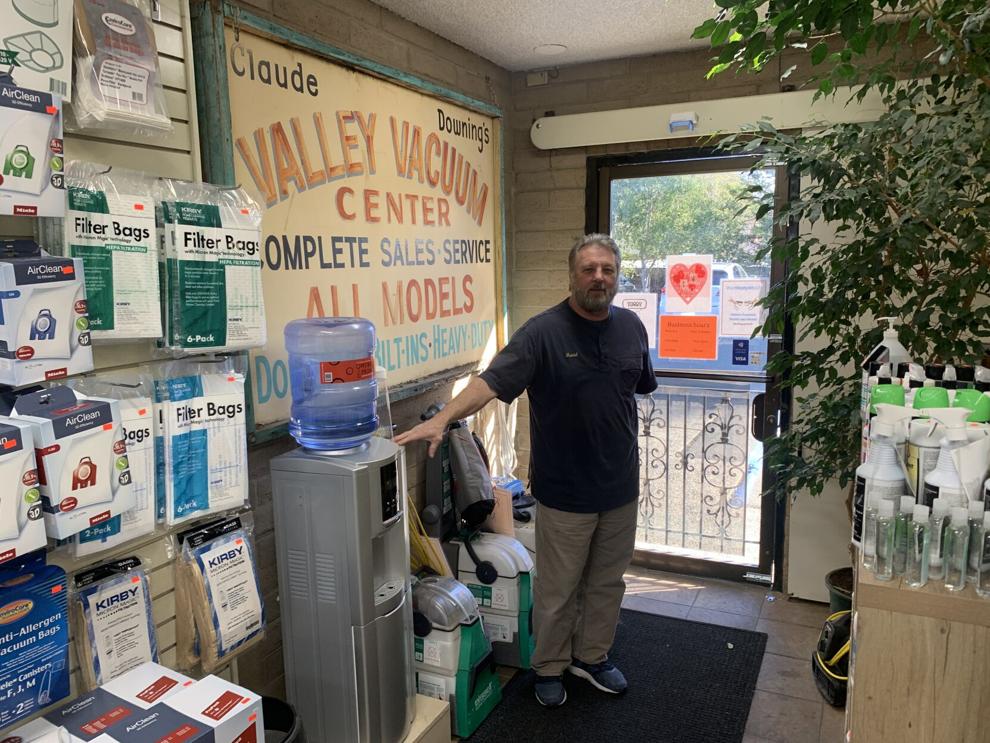 David Mitchell, owner of Napa Valley Vacuum & Sewing on Jefferson Street.