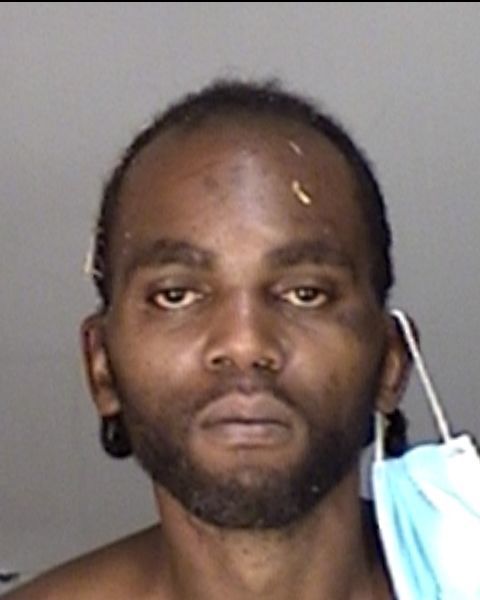 A Vallejo man was arrested Wednesday night for investigation of attempted murder and attempted kidnapping following a shooting earlier in the day outside an apartment in American Canyon.
American Canyon Police responded at 3:20 p.m. to a report of a man shot on Tapestry Lane at the Vineyard Crossing Apartment. The victim was taken by relatives to a Vallejo hospital where he was treated and later discharged, police said. The shooter fled the scene in a Jeep SUV.
After talking to witnesses, Napa County Sheriff's detectives identified the suspect as Frederick Javon Valentine, 35, of Vallejo and put out a "be on the lookout," American Canyon Police Chief Oscar Ortiz said in a news release.
Witnesses said Valentine had confronted the victim in front of the victim's apartment and tried to force him into his car at gunpoint. During a struggle, Valentine shot the victim in the head, police said. 
Napa detectives searched in the Vallejo area for the suspect's vehicle. When they spotted it, they called for assistance from Vallejo police for a vehicle stop.
Valentine abandoned the Jeep and led officers on a foot chase that continued through backyards for several blocks, across Foley Park, then through more backyards, police said.
Valentine was confronted near Sereno Drive. When he refused to surrender, he was apprehended by an American Canyon Police K9, police said.
Police said they recovered the firearm used in the shooting from Valentine's vehicle. The investigation is ongoing.
Ortiz said Vallejo Police, Napa County Sheriff's detectives, Solano County Sheriff's deputies and California Highway Patrol air operations cooperated on search and arrest. 
Get local news delivered to your inbox!
Subscribe to our Daily Headlines newsletter.