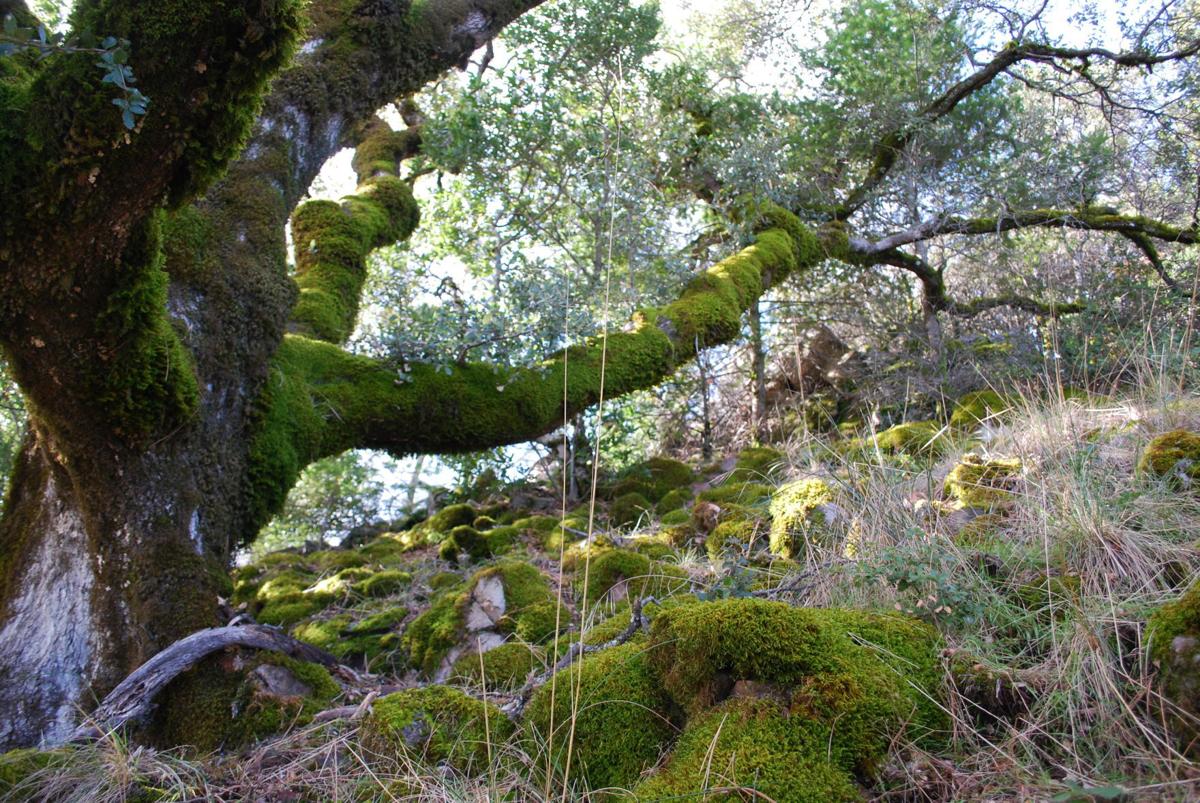 The only thing that seemed fairly certain as of Wednesday about a proposed oak woodlands and watershed protection ballot measure was that some version will appear on the June 2018 ballot.
One contender is the collaborative version that environmentalists Mike Hackett and Jim Wilson forged with Napa Valley Vintners. Since its filing with the county on Sept. 1, that version has shown the potential to divide the region's other wine industry groups over whether to support it.
Another contender is a version filed Wednesday by Hackett and Wilson, but not co-authored with Napa Valley Vintners. It more closely resembles a 2016 version by the two men opposed by all local wine industry groups, including Napa Valley Vintners.
"That would be a backup only," Wilson said Wednesday afternoon after it was filed.
Rex Stults of Napa Valley Vintners said he hadn't seen this version, but that the group's attorney described it as being even more onerous than the 2016 version. Napa County disqualified that measure on a technicality.
"This whole effort was in hopes of avoiding that from coming back," Stults said.
But a backup measure would seem to be necessary only if Napa Valley Vintners were to pull out of the collaboration with Wilson and Hackett. Wilson said he doesn't anticipate that happening and praised Napa Valley Vintners for showing "bold leadership."
A third possibility is what Wilson called a revised, strengthened version of the collaboration with Napa Valley Vintners, should it emerge. Such a measure could incorporate suggestions from the other wine industry groups and the community.
"Which was the goal at some point, to re-evaluate the initial submission a few weeks ago after people had seen it in more detail, to see if there were changes anyone has recommended," Napa Valley Vintners Board of Directors Chairman Michael Honig said Wednesday morning.
But it was unclear Wednesday when and if a revised version will emerge.
"We think we will be able to come out with the strengthened provisions," Wilson said. "The thing that would stop us is if we would run out of time."
To qualify for the June ballot, proponents of a measure must collect signatures from more than 3,700 local, registered voters by Dec. 5. Wilson said the signature-gathering effort must start soon, within about a week.
The collaborative version by Wilson, Hackett and Napa Valley Vintners led to sharp reactions from Napa Valley Vintners' usual wine industry allies. Representatives from Napa Valley Grapegrowers and Winegrowers of Napa County expressed surprise that they saw the proposed initiative only after it was filed with the county Election Division on Sept. 1.
"We encourage collaboration and an educational approach that unites our community rather than divides it," Michelle Benvenuto, executive director of Winegrowers of Napa County, told the county Board of Supervisors on Sept. 12.
Winegrowers of Napa County opposes the Sept. 1 version of the measure. Benvenuto told supervisors that it is poorly written and could put the environment at risk by turning the agricultural watershed into essentially a residential district, given rural homes could be an alternative to agriculture.
"It was crafted by a handful of people without any input from those it will directly impact or the county officials who need to implement it," she said.
Napa Valley Grapegrowers has expressed concerns but taken no position on the Napa Valley Vintners/Hackett/Wilson collaboration version. Napa County Farm Bureau has yet to issue a public statement.
Napa Vision 2050 – a coalition of local environmental and neighborhood groups – backs the measure.
"This new initiative will protect the water quality, biological productivity and economic and environmental value of Napa County's streams, watersheds, wetlands and forests," the Napa Vision 2050 endorsement statement said.
The measure comes at a time when vineyard development is increasingly moving to hillsides. Among the stated purposes of the Sept. 1 version is to protect water quality in local reservoirs and to protect the oak woodlands that it calls one of the county's "defining features."
One key feature of the collaborative version between Napa Valley Vintners and Hackett and Wilson is an "oak removal limit" of 795 acres for the county's agricultural watershed zoning district.
Once the limit is reached, property owners wanting to remove oak woodlands would, in most cases, need a county-issued permit. Vineyard development is not included on the list of activities eligible for a permit.
A Napa Valley Grapegrowers email to its members last weekend said the initiative would establish "a de-facto ban on (new) agriculture in the ag watershed." The email said that existing projects and projects already in the pipeline could trigger the limit.
Proponents said the oak woodland removal cap is based on predicted vineyard development through 2030 as set out in the 2008 county general plan.
The version filed by Hackett and Wilson on Wednesday has no 795-acre oak removal limit. It would require landowners in the agricultural watershed zoning wanting to remove oak woodland to submit plans to the county signed by an arborist or forester.
Napa County would issue oak removal permits. Owners couldn't remove more than 10 percent of the oak canopy on their parcel. They would replace every tree removed by planting or preserving three trees.
Both versions of the measures strengthen stream setback laws.