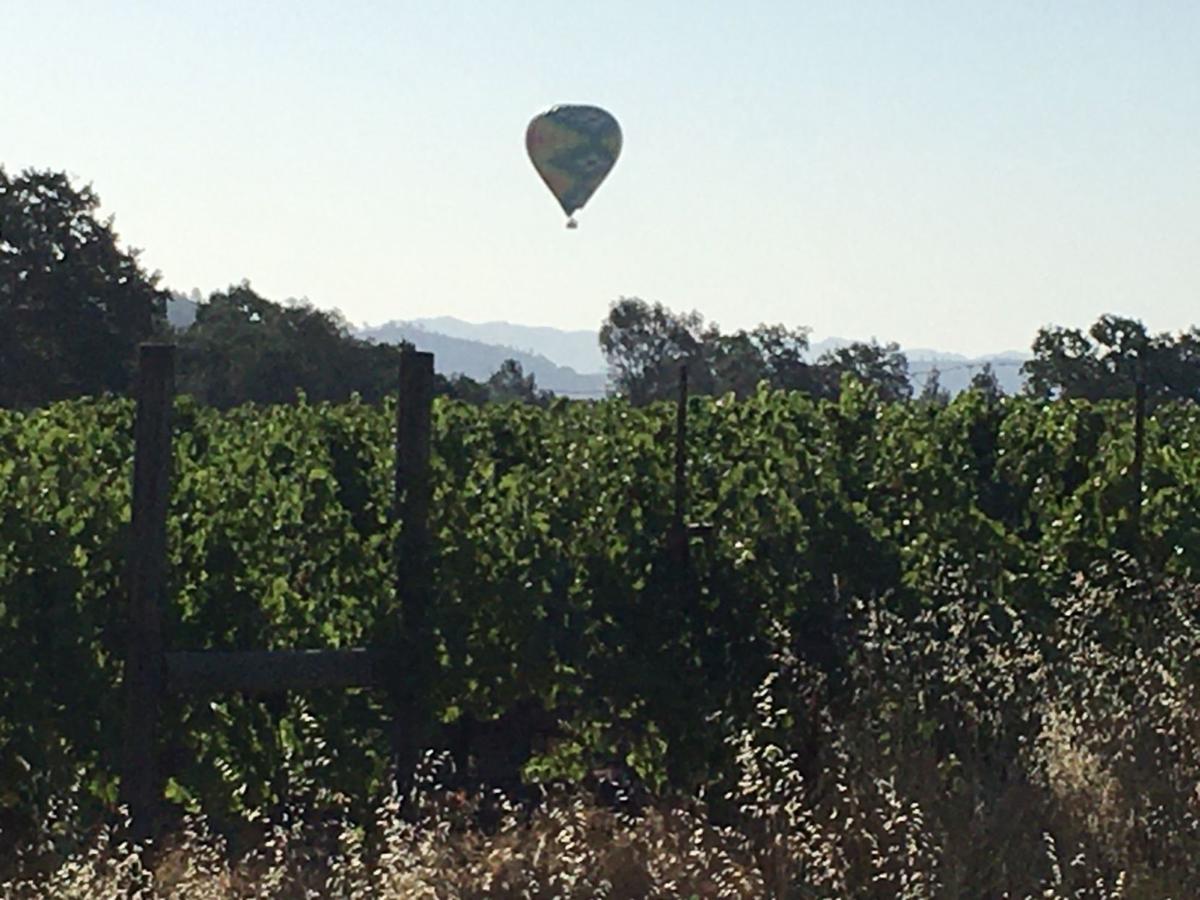 Napa County's battle over the balloons is moving to Napa County Superior Court.
Balloons Above the Valley had permission to launch up to eight hot air balloons daily on 50 days annually from 2 acres between Yountville and the city of Napa. The county Board of Supervisors on Jan. 26 upped this to 225 days annually.
A group called the Neighbors Against Privacy Abuse Coalition, or N.A.P.A., on March 4 filed a lawsuit seeking to overturn the increase. Balloons Above the Valley owner Bob Barbarick on Friday called the suit "frivolous."
Support local news coverage and the people who report it by subscribing to the Napa Valley Register.
The N.A.P.A. lawsuit said the launch increase will allow thousands of more balloon passengers to fly low over homes. It called this "the unlawful invasion of privacy rights" of the group's members — whom it doesn't name — and all county citizens.
It can reasonably be foreseen that many of the four-ton balloons will land on home sites, schoolyards, farms, vineyards and other places where they might damage private property, the lawsuit said.
N.A.P.A. is asking the court to require the county to set aside its approval of the launch increase and prepare an environmental impact report to address such issues.
"This is very unfair," Barbarick said on Friday. "They're trying to put me out of business with their suit and eliminate hot air balloons in our beautiful Napa Valley, that's how I feel. I spent a lot of money to do things the right way and get a use permit from the county."
Rural resident Morgan Morgan saw things differently during the county hearings.
"We are not trying to shut down the balloon industry in Napa," Morgan told supervisors. "We are trying to get it under control."
Barbarick has run Balloons Above the Valley since 1977. He bought the 2 acres at 5360 Washington St. in 2019 to be a launch site.
He won permission for the 50 launch days annually from county staff. He next wanted to launch year-round and that required going before the Planning Commission for a public hearing.
The Planning Commission on Nov. 4, 2020 voted 3-2 to deny the Balloons Above the Valley launch expansion. Barbarick appealed the decision to the Board of Supervisors and on Jan. 26 prevailed by a 3-2 vote, though he received 225 launch days instead of 365.
County law allows balloon launches in the agricultural preserve but doesn't make the launches a right.
"This is something I don't see as disruptive to ag," Board of Supervisors Chairperson Alfredo Pedroza said in support of the Balloons Above the Valley request during the county hearings.
Supervisor Belia Ramos said that ballooning is a "quite unique yet so Napa Valley land use."
"No one is going to get in a balloon and look at buildings," Ramos said. "They are coming and getting in balloons to check out agriculture, to check out our landscapes."
But Supervisor Diane Dillon voted "no," saying the county wasn't requiring permits for hot air balloon landings. What goes up must come down, she said.
"It's just such a huge, huge increase of an impact, having these balloons land all over the place with literally almost 20,000 more people," Dillon said.
The county received dozens of public comments on the proposed launch increase, some in favor and some opposed.
"Hot air balloons in our sky represent what is right and beautiful about Napa and the valley," one resident wrote.
Lisa Carlile and her husband live near the launch site. She said during the county hearings that the additional launches would be an intensive, non-agricultural commercial use and that thousands of balloon passengers annually will be able to peer into her yard.
Napa County spokesperson Janet Upton on Thursday said the county does not comment on pending litigation.
WATCH NOW: A WALK THROUGH THE NAPA LIBRARY DURING COVID-19
Catch up on Napa County's top news stories