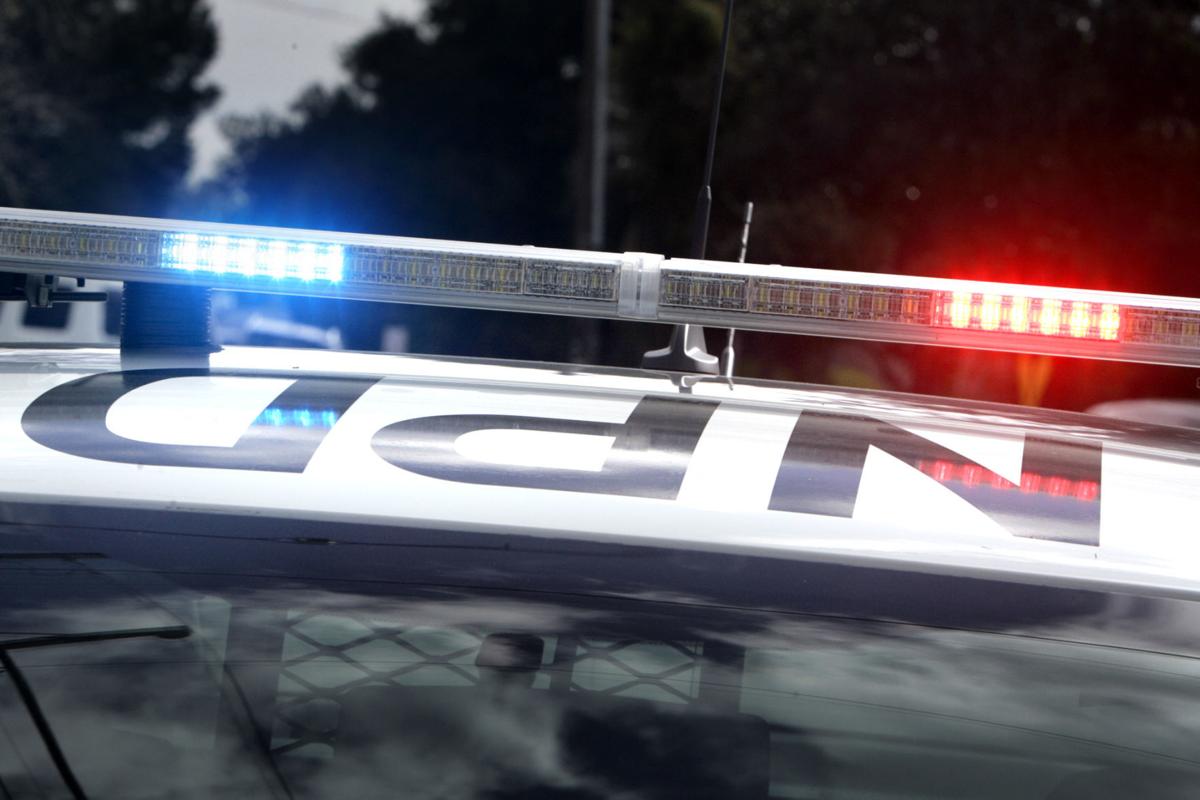 Napa police say they and sheriff's deputies arrested a prolific burglar in the early hours of Wednesday after receiving a report of a man attempting to break into a home in west Napa.
Shortly before midnight on Tuesday, a 64-year-old woman called 9-1-1 to report a man breaking into her home on Flora Street, the department reported in a news release. She was home with her husband and mother.
Officers arrived a short time later and spoke with the resident and reviewed surveillance camera footage. They learned that a man had broken into a car in the driveway and used a house key he found inside to open the front door.
The woman confronted the man, who grabbed what items he could and fled.
Officers attempted to locate the man, including using a K-9 unit, but were unable to find him.
More than an hour later, a sheriff's deputy near Linda Vista Avenue and Culpepper Street spotted a BMW traveling at a high rate of speed, the department said. The officer located the vehicle crashed and abandoned a short distance away.
Officers from both departments searched the area, again using a dog, and located a man hiding in the bushes nearby.
Officers determined that the man had recently taken tools and the BMW from a garage on Dry Creek Road and was fleeing the scene when he was spotted by the deputy.
Officers identified the man as 29-year-old transient Jake Lenning, who had previously been arrested for a variety of similar crimes. Since April 11, he has been arrested on suspicion of burglarizing four homes, stealing five cars (including four in a single week), theft from an unlocked car, looting (committing grand theft during an emergency), possession of methamphetamine, and resisting arrest, the department said.
At the time of his arrest early Wednesday, Lenning was free on $25,000 bail on previous charges. Under the state's current no-bail policy, enacted April 20 to prevent overcrowding in the state's jails during the cornonavirus emergency, he would have been eligible to be released shortly after his arrest.
Because of his prolific recent history, however, a Napa County judge granted an exception and ordered Lenning held on $100,000 bail.
The department is still looking into Lenning's activities. Anyone with information is asked to contact Napa Police Detective Brandt Keown at 707-257-9592 or BKeown@cityofnapa.org.
Get local news delivered to your inbox!
Subscribe to our Daily Headlines newsletter.