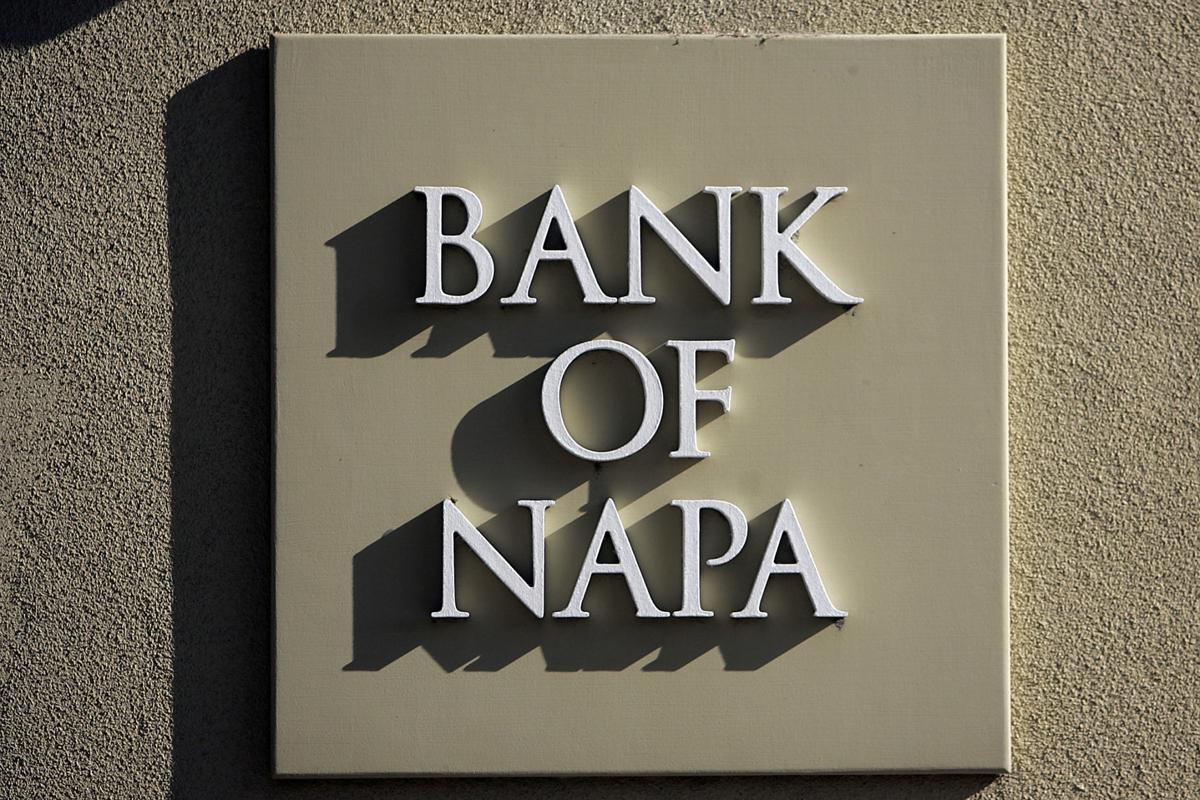 A Bank of Napa shareholder who has a fondness for filing class-action lawsuits has initiated such a complaint against the bank, its directors and would-be purchaser Bank of Marin.
Bank of Marin should not be allowed to purchase Bank of Napa, reads the complaint filed by Paul Parshall, who owns 70 shares out of some 2.3 million shares of Bank of Napa stock. The value of Parshall's stock is about $805.
Parshall's class-action complaint states that the merger application contains "false and misleading" statements and is missing important information.
The application for the sale, or registration documents, is missing relevant information about both banks' financial projections, reads Parshall's complaint. Projected financial information is important because it allows shareholders to better understand the proposed merger, the complaint states.
Because of false and misleading statements in the application, Parshall and other shareholders "are threatened with irreparable harm," it reads.
Tom LeMasters, the president and CEO of Bank of Napa, issued a comment about Parshall's complaint.
"It appears that Mr. Parshall is a serial plaintiff who routinely files nuisance lawsuits in transactions such as ours with the goal of securing a personal financial settlement," said LeMasters.
"We are very confident there is no merit to his claim. We look forward to the opportunity to defend ourselves."
Russ Colombo, president and CEO of Bank of Marin, declined to comment on the complaint.
The merger of the two banks was first announced in late July. Bank of Napa has two branches in the county. Bank of Marin has one branch in Napa County.
The deal, worth $51 million, was said to close in the fourth quarter, according to a news release from the Bank of Napa.
According to the Securities and Exchange Commission, shareholders of Bank of Napa will receive 0.307 shares of Bank of Marin common stock for each share of Bank of Napa common stock.
After the deal is closed, Bank of Marin would have approximately $2.4 billion in assets and operate 22 branches in five counties: San Francisco, Marin, Sonoma, Napa and Alameda.
Parshall could be considered an expert in class-action lawsuits.
He's filed or been involved with more than 40 similar complaints in a variety of states including California, New York, Florida, Arizona, Indiana, Colorado and Utah.
He's part of so many lawsuits that when a reporter called him at his Florida home to ask about the Napa Bank complaint, Parshall said he couldn't remember the specific details.
"I've got a lot of them pending," said Parshall. "That's what I do."
According to the complaint, Parshall bought his 70 Bank of Napa shares in November 2016. The two banks started merger talks in January of this year.
Parshall, 77, said he researches companies that look to be likely candidates for a merger and then buys stock in those entities.
"I own a lot of stock," he said. He said he has previously owned media companies including newspapers, and "I also own patents and intellectual property."
He reportedly retired at age 45 but, "I've been fully invested in the stock market for over half a century," Parshall said.
"It keeps me out of the bars and wineries," he added.
Parshall said he files these class action complaints to advocate for the other shareholders. Sometimes he challenges the value of the stock the shareholders are scheduled to receive in the transaction.
For example, "If we file litigation maybe the (bank) directors will say we have to have more money for the shareholders," he said. "In some cases they are looking out for themselves not the shareholders."
Even though his own investment in Bank of Napa is worth less than $1,000, Parshall said he doesn't consider the class-action complaint a waste of time or money for him or the bank's management.
"That's what they pay attorneys for," he said. Plus, "It's not a waste of time for the shareholders."
He also said he is not an opportunist.
"I have a right," to ask such questions, Parshall said. Besides, if he prevails, the bank will pay his costs and attorney fees, he noted.
Get local news delivered to your inbox!
Subscribe to our Daily Headlines newsletter.