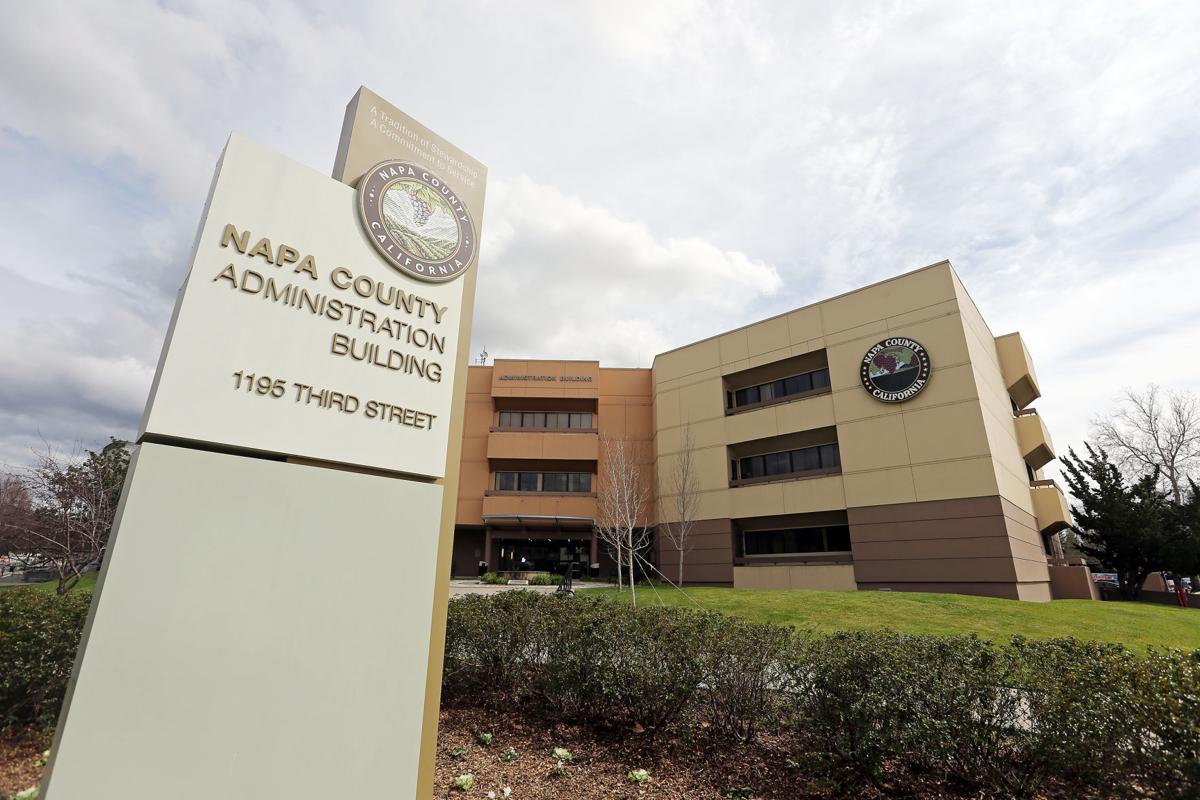 A seemingly innocuous item on the Napa County Board of Supervisors agenda about discussing possible future agenda topics turned out to be the day's dynamite.
It blew up when supervisors on Tuesday talked about swapping the elected treasurer-tax collector and auditor-controller positions for an appointed finance director. The idea could have gone onto the ballot in November.
Several residents accused the Board of Supervisors of burying a rush-job power grab into the agenda. Auditor-Controller Tracy Schulze and Treasurer Tax Collector Robert Minahen disliked the idea, with Minahen saying he felt "completely blindsided."
Supervisor Brad Wagenknecht, who had asked that the item be placed on the agenda, saw the explosion coming. He began the discussion by dropping his proposal, at least for the present.
"I truly think this is the right idea for the overall benefit of the county, in the long-term, " Wagenknecht said. "But it's not right for right now. I don't think it would go right now."
Moving ahead would have meant placing the matter on the November ballot before Aug. 7 — "boom, boom, boom," as Wagenkencht put it. If things looked rushed, that's because of ballot deadlines, he said.
He clarified that he thinks Schulze and Minahen are hard working and do a good job. He envisioned them leading the new department.
"It is nothing about the people who are there," he said. "It was my attempt to improve the county."
Tense moments followed. Supervisor Diane Dillon and Schulze had different recollections about Schulze's position on another version of the consolidation idea in 2018, with Schulze saying she didn't know what Dillon was talking about.
Schulze during public comments also said cost savings from consolidation might be a few hundred thousand dollars a year and not realized for several years.
"I do not support this," Schulze said. "Nor do I support the process. This is not how Napa operates — the lack of communication, the lack of understanding, the lack of people coming together."
Minahen said the elected positions provide independent oversight over the Board of Supervisors and county executive office. Concerns that an unqualified person might be elected can be addressed, he said.
"We'd be glad to add our expertise to the discussion," Minahen said.
Several residents during public comments criticized the county for including the discussion under an agenda item marked "update on future board items." People had to look at the attached report to see that a consolidation of the treasurer-tax collector and auditor-controller offices was on the table.
Resident Eve Kahn said many of the things discussed under "update on future board items" were not trivial matters. Devra Dallman said such matters should be made more clear on the agenda.
As resident Amy Martenson saw things, supervisors went further than talking about whether they wanted staff to do the research so they could talk about items at future meetings. They had full-on discussions.
"You have community members concerned about power grabs, about lack of transparency," she said.
County Counsel Jeffrey Brax said the county had complied with state Brown Act open meeting laws.
Resident James Hinton kept track of the Board of Supervisors meeting as he traveled and phoned in his public comments from Utah. He threatened to recall Wagenknecht.
Also under "future agenda items," supervisors talked about whether they want the power to review county Planning Commission decisions not appealed by an interested party.
Wagenknecht mentioned the case of the planned Oak Knoll hotel approved by the commission in March. The commission talked about ways to require the applicant to provide housing, given hotels have workers who might want to live locally and housing prices are high.
Since no one appealed the Oak Knoll hotel approval, the Board of Supervisors had no way to weigh in on possible housing requirements, he said.
Development agreements are a possibility, but they are not something the Planning Commission does. They would be done by the Board of Supervisors, Dillon said.
But Supervisor Ryan Gregory disagreed that having the Board of Supervisors appeal Planning Commission decisions is the right way to get at the issue.
"I think it's on us to be proactive with policy and set rules for the Planning Commission ... for us to pull (a decision) back to us and apply new rules to a development isn't fair to the applicant," he said.
Supervisor Belia Ramos helped articulate what the Board of Supervisors will do during a future meeting – discuss development agreements, not the power to appeal Planning Commission decisions.
This story has been modified to correct the identity of a speaker
Watch: 10 of the most affectionate dog breeds