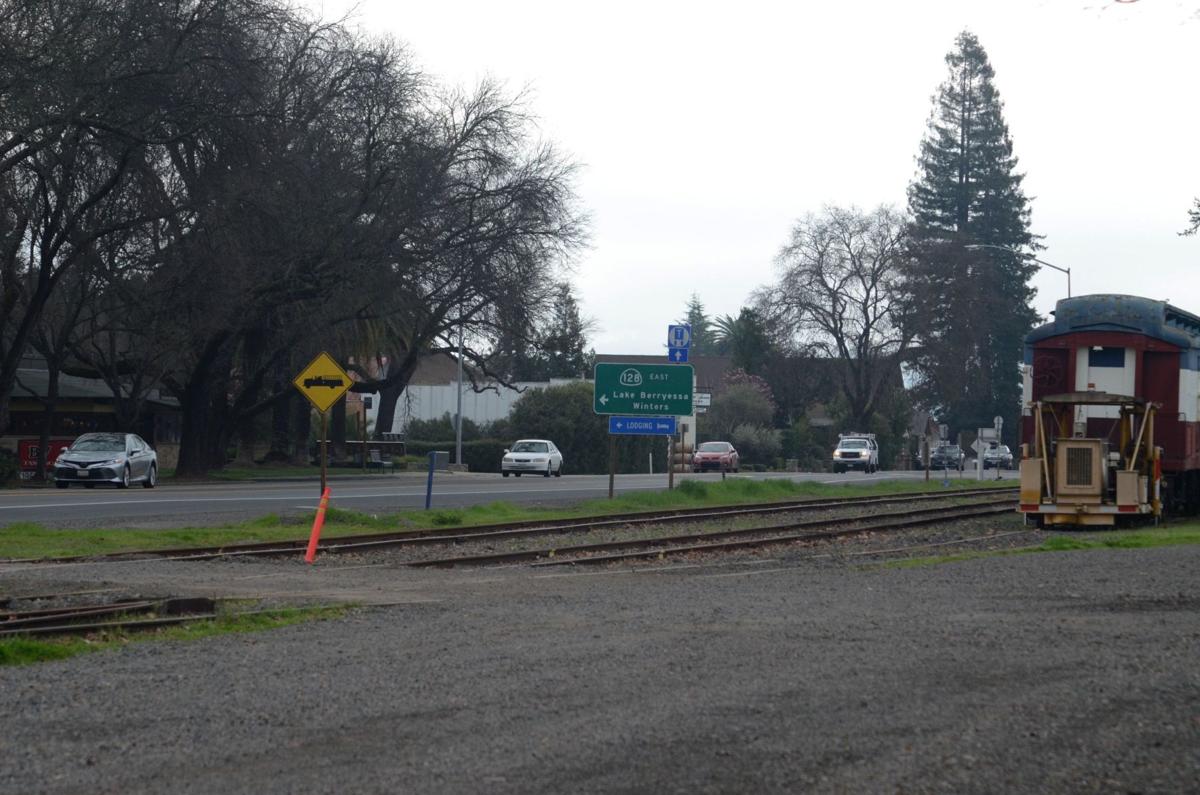 Two proposed roundabouts on Highway 29 in the heart of wine country could be under construction in 2023.
One could be at Rutherford Cross Road, the other at Oakville Cross Road. The Metropolitan Transportation Commission on Wednesday allotted $6 million for the project, in addition to $2 million already on hand.
That total of $8 million should be enough to build the two small roundabouts, Napa Valley Transportation Authority Executive Director Kate Miller said.
Support local news coverage and the people who report it by subscribing to the Napa Valley Register. Special offer: $3 for your first 3 months!
Public outreach will come first, Miller said. An online meeting is tentatively scheduled for 5:30 p.m. Sept. 22. Additional public meetings will be held next year to look at draft environmental documents.
Construction could begin in spring 2023 and the roundabouts could be completed in two years. Caltrans must approve projects on the state highway, transportation and county officials said.
Some people heavily support roundabouts and others do not. The community needs to reach a level of comfort that roundabouts will make Highway 29 more functional, Miller said.
"Ultimately, it's a safety project," Miller said. "We are really going to be improving safety by reducing speed on the corridor. We will also be reducing wait times for people on the cross streets."
Highway 29 at the two crossroads has no traffic signals. Miller said people wanting to make a left turn from the crossroads onto the highway might wait as long as five minutes at times.
Drivers on the highway would slow down to about 20 mph in the roundabouts, Miller said.
She shared state data for 2018 that has Napa County ranking sixth among California's 58 counties for the injury-and-fatal crash rate. Of 1,127 crashes reported, 228 were speed-related, higher than the 184 that were alcohol-related.
Napa County's application for grant money said the Highway 29/Rutherford Cross Road intersection had seven collisions over five years. The Highway 29/Oakville Cross Road intersection had six, one involving a bicyclist.
Some are skeptical about putting roundabouts on a highway used by about 30,000 vehicles daily.
For example, Calistoga City Councilmember Gary Kraus in March said locals might get used to Highway 29 roundabouts, but visitors are in a different situation. These roundabouts would be on Napa Valley wine country's main road where visitors abound.
"Roundabouts are absolute nightmares," one reader posted. "Were there really no other solutions?"
"I just came back from a visit to Indiana," another posted. "Roundabouts everywhere and they were great … I can see this working."
Napa County Board of Supervisors Chairperson Alfredo Pedroza was asked by the Napa Valley Register how he would answer roundabout skeptics.
"Roundabouts work," Pedroza said. "We can look at the roundabouts we have locally. But we've also spent a considerable amount of time looking at roundabouts in other regions."
Highway 29 and Silverado Trail through Napa Valley are never going to be widened. That leaves limited options to address traffic issues, he said.
Napa County has a long list of hoped-for traffic improvements, many of which could be years or even decades away. Pedroza said the proposed Rutherford Cross Road and Oakville Cross Road roundabouts are more than a dream.
"We need to shift from dreaming to doing," he said.
Pedroza is part of the Napa Valley Forward program, which is spearheading the project. He is also chairperson of Metropolitan Transportation Commission and a member of the Napa Valley Transportation Authority Board of Directors.
Napa Valley Forward is a pilot program supported by money from the Metropolitan Transportation Commission, Napa Valley Vintners, and Visit Napa Valley. The goal is to reduce congestion on Highway 29 and Silverado Trail.
Napa County already has several roundabouts, most prominent being the three in the city of Napa in the First Street/California Boulevard area. Smaller roundabouts are in such areas as Peatman Drive north of South Napa Marketplace.
Two roundabouts are planned for the Soscol Junction project, along Highway 221 and Soscol Ferry Road, with Highway 29 being elevated to an overpass. A third roundabout is to be built nearby at Soscol Ferry Road and Devlin Road.
The city of American Canyon will have a roundabout on Devlin Road. The city of Napa plans to add two roundabouts at Silverado Trail and Third Street/Coombsville Road/East Avenue.
Also, Miller said, a roundabout is being considered to replace the traffic signal at Highway 29 and Madison Street at Yountville. The Napa Valley Transportation Authority will seek a $14 million federal grant for the project.
This roundabout would be a two-lane roundabout, she said. An alternative way to remove the traffic signal would be allowing only right turns in and out of Yountville at this location and having other traffic use the interchange at California Drive.
Catch up on Napa County's top news stories
Get unlimited digital access to the Napa Valley Register for just $1 for your first 6 months! Enjoy every article without restrictions and find tons of subscriber-only perks, such as access to our daily eEdition. Click here for details!