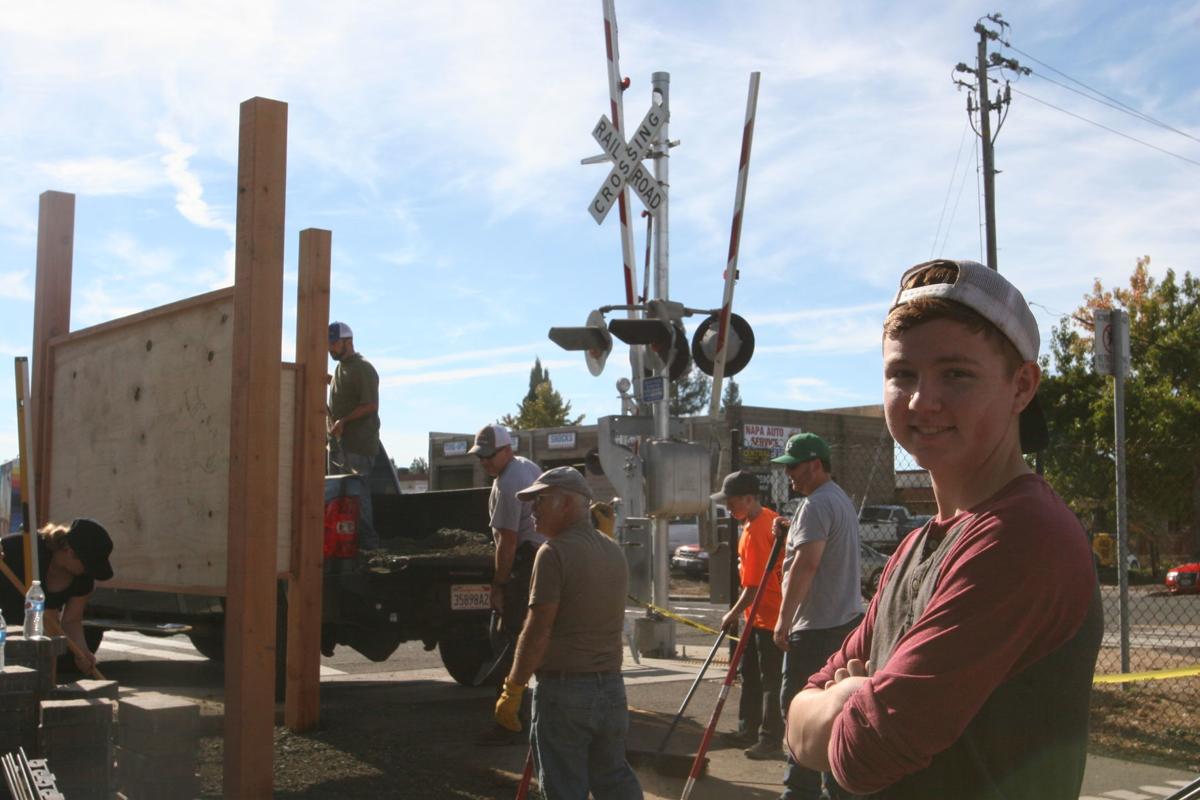 Jason Stoddard, 17, had to complete a community service project in order to become an Eagle Scout. But what?
"I definitely didn't want it to be another bench or something that everybody else does," he said.
Stoddard, who has been a Scout since he was 10, reached out to the Napa Parks and Recreation Services and asked what the city needed. Among the items on that wish list was a community board along the Vine Trail at the trail head on Vallejo Street north of downtown Napa.
The board will display a map of the bike path. It will also function as a bulletin board and place for Napa Parks and Recreation Services to post memos.
Stoddard must complete the necessary Eagle Scout requirements before turning 18. He's been working on this project since April and has had to plan for everything from budgeting and collecting supplies to providing snacks for his volunteers.
It helped that he didn't have to go it alone. His family enthusiastically volunteered to help him build the board. The family gathered on Saturday to construct and install the sign, which is adjacent to the Napa Valley Register offices.
It's a special project for Stoddard, whose father, grandfather and uncles were also in Napa's scouting programs.