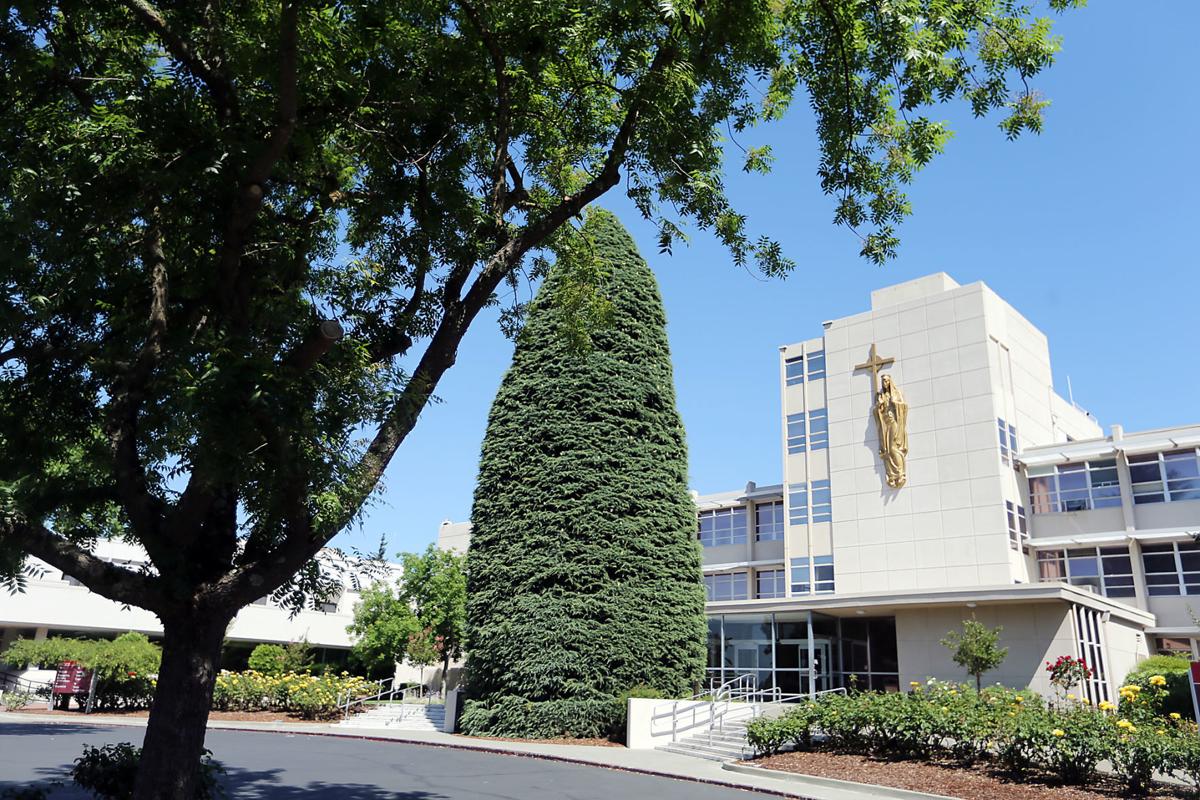 A group representing some 470 Queen of the Valley Medical Center staffers plans to hold a 24-hour strike on Wednesday, Nov. 20, to pressure the hospital to agree to a union contract.
"It's been three years, and we still don't have a contract," said Stacey Dedrick, a respiratory therapist.
According to Dedrick, Queen CEO Larry Coomes has "wasted money on lawyers trying to overturn our union election and wasted time with contract proposals that would make (the) Queen the stepchild of the Providence St. Joseph system."
"We're striking to win a contract that improves patient care and helps our community hospital retain qualified caregivers," said Joy Layson, a nursing assistant.
"That can't happen as long as (the) Queen insists on paying us significantly less than our colleagues at Santa Rosa Memorial Hospital, cutting our health care benefits, and enshrining in our contract the unlimited right for Queen managers to cancel our shifts with barely any notice even though that will worsen chronic understaffing at the Queen," Layson said.
In a prepared statement, Coomes said, "Negotiations have continued with several bargaining sessions taking place each month since August 2018."
"We are disappointed that the union has chosen to strike, given that we are actively negotiating a contract and have offered significant wage increases and a generous package of benefits, including the same PTO, retirement and benefit options that NUHW-represented caregivers in Southern California have accepted in their contracts," he said.
During the strike, the hospital will maintain its daily operations and will remain open using temporary workers, Coomes said.
However, because temporary worker contracts require a minimum of five days of work, the permanent staffers will not be permitted to return to work until Monday, Nov. 25, hospital management said.
"A four-day lockout is an extreme act of retaliation that ultimately harms patients," said David Koch, an MRI technologist. "We're ready to negotiate around the clock to avert a strike."
"We are not engaging in a lockout of our caregivers," Coomes replied.
A question-and-answer document from the Queen noted that striking caregivers will not be eligible for unemployment benefits and that shifts missed by striking caregivers during this period will not be compensated with PTO (paid time off).
"It is our desire to reach an agreement with NUHW on the few remaining articles left so that our employees may receive the significant and immediate wage increases our current offer would provide," said Coomes.
"We hope the union will engage more constructively in the process when we return to the table after the strike."
Get local news delivered to your inbox!
Subscribe to our Daily Headlines newsletter.