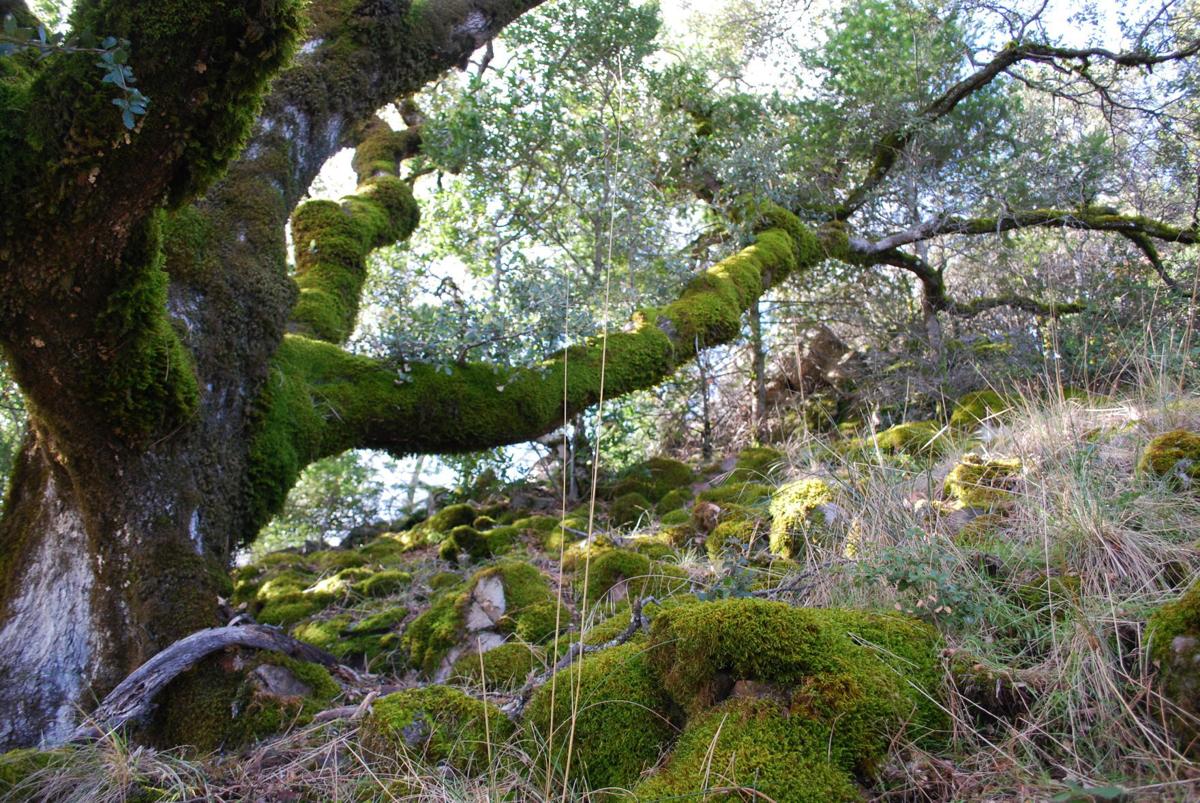 A proposed ballot measure to strengthen Napa County watershed and oak protections is back with revisions and with backing from a former foe – Napa Valley Vintners.
But whether the entire wine industry will support what had previously been a controversial undertaking remains to be seen. Napa Valley Grapegrowers, Winegrowers of Napa County and Napa County Farm Bureau weren't involved with a collaboration that some officials said took them by surprise.
Among other things, the proposed measure would set an oak woodlands removal limit of 795 acres for all future hillside development combined, after which strict rules kick in. The net effect would be to cap how many acres of woodlands could be lost to new vineyards.
Local residents Mike Hackett and Jim Wilson are again among the measure's authors. They intend to launch a signature gathering drive this coming week to try to qualify the measure for the June 5, 2018 ballot.
"The most important environmental and social justice issue today is protection of our natural resources and the future of the quality and quantity of our water supplies," Hackett said.
He praised Napa Valley Vintners for a collaboration he said took place over the last seven months.
"They are very interested in the future of Napa County and working with environmentalists," Hackett said.
Michael Honig, chairman of the Napa Valley Vintners Board of Directors and president of Honig Vineyard & Winery, made a statement on behalf of Napa Valley Vintners. The group has more than 500 members.
"One of the NVV's top priorities is to protect and improve our environment for future generations," Honig said. "Failure of last year's flawed oak woodland and watershed initiative inspired us to explore common ground with its sponsors and created the chance for us to cooperate to achieve our common goals. Together, we found an approach that we believe will receive widespread support."
All of this marks a turnaround. Napa Valley Vintners teamed up with Napa Valley Grapegrowers, Winegrowers of Napa County and Napa County Farm Bureau to oppose the 2016 version of the watershed measure. Napa County disqualified that version from the ballot on a technicality.
Jennifer Putnam of Napa Valley Grapegrowers said her group learned of the new, Napa Valley Vintners-backed version of the watershed measure when backers filed papers with county Election Division on Sept. 1. The group's board has yet to take a position on the proposal.
"I think it took a lot of leaders in the community by complete surprise," Putnam said on Thursday.
Michelle Benvenuto of Winegrowers of Napa County said her group wasn't involved in crafting the measure.
"This was a negotiation that was done in a vacuum between a handful of people," she said.
Nor were Napa County supervisors involved. County Supervisor Diane Dillon said she knew Napa Valley Vintners officials were talking with the watershed measure backers. But she didn't help work on the measure.
"I haven't even read it," Dillon said on Thursday. "I've heard about it, but that's it."
Hackett said the group working on the measure consisted of himself, Wilson and Napa Valley Vintners representatives Rex Stults, Honig and Russ Weis. Both sides later brought in attorneys.
The consensus early on was that a true collaboration would have to be done by a small group, Hackett said.
"No one was excluded for any purpose other than to be efficient," he said.
Stults of Napa Valley Vintners said his group's focus was on putting aside petty differences and trying to find the high middle ground, toning down the rhetoric in the community and doing something good for the environment, the community and the wine industry.
It never crossed their minds that people would be against protecting water quality and oak woodlands and building on the county's tradition of leadership qualities, Stults said. Napa Valley Vintners would like the other wine industry groups to back the proposed measure, he said.
"We would love to have them on board," Stults said. "We would love to have them co-signing the ballot argument. There's room for everybody."
Napa Valley Vintners considers itself an environmental organization, he added.
The proposed measure begins with the statement that water affects the quality of life for all county residents. It then makes the case that further protections of streams and oak woodlands are needed for a variety of reasons, among them protecting water quality.
A key component of the measure is the 795-acre threshold for oak woodlands cut down in areas zoned agricultural watershed, which is mostly the hillsides and Carneros region. Once that limit is reached, property owners in many cases will have to seek a county oak removal permit.
The county could issue permits only for certain circumstances, such as the removal of dead or dying trees, developing access roads or bike trails, building cellular towers, creating wastewater systems and creating fuel breaks. Vineyard development is not listed.
Hackett explained that the figure is based on the 2008 general plan prediction that the county between 2005 and 2030 will see 10,000 acres of new vineyards developed. So far, about 4,300 acres of new vineyards have been permitted.
The assumption is that 14 percent of the remaining vineyard development foreseen by the general plan will require the removal of oak woodlands. After the 795-acre threshold is reached, hillside vineyards could be developed only if they didn't require the removal of oak woodlands.
Another provision would affect agricultural-watershed properties larger than one acre. Owners would have to replace or preserve three oaks for every one oak removed, as opposed to the existing two-to-one county ratio.
Another section addresses stream-side setbacks on agricultural watershed properties larger than one acre. Proposed setbacks range from 125 feet for large streams to 25 feet for small, seasonal Class III streams that often serve as headwaters.
A setback for wetlands would be 150 feet.
More than 3,700 signatures from registered Napa County voters are required to qualify a measure for the ballot, with Registrar of Voters John Tuteur recommending a buffer to account for invalid signatures. Hackett said a mix of supporters and paid signature gatherers aims to collect close to 7,000 signatures by the Dec. 5 deadline.
"We want to send a message to our citizens and our supervisors that citizens are interested in no longer gambling with their watersheds," Hackett said.
Get local news delivered to your inbox!
Subscribe to our Daily Headlines newsletter.