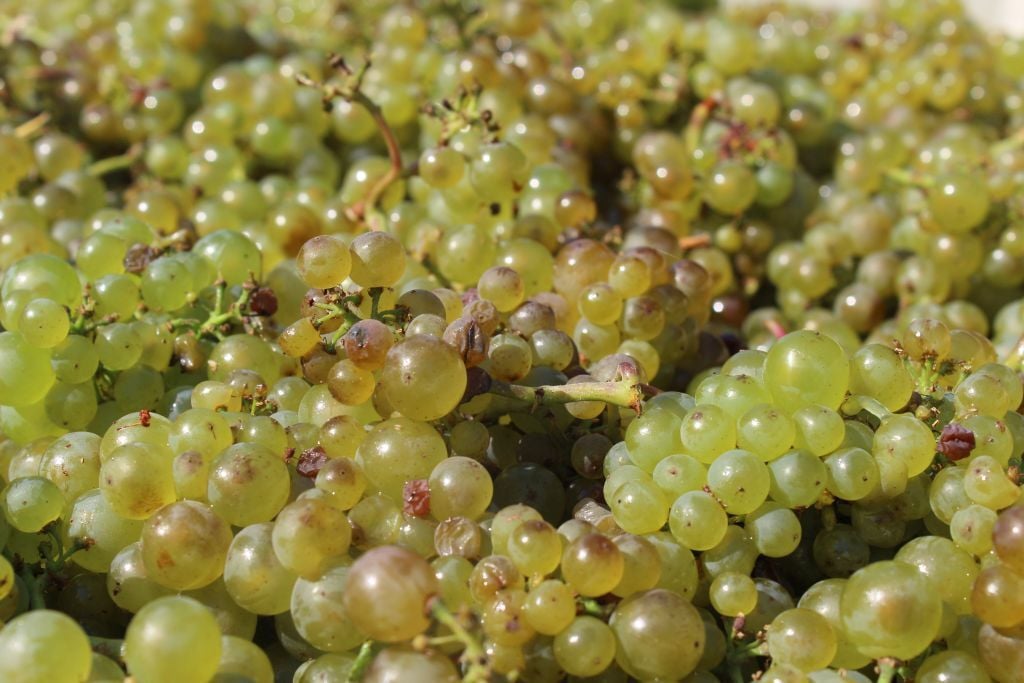 Some residents still say that propane cannons in vineyards make too much noise, but there are fewer complaints being lodged with Napa County since the county passed standards in 2019.
The "booms" from the cannons in some south Napa County vineyards during the growing season are supposed to keep birds from feasting on valuable wine grapes. They also bother some residents.
"There comes a point where it's a quality-of-life issue here that is happening," said county Supervisor Belia Ramos, who lives in American Canyon.
Support local news coverage and the people who report it by subscribing to the Napa Valley Register.
Propane cannons are used mostly in south county vineyards near wetlands that are home to many birds. Some residents in American Canyon and other south county locations have said they can hear the booms from miles away during the summer and early fall, going off every few seconds.
The Napa County Board of Supervisors on April 20 heard an update on propane cannons for the first time since passing the standards. Among other things, the county in 2019 limited cannon use to largely the daylight hours and for limited amounts of time.
Agricultural Commissioner Tracy Cleveland said a falling number of complaints indicates the 2019 standards are working.
In 2018, various county departments received 18 complaints related to propane cannon noise. Since the county enacted the standards, it received four complaints in 2019 and 12 in 2020, a county report said.
The Sheriff's Office has also received these type of complaints, the report said, but the report didn't say how many.
Those 2020 complaints included some about cannons being fired at night, Cleveland said. Her office worked with the grower responsible for the nighttime blasts and found the blasts were inadvertent, with the cause being faulty remote wiring.
"The overnight one is one that drives people crazy," said Supervisor Brad Wagenknecht, who represents the Carneros area.
Ramos said that something changed acoustically over the last two years. Noise from bird cannons that previously reached only some parts of American Canyon began extending into other parts.
"I heard it last year from my bedroom for the first time," Ramos said.
Using propane cannons isn't the best form of bird mitigation, given it is expensive and time-consuming, Ramos said. Her father grows grapes in the south county and doesn't use cannons.
"I don't see this issue going away," Ramos said. "I have already received preemptory complaints for this growing season."
She suggested exploring "more creative and workable solutions" to keep birds away from grapes, whether it's netting or shiny streamers.
Greg Ames is among the American Canyon residents who in 2019 asked the county to do something about the propane cannon noise. He has since moved from the area.
"I will tell you that last year, there were still lots of propane cannons," Ames said on Thursday by phone. "They were not following the rules on time frames."
When supervisors passed the standards in 2019, Wagenknecht said that 99% of farmers used good sense in how they deploy propane cannons. The standards are for those who don't.
Cleveland said her office each year does permit renewals with growers and talks to growers about the county's propane cannon standards. It follows up on complaints. It has inspectors in the field who listen for cannons.
In addition, she mentioned plans for county staff to start going out in early morning and late evenings and on weekends to make sure the county's propane cannon standards are being followed.
Board of Supervisors Chairperson Alfredo Pedroza said he supports protecting the quality of life for residents. He also said Napa County is an agrarian county and must protect the ability of people to do agriculture.
That leaves the county trying to strike a balance.
"That's the trade-off people make when they decide to make Napa home," Pedroza said.
Catch up on Napa County's top news stories