If George E. Goodman Jr., could see his former Randolph Street mansion today, you'd hope it would put a smile on his face.
Originally built around 1891 for the junior Goodman, a well-known Napan, the home at 492 Randolph St. is once again taking center stage among the other historic homes downtown.
In April 2016, the Theodorides family of Napa and San Francisco bought the home for $1.3 million from previous owner Charles Knill.
The family team included mom Patty Theodorides, daughter Kiki Theodorides and son George Theodorides.
Patty Theodorides said she felt relief now that the renovation is mostly done and guests are making reservations.
"It's been a long journey."
Before the family stepped in, time had not been kind to the mansion. It had been carved into small apartments. The 2014 Napa earthquake caused significant damage.
Today, "everything is brand new" within the stately Queen Anne Victorian, said daughter Kiki Theodorides.
The inn features nine guest rooms, gathering areas, a kitchen, outdoor space and other amenities.
The restoration wasn't easy. Multiple wildfires in and around Napa County caused delays. The right contractors weren't always easy to secure. Expenses had to be managed. After some objections about neighborhood impacts, the family downsized their plan from 12 to nine rooms. And of course, there was the COVID-19 pandemic. Truthfully, the project went "way over" budget, said the family. They spent millions on the work.
"You just do what needs to be done," said Kiki Theodorides.
The inn's opening is occurring just after Napa County moved to the red tier, meaning fewer COVID-19 restrictions.
"It's a good place to be," said Kiki.
Patty said she feels encouraged about the end result. "I think we brought up the neighborhood quite a bit," she said. People stop in front of the house daily and take photos and ask about the house. "I'm very happy."
Kiki said she's proud of what they've accomplished. "It feels like a resurrection" of a part of Napa history, she said.
In a previous interview, the family reflected on the "George" name.
"George is a very Greek name," Patty noted. "My father, my son, my grandson, my uncle, my father-in-law are named George."
Newlyweds Florence Millard and George Edmond Goodman, Jr. were the first residents of 492 Randolph St. Unfortunately, on Aug. 3, 1903, the 35-year-old George passed away from tuberculosis.
In the 1930s, the Goodman, Jr. residence was divided into seven units, three downstairs and two apartments each on the second and third floors. One of the first floor units was created by enclosing most of the front porch.
Room rates at the new "George" range from about $250 to $750 or higher, depending on size of room and the season, said Kiki.
SEE PHOTOS: GOOD STUFF BREWING AT RITUAL COFFEE ROASTERS AT NAPAS OXBOW PUBLIC MARKET
Photos: Good stuff is brewing at Ritual Coffee Roasters in Napa's Oxbow Public Market
Ritual Coffee Roasters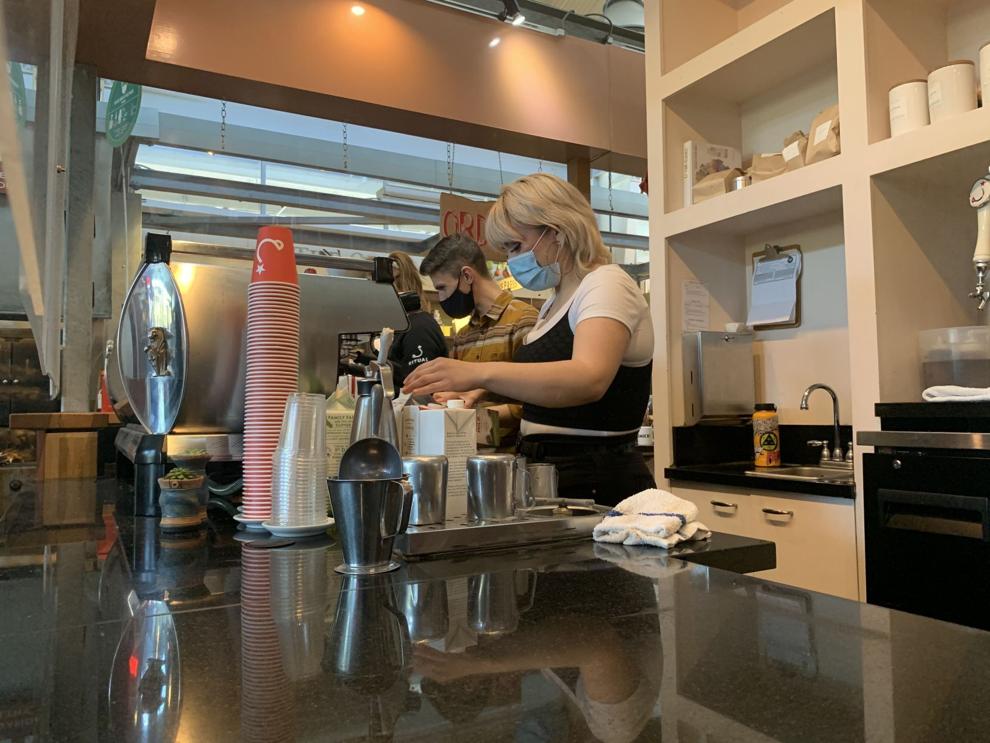 Molly Calhoun of Ritual Coffee Roasters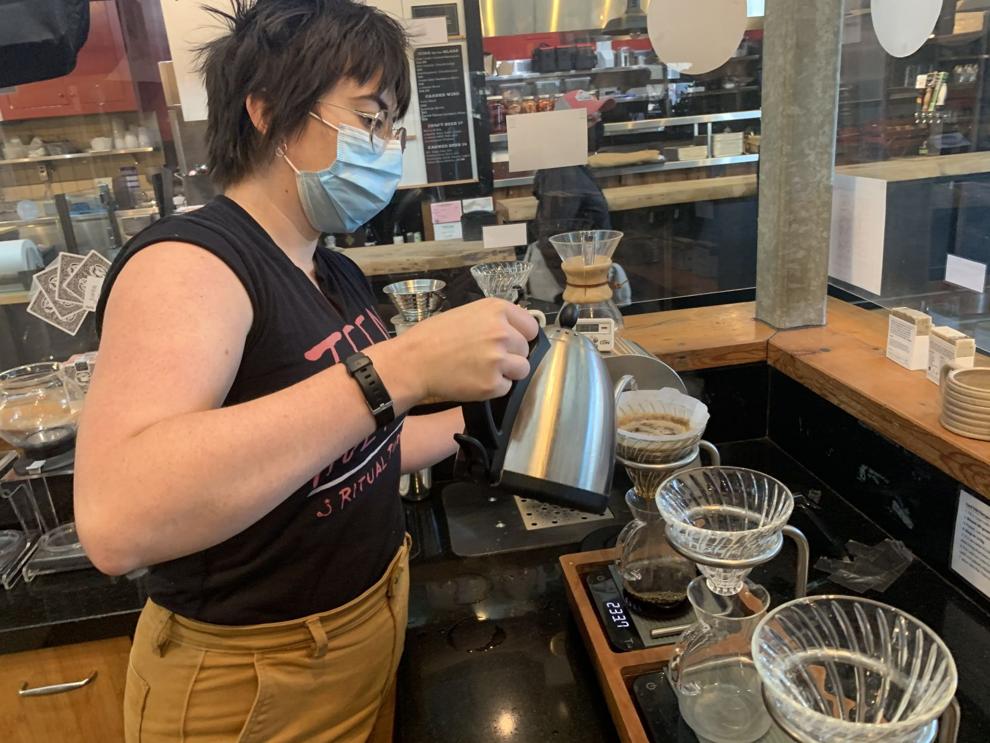 Ritual Coffee Roasters in Napa's Oxbow Public Market.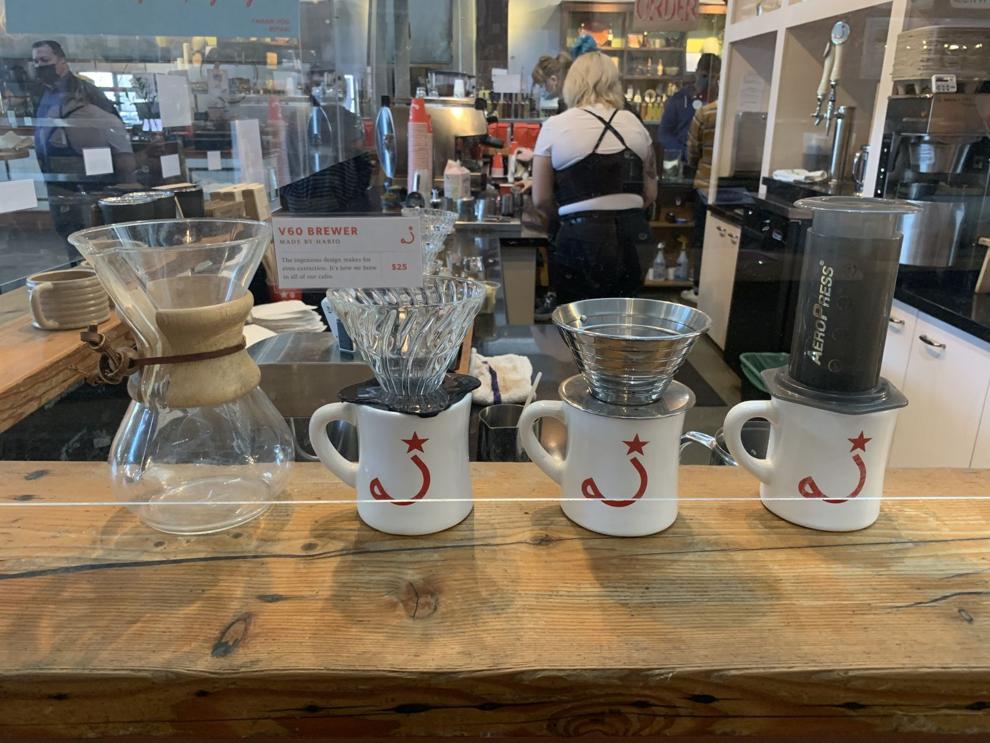 Ritual Coffee Roasters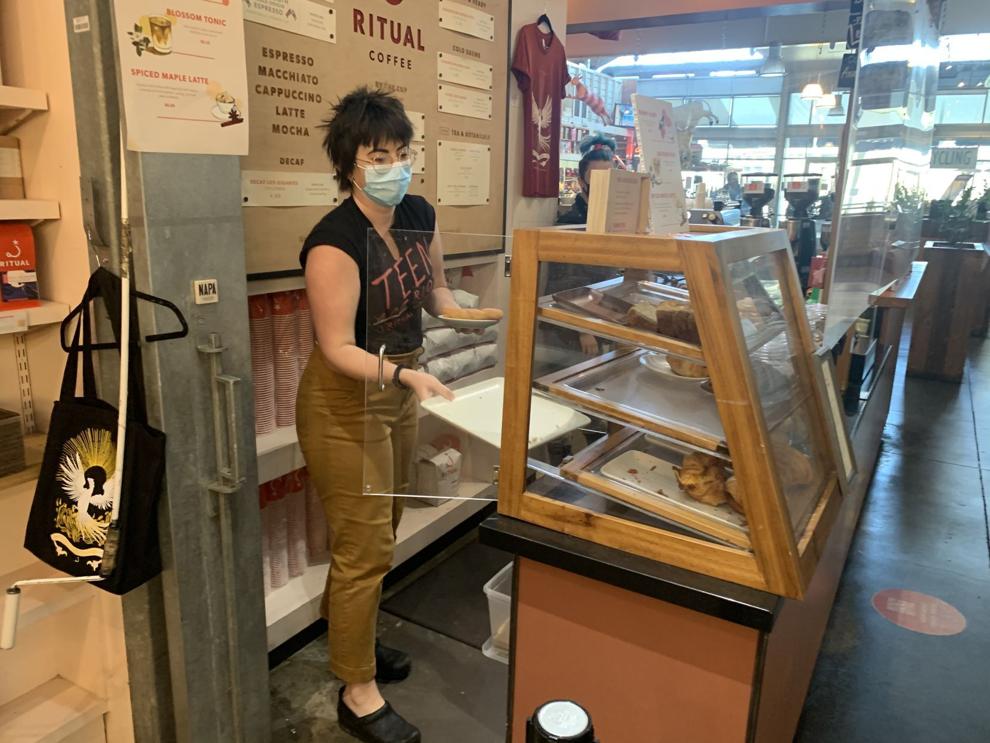 Ritual Coffee Roasters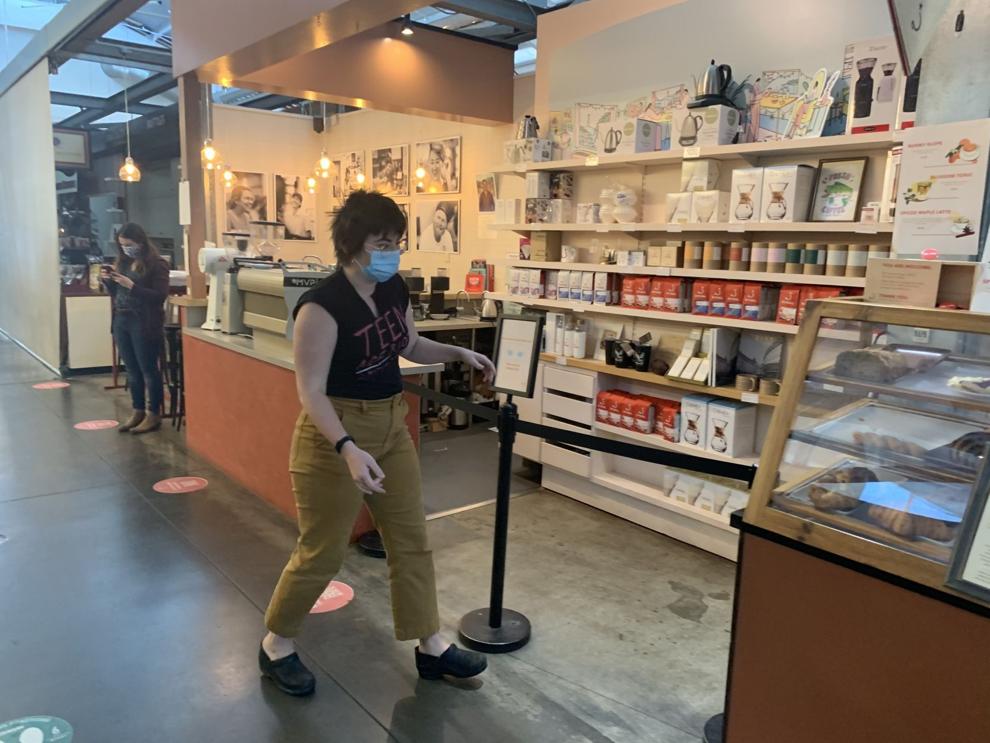 Ritual Coffee Roasters of Napa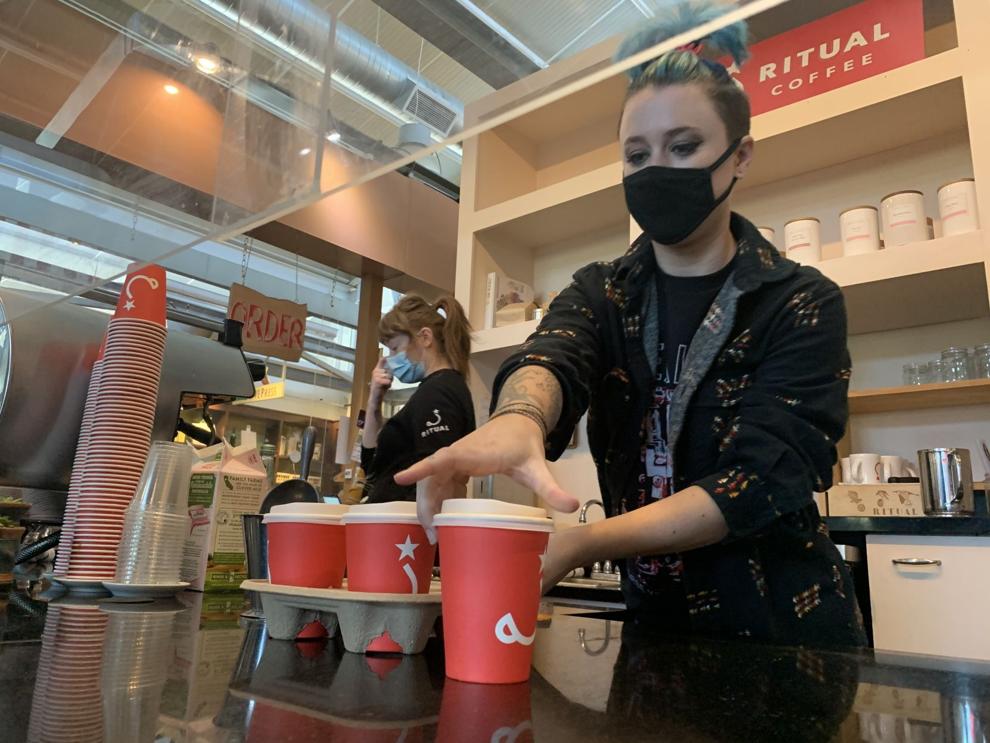 Ritual Coffee Roasters in Napa's Oxbow Public Market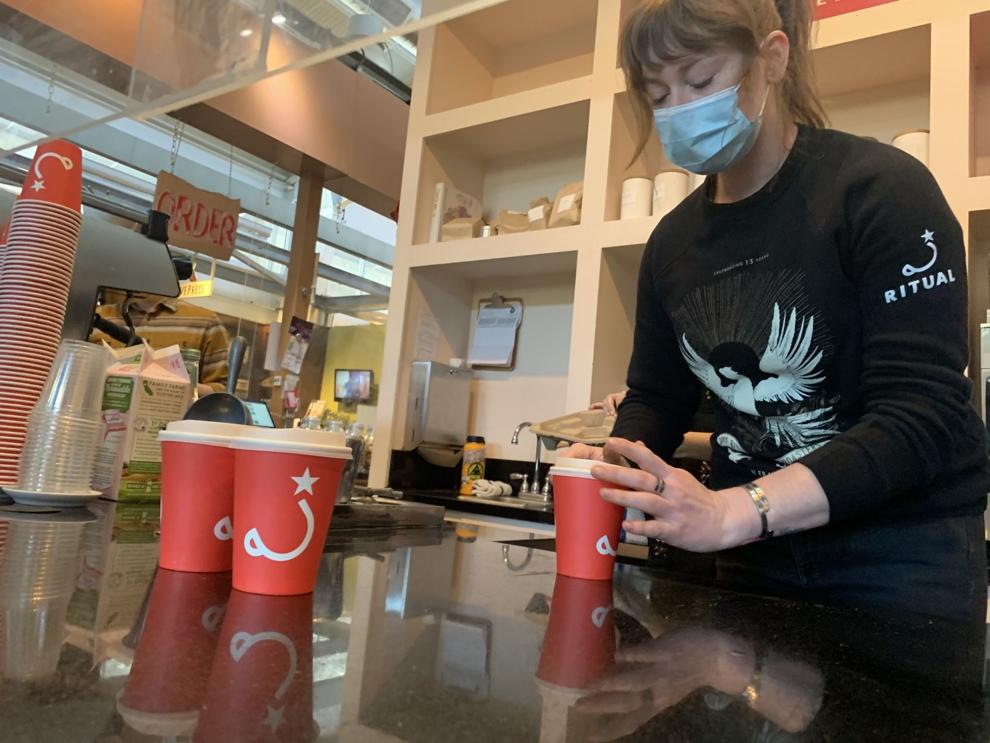 Ritual Coffee Roasters in Napa's Oxbow Public Market.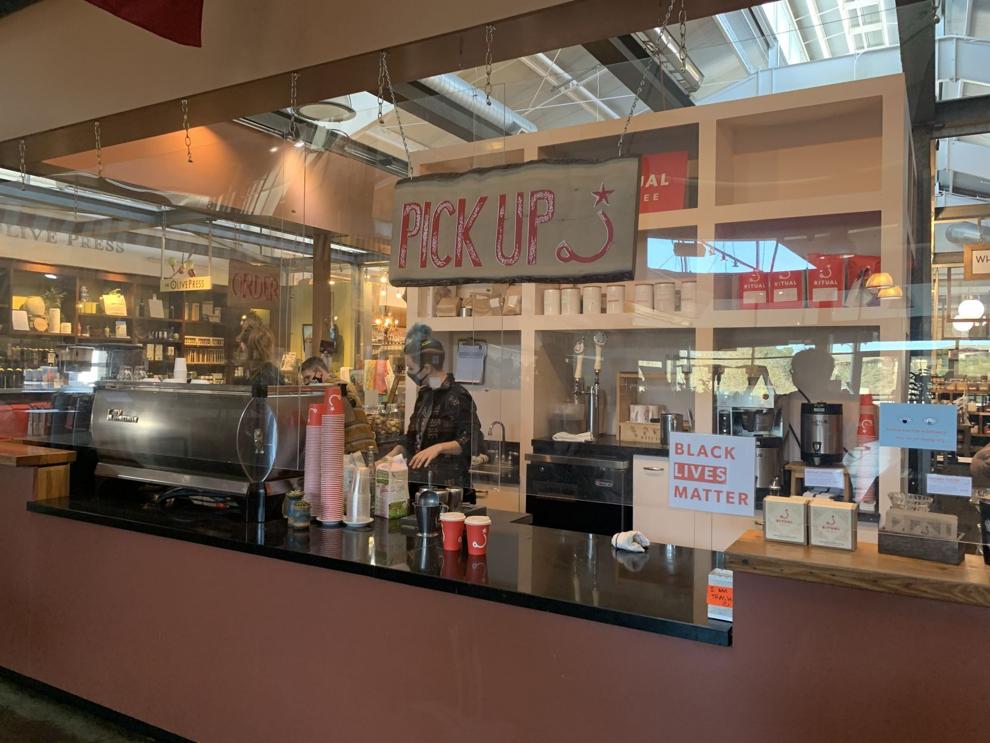 Ritual coffee, Napa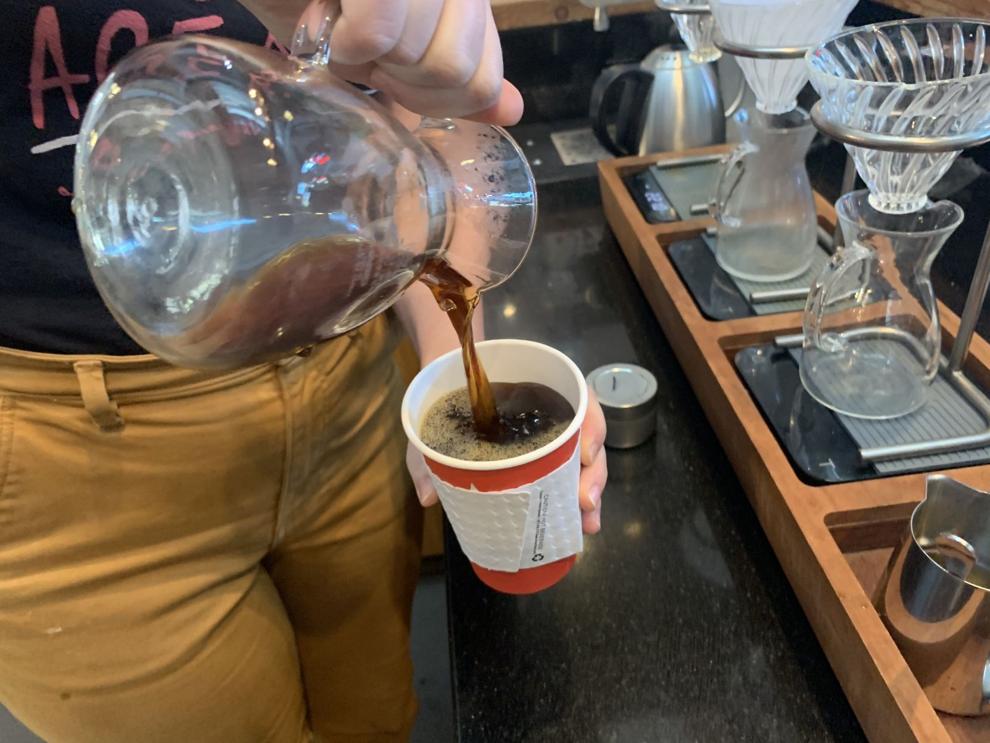 Catch up on Napa County's top news stories