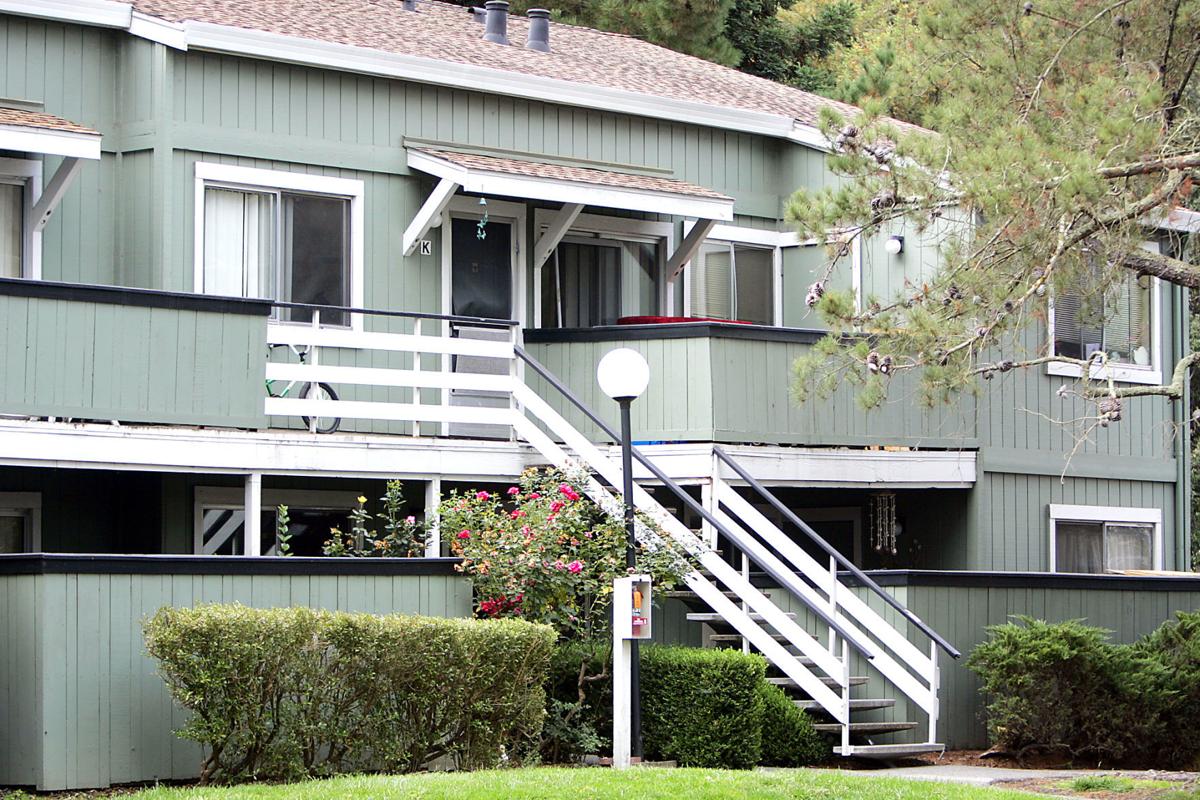 For the second time in a month, Napa has approved a bond issue to spruce up affordable apartments in a housing-scarce city.
The Charter Oaks Apartments at 3017-3033 Browns Valley Road are slated for renovations that will be funded with $50 million in bonds the City Council approved Tuesday.
All 75 units will receive a host of interior, exterior, lighting and climate-control improvements, and rents will remain affordable to families making no more than 60 percent of the city's median income – currently about $55,000 a year for a family of four.
Work at the apartment complex is expected to begin after its owner Bayside Communities completes its financing, possibly in September, according to Housing Manager Lark Ferrell.
You have free articles remaining.
The project at the 36-year-old Charter Oaks, which received its last refurbishing in 2002, is the second at a rental complex for lower-income residents to be approved by Napa officials. On May 7, the council accepted a $26 million bond issue for upgrades at the 105-unit River Park Manor on South Jefferson Street.
Updates at Charter Oaks will include seismic reinforcement along with repairs to balconies, walkways and railings, according to Vin Smith, community development director. Apartments will receive new cabinets and countertops, along with new appliances, flooring, paint and windows. Each unit also will receive free Wi-Fi internet connections.
During the project, tenants will need to vacate their units for 12 to 14 days, and can decide whether to stay with relatives or at hotels, according to Ferrell.
An affordability covenant limiting rents at Charter Oaks will be extended for another 55 years, she told the council. In conjunction with the renovation, the complex will assign more units to renters in lower income tiers – 31 units for those under 50 percent of the median and 43 for those below 60 percent, compared to the current ratio of 15 and 59. (One apartment is set aside for a property manager.)
As with the River Park upgrade in south Napa, construction bonds for Charter Oaks will be issued not by the city but through the California Statewide Communities Development Authority, thus insulating Napa from liability. The state agency will issue the tax-exempt bonds plus a 4 percent tax credit, with Bayside Communities responsible for repayment.
Tuesday's vote to approve the financing was required by the Tax Equity and Fiscal Responsibility Act, a 1982 federal law that states local governments must hold a public hearing before issuing tax-exempt bonds.