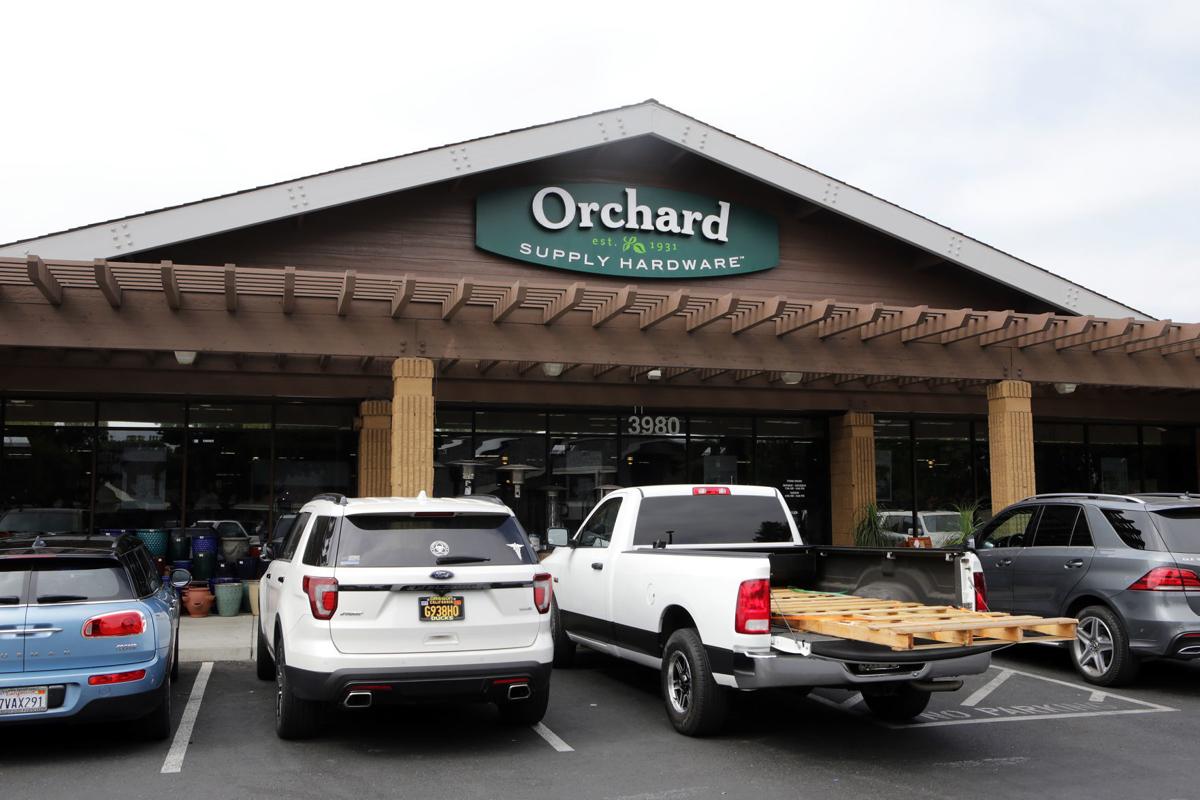 A chain of hardware stores new to California may well find a new home at the old Orchard Supply Hardware site in north Napa.
Central Network Retail Group, a multi-format, multi-brand retailer currently operating 104 hardware stores, home centers and lumberyards in 14 states, announced plans to open seven stores in Northern California, all in locations formerly operated by Orchard Supply Hardware.
While the retailer hasn't officially named the seven locations, "we think Napa is a great market," said John Sieggreen, CNRG president. The Napa Orchard "was a strong store and we think it's good for our company," he said.
An official announcement as to whether the Napa OSH location will reopen as part of a new chain will be forthcoming, Sieggreen said. The new brand will be called Outdoor Supply Hardware, keeping the OSH acronym.
While CNRG will bring its own merchandising assortment to the stores, this new brand "will strive to honor the long-standing appeal of Orchard Supply to local consumers and business shoppers by offering many of the same products and services for which the locations were known and loved," said a news release.
"These stores have meant so much to these communities over the years, and we are excited to be able to bring them back to life," said John Sieggreen, CNRG president.
Knowing how popular the OSH store was, "makes me feel optimistic that Napa will be a good market for our store as well."
Last August, Orchard's parent company, Lowe's, announced that after 87 years, the Orchard Supply Hardware chain would close all of its 99 home improvement stores.
"These are fantastic locations in highly trafficked shopping centers, and we look forward to getting them staffed and merchandised in the next few months so we can be open sometime this fall," said the news release.
Mark Baker, former chief executive officer of Orchard Supply Hardware, was instrumental in helping bring this idea to fruition.
"I know firsthand just how special these stores are to their customers," Baker said.
"When I initially approached CNRG about the concept, I was confident we could win back the support of shoppers, team members and suppliers, and I'm even more certain of that now, after having worked on the plan with the CNRG team over the past few months," said Baker.
"These seven stores are a great way for CNRG to enter the California market."
Central Network Retail Group (CNRG) is based in Tennessee. Other CNRG-branded stores are located in states including Washington, Oregon, Mississippi, Alabama, Texas, Georgia, Tennessee, North Carolina, Michigan, Minnesota, North Dakota and South Dakota.
Sieggreen said each California Outdoor Supply Hardware store could have as many as 50 employees.
"We would welcome any former Orchard employees to apply" for jobs at the new stores. "They had some talented people and we'd love to have them apply."
The executive said he is aware of Napa County's low unemployment rate and the problems some employers have when recruiting.
"We face those pressures in a number of markets," Sieggreen said. "We know we have to offer positions that are meaningful to people and that will give them job satisfaction and a competitive wage."
The news release said CNRG expects the stores to begin opening as early as September.
Dick Clark, owner of Zeller's Ace hardware, could not be immediately reached to comment on this story.
Get local news delivered to your inbox!
Subscribe to our Daily Headlines newsletter.