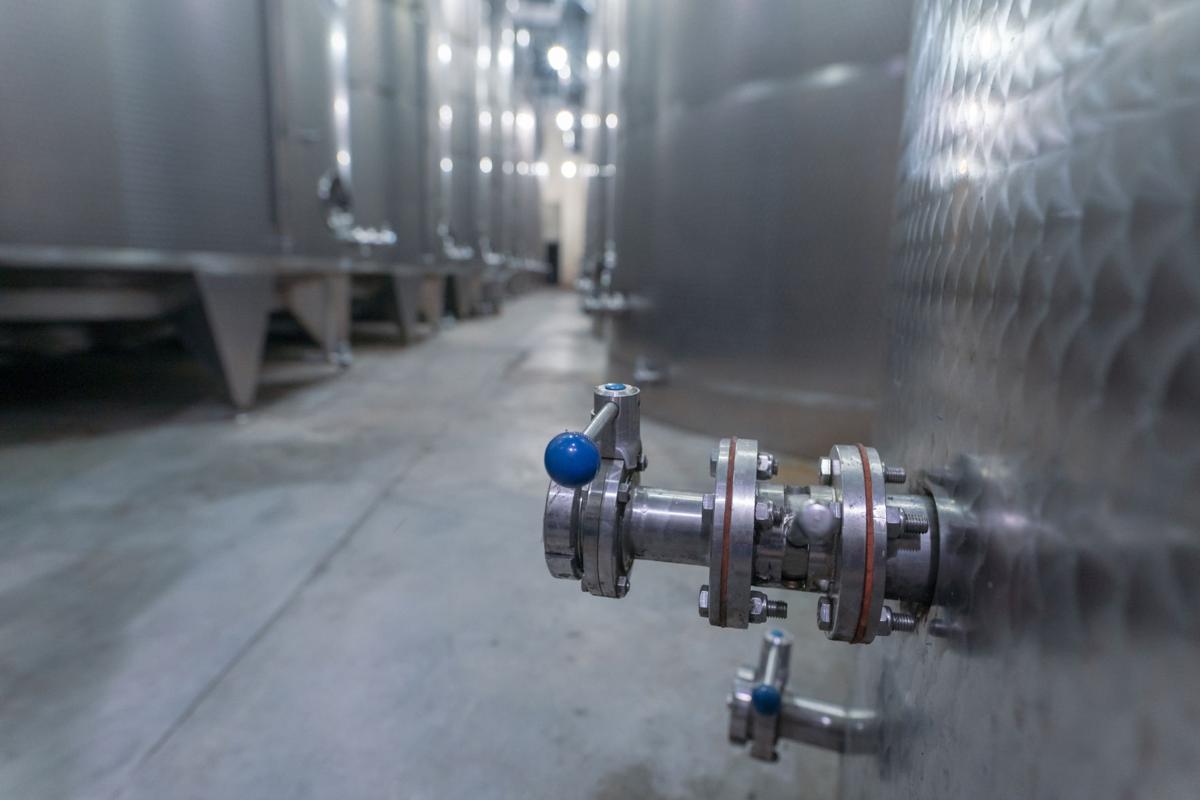 Napa County has targeted its airport industrial area to take on more wine industry activities that would otherwise stress an already busy upvalley and that strategy is getting another boost.
Safe Harbor Wine Storage already has two facilities there. Last week, it secured Napa County Planning Commission approval for a third.
"This will concentrate the efforts of Safe Harbor into a very defined region of Napa airpark, where our employees can literally bike from one facility to the other," Safe Harbor co-founder Scott McLeod said.
The first Safe Harbor facility dates back to 2007 and a second to 2013. Safe Harbor 3 is to be located on 12 acres along Devlin Road near Fagan Creek.
Commissioners unanimously approved Safe Harbor 3 to produce up to 850,000 gallons of wine annually. It will have two buildings, one 51,000 square feet and the other 17,000 square feet, plus outdoor covered work areas. There will be no tours or tastings at the wine production, bottling and storage facility.
"Conceptually, this is the kind of development the wine industry does need," Commissioner Andrew Mazotti said.
Several clients wrote letters supporting the Safe Harbor expansion.
"The proposed facility on Devlin Road is well-located for centralizing our operations," wrote Kurt Lorenzi of WX Brands. "Reducing our footprint on the North Coast alone will reduce our need to constantly move wine from one facility to another. That is good for our business and good for the environment."
Cameron Lyeth of Beckstoffer Vineyards wrote that Safe Harbor 3 will consolidate more wine production in the airport industrial area, helping to reduce upvalley traffic.
Tony Leonardini of BNA Wine Group wrote that, with the fires upvalley, wineries will need alternatives and Safe Harbor will help fill this void.
Water use is an issue in the airport industrial area, with supplies being provided by American Canyon. McLeod said Safe Harbor uses only .05 gallons for each gallon of wine produced — shipped in, shipped out, transferred, fermented and/or bottled.
Safe Harbor is motivated to conserve water. The more water it uses, the more it must pretreat and send to the nearby Napa Sanitation District plant, he said.
Low water use is one reason Safe Harbor can make wine at less expense than an upvalley custom crush facility, McLeod said. Also, the Safe Harbor location removes the need to truck upvalley.
The property is long, narrow and bisected by Fagan Creek. Locating the buildings and also providing for truck circulation led to 3,900 square feet of development encroaching as much as 20 feet into the 75-foot creek setback.
The Planning Commission granted an exception for the setback encroachment. Safe Harbor for mitigation will preserve a little less than a half-acre on the south side of Fagan Creek outside of the setback.
The airport industrial area—officially called Napa Valley Business Park—has 12 operating wineries and another 10 approved, according to a county report. The winery authorized for the largest production there is Barrel Ten Quarter Circle, at 43 million gallons annually.
The area is also home to such wine industry services as cork companies and storage.
WATCH NOW: SHEET-PAN CHICKEN PARMESAN
Barry Eberling's memorable 2020 Napa Valley Register stories
Napa Valley Register reporter Barry Eberling share his most memorable stories of 2020.
SEE A YEAR IN NAPA VALLEY PHOTOS