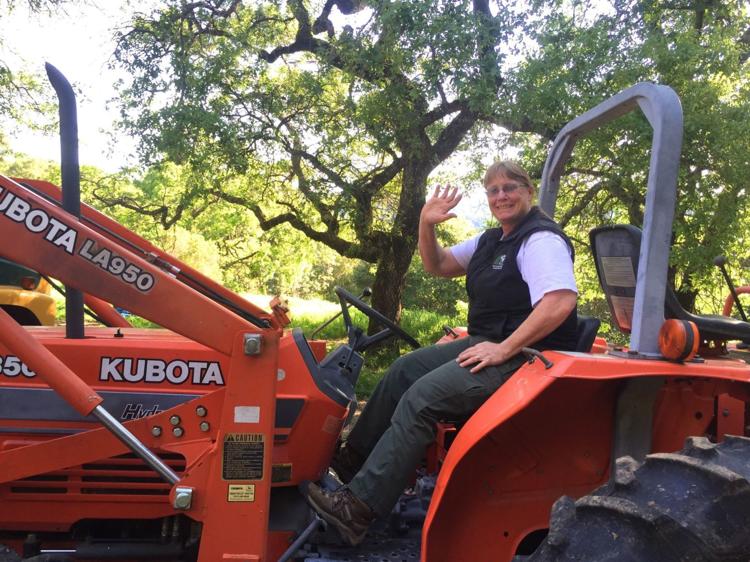 Sandy Jones, the longtime park ranger who became a passionate advocate for the Bale Grist Mill and Bothe-Napa Valley State Park, died Nov. 11 of breast cancer at the age of 56.
Colleagues and fellow parks supporters say Jones was instrumental in restoring the mill, developing programs and fundraisers, and overseeing the parks' transition from state to local control.
"Everything really bloomed under Sandy's care," said Jeanne Marioni, who worked closely with her. "Her leadership came from the top. Nobody worked harder than her."
Jones developed an interest in parks while attending San Jose State University. She earned a degree in parks and recreation and spent 30 years as a state park ranger, working in Carlsbad, Half Moon Bay, Bodega Bay and Sugarloaf Ridge State Park before transferring to the Napa Valley around 2003.
Friends say her greatest passion was the 19th century Bale Grist Mill. Celebrating its history became one of the great joys of her life, and in the mid-2000s she guided the restoration of the mill, including the complex sifting apparatus upstairs.
"She brought the mill back to what it was in 1860," said Tyler Beach, who moved to Bothe as a seasonal lifeguard and later joined the staff.
"They installed elevators for the grist, cleaners for the corn and the wheat, and a bolter that sifted the milled flour into different grades," Beach said. "That all ran off an upstairs gear that hadn't been in operation for 140 years or so. She got it all restored, she got all the grant money for it, and she really put her heart and soul into making sure that huge project got done."
'More than a job'
Jones developed a miller training program, expanded tours for students, raised money to maintain the mill, and either created or revitalized events that became annual traditions, including the Harvest Dinner, Old Mill Days, Pancake Breakfast, Winter Dinner and Pioneer Christmas.
Even as she neared the end of her fight with breast cancer, Jones worked from bed to organize the first Fiesta en el Bolino Bale, a free event geared toward Latinos. Health problems had prevented her from attending the Harvest Dinner on Sept. 8, but she attended the Fiesta a week later with the help of a motorized wheelchair.
Back when Michael Fradelizio was running the Silverado Brewing Company, he dropped by the Bale Grist Mill and was greeted by Jones. She mentioned the mill needed money for roof repairs, so Fradelizio offered to cook for a fundraiser.
The event, which became known as the first annual Harvest Dinner, drew 120 people and raised about $12,000. Fradelizio has been cooking to support the mill ever since, and Jones talked him into joining the board of the Napa Valley State Parks Association (NVSPA).
"She helped shake off the dust of the Bale Mill, not only restoring it but celebrating it," Fradelizio said. "It was more than a job to her."
Today, the mill embodies Jones' vision as "a meeting place to draw people together from all walks of life," Fradelizio said.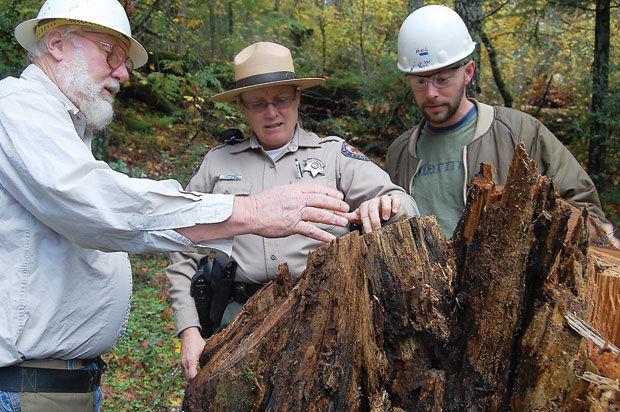 Ranger Sandy
As a ranger, friends say Jones was an outstanding ambassador for the parks who shared her enthusiasm with visitors.
"She got to know all the campers who would come back here year after year," Beach said. "She got to know their families and watch their kids grow up. They all loved Ranger Sandy."
She developed or expanded programs like Bothe's Junior Rangers, summer camp and outdoor education. During her tenure, yurts and cabins were built to accommodate campers, the Pioneer Cemetery was restored, the old visitor center was repaired and opened for expanded hours, and the Bothe pool was repaired and developed into a popular family destination.
"She was passionate about outdoor education and getting kids involved," said Jessica Ardizzone, a park staff member who worked with Jones for almost 10 years. "She would go into classrooms and talk to students and parks and the outdoors. That really helped our program grow."
At Robert Louis Stevenson State Park, Jones served as a ranger, lived at the abandoned town of Silverado, and arranged the installation of new signs this year.
'Heart and soul'
By the time the state handed over control of the two parks, Jones was the only ranger assigned to Bothe, the mill and Robert Louis Stevenson State Park. Jones was "a pivotal player" who kept the parks on track during that transitional period, said Pete McGee, vice president of the NVSPA.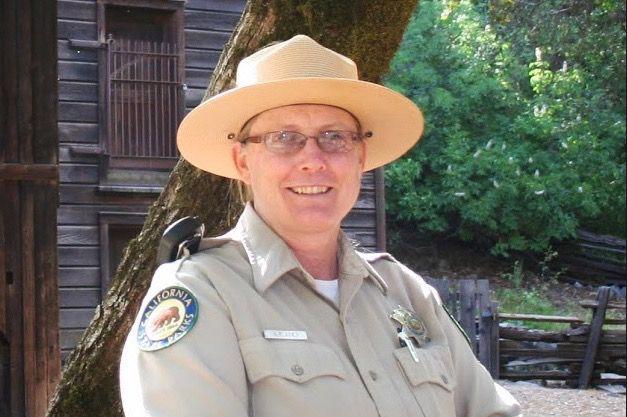 "She was always the personable side of the bureaucratic machine" that kept the parks running, McGee said.
Kathy Carrick, president of the NVSPA, said Jones was always her "go-to person" when the association wanted to coordinate with the Napa County Regional Park & Open Space District, which contracted with the state for Jones' services late in her career.
"She did so much, and we have a huge learning curve that we need to overcome with her gone," Carrick said. "She was the heart and soul of Bale Mill and Bothe."
Colleagues also praised her ability to rally volunteers and staff to accomplish goals.
"She made it easy to want to work hard for her," Beach said. "A lot of the employees have been here for a long time, and I think it's because of Sandy's attitude and Sandy's approach to management. … She was the best boss I've ever had, and there's going to be a big void here at the park without her."
Get local news delivered to your inbox!
Subscribe to our Daily Headlines newsletter.