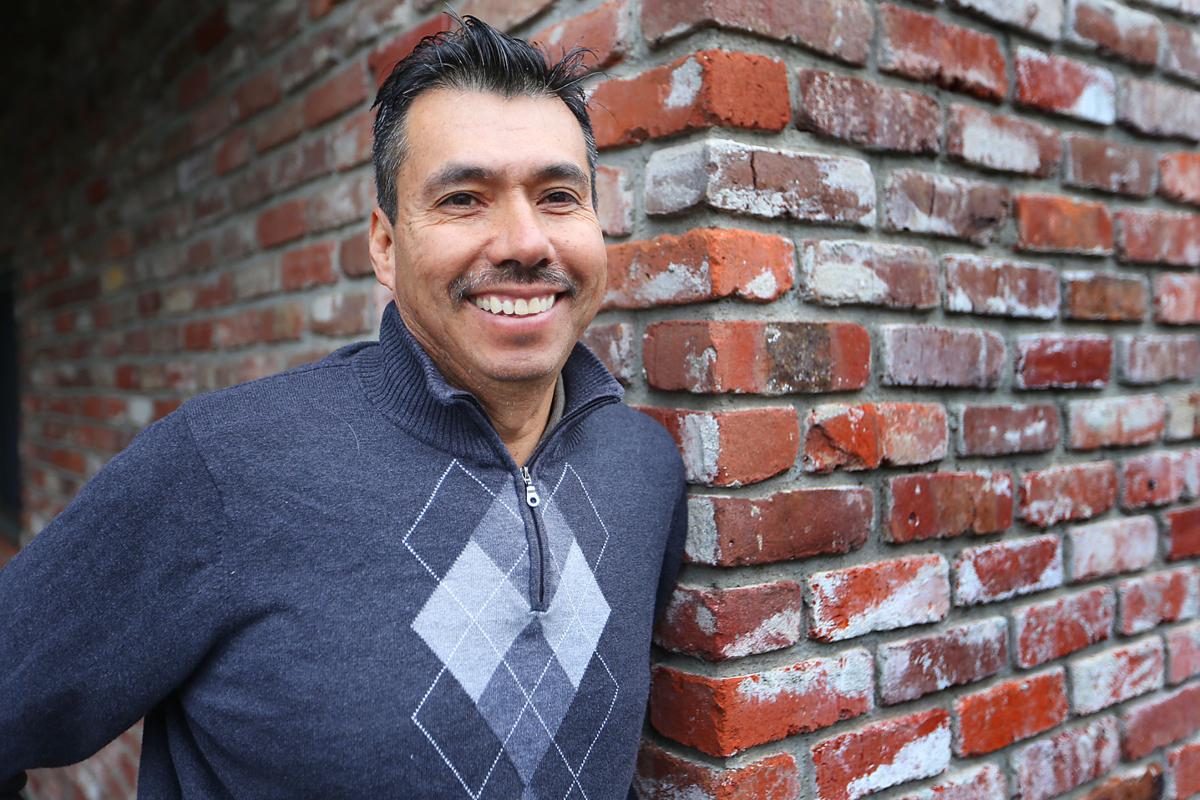 Juan Díaz, a Napa resident from the Mexican state of Jalisco, could have let go of his childhood holiday traditions when he first moved to California.
But for Díaz, those holidays aren't just gatherings. They're an opportunity to celebrate his culture and share it with others.
"We need to continue the tradition for my country," he said. "We need to teach the teenagers … to continue the tradition to another generation."
For the past 20 years, Díaz has spent a significant amount of time and money coordinating events in Napa to celebrate Latin American holidays, including Las Posadas, a nine-day Christmastime celebration, and El Día de los Muertos, a holiday that honors the memories of loved ones who have passed.
Díaz, who was raised in a family of 12 kids, moved to California in 1985. He joined his two brothers in Salinas and picked strawberries, then met another brother in Napa for the harvest season of 1986.
He never left. Napa reminds him of Jalisco, he said.
Díaz took classes at Napa High and went on to study agriculture at the Napa Valley College. He started his gardening business in 2004 and has been booked since.
Díaz may be best known for his gardening business or Latin American events, but he's also passionate about photography. He travels every year to a foreign country for a trip with his photography class, and has a degree from the college in art and photography.
You have free articles remaining.
He coordinates photography exhibitions to give a platform to young Latino photographers.
"He's giving people a voice, if you really think about it," said Debbie Alter-Starr, who serves with Díaz on the Napa County Hispanic Network Latino Heritage Committee. "He's giving people opportunity to be creative who aren't given opportunity at all."
Despite the difficulties in coordinating all of this, Díaz said he presses on out of a sense of duty, and because the events make people so happy. His 91-year-old mother, who lives with him, loves to see people celebrate.
The holidays are based in religious tradition, but Díaz tries to show people that anyone, regardless of their beliefs, can participate. At Las Posadas, for example, partygoers pray a rosary, but the holiday is just as much about the singing, tamales, pozole, or meat stew, and atole, a sweet drink made with cornmeal.
Díaz said he has bigger dreams for his celebrations.
He hopes that more non-Latinos will come to the events. White and Latino Napa are too far apart, Díaz said, and that could change if people are more willing to get involved and share their beliefs.
"For someone to step up and do these things … year after year after year, it's just a lot," Alter-Starr said.
Few have offered to take a share of the responsibility, and the commitment can be so much that Díaz wants to quit at times. The events continue to grow bigger and even attract people from other parts of the North Bay, and it can be hard to make things work financially.
"They tell me that, 'If you are not here, I don't know who will do it,'" he said.