The fires grew, evacuee numbers soared, multiple shelters opened throughout the county and chef Paul Fields found he was tasked with feeding every one of them.
When the Napa Salvation Army responded to the October wildfires, county officials and health inspectors asked Fields, executive chef of the Napa Valley Salvation Army Culinary Training Academy, what he could offer.
"We can do it all,'" he told them. "We can feed everybody."
A plan took shape to have all food for the shelters channeled through the Salvation Army center on Franklin Street in downtown Napa.
"It was pretty chaotic at first," Fields said. "We could never get true numbers because more and more people were being evacuated, and there were areas that were recommended for evacuation."
But, once up and running, around a dozen caterers and restaurants were supporting the effort at various levels, while his team prepared breakfast, lunch and dinner in the center's kitchen, making an average of 3,000 meals each day for about 12 days.
Juggling several contributors at a time, Fields would match caterers and restaurants to different meals and shelters throughout each day as needed. Days were long, running nonstop from 5 a.m. to 10 p.m.
Despite a background in bringing together meals for events like golf tournaments in Pebble Beach, which spanned multiple days and called for up to 10,000 meals, the role of coordinator during the disaster relief was a first for Fields.
"I mean I've always helped with things," he said, "but never was 'the guy.'"
As the scope of devastation unfurled across the region, it became apparent that the residential areas of Santa Rosa had been particularly hard hit. In stepped Facebook.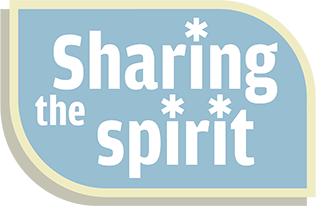 The social media giant reached out to the Napa Salvation Army, offering their help. "Three times a week they would put together like 7,000 meals and drop them off," Fields recalled. "And so I would help coordinate and get those up to Sonoma and Santa Rosa," where volunteers were wrestling with even more hectic demands.
"We were doing a lot, but they were doing twice as many as we were," Fields said.
Despite the whirlwind of emergency response, Fields and the team at the Salvation Army also managed to feed the day-to-day population for whom they normally prepare lunch.
Throughout the tragedy, several past students of the culinary academy were on hand, helping to cook and coordinate the bounty of food flowing through the Salvation Army kitchen.
Steve Martinez graduated as part of the first class to cycle through the academy, which began in late 2016, and lent his time during the relief efforts.
"As soon as we did breakfast, we'd jump right into doing lunch and getting those all served and sent out to the shelters," Martinez recounted, pausing between tasks in the Salvation Army kitchen last month to recall the frenzied few weeks in October.
"So we'd come back and start doing lunches and come back again and start doing the dinners and you know, it was just constant. Just on the go all the time."
Martinez estimated the team made close to 26,000 meals throughout the course of the disaster. Consisting of 12 to 16 volunteers a day, the team prepared everything from breakfast burritos to barbecue, frittatas to Italian, as well as Chinese food, multiple varieties of rices and pastas and stews.
The team tried to veer away from sandwiches, which made up many of the donations, Fields said. "We tried to give them hot meals, all three meals. Giving them some comfort by food kind of lifts their spirits."
As the initial tumult began to die down, the Salvation Army transitioned to preparing food boxes for displaced fire victims. Fields ventured a guess that the team put together up to 7,000 such boxes.
Today, the center has returned to its day-to-day functions, continuing to provide hot meals for their local clientele. The culinary academy's next class begins this month, even as Fields and the students who aided in the relief efforts continue look back on their intensive education during the fires.
"We definitely learned a lot," Fields said. "You know, it's one thing throwing a banquet for 3,000 people, but when you have disaster relief, feeding them, it's just different. It's a different environment. The expectations are just a different level."