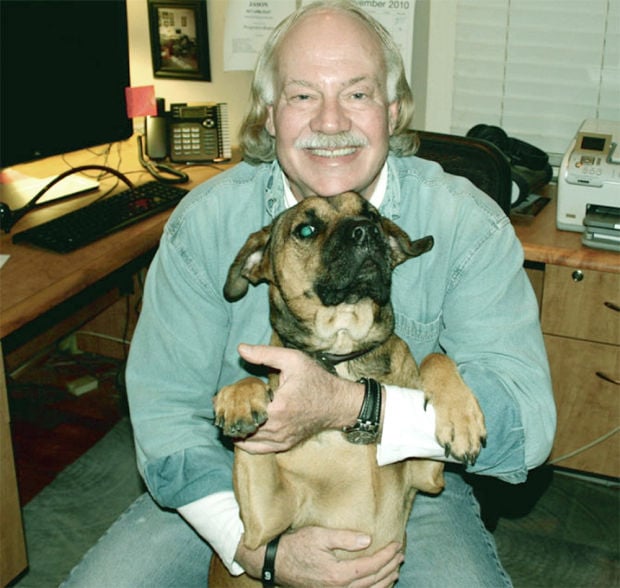 Nationally known author Michael Ruppert died Sunday of an apparent self-inflicted gunshot wound in Calistoga where he had lived for a few months on a friend's property. He was 63.
A former Los Angeles Police Department officer who later became a political activist, Ruppert was found dead Sunday on a property in the 1100 block of Tubbs Lane, where he had been staying in a trailer for a few months, according to information from the Napa County Sheriff's Office and business partner Wesley T. Miller of Lake Oswego, Ore.
Ruppert's writing delved into a number of political issues, including peak oil, climate change, 9/11, public corruption and the Central Intelligence Agency.
"It's been hard to stop crying the last couple of days," Miller said from Oregon.
Napa County Sheriff's Capt. Doug Pike said deputies were sent to Tubbs Lane after the property owner asked for a welfare check at 8:49 p.m. Sunday. Ruppert was found dead from an apparent self-inflicted gunshot wound, he said.
Miller said his friend shot himself after taping his last show for Progressive Radio Network, an Internet radio station. According to the radio station's website, Ruppert hosted "The Lifeboat Hour."
Miller posted his friend's suicide note on Collapse Network, a news site Miller co-founded with Ruppert in 2010.
Ruppert had moved to Calistoga after leaving Colorado where he resided for 1 1/2 year, Miller said. A longtime Californian, he had also lived in Sebastopol.
In 2009, the Oregon Bureau of Labor and Industries ordered Ruppert to pay $127,700 to a woman who had sued Ruppert for sexual harassment while he published and edited From The Wilderness, a website and newsletter.