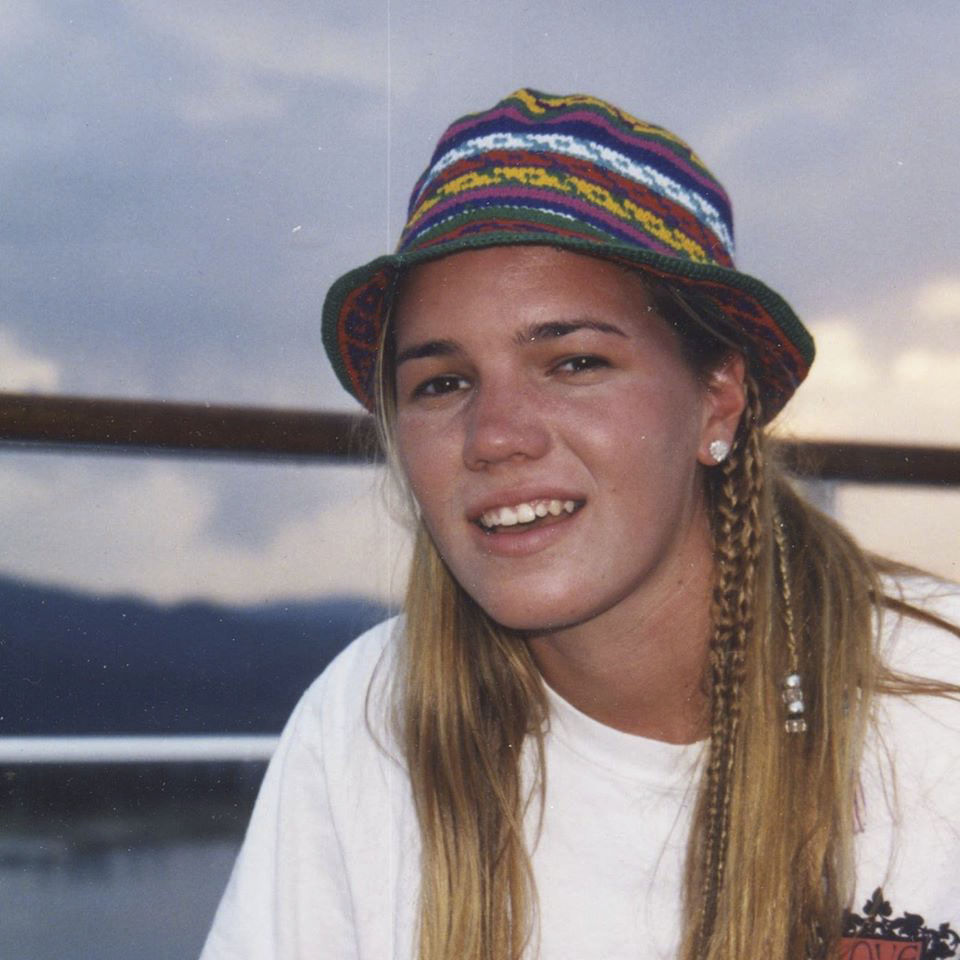 The San Luis Obispo County Sheriff's Office has served search warrants in two states related to the investigation of missing Cal Poly student Kristin Smart, who disappeared in 1996.
The office reported issuing warrants in two locations in San Luis Obispo County, one in Los Angeles County and one in Washington, according to a Sheriff's Office news release.
The search warrants are limited in scope and sealed by the court, the release said.
"As a result, we are precluded by law from disclosing any further details about them," the release stated. "This is an active and on-going investigation. The Sheriff's Office will not be commenting any further and no additional information will be released at this time, nor do we anticipate any additional news releases regarding this investigation.
Kristin Smart's father, Stan Smart, was the principal of Vintage High School in 1996, at the time of her disappearance, and later served six years as the Napa Valley Unified School District's director of student services before retiring in 2006.
Sheriff's Office has served 18 warrants since 2011
Last week, the Sheriff's announced it took two trucks into evidence that belonged to members of the family of Paul Flores in 1996. Flores was the last person Smart was scene with after she left a party to return to her dorm.
Flores now resides in San Pedro, but his parents still live in Arroyo Grande.
A podcast series called "Your Own Backyard" hosted by Orcutt resident Chris Lambert has sparked renewed interest in the community, and the seventh episode in the case came out last week.
Lambert has interviewed dozens of people associated with the investigation, and looked at potential locations for Smart's whereabouts, including whether her body could have been buried in Flores' mother's backyard in Arroyo Grande.
Cadaver dogs have alerted to Smart's scent when brought near Susan Flores' property, according to the podcast.
Lambert also spoke to women who have come into contact with Flores since, including a former coworker who said that years ago Flores scared her after she entered his home and he repeatedly tried to kiss her and didn't want her leave until he did.
Flores has never been charged with a crime in connection with the case.
The disappearance of Kristin Smart
Kristin Smart was last seen leaving a house party at 135 Crandall Way near the Cal Poly campus about 2 a.m. May 25, 1996, with Flores and friend Cheryl Anderson.
Anderson later told investigators that she left Smart with Flores at the intersection of Perimeter Road and Grand Avenue, and continued to her dorm at Sierra Madre Hall.
You have free articles remaining.
Smart was to supposed to walk back to her Muir Hall dorm room, and Paul Flores later told police he and Kristin Smart parted ways near his own room at Santa Lucia Hall.
Two days later, a friend of Smart's called the Cal Poly University Police Department to report her missing. But due to a jurisdictional fumble between that agency and the San Luis Obispo Police Department, a search didn't begin until May 30, 1996.
Organized searches were conducted on and around the campus, and Cal Poly police and county District Attorney's Office investigators interviewed Flores.
But it wasn't until June 5, 1996, that police searched Kristin Smart's dorm room and Flores' room on June 10, 1996.
By then, the academic quarter had ended and Flores had moved all of his belongings out of the room.
In a taped interview, Flores admitted to previously lying to investigators when he told them he received a black eye playing basketball. He reportedly told investigators he received the injury while fixing his truck, then abruptly ended the interview and refused to answer any more questions.
After a month went by and criticism from the Smart family and their supporters grew, the San Luis Obispo County Sheriff's Office took over the case.
Over the weekend of June 29, 1996, about 400 volunteers turned out for a large-scale search of the campus. Investigators also searched Flores' parents' Arroyo Grande home, which did not yield any clues.
The Smarts filed a $40 million wrongful death lawsuit against Paul Flores in November 1996, alleging that Flores murdered Kristin at Cal Poly. The Smarts would later add Cal Poly to the lawsuit, alleging the university failed to keep their daughter safe.
That lawsuit remains in legal limbo due to the Sheriff's Office's ongoing criminal investigation. The Smart family's attorneys have requested Sheriff's Office records necessary to prove their civil case, but those records remain confidential.
Former San Luis Obispo County Sheriff Ed Williams previously said "there are no other suspects" than Paul Flores in Kristin Smart's disappearance.
In September 2016, the Sheriff's Office and the FBI conducted a joint excavation of a hillside on the Cal Poly campus after announcing new information strongly suggested that Smart's remains could be buried in an area near the Cal Poly "P" that had been searched by about 400 volunteers in June 1996.
From Sept. 6-10, 2016, the agencies sifted through approximately 20,000 cubic feet of dirt, taking away bones and a possible "item of interest" to a facility out of the county for analysis.
Though the Sheriff's Office called the dig "beneficial," it has not said what, if anything, the effort revealed.
Lambert's podcast, "Your Own Backyard," was launched in September 2019 and has brought renewed public interest in the case.
In November 2019, hundreds of people gathered in the Arroyo Grande Village in a candlelight vigil in Kristin Smart's memory.
Interest around the case has been growing even more in recent weeks, after the Stockton Record broke a story Jan. 18 stating the Smart family was contacted by the FBI, and told to be ready for "a development."
The family later clarified that that information came from "a former FBI agent," not the FBI as reported.
Distributed by Tribune Content Agency, LLC.