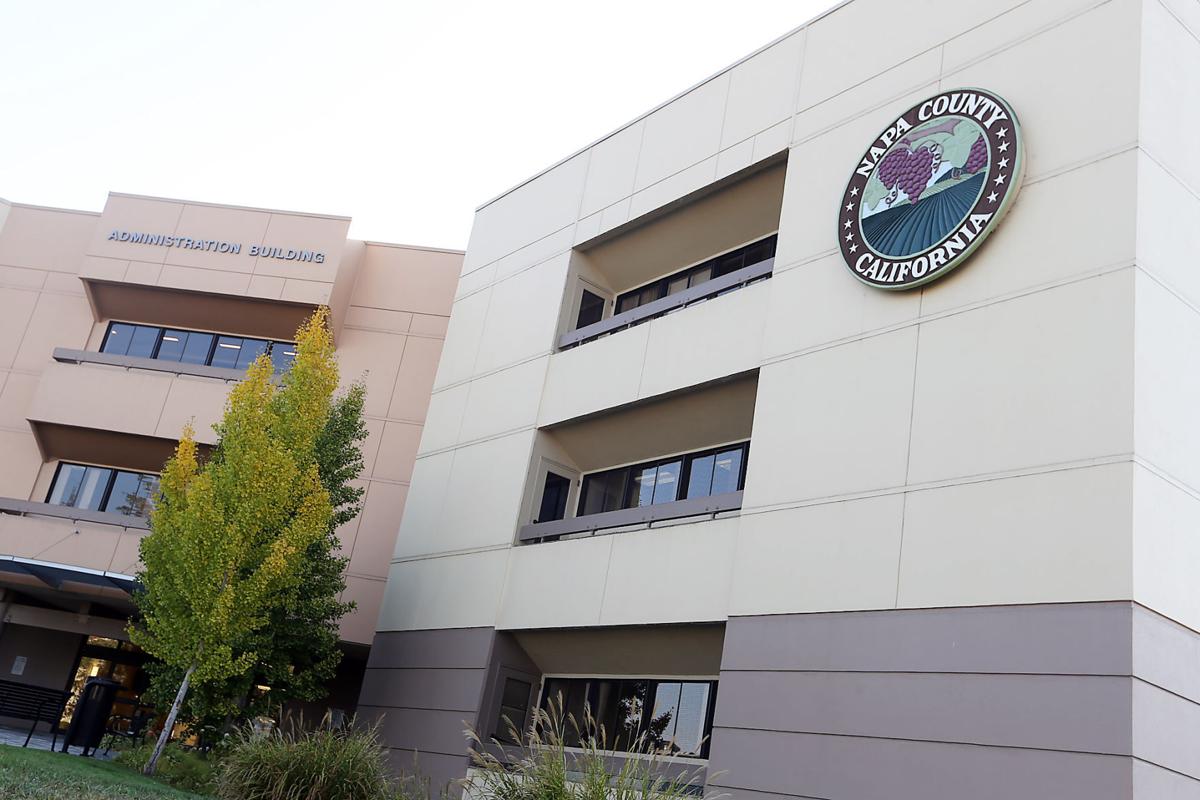 Napa County's new streamlining path for smaller winery growth requests had a taker in Sodhani winery north of St. Helena.
The winery's application for more wine production and visitors didn't go to the Planning Commission. Instead, Deputy Planning Director Brian Bordona made the decision last week acting as zoning administrator.
The county Board of Supervisors passed the winery streamlining law in February 2020. One stated goal was to create an easier decision-making path for what are deemed to be minor expansion requests, with major expansion requests and new winery applications still going to the Planning Commission.
Sodhani winery asked to increase annual wine production from 12,000 gallons to 20,000 gallons, increase annual visitation from no guests to 4,415 guests, build a 2,943-square-foot building for tastings and administration and a 1,811-square-foot fermentation building. It also asked to reduce a planned cave.
"This seems like a fairly reasonable and thought-out proposal," Bordona said during a zoning administrator public hearing before granting the requests.
The requests also met the standards for the streamlining option.
For example, one standard is increasing wine production up to no more than 30,000 gallons annually or up to 10% of the existing amount. Another is increased visitation and employment that doesn't result in the property generating more than 20 daily round trips.
Many streamlining decisions can be made by the zoning administrator without a public hearing. The Sodhani winery case required a public hearing because of a viewshed permit modification related to a proposed cave relocation.
"Is there a secret we should all know about?" then-Commissioner Heather Phillips asked him.
Sodhani explained he had retired as executive vice president of Intel Corp and had also served as president of the company's venture capital arm Intel Capital. He had thousands of contacts and had been reaching out to them to market wine.
Ultimately, though, winery officials decided to modify their original plans. One proposed change was adding those 4,415 annual guests, which is a combination of tasting room guests and marketing event guests.
"A small winery like this does rely on a small amount of direct-to-consumer sales," said consultant Beth Painter on behalf of the winery during the zoning administrator hearing.
The zoning administrator approach still included public comments. The group Growers/Vintners for Responsible Agriculture wrote a letter to the county expressing concern about increased water use at the winery. It questioned how the environmental work was handled.
Also, a resident wrote in expressing concern about traffic. Planning officials mentioned the letters during the zoning administrator hearing.
After the hearing, Painter said the streamlining application process is still thorough in terms of submitting plans and reports.
Mount Veeder resident Gary Margadant, a long-time observer of county growth and water issues, wanted to make certain the public is able to participate in issues decided under the streamlining policy. He raised these concerns at the zoning administrator hearing, which was held by Zoom because of the pandemic.
"Everyone who lives here and owns property has a stake and should know what's going on," he said in phone interview on Thursday.
Bordona said that proposed minor modifications are included on the county's Current Projects Explorer website, which has a map and a list of pending projects. Go to https://bit.ly/36jleSE to see the feature.
If the zoning administrator if faced with a matter under the streamlining process that ends up being controversial, he or she can elevate the case to the Planning Commission.
WATCH NOW: IS DOUBLE-MASKING DOING MORE HARM THAN GOOD?
Catch up on Napa County's top sports stories
SEE FACES AND PLACES PHOTOS