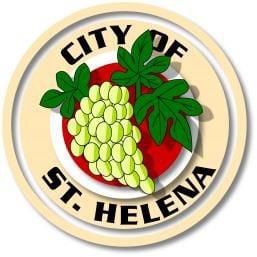 ST. HELENA — A team-building exercise on Friday helped members of the St. Helena City Council get to know one another better, and also revealed a rift between Mayor Geoff Ellsworth and the rest of the council.
Held via Zoom and moderated by Laura Mason-Smith, a consultant hired by the city, the meeting started in light territory, with each councilmember sharing details about their lives. For example, Eric Hall has ridden a motorcycle to the Arctic Ocean and back, Anna Chouteau has a new whippet, and Lester Hardy saw the Beatles in concert — twice.
The troubled dynamic between Ellsworth and the other councilmembers was raised by Vice Mayor Paul Dohring when he said, "It's difficult to be in the role of mayor and in the role of activist in the community."
Support local news coverage and the people who report it by subscribing to the Napa Valley Register.
"They're almost competing, in a way," Dohring said. "Although we can elicit conversations and have information at a city council meeting, sometimes what's done outside of the city council may undermine that in terms of the trust level that we have as a body."
In response, Ellsworth said, "We all come to this with our own biases, our own set of interests, whether they be activism or private industry … We're all coming from different places, but where can we find that common ground to move important issues forward?"
The other three councilmembers raised their own concerns about Ellsworth.
"Geoff, I feel like … you're not in it for our team, it's like some other team that's outside or somewhere else," Chouteau said. "Unlike Eric — I'm just getting to know you and I know we have differences … but I know that you're on my team and the council's team. Geoff, I haven't always gotten that sense with you."
With no city business on the agenda, councilmembers steered clear of specific examples. However, the discussion came four days after Ellsworth wrote a letter to the Upper Valley Waste Management Agency, the joint-powers authority that coordinates local waste management, raising concerns about fire risk, employee health and safety, handling of hazardous material, and potential impact on water resources at Clover Flat Landfill.
Ellsworth's letter stated he was writing "as an individually elected official, as mayor of St. Helena ... "
In response, an attorney for Clover Flat wrote a letter to the city complaining that Ellsworth's letter violated the city's Standards of Conduct regarding advocacy, which requires members of the council and city committees to "expressly state that they do not represent their body or the City of St. Helena, nor will they allow the inference that they do."
Ellsworth's criticism of Clover Flat also drew sharp rebukes last year from Hall's wife, Christy Pestoni, whose family operates the landfill.
'The trust issue'
"There's probably three other people here that I do trust, simply because what I hear from them and what I see them do is consistent," Hall said during Friday's meeting. "That inconsistency, that insincerity, creates a question of credibility … Somehow we've got to get over the trust issue."
Hardy referred to "negative consequences both for the council and the community" when "one of us as an individual takes our views and our positions on an issue and articulates them primarily in an outside setting."
Given the challenges of blending the roles of councilmember and activist, "in general I think it's better to choose one or the other," Hardy said.
Ellsworth said "my door's open" to discussions of leadership and teamwork, "but it needs to be understood and clear that I have opinions."
Even with the ongoing emergency of the pandemic last year, "we got a lot done despite the fact that we don't always agree," Ellsworth said. He cited the planning of upgrades at the wastewater treatment plant, financial controls inside City Hall, and the removal of the Upper York Creek Dam.
Dohring said, "It's not so much a matter of what you believe as how you go about articulating it and advocating for it," adding that he and Ellsworth have a good relationship in spite of their differences.
The whole council agreed the discussion deserves more time at a subsequent meeting.
"I'm really open to everybody's input," Ellsworth said. "I think we do need to structure a meeting around that. We're all members of a team, so if we're going to be calling each other out, we all need to be ready to hear from each other."
As the meeting wrapped up, councilmembers said it had been a positive experience.
"Obviously that wasn't an easy conversation today," Hardy said. "But I'm quite convinced that in the end, we're much better off taking on the things that are hard than leaving them under the table."
Ellsworth reacts
On Tuesday Ellsworth issued an amended letter regarding Clover Flat, clarifying that he was expressing his own opinions and not those of the council.
Ellsworth also released a statement saying the direction of Friday's council meeting "was a bit of a surprise to me."
"Had I known it was going to be used to single out one 'team' member (me) for group criticism I would have come more prepared to offer my criticisms of the other council members' performances as well," he said.
"The 'team' I am interested in being on is one that wholeheartedly serves our democracy, and protects our community and environment. Aspiration to those attributes are what I will be highlighting in a subsequent meeting."
Ellsworth also said there's "an urgency for us to engage" on the health, safety and environmental issues he raised concerning Clover Flat.
WATCH NOW: ABANDONED SOUTH NAPA RUIN ONCE TRACKED SPUTNIKS DURING COLD WAR
SEE PHOTOS OF NAPA CITY'S MOST EXPENSIVE HOME SOLD IN JANUARY 
Catch up on Napa County's top news stories