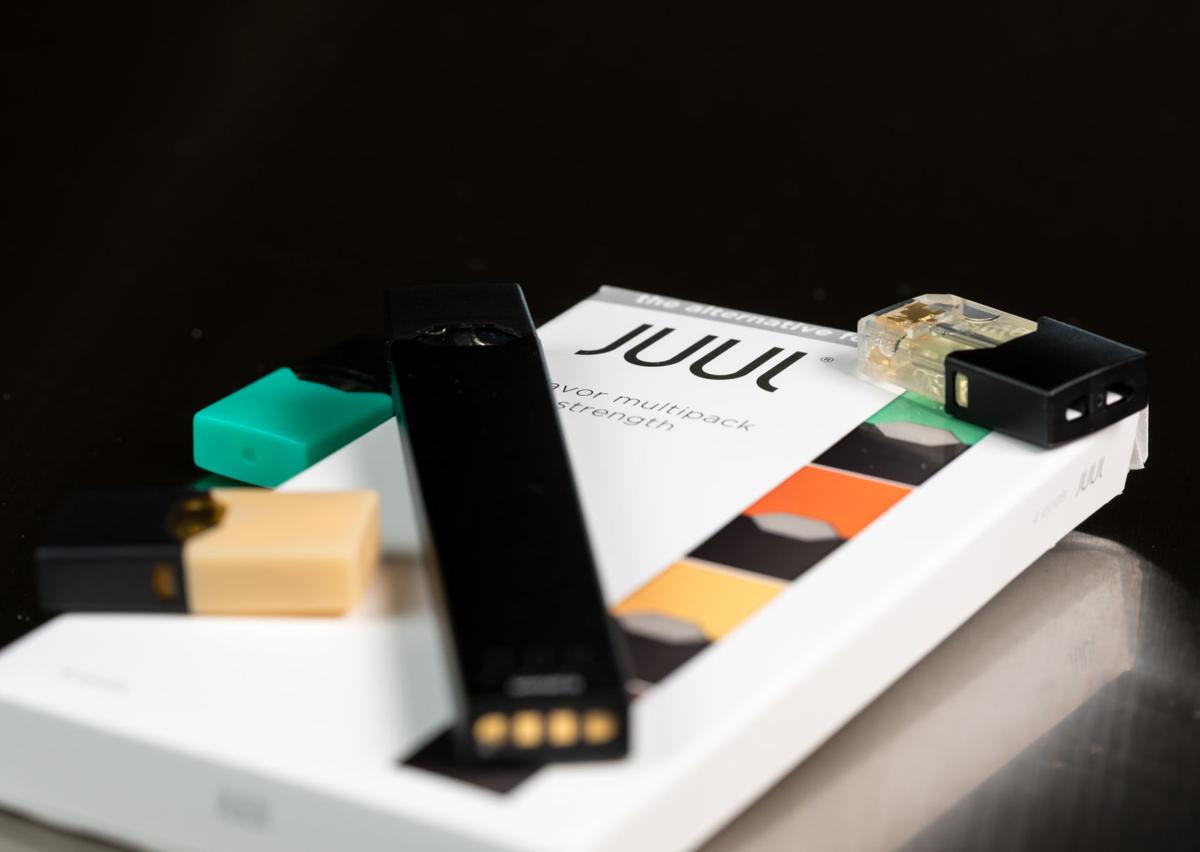 ST. HELENA — The St. Helena City Council plans to ban the sale of flavored tobacco, in an effort to fight what health officials call an "epidemic" of underage vaping.
The council directed staff last week to draft an ordinance banning the sale of flavored tobacco, research a possible ban on underage possession of e-cigarettes, and investigate a buyback program to discourage people — especially youth — from selling used vaping devices to their peers.
City staff found three local businesses that sell flavored tobacco products. Acknowledging that a ban would affect their profits, the council asked staff to consider working with those retailers and providing them some kind of incentive to get out of the vaping business.
Councilmembers said they also want to team up with the county on health education and other programs aimed at reducing youth vaping.
Karen Relucio, Napa County's public health officer, said e-cigarettes were promoted as a smoking cessation tool, but there's "no scientific evidence" that they help traditional smokers quit. Instead, they've gotten a new generation hooked on nicotine.
"We are now in the midst of a vaping epidemic," Relucio told the council.
E-cigarettes contain heavy doses of nicotine, as well as toxic chemicals, heavy metals, and fine particulate material, Relucio said. They've been associated with diseases like popcorn lung and the recently discovered EVALI, which has killed 60 people.
EVALI, characterized by chemical burns to the lungs, has been associated with the additive Vitamin E acetate, but that substance is "not the sole culprit," Relucio warned.
Reese Dahline and other students at RLS Middle School founded Students Against Flavored E-Cigarettes (SAFE) to raise awareness of the hazards of underage vaping.
EVALI's death toll of 60 people might not sound like a lot, Dahline told the council.
"However, 60 people is all of my friends. Sixty people is all of my family. Sixty people is the majority of my grade," she said.
Fellow eighth-grader Eva Williams said she's concerned that "people don't seem to be taking it seriously, especially youth."
Williams said that although California bans the sale of tobacco products to people under the age of 21, youth can easily obtain e-cigarettes by ordering them online and having them delivered to an Amazon Hub locker at Whole Foods in Napa.
Some e-cigarette products are blatantly marketed toward children, with colorful packaging containing cartoon characters and flavors like "bubblegum" and "unicorn poop."
St. Helena banned smoking in public parks in 2012 and expanded that ban to include vaping in 2018. Since then, youth vaping in the U.S. has skyrocketed, with more than one out of four kids vaping, according to the American Lung Association.
According to the 2018 California Healthy Kids Survey, 23% of ninth-graders and 4% of seventh-graders in the St. Helena Unified School District said they'd vaped within the past 30 days.
Many California cities have banned the sale of flavored tobacco products, required sellers to obtain a special license, or prohibited the products from being sold near schools, playgrounds and libraries. A bill working its way through the state Senate would ban menthol-flavored cigarettes and flavored tobacco products throughout the state.
Get local news delivered to your inbox!
Subscribe to our Daily Headlines newsletter.