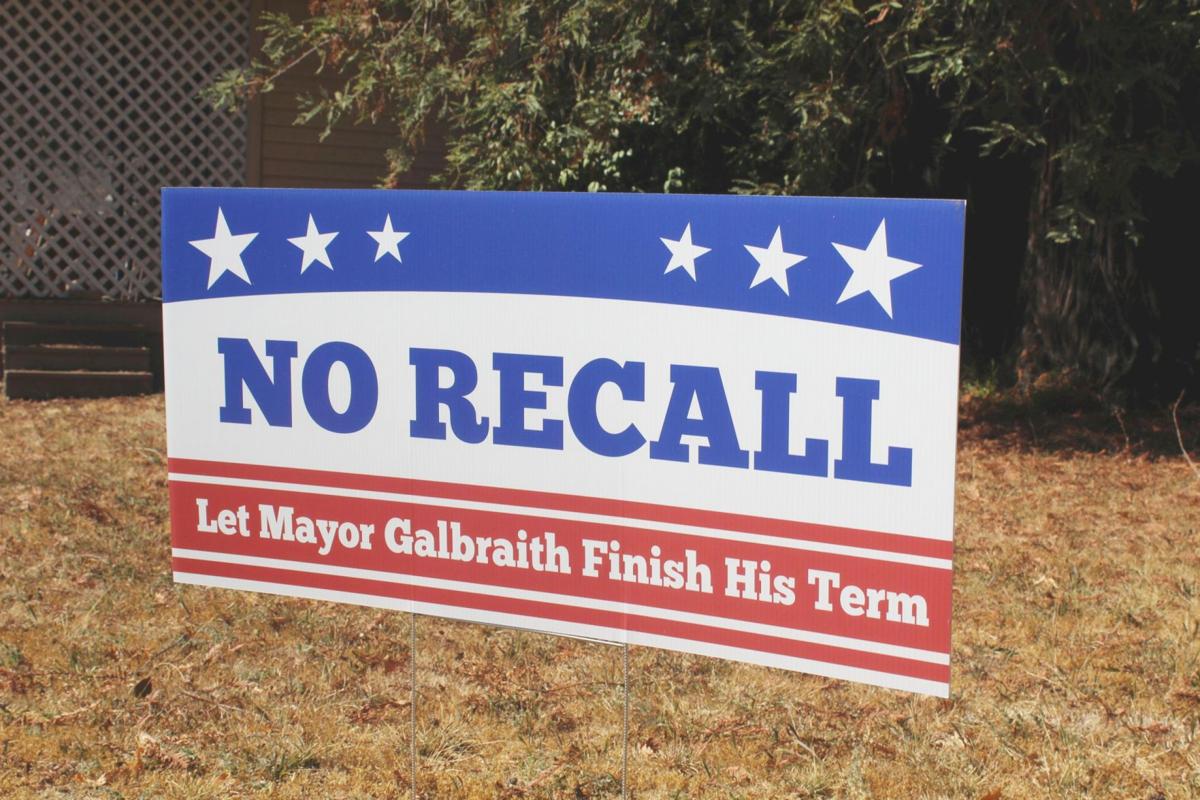 Proponents of the effort to recall St. Helena Mayor Alan Galbraith have agreed to end their campaign, in exchange for Galbraith holding several town hall-style public forums in the next two months.
The agreement was the result of multiple mediation sessions between Galbraith and the recall proponents, presided over by retired Judge Scott Snowden of St. Helena.
"The Mayor has agreed to participate in a series of public forums concerning issues important to the city, and the committee has agreed that those meetings will fully address the public-information concerns that were at the foundation of its efforts," Snowden wrote in a letter he delivered to the St. Helena Star on Friday. "Thus the committee has ceased collecting signatures and there will be no recall election."
Proponents had until Jan. 8 to collect 835 valid signatures in order to force a recall election. They had been collecting signatures in front of the St. Helena Post Office as recently as mid-day Thursday.
"I am glad the recall effort is behind us," Galbraith said Friday when contacted by phone. "I look forward to a constructive dialogue moderated by Judge Snowden."
"You should know that the discussions that culminated in this agreement stand as a real credit to our city," Snowden's letter states. "Every person involved came dedicated to principles and policies they believe in, but also dedicated to seeking a solution that would be in the interest of the entire community. I feel privileged to have been involved."
There will be between two and four meetings, each covering two to four topics, held in January and February, not more than 10 days apart. No dates or locations have been selected.
The meetings will present "topic-specific questions followed by answers, rebuttals, comments and discussion by all parties in attendance," the letter states.
Snowden will moderate the discussions and help resolve the topics to be discussed. The letter does not mention specific topics, but the recall petition accused Galbraith of failing to "maintain an open and democratic process at public meetings," protect residential zoning, balance residential and business interests, provide financial statements about the city's fiscal health, ensure traffic safety with adequate code enforcement, maintain the city water system, and heed public input on matters such as the proposed Culinary Institute of America dorms and the reconfiguration of Beringer's tank farm, both on Pratt Avenue.
It's still unclear whether the meetings will be connected to the previously announced monthly mayor's forums that Galbraith had already planned to hold. According to the letter, Galbraith has not communicated with the City Council or city staff about any aspects of the agreement, and can't commit city resources to support it.
"Thus, City staff will have to be apprised so that, should they participate, they can prepare and provide information at the sessions," the letter states.
The council will decide whether to make the forums compliant with the Brown Act, the state's open meetings law.