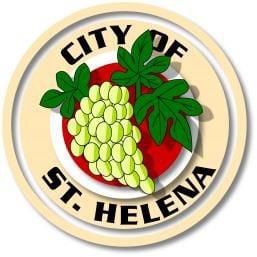 ST. HELENA — Preparations were underway across St. Helena to deal with the preemptive power predicted by Pacific Gas and Electric on Wednesday
On Tuesday afternoon, the St. Helena Unified School District said there would be no school on Wednesday. On Monday, the district issued a statement saying that if a planned power outage occurs during a school day, the district plans to continue the school day as usual. If the power remains off for subsequent days, schools will be closed and activities will be cancelled.
On Tuesday morning, junior warden Grant Showley was getting Grace Episcopal Church ready to become a cooling station during a possible power shutdown. He was in the kitchen cutting cardboard and had pulled the church's 11,000 watt WEN generator from a storage closet. The generator is powered by either gasoline or propane and will be used to run the church's freezer, refrigerator and two portable air-conditioning units in the downstairs basement of the fellowship hall.
Showley said the church sanctuary will be open for 24 hours, if PG&E shuts down the power, adding that as a stone building, it keeps cool even on the hottest days. Showley is also part of the Red Cross disaster team and is the disaster preparedness coordinator for Grace Church.
On Tuesday afternoon, St. Helena Mayor Geoff Ellsworth said in the event of a power outage, St. Helena City Hall will be available to the public as a charging station.
Additionally, people who need information should go to the police department, which is open and staffed 24 hours a day. The fire department also will be staffed so the engines can be manned quickly, without having to wait for firefighters to respond from their homes.
Ellsworth said if the power is shut down, the city's message boards will be used at city hall and at the north and south ends of town, on Highway 29. He added it is possible that the Upvalley Campus of Napa Valley College also will be a charging station.
The St. Helena Public Library doesn't have a generator, but even without power it will remain open from 10 a.m. until sunset, Library Director Chris Kreiden said. The library also has a solar-powered device people can use to charge their cell phones, Kreiden said.
Get local news delivered to your inbox!
Subscribe to our Daily Headlines newsletter.