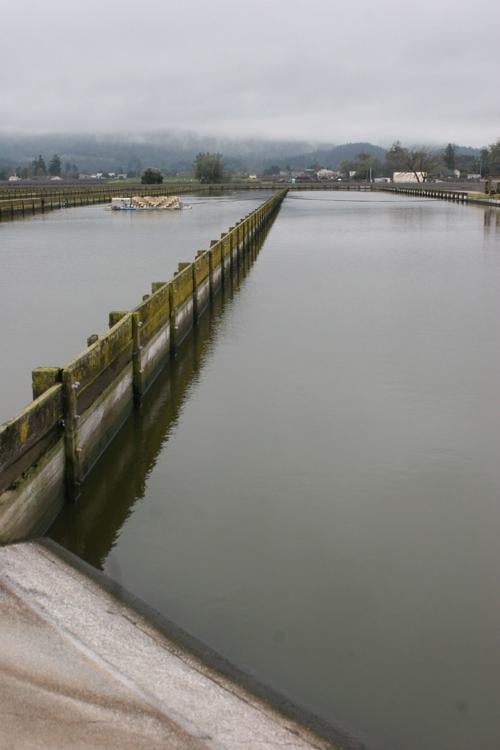 ST. HELENA — It will cost at least $4 million to bring St. Helena's wastewater treatment plant into compliance with new treatment standards imposed by the state.
The plan to construct 20 acres of wetlands in the fields adjacent to the plant was the cheapest of three options the city is considering in order to meet the requirements of the plant's most recent permit. The San Francisco Bay Regional Water Quality Control Board issued the more stringent permit in 2016, along with a cease-and-desist order requiring the plant to meet the new standards by 2021.
The other two options are to construct 35 acres of wetlands in a different configuration ($5.8 million) or build a "trickling filter" system next to the current treatment ponds ($4.9 million).
The expensive upgrade was one of the driving factors behind the increases approved last year to the city's water and sewer rates, which will be evaluated by the new Ad Hoc Utility Rate Committee. According to the rate study, the city plans to use debt financing, not cash, to pay for the improvements.
The city held a workshop on March 29 to outline the alternatives and collect public feedback.
None of the three options would increase treatment capacity, which city officials believe is already sufficient to handle the growth anticipated in the General Plan. Instead, the upgrades are aimed at improving the quality of effluent discharged by the plant and meeting the permit's new limits on biochemical oxygen demand and total suspended solids.
All three options would produce water clean enough to be sold for non-potable (drinking) uses such as landscaping, although the city lacks the underground infrastructure to deliver that water to customers.
If the state approves the city's feasibility study and its preferred option for meeting the new standards, the city will look at how the upgrades would fit with the plant's broader deferred maintenance needs. The upgrades could be finished by fall 2020.
Get local news delivered to your inbox!
Subscribe to our Daily Headlines newsletter.