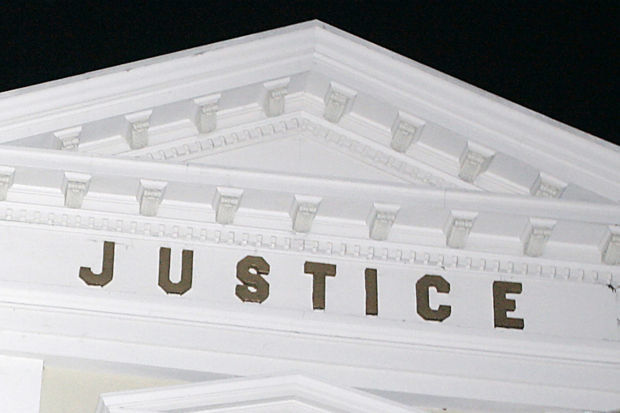 A St. Helena woman and a Kelseyville accountant are facing eight felony counts of embezzlement and grand theft after police say they improperly transferred hundreds of thousands of dollars from a family trust.
Charleen Wignall, 53, allegedly transferred funds from the Scruggs Family Irrevocable Trust, according to charges filed Dec. 5 in Napa Superior Court. The trust was associated with her husband John Scruggs, who died in January 2019.
Wignall married Scruggs, who was 43 years older than her, in 2015. The family trust has been a source of contention between Wignall and Scruggs' daughters and grandchildren from his previous marriage to Marian Scruggs, who died in 2005.
"My client looks forward to proving her innocence through the court process," said Charles Dresow, Wignall's attorney.
In August 2015 Joan Sturges, a certified public accountant serving as trustee, signed a $200,000 check drawn from the trust, according to a police report filed by Officer Melissa Brown of the St. Helena Police Department.
Gene Armstead, who became the court-appointed trustee after Scruggs' death, and his attorney Bruce Miroglio both told police that Sturges told them that Wignall instructed her to write the check.
A total of $55,500 was transferred from the trust to John Scruggs' personal account in October and November of 2015 before being transferred again via check to Camp Indian Meadow, Wignall's business. Those checks were signed "Charleen" and "Ch," according to the police report.
"The money that was transferred out of the family trust was done so in violation of the trust rules," according to the police report.
According to the criminal complaint, Wignall and Sturges also took out a $600,000 loan from the trust.
Armstead and the beneficiaries of the trust obtained a restraining order against Wignall barring her from contacting them or entering the family's St. Helena property.
Wignall was arrested in April after leading police on a high-speed chase from Calistoga to St. Helena. According to court records, she pleaded no contest to charges of vandalism and reckless evading and was later sentenced to 30 days in jail and three years of probation.
Wignall and Sturges are set to be arraigned on Jan. 21. Sturges' attorney could not be reached for comment.