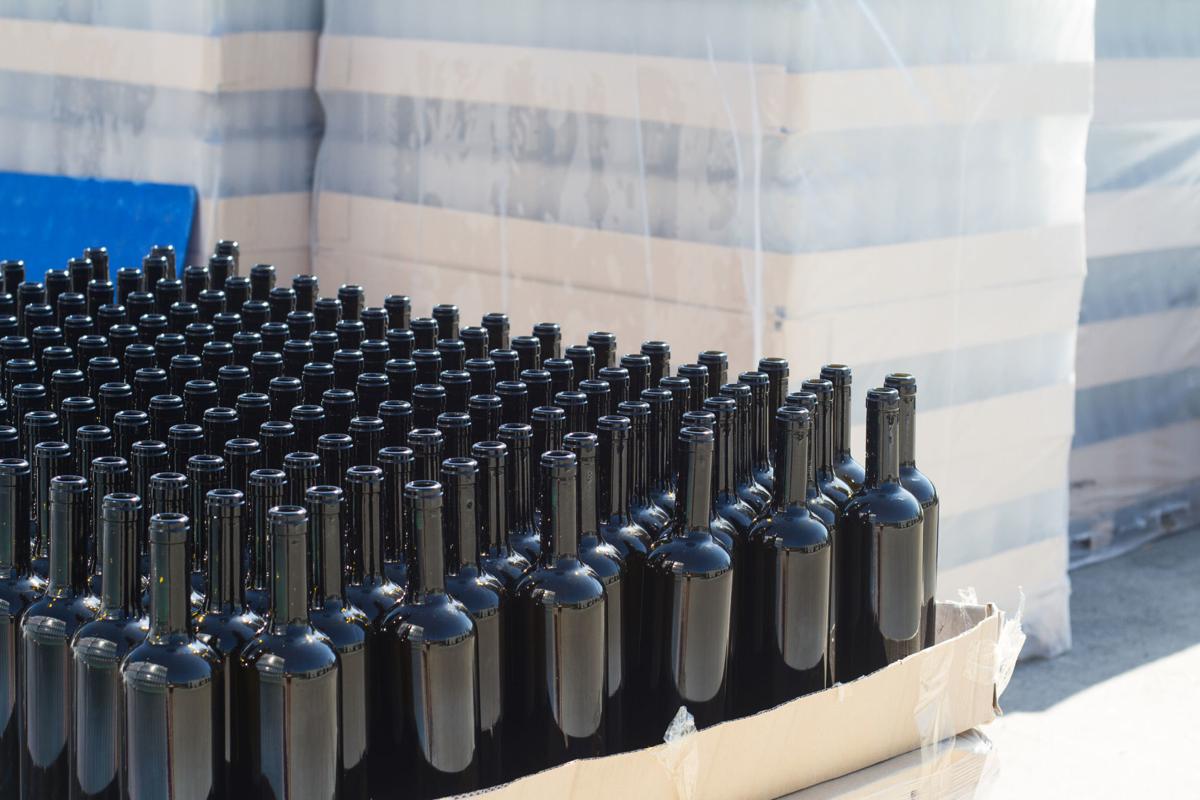 The California Department of Alcoholic Beverage Control wants to make it easier for some bars, wineries, distilleries and breweries to sell alcohol to-go during the coronavirus pandemic, but there are local hurdles.
Businesses that primarily sell alcohol and do not have their own kitchens will now be allowed to sell beverages to-go in sealed containers as long as they partner with a food-providing business and sell alcoholic beverages in conjunction with a meal.
In Napa County, though, the relaxation of regulations only further contributed to confusion around mixed messages from state officials, according to David Morrison, the county's director of Planning, Building and Environmental Services.
State guidance has been "somewhat contradictory," Morrison said Tuesday. While Stage 2 reopening says that wineries, following appropriate precautions, may reopen to serve alcohol with a sit-down meal, the state's COVID-19 website says wineries are not permitted to operate now.
"The state is going two different directions. We are very aware of (the new regulations)," he said. Pouring a glass of wine and pairing it with food essentially amounts to a wine tasting, Morrison explained, still forbidden in Napa County.
Further complicating things are individual winery use permits – the majority of which expressly disallow meal service, and many of which do not allow for any kind of food service on winery premises.
It's a kind of gray area for wineries, C. Mondavi CEO Judd Wallenbrock said. It isn't clear how the use permit for Charles Krug, C. Mondavi's flagship property and the oldest winery in Napa Valley, will play into the relaxation, he added.
"Can we open up our pizza oven and have people sit at the tables outside? We're inclined to think so, and we're prepared to do that, but we're trying not to do anything (out of compliance) or that would make people hesitate," Wallenbrock said. The winery is conscious of how the Napa community might respond to its reopening, he continued, and wants to make sure it's "crossed the i's and dotted the t's."
The relaxations might better aid bars and breweries – businesses whose models are more compatible with food service. Even for Napa County's downtown, standalone tasting rooms, most of which can serve food because they do not require use permits, the new regulations aren't of much help, according to Adam Housley, owner of Housley Winery.
His downtown tasting room has been offering curbside pickup and delivery since mid-March, and though he commended the ABC for its work to help businesses, the most recent round of relaxations from the state "don't make a lot of sense," he said.
"For us, it's like – our customers can already take bottles of wine to go, so how is this different?" Housley said. "I can serve one glass to go if I have food inside? In some ways, that opens up more opportunity for contamination, especially if you don't normally serve food."
He's been frustrated by the state's reopening phases, which included restaurants – but not tasting rooms – as part of Stage 2. There's been ample time for tasting rooms to prepare as restaurants have, Housley said.
ABC Director Jacob Appelsmith acknowledged that businesses have suffered during shutdowns.
"We have heard directly from these businesses that the notices of regulatory relief can give them a boost and help bring more people back to work," he said in a statement on Friday.
The ABC has also allowed alcohol-selling businesses to expand their footprints to areas like parking lots and sidewalks to promote physical distancing, offer free delivery and complete transactions for alcohol via walk-up windows and slide-out trays.
Housley, for his part, said he'd been in communications with the ABC and with Napa's Chamber of Commerce as well as local law enforcement to discuss the idea of loosening open container laws in downtown Napa during the day from Thursday through Sunday.
The city of Sonoma makes a similar allowance on its downtown square, he said, and doing the same in Napa could help to ensure patrons can adequately distance from one another.
"This could be the busiest summer ever for Napa, and I want people to be safe," Housley said, nodding to the tourism that could spill into the county from other parts of the Bay Area as reopening progresses. Consumers could get "a taste" of wine from a tasting room – two ounces or less, Housley added – and then window shop until it's time to return to their tasting.