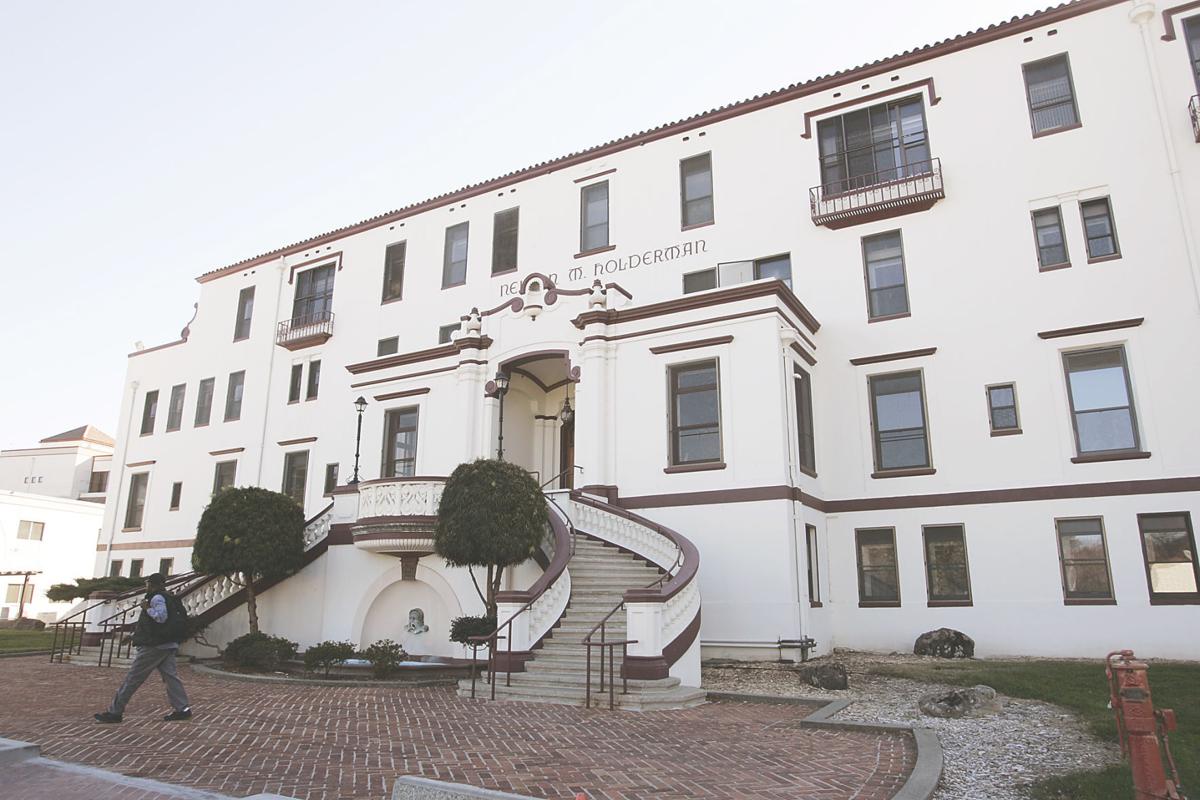 County and state officials are continuing to investigate a pair of COVID-19 outbreaks among staff and residents at the Yountville Veterans Home and Napa State Hospital.
The Veterans Home and Napa State had reported 29 cases and 20 cases, respectively, at the end of March, county Public Health Officer Dr. Karen Relucio said in an interview Tuesday. Those numbers may change as more information is made available, she said.
Support local news coverage and the people who report it by subscribing to the Napa Valley Register.
Following news of the outbreak, the county sought to have positive individuals retested, Relucio said: some were tested directly by the county itself, and some utilized their own care providers.
Of the 29 individuals who tested positive at the Veterans Home, 25 tested negative after retesting; all of the 20 individuals who had tested positive at Napa State came back negative.
But the California Department of Public Health's (CDPH) testing facilities "detect virus at a lower level," according to Relucio. The discrepancy, then, may be that the residents and staff have very low levels of virus in their systems – lower than other testing facilities, potentially including those used by the county, can detect.
Low levels of viral "shed" is sometimes associated with variant viral strains of COVID-19 in vaccinated persons, Relucio said. At this point, the state is "concerned" about that possibility, she added.
"If they do come back as positive for variants, we'll know there are variants in our county," she said, adding that if a variant strain is found, officials will seek to confirm whether or not they are "variables of concern."
Variants of concern are those that prove more transmissible, more severe in their prognosis or those that interfere with test results, according to the Centers for Disease Control and Prevention. Vaccinations may also offer less protection against some variants of concern, according to the CDC's website.
Congregate facilities have proved a pain point for Napa County's attempt to contain the spread of the coronavirus through the course of the pandemic. But these two outbreaks are unusual, Relucio told the County Board of Supervisors March 30, because all of the infected residents in question had already been fully vaccinated. To have such a substantive outbreak among vaccinated individuals – a phenomenon called "breakthrough" cases – is unusual, she told the Board.
The cases were discovered during regular surveillance testing that both the Veterans Home and Napa State are continuing to conduct on their already-vaccinated residents, according to County Public Information Officer Janet Upton, who said the county was "not letting our guard down."
In response to request for comment, a spokesperson for Napa State Hospital said in a written statement that as of April 5 the facility had 17 staff and fewer than 11 patients who had test positive for COVID-19 in the past two weeks. (State reporting guidelines do not require facilities to report the exact number if it is less than 10.)
"The Department of State Hospitals is working closely with the California Department of Public Health and the Napa County Public Health Department to further investigate these cases," the statement continued.
Lindsey Sin, a spokesperson for the California Department of Veterans Affairs (Cal Vet), said via email Wednesday night the Veterans Home could not specify "the final outcome of each individual or sample that was retested" for privacy reasons. Testing at Yountville is done weekly for both staff and residents, including those who have received vaccines, she wrote. 
Just a single individual between the two outbreaks was symptomatic, Relucio said, noting that person was an unvaccinated staffer at the Veterans Home. Around 25% of staffers at the Veterans Home and 35% of Napa State employees have chosen to remain unvaccinated, Relucio said.
CDPH is retesting the original specimen given by residents and staff who tested positive to determine whether the positive results may be the product of a variant strain, according to Relucio.
"They have been doing whole genome sequencing for all of those specimens, and we're awaiting the final results," Relucio said, noting that the county was expecting them soon. Whole genome sequencing is the "gold standard" of coronavirus testing, Relucio added, results sometimes take as long as a month to get back. Napa County's samples have been expedited because the outbreaks could change how the county ranks in the state's reopening blueprint.
She noted that all cases among vaccinated individuals had been asymptomatic.
"It's possible the vaccine has provided protection, and … it might have had an impact on transmission, as well," Relucio said. "(That is) to be seen."
Residents at Napa State were given either the Pfizer or Moderna vaccines, Relucio said. Early results from trials have shown those two vaccines are effective against an apparent majority of the known variants of concern, including one that originally appeared in South Africa and another that was discovered in the United Kingdom.
Experts suspect another variant of concern, first detected in California, as having fueled the state's intense winter surge, though experts have said vaccines will likely still remain effective against it.
Relucio could not confirm which vaccine Veterans Home residents had received.
One resident of the Veterans Home, who asked that his name not be used to protect his privacy, said residents had been notified by mail that "after retesting the original samples … the results were determined to be negative." It went on to say the Veterans Home was subsequently tracking zero cases among its residents.
News of the outbreak was "very disturbing," the resident said, given that all residents are fully vaccinated.
Napa County continues to await the results from the state's laboratory, Relucio said. Whether or not the retested specimen come back positive or negative could impact the county's recent progression into the orange tier, according to Relucio, who warned that higher positivity rates could send the county back into the red tier as soon as April 14.
Watch Now: How Napa Valley Unified schools are approaching a safe reopening
Everything you need to know about the COVID-19 vaccination
Most-read police briefs on NapaValleyRegister.com
Here is a roundup of other police and fire reports in Napa County.