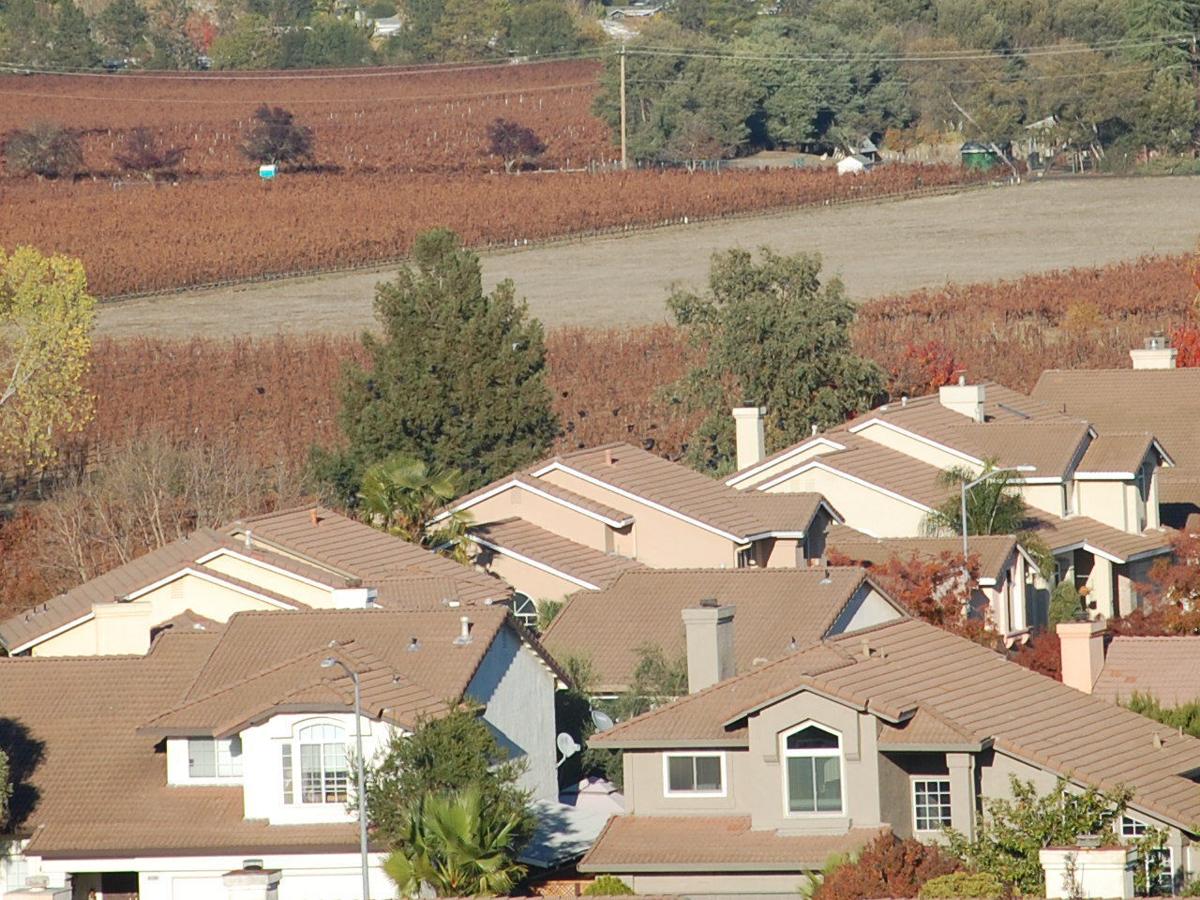 Napa County's sticker shock over the number of state-mandated homes it might have to plan for in coming years is growing.
The county told the Association of Bay Area Governments (ABAG) that the home allocation formula for the nine Bay Area counties disproportionally affects rural, agricultural areas. But the latest, the proposed number for the unincorporated county went up instead of down.
"It was a big surprise to us," county Supervisor Diane Dillon said.
Support local news coverage and the people who report it by subscribing to the Napa Valley Register.
Napa County as a whole saw the number of homes it must plan for from 2023 to 2031 rise from 3,816 to 3,843. But the boost from the initial numbers announced last fall isn't evenly spread across the unincorporated county and its cities.
Unincorporated Napa County saw its proposed allocation rise from 792 to 1,013, a 28% increase. St. Helena saw its allocation rise from 171 to 254, a 49% increase. Other cities saw allocations fall slightly or remain the same.
The bottom line — Napa County and it cities, despite voter-approved growth measures to protect farmland and open space, must find room to build more housing units than already exist in Calistoga. Many must be for low and moderate incomes.
Napa County has agreements with the city of Napa and other cities to send much of the unincorporated county's allocation to those cities. That will cut the number of new homes assigned to rural areas from over 1,000 to less than 200, though the county has yet to determine how many.
Still, Dillon said finding places in the unincorporated area for affordable housing will be challenging, given the lack of sewers, mass transit and other services. She didn't see such remote, rural communities as Berryessa Estates and Berryessa Highlands as making sense.
Meanwhile, the question arises whether the cities can find room for their housing allocations without having to annex farmland. For example, the city of Napa is assigned 1,939 homes and must take 80% of the unincorporated county's total, pushing the proposed number to about 2,700.
"From what I've seen, I think this (housing) cycle, we'll figure it out," county Supervisor Ryan Gregory said.
But he sees possible controversies arising from the effort. People in some neighborhoods might object to seeing multi-family housing two to three stories tall being built.
"I think all the jurisdictions are ready to support each other making these tough decisions," Gregory said.
Napa Mayor Scott Sedgley said he thinks the city can meet its coming housing allocation without annexing land, though that won't be easy.
"I think with higher densities and heights of building, we could do it," he said. "But the pushback from existing neighborhoods, that's always the challenge …that's the biggest challenge, having the community accept the fact we're obligated to provide that housing."
California mandated the Bay Area plan for 441,000 new homes over eight years — more homes than exist in San Francisco — and ABAG must divvy them up among 110 cities and counties. The agency recently boosted Napa County's numbers because the latest allocation formula added an equity adjustment.
Under the equity adjustment, jurisdictions deemed to have racial and economic exclusion compared to the Bay Area as a whole saw their low-income housing numbers boosted. Unincorporated Napa County and St. Helena fell into that category.
Napa County Supervisor Belia Ramos as a member of the ABAG Executive Board favored the equity adjustment, as did most members of that body.
"The equity adjustment is recognition that economic and racial exclusions in housing have occurred in some jurisdictions located throughout the Bay Area," Ramos said on Tuesday.
Her concern is that the allocation formula places affordable housing in areas without looking at such important needs as municipal services, jobs, safety, agriculture and the environment. She will work on policy changes to address this issue, she said.
The ABAG Executive Board of Directors approved the latest housing allocation formula with the equity adjustment on Jan. 21. The members gave a variety of opinions.
San Ramon Mayor Dave Hudson said the Bay Area for three decades has failed to build enough houses. He sees dire consequences if that trend continues.
"Nobody will be able to afford rents, much less buy a house, if we don't start matching housing to jobs," Hudson said.
Richmond Mayor Tom Butt questioned whether all the housing allocation planning will have much effect on where housing gets built. That will be a market decision, he said.
In addition, affordable housing requires subsidies and subsidies are limited. The allocations are just "playing with numbers," he said.
"At the end of the day, I don't think it means squat … it's an exercise in futility," he said.
ABAG will send the proposed allocations for the region to the state for comment. It will then take another vote in spring and give jurisdictions the final allocations late this year.
WATCH NOW: THE WOMAN BEHIND GPS
Catch up on Napa County's top sports stories
SEE PHOTOS OF EXPENSIVE NAPA HOMES