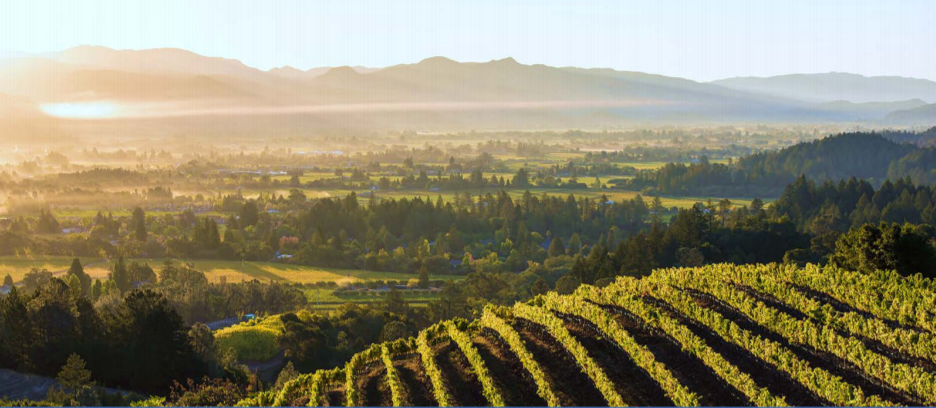 California has told Napa County to form a local groundwater agency to ensure the underground reservoir that nurtures world-famous wine country is being kept in good shape.
But the state Department of Water Resources earlier this month reaffirmed a tentative verdict announced in July by rejecting a county appeal.
"The findings of this assessment are not an indication that the Napa Valley subbasin is being managed unsustainably," a Department of Water Resources report said.
Rather, the state said Napa County didn't meet "high bar" requirements that relatively few communities could meet. As a result, it wants the county to form a groundwater sustainability agency to create a Napa Valley subbasin groundwater sustainability plan.
A groundwater sustainability agency could be the county or a combination of local agencies. It would have the power to conduct investigations, measure and limit groundwater pumping, impose fees on property owners for groundwater management and enforce the groundwater management plan that it creates.
"County staff strongly disagrees with DWR's decision ... we feel the Napa Valley subbasin has been for many decades and will continue to be managed sustainably," county Natural Resources Conservation Manager Patrick Lowe said.
Wells provide water for vineyards, wineries, businesses and homes in unincorporated Napa County. The county argued it doesn't need to set up a groundwater agency because it is already doing a good job managing groundwater.
"There's a cost to set up an agency and run an agency like that, when in our view it's unnecessary," county Board of Supervisors Chair Ryan Gregory said.
Napa County has the option of filing a legal challenge to the Department of Water Resources decision, he said.
Some welcomed the state's decision. Local environmentalist Chris Malan has long insisted that forming a groundwater agency with public participation is the best course.
"What this means is Napa County is going to have to sustainably manage groundwater," she said on Tuesday.
In the past, she has called on the county to make certain well pumping doesn't do such things as hurt fish habitat by dewatering streams.
The Napa Valley subbasin stretches from Calistoga to south of the city of Napa. County reports concluded the subbasin has been operated within its sustainable yield for 28 years, with the rainfall seeping into the ground balancing the water pumped out.
The Department of Water Resources said to avoid forming a groundwater agency, Napa County had to show its Napa Valley subbasin for at least 10 years avoided having six "undesirable results." Those are chronic groundwater lowering, groundwater storage reduction, seawater intrusion, degraded water quality, land subsidence and depletion of related surface waters.
But the county didn't establish thresholds or define conditions, a Department of Water Resources report said.
"The department cannot evaluate an alternative that claims to have operated a basin without incurring undesirable results over a period of at least 10 years based on speculation," the report said.
Gregory said the state passed groundwater regulations in 2014. County data prior to that time doesn't fit the boxes that the state wants.
Napa County in its unsuccessful appeal said that the Department of Water Resources misinterpreted what the state Legislature requires for an alternative to creating a groundwater agency. The law requires showing a basin operated within its sustainable yield for at least 10 years, not that it was managed in certain ways.
The Napa Valley subbasin from 1988 through 2018 had a cumulative annual storage change of positive 4,388 acre feet, reflecting a "basin in balance," according to a report by county consultant Luhdorff & Scalmanini.
Get local news delivered to your inbox!
Subscribe to our Daily Headlines newsletter.