Already some of Napa's most vulnerable, domestic violence survivors are faced with an especially precarious situation as they're forced to stay at home, the very place where their abusers may reside.
Like the pandemic itself, the number of domestic violence-related cases is mounting across the world, according to the United Nations Secretary General. Whereas the coronavirus can be fought with social distance, domestic violence thrives in isolation, the exact environment created by stay-at-home orders.
NEWS, a local non-profit that serves survivors of domestic violence and sexual abuse, protects and provide services to this population. It ordinarily operates a 24-hour crisis hotline, runs a shelter for those escaping abusive situations, and assists clients with a myriad of services including protective court orders and legal advocacy, job training, financial assistance and access to physical and mental health treatment.
Executive Director Tracy Lamb said her team is "very concerned" about their clients.
"We have a lot of fear that people are really feeling trapped in those dangerous situations," she said.
Situations can go from bad to worse when faced with the added stresses of financial strain, childcare concerns, lack of access to traditional mental health services and isolation from a person's typical support system, Lamb cautioned.
"When people don't know how to manage stress in those situations, we feel like it's a really volatile situation for families, often women and children, who are experiencing abuse," she said.
Schools, workplaces and other community spaces often function as a safe haven for individuals who fear for their well-being at the home, but are struggling to figure out an exit plan, according to Lamb. It's there that they often have the freedom and the confidence to reach out as well as have access to people like NEWS advocates there to help.
For example, April is Sexual Assault Awareness Month (SAAM). The organization had planned a series of activities at local schools, including Napa Valley College, to bring awareness of sexual assault to Napa's younger populations and to provide skills and resources for how to identify it and what to do should someone encounter it.
However, this programming was cancelled when campuses turned to remote learning, and the team decided to forego attempting virtual activities based on instructor feedback, according to Heather Bailie, the sexual assault department program manager at NEWS.
"I wish I had more to report, but COVID-19 is really impacting our ability to push forward prevention for SAAM and our team's focus is on remotely helping people in crisis who contact our department," she wrote in an email.
NEWS continues to operate its administrative line, meant for less urgent questions, and its 24-hour crisis line, intended for people who need more immediate help of any kind. According to Lamb, they're fielding about 20 calls to the office every day and employees co-located at the police department report numbers roughly on par with what was seen before coronavirus.
However, they've seen a decrease in calls to the crisis hotline, which she finds worrisome.
"The fear now is that maybe people are living with this situation but they're feeling like they can't safely reach out for help," Lamb said. "How do you make a private phone call to a crisis center in this environment?"
Calls that do come have focused a great deal on the anxiety associated with unstable financial futures, said Shea Hunter, who oversees the help line. It's not uncommon for survivors to stay in an abusive partnership or to return to one when they're no longer able to support themselves and their children.
"Most of our callers are experiencing heightened PTSD and are being reminded of other vulnerable and frightening times in their lives," Hunter said. "The calls are quite emotional, understandably."
She reported a 200% jump in the last three weeks regarding emergency rental assistance, which typically comes from people who are either trying to get out of an abusive relationship but can't afford rent on their own or who have recently exited such a relationship and are still establishing financial security. "We project a 400% increase by mid-April, with no decrease anticipated for June, July or August."
Due to concerns about congregate living situations, NEWS made the decision to evacuate its shelter temporarily and remove all staff from the premise. But maintaining safe, secure and, now, isolated housing remained a priority, and NEWS was greeted with offers from hotels (the names of which will be kept anonymous for client safety) to provide rooms for former shelter residents.
Staff has identified enterprising ways to try to provide the same services they can during ordinary times. They continue to reach out to clients on a daily basis, offer video support at hospitals for anyone who experiences sexual assault and asks for acute counseling, and arrange for regular delivery of food cards and essential items so people can get what they need.
Lamb says the on-the-ground mobile advocacy work that's currently not possible is perhaps the organization's greatest deficit now. Ordinarily, advocates directly connect clients with services by providing transportation, translation and other in-person support that's tremendously difficult to replicate over the phone, she said.
And then there's the lack of human contact.
"NEWS advocates are human beings trying to do humanitarian work as compassionately as possible, which often involves the quietest gestures rather than words," Hunter said. "Sadly, I don't feel it's possible to serve our clients in the same way we did before shelter in place for one simple reason: human touch."
Hunter worries about the long-term impact the current crisis will have on all domestic violence survivors, highlighting how fragile the early stages of escape and recovery are for most people.
"Many NEWS families have just recently found stability in their lives. They have overcome horrific situations and made immeasurable sacrifices to find safety and peace," she said. "My greatest fear is these same families may lose everything they've achieved, especially the right to live independently without fear."
Editor's note: Because of the health implications of the COVID-19 virus, this article is being made available free to all online readers. If you'd like to join us in supporting the mission of local journalism, please visit napavalleyregister.com/members/join/.
Zuzu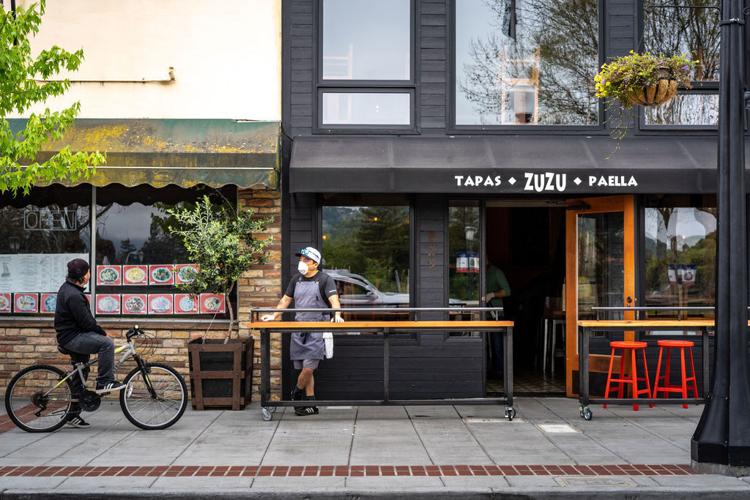 Lovina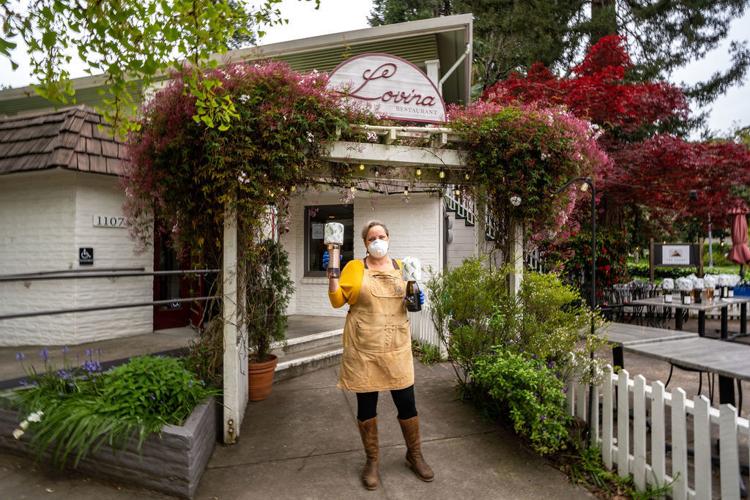 Calistoga Playground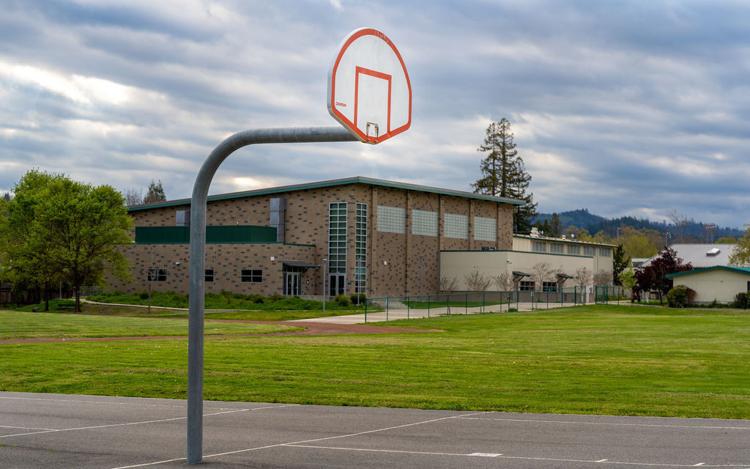 Hydro Grill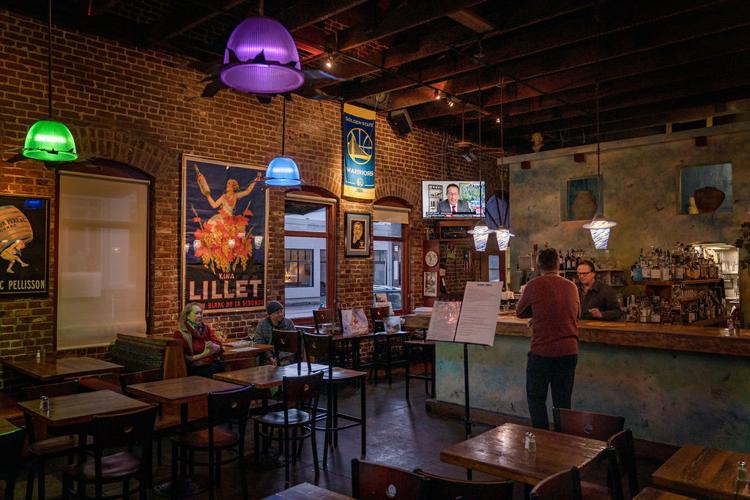 Johnnys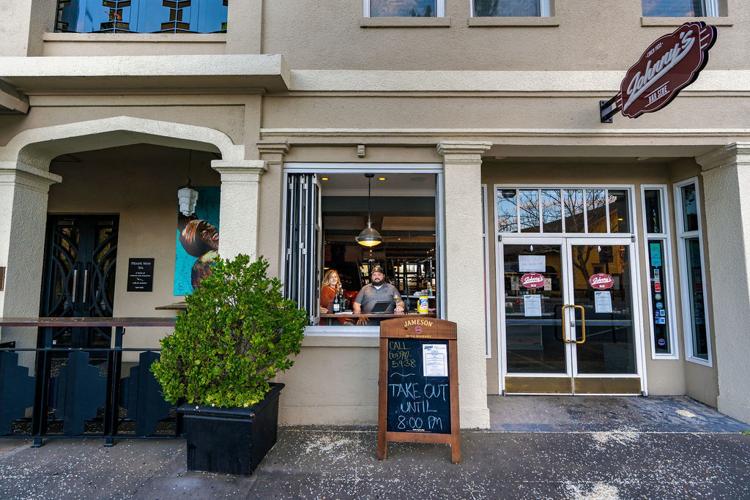 Puerto Valarta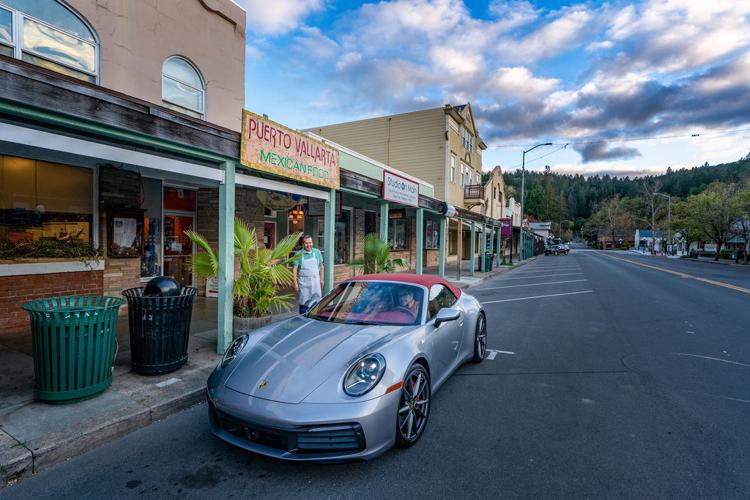 Calistoga Thai Kitchen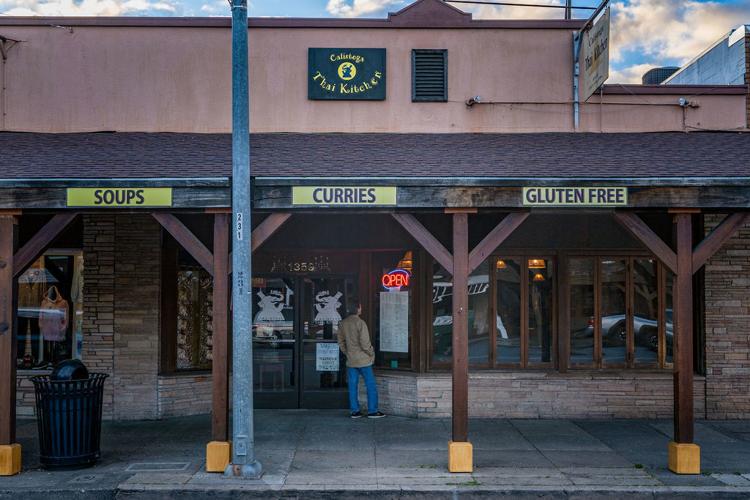 Theorem Vineyard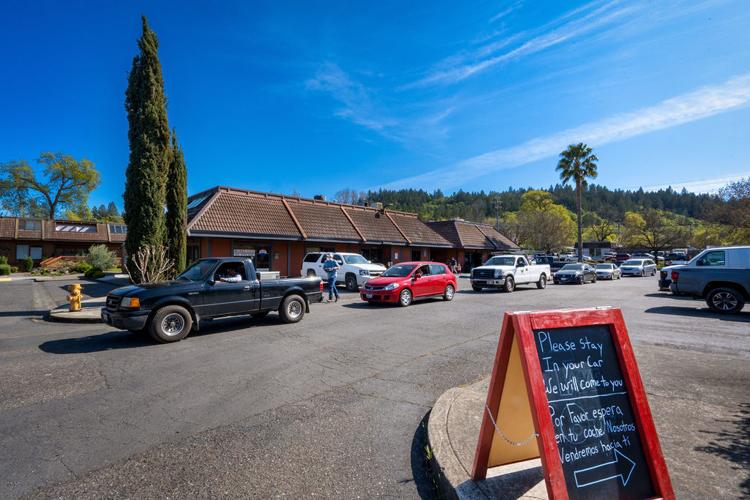 Evangeline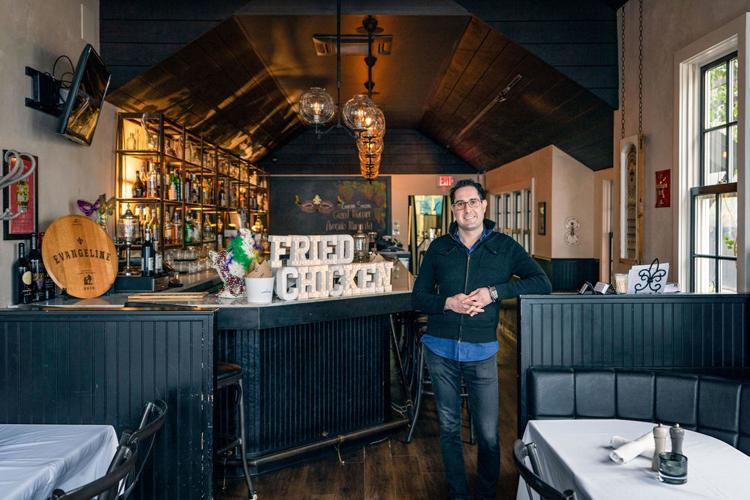 Napa Whole Foods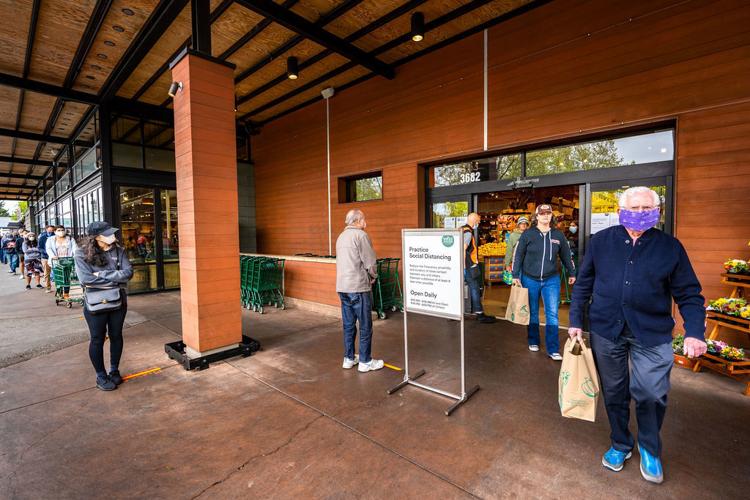 St. Helena Gott's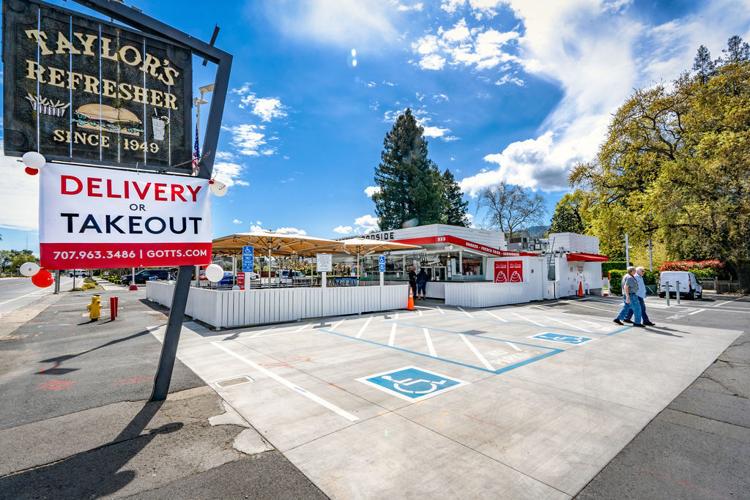 Press in St. Helena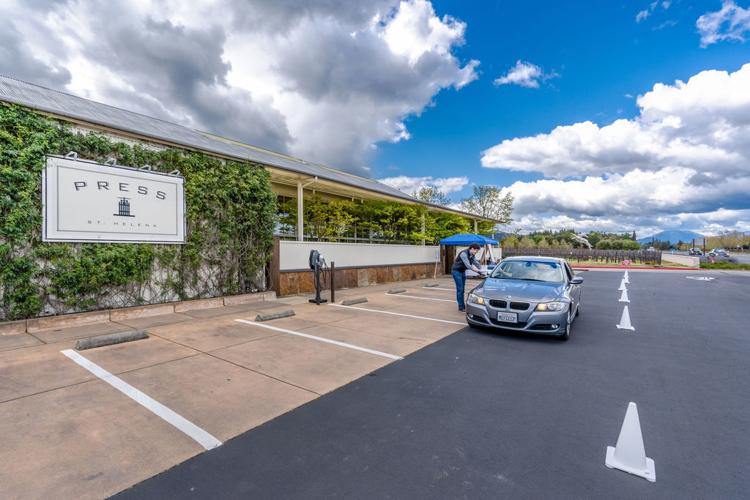 Tra Vigne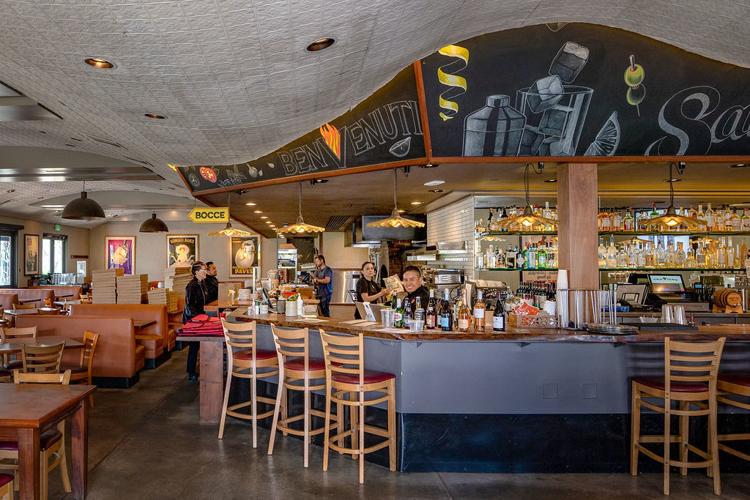 Napa Whole Foods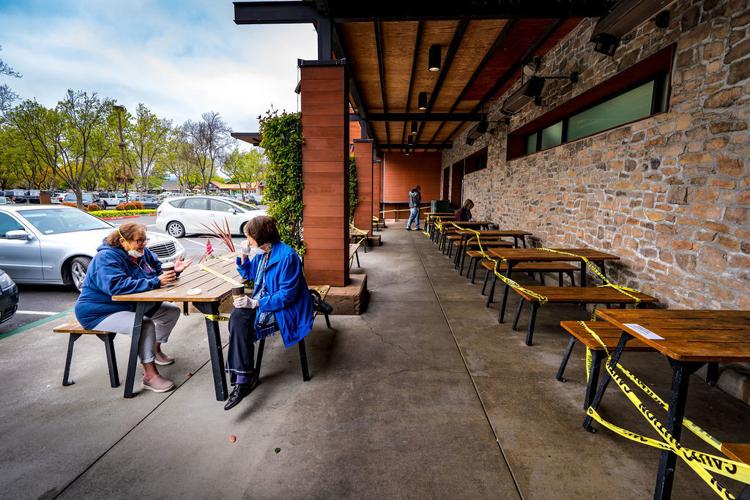 An empty street in Calistoga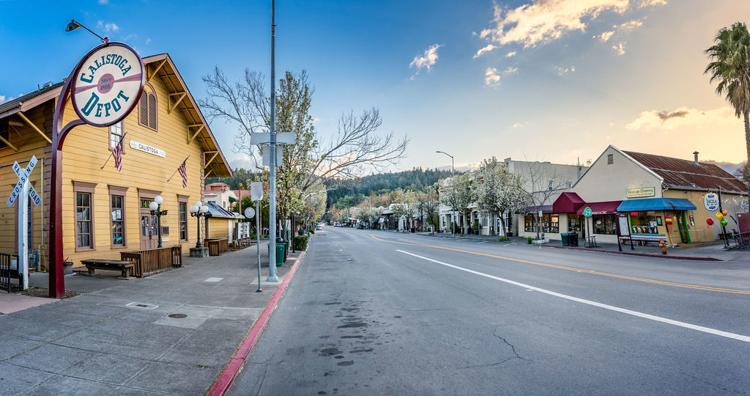 An empty Calistoga street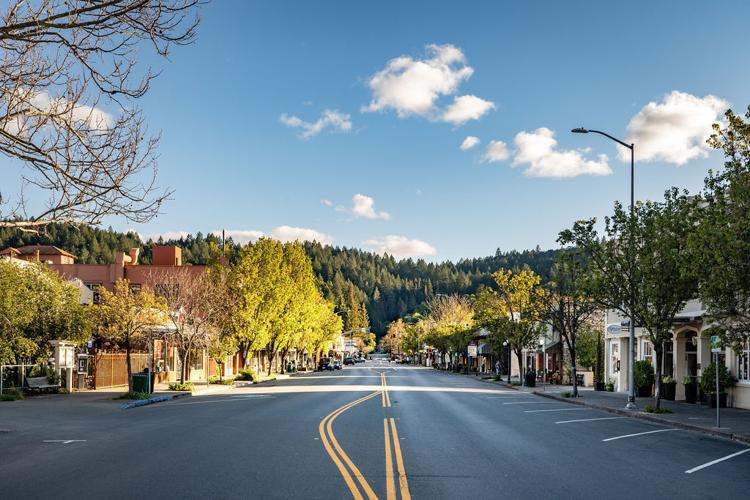 Ace Hardware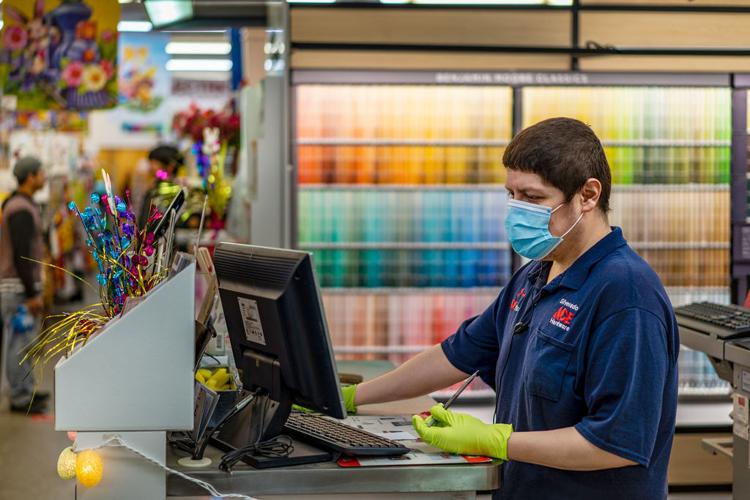 Ace Hardware in Calistoga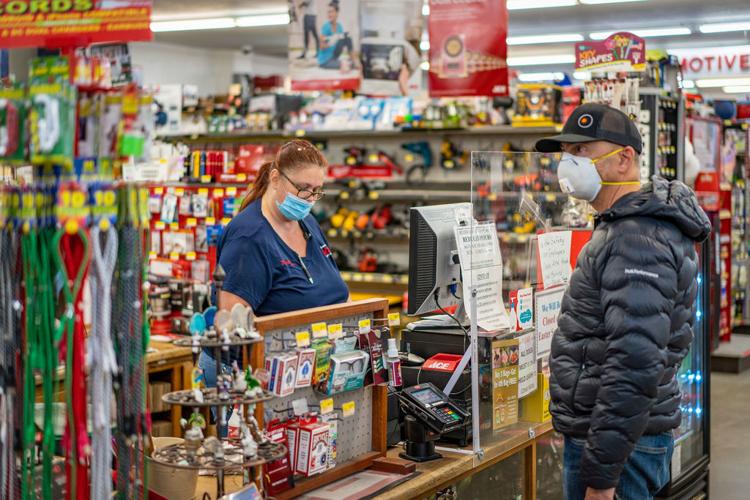 Calistoga CalMart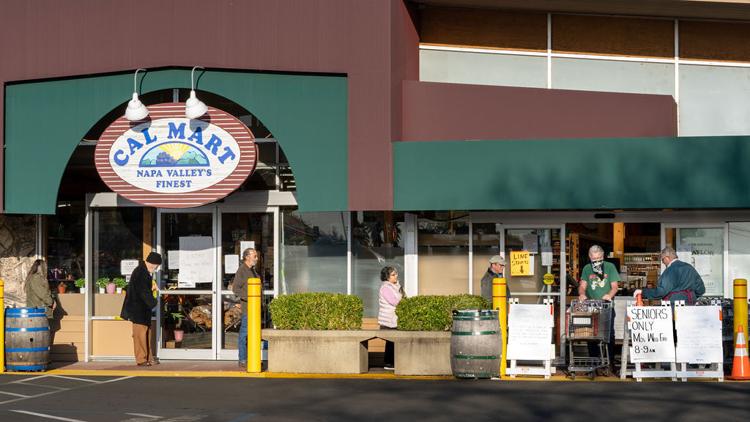 Calistoga Farmers Market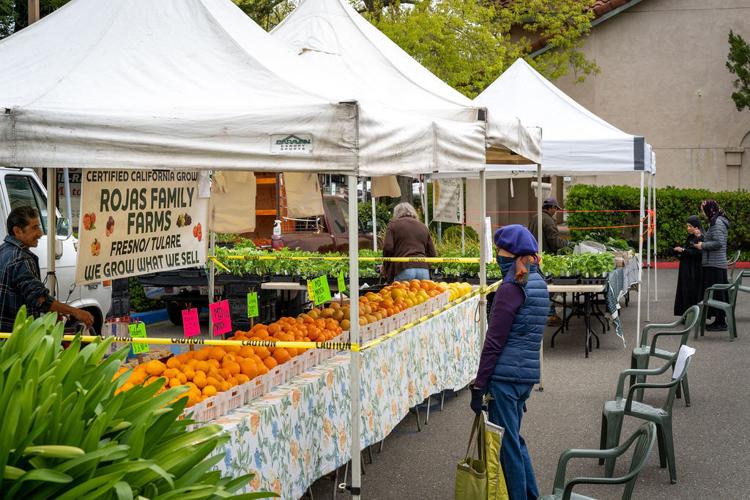 Calistoga Farmers Market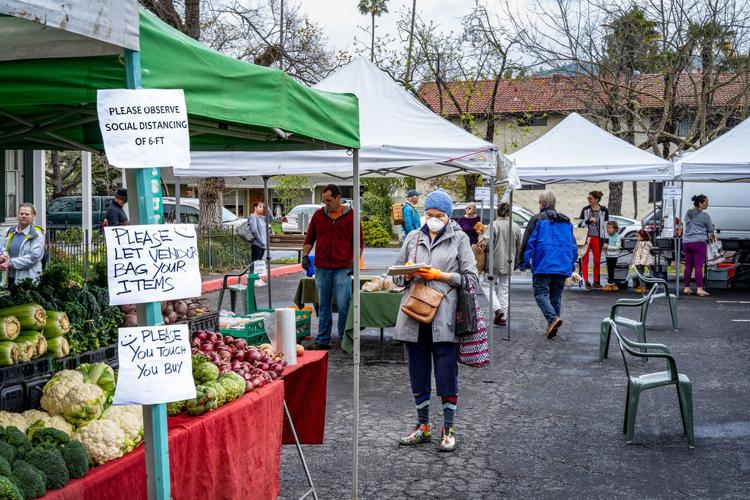 Calistoga Farmers Market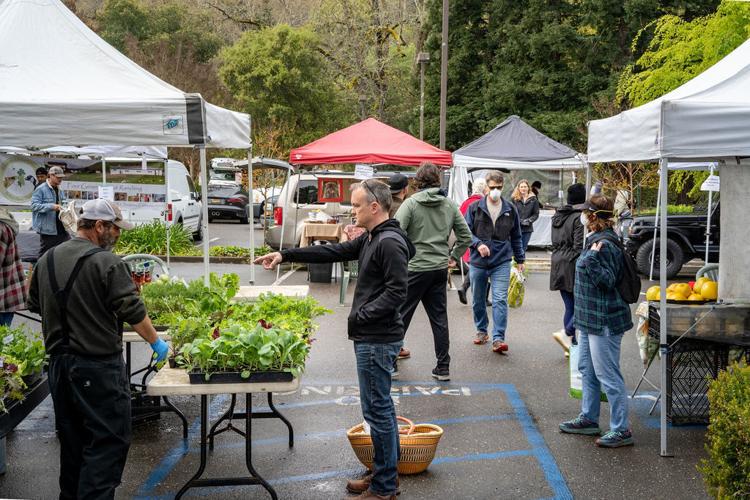 Calistoga Farmers Market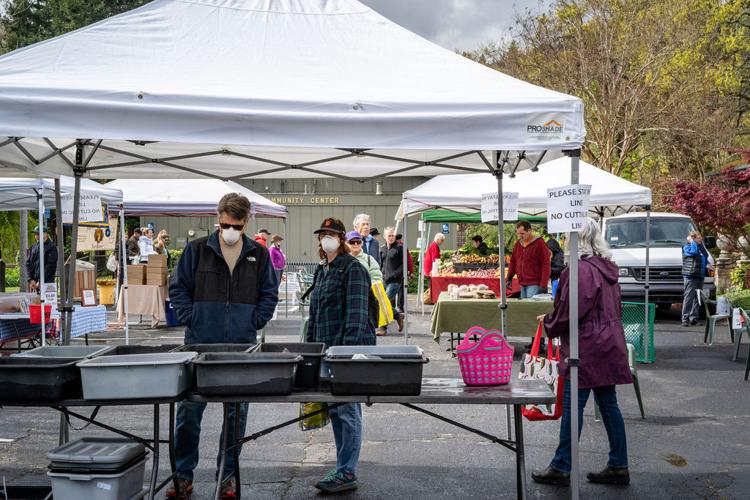 Calistoga Farmers Market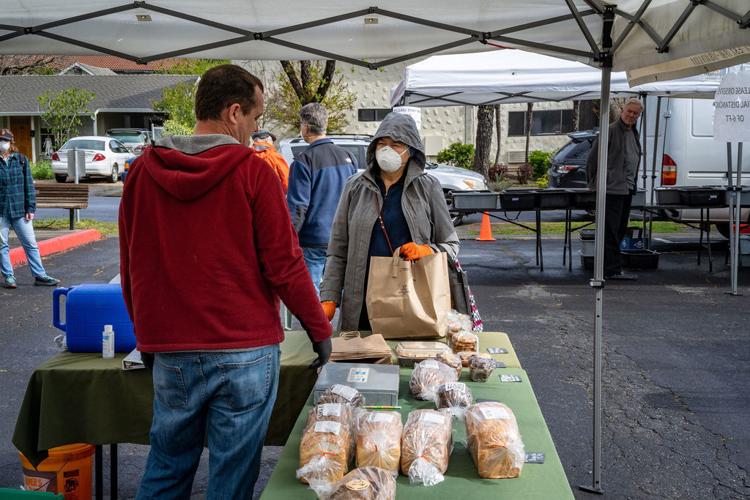 Calistoga Farmers Market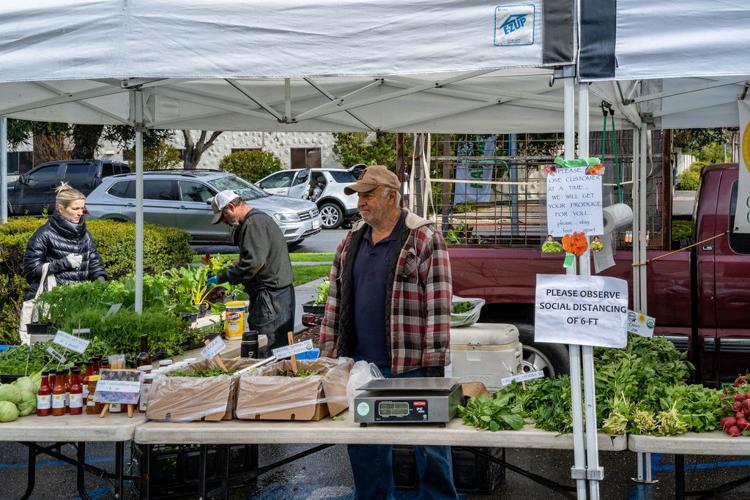 Calistoga Farmers Market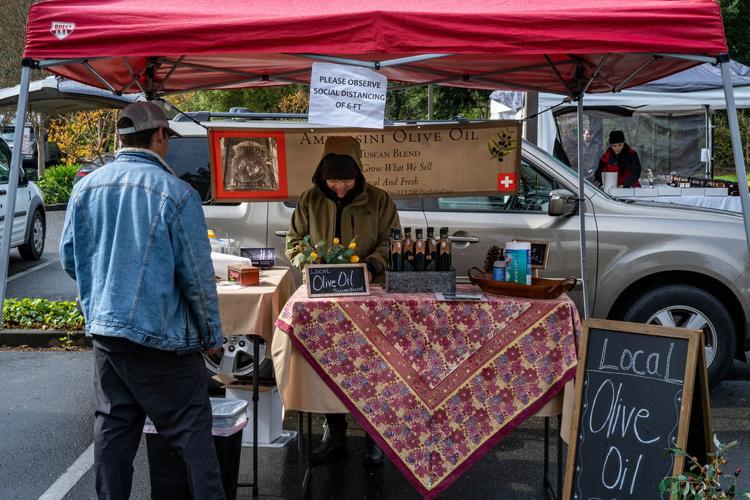 Calistoga Farmers Market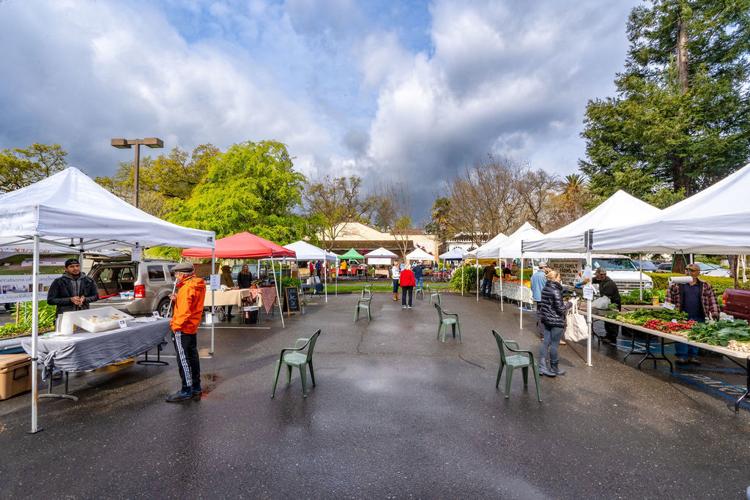 Easter Bunny tours Napa neighborhoods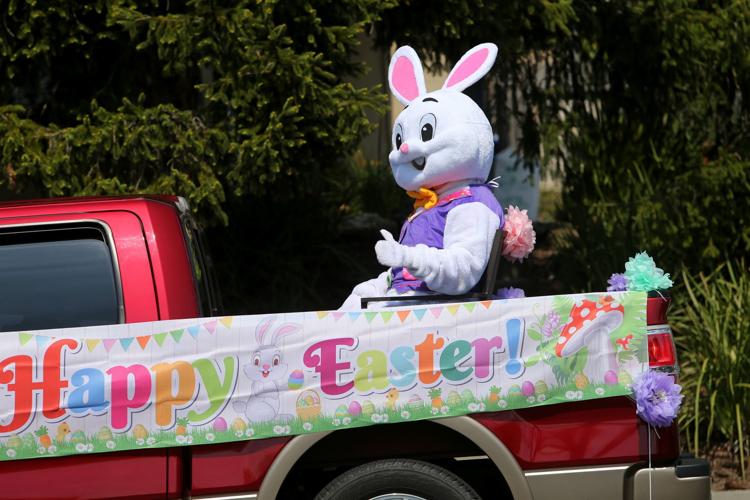 Whole Foods line, April 11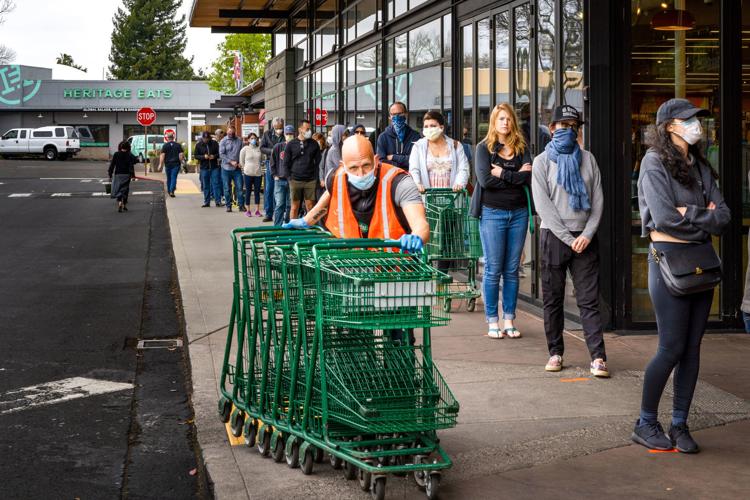 Grab-and-go school lunches in Napa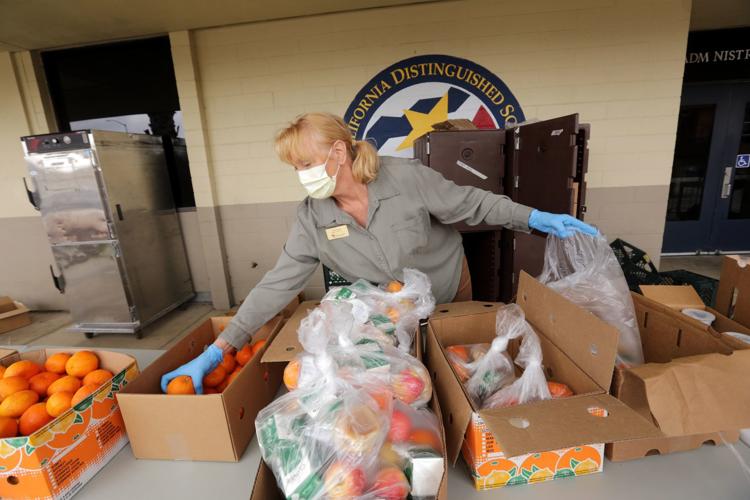 Grab-and-go school lunches in Napa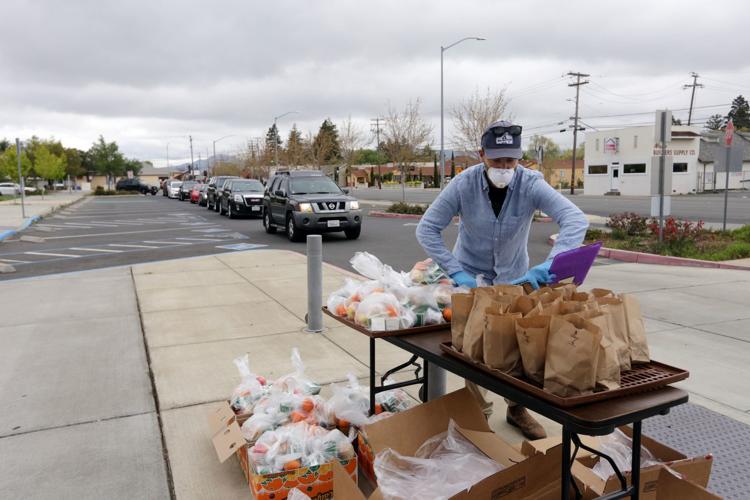 Grab-and-go school lunches in Napa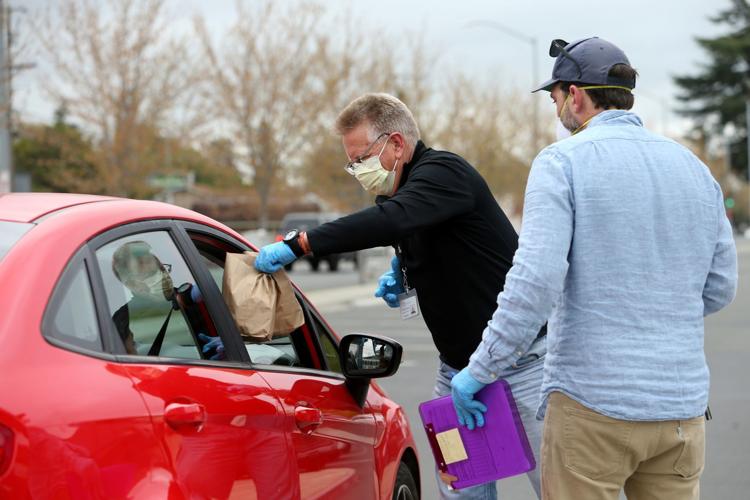 Grab-and-go school lunches in Napa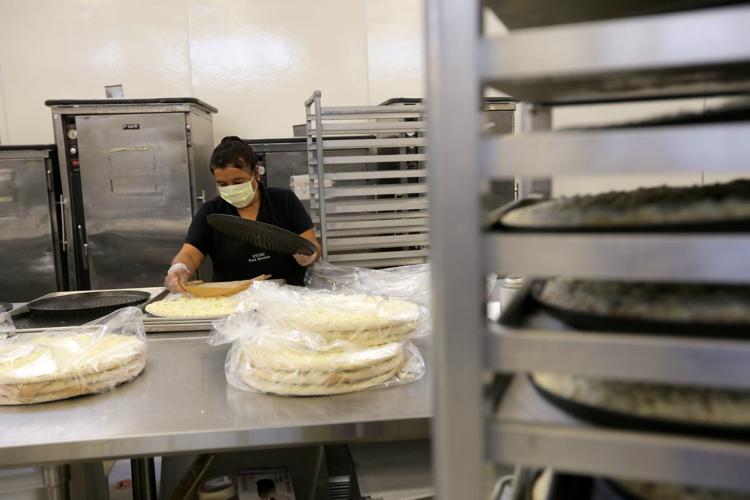 Grab-and-go school lunches in Napa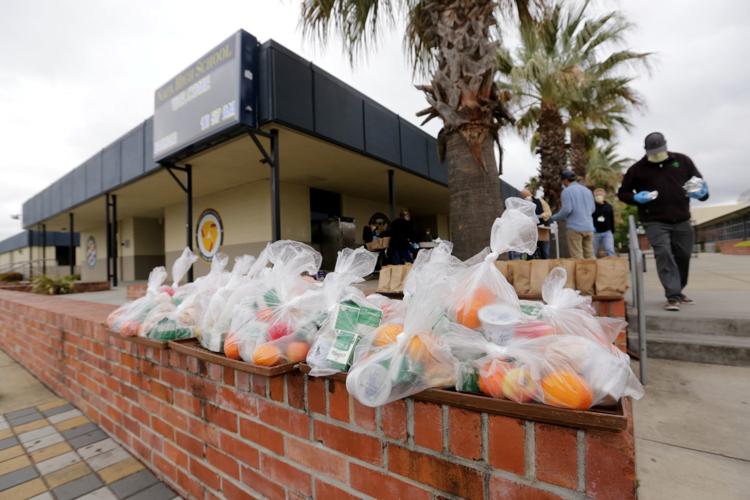 Sign of the times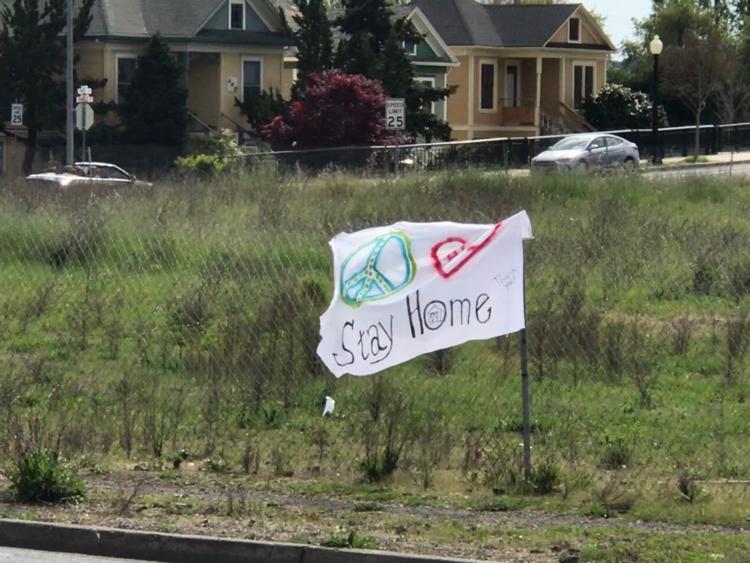 Sign of the times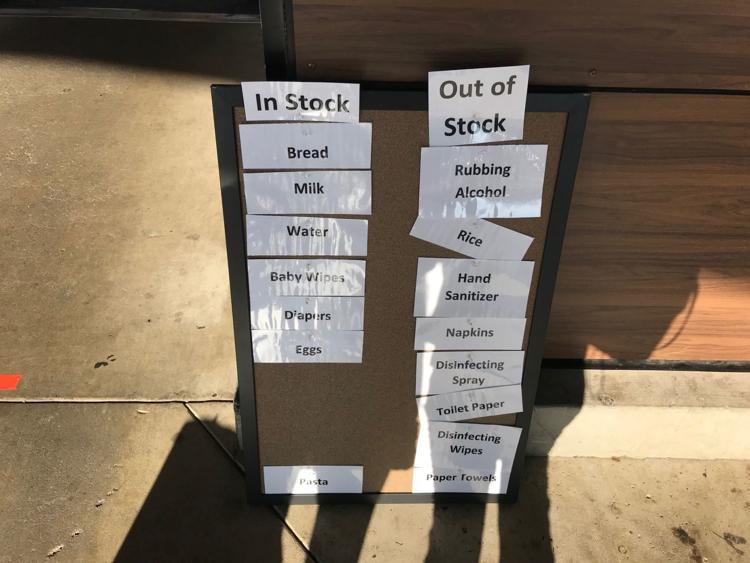 Napa's drive up clinic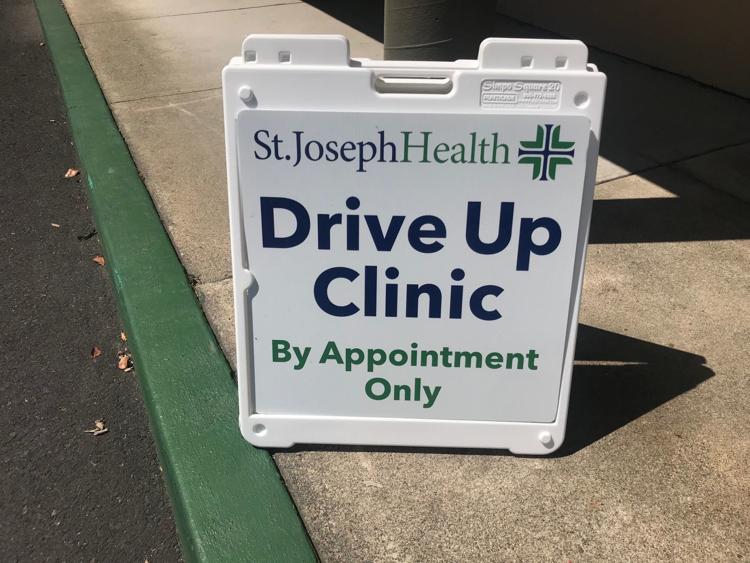 Taking a sample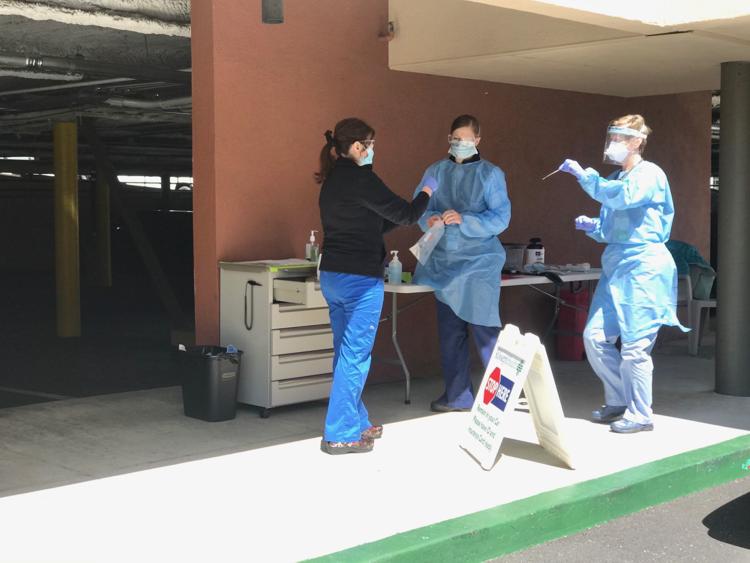 Nicole Landis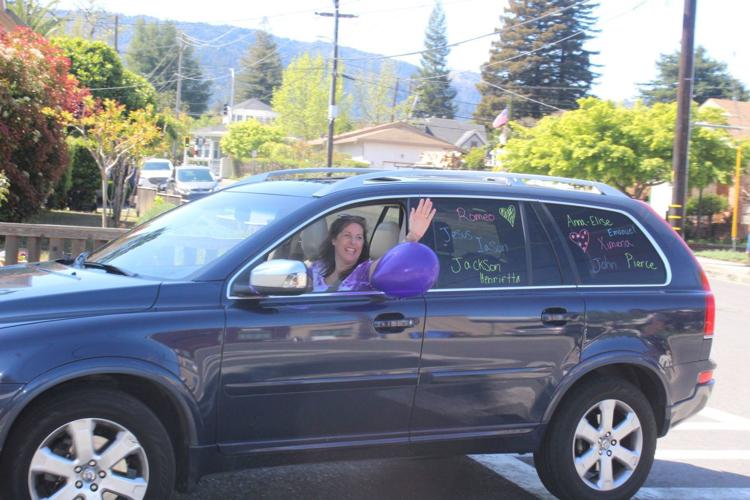 Napa Premium Outlets during the coronavirus epidemic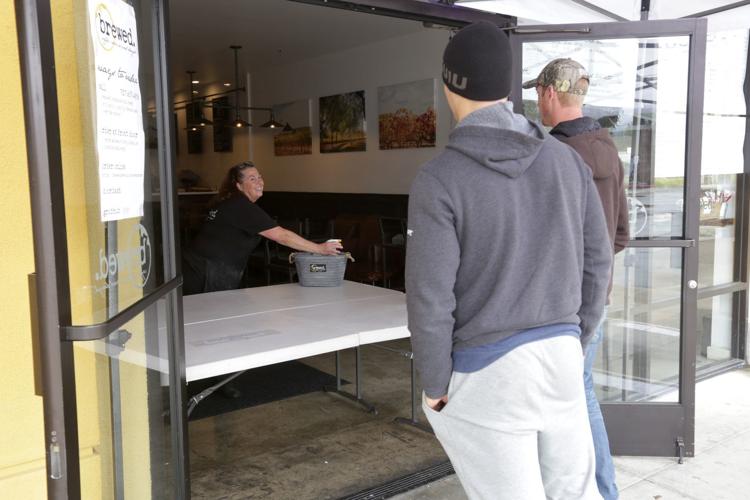 Making face shields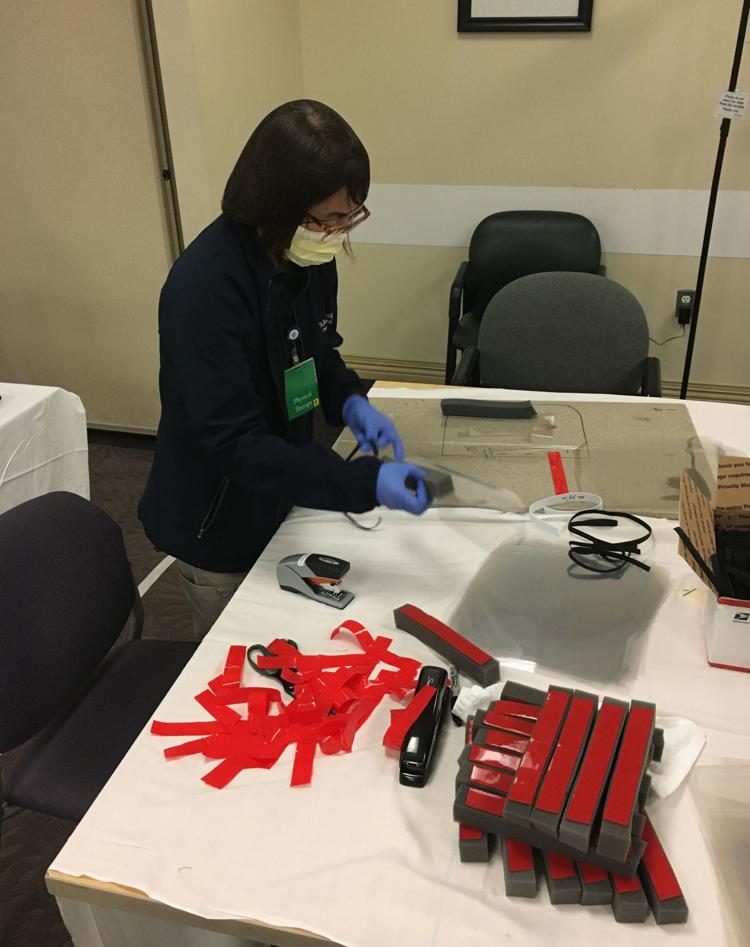 Face shields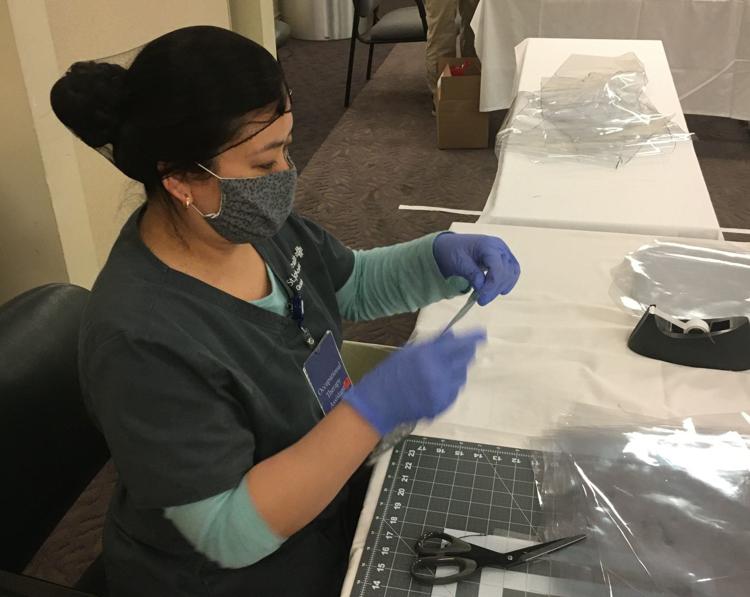 Free Meal Friday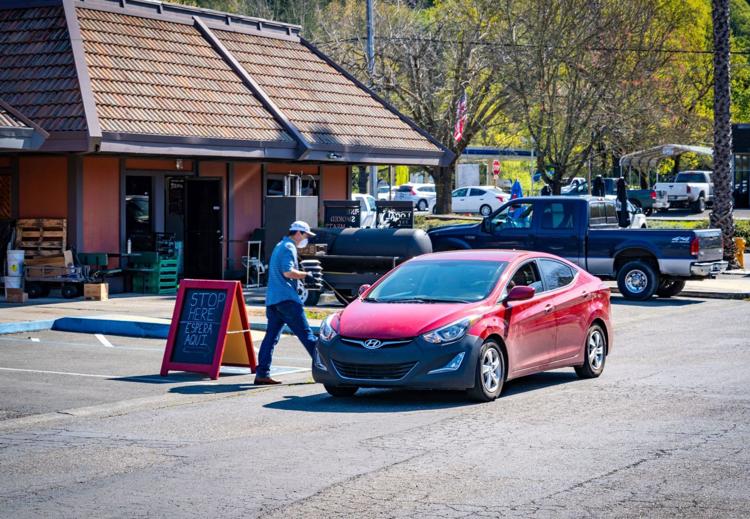 Free Meal Friday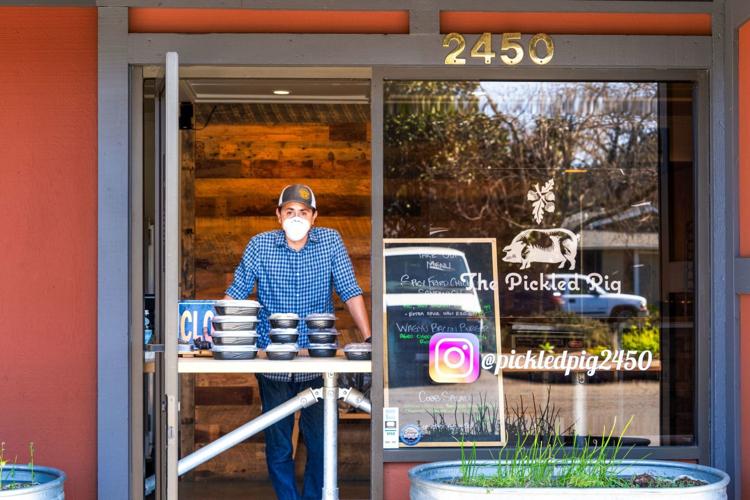 Social distancing signs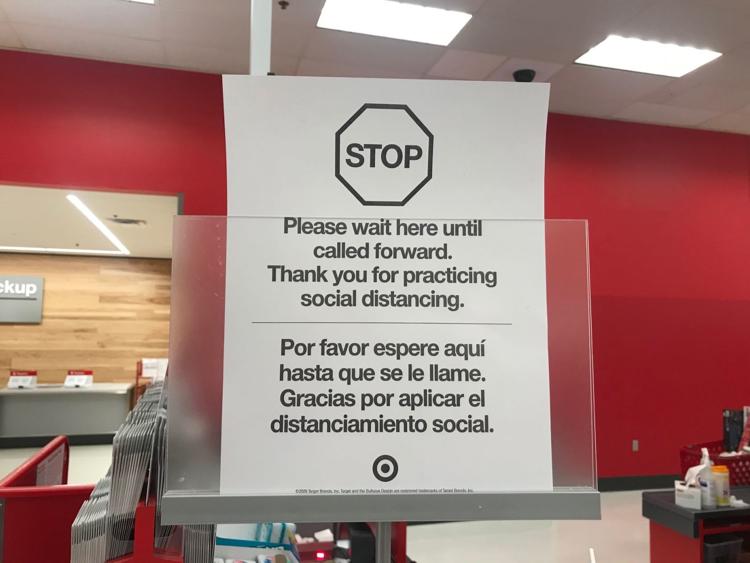 Social distancing signs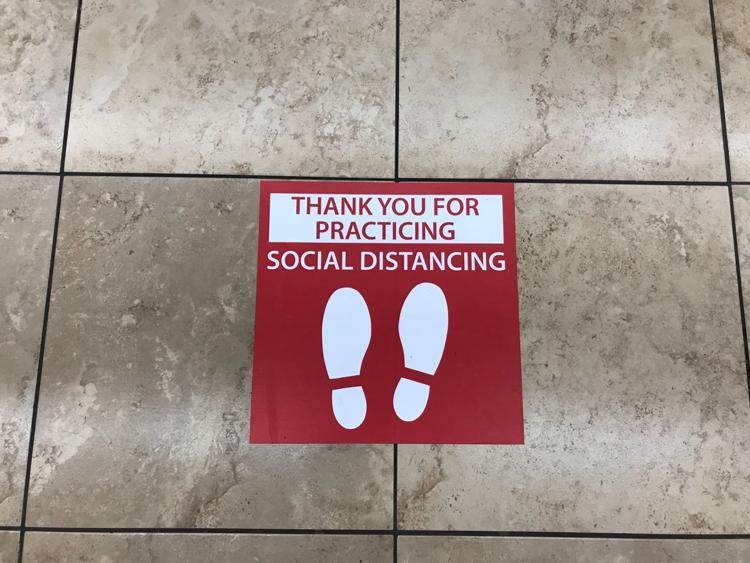 Bread delivery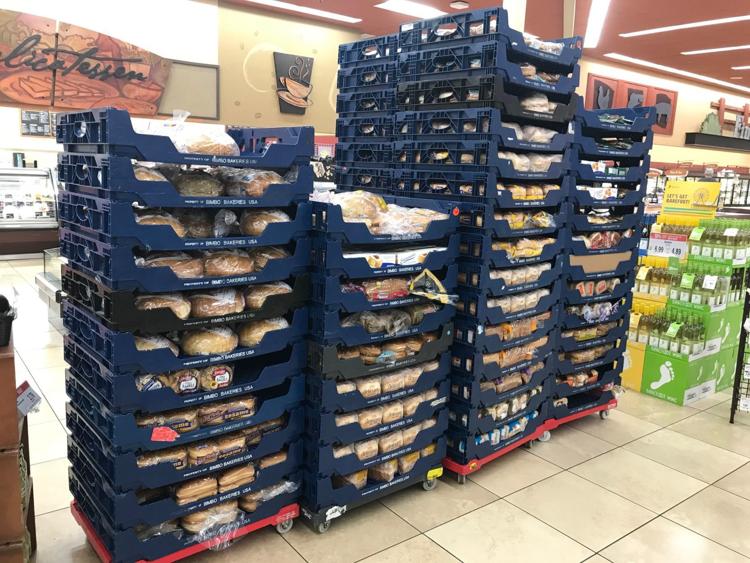 Dr. Manjappa at Queen of the Valley Medical Center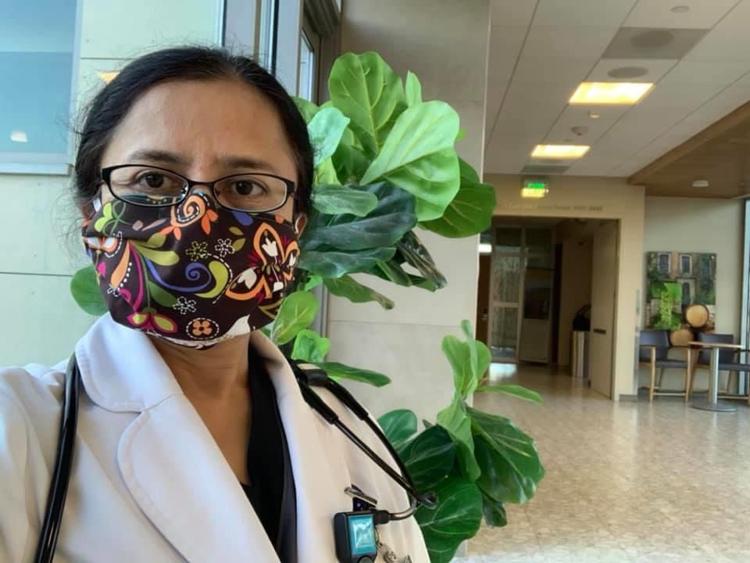 Bear on fence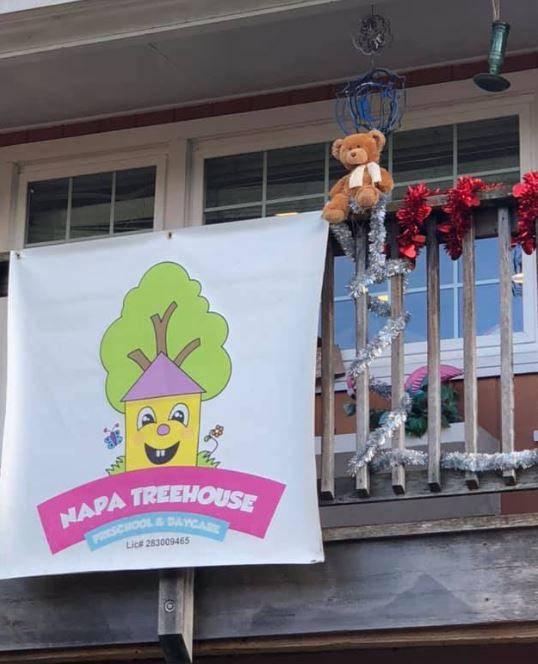 Bear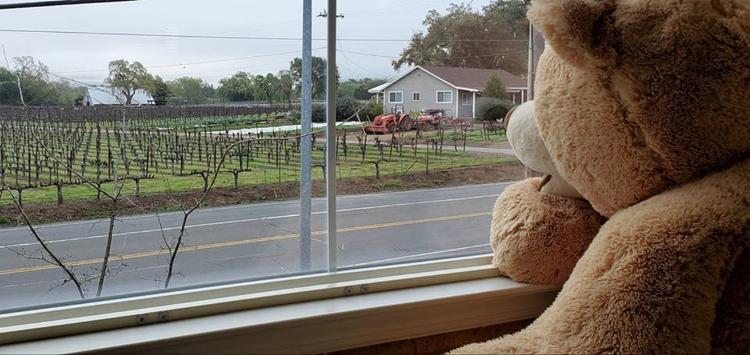 Dr. Adhye and Janice Peters RN
Napa police department employees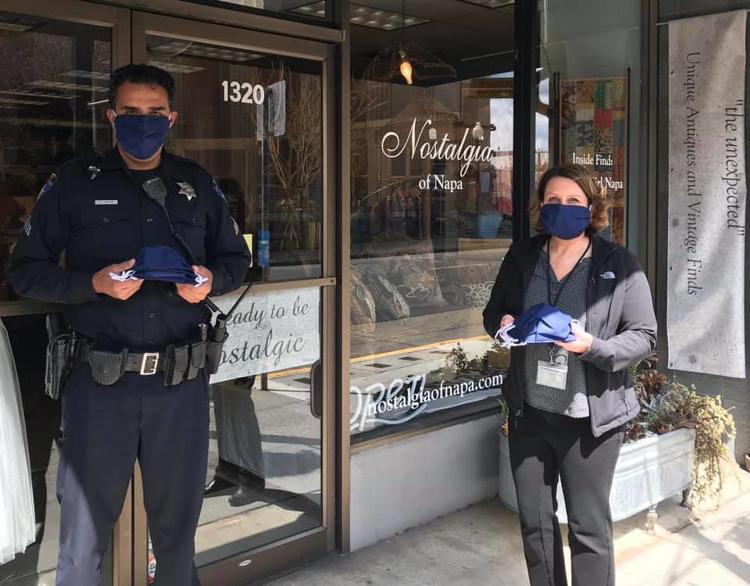 Andrea D. Hoogendoorn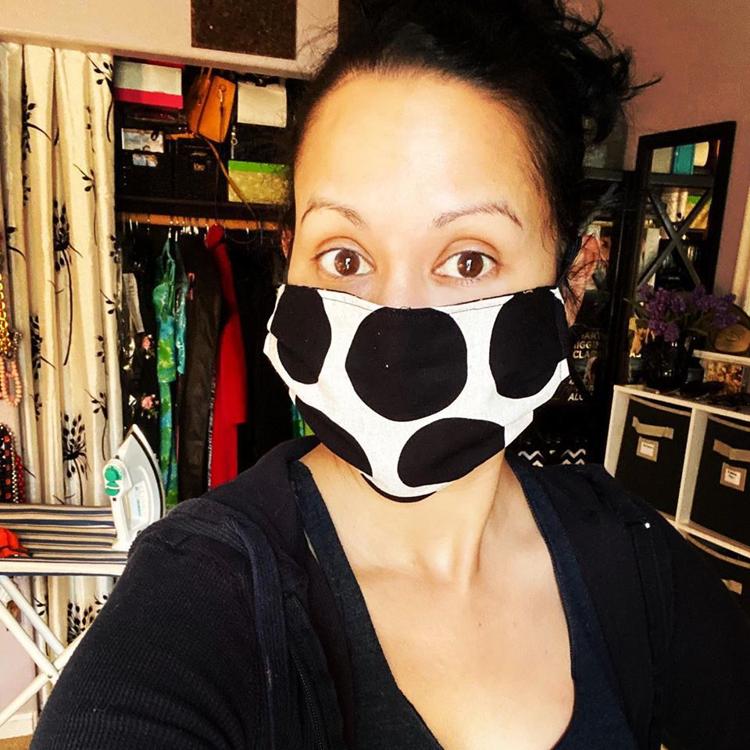 Hanh Ho Egan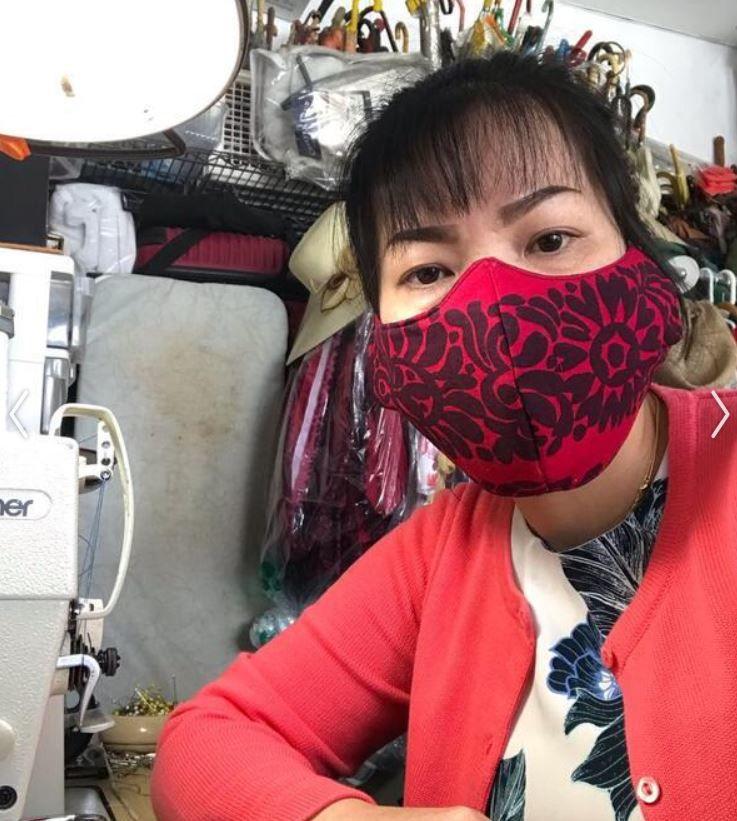 Matthew Blach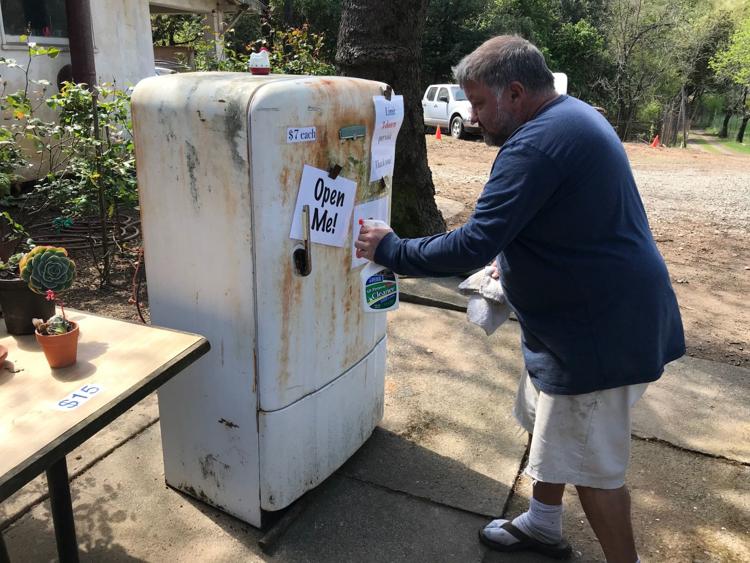 American Canyon park sign, social distancing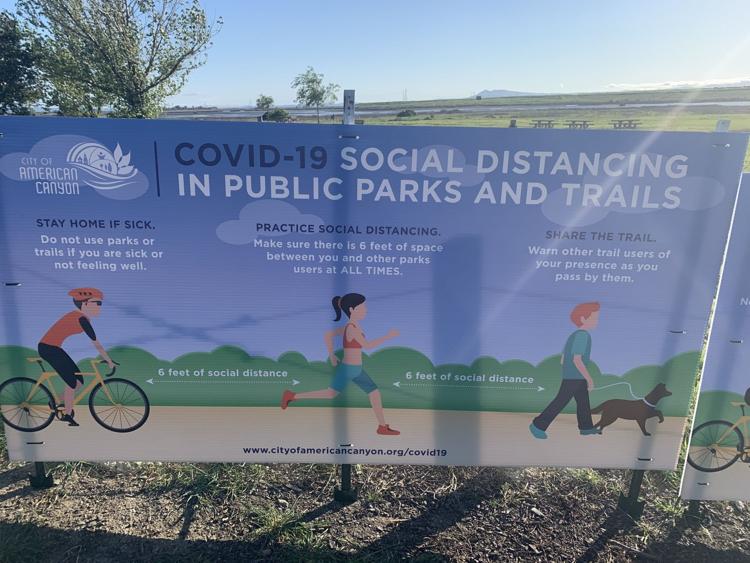 Cal Mart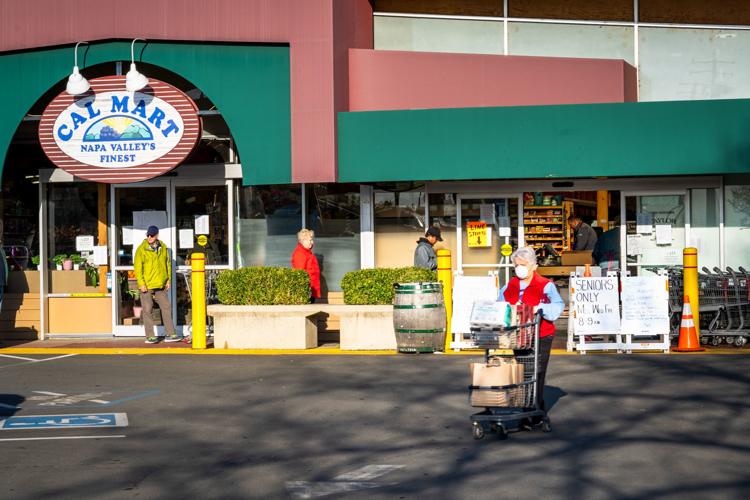 Calistoga take-out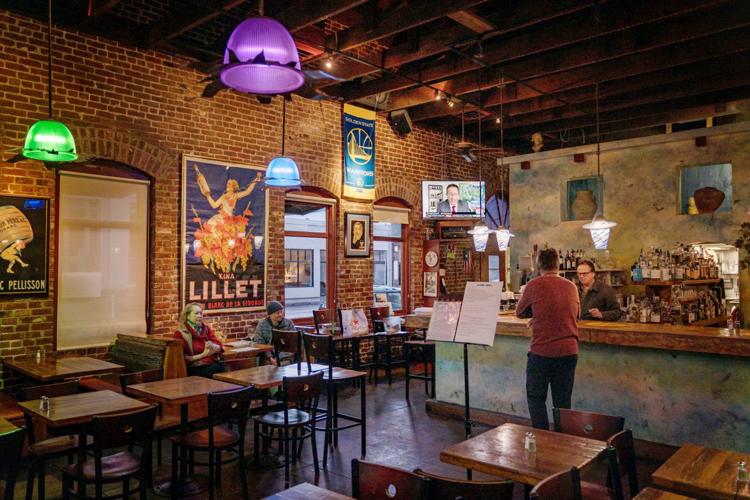 Calistoga take-out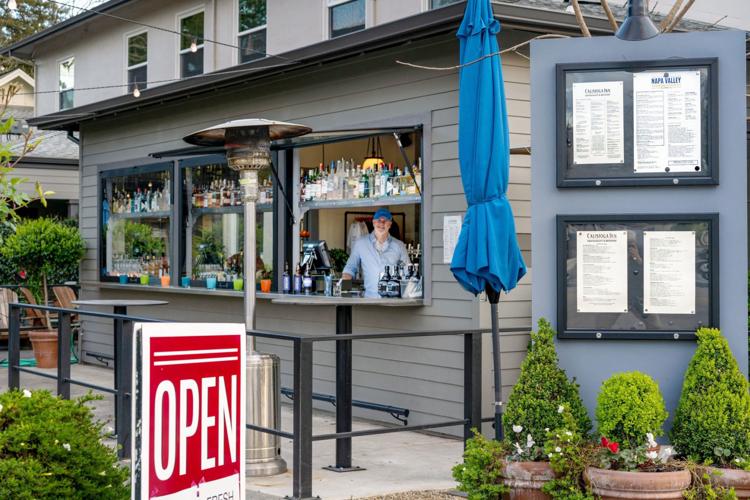 Calistoga take-out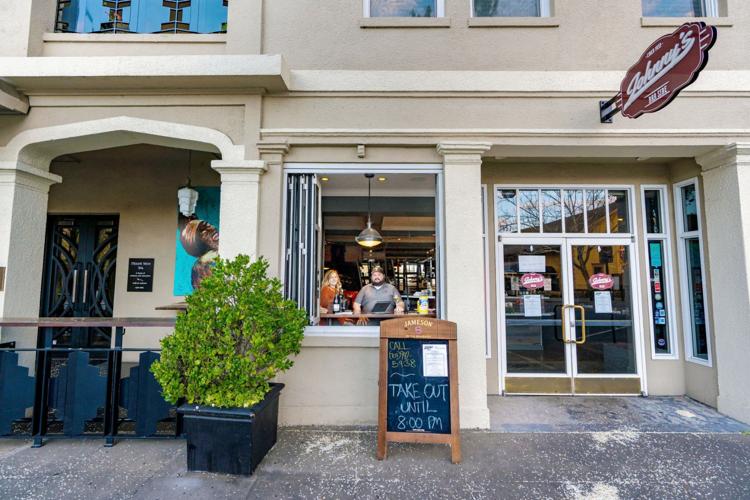 Calistoga take-out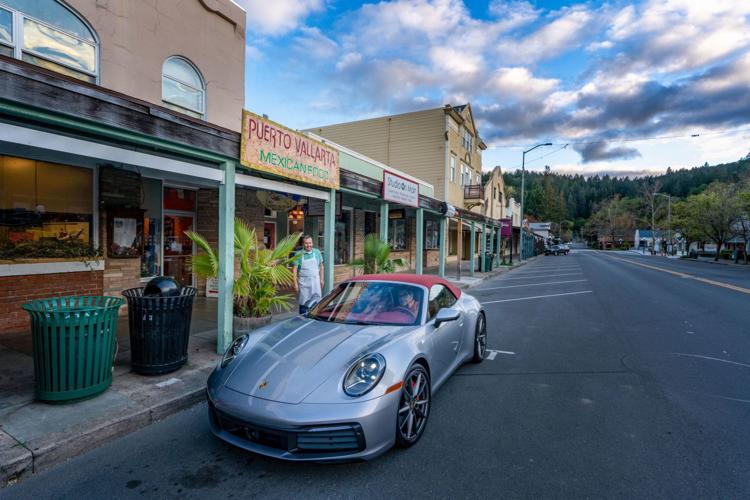 Calistoga take-out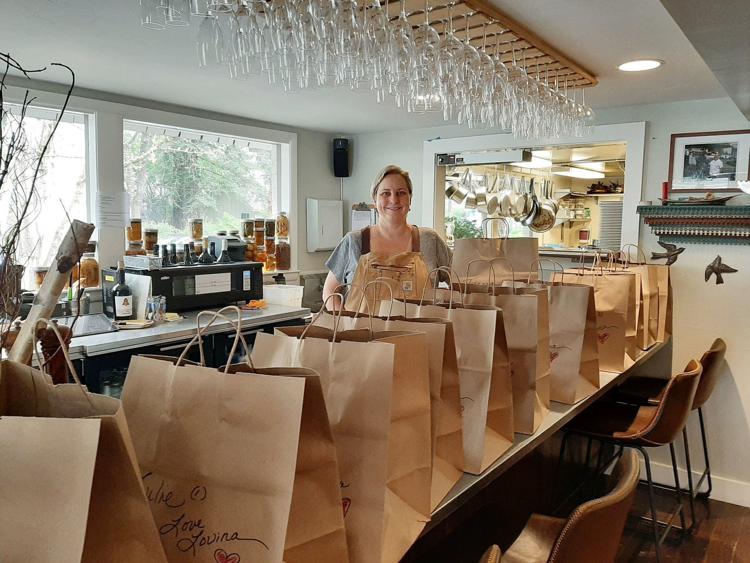 Food pick up signs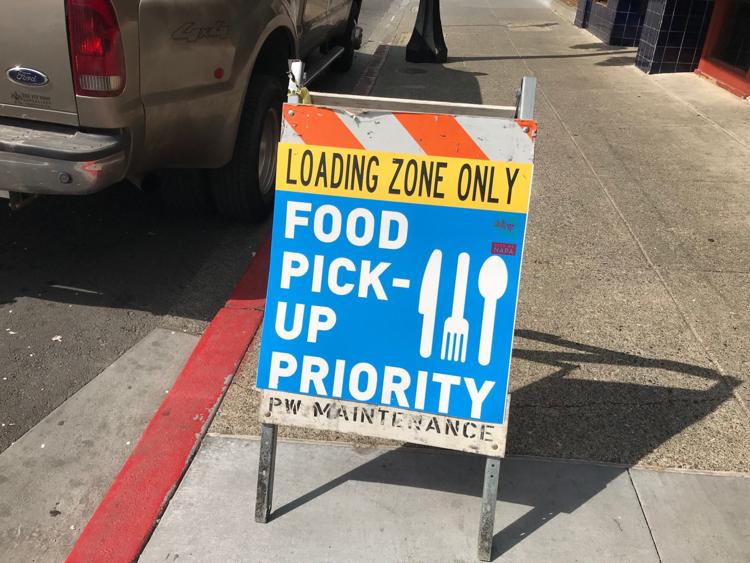 VNV welcome center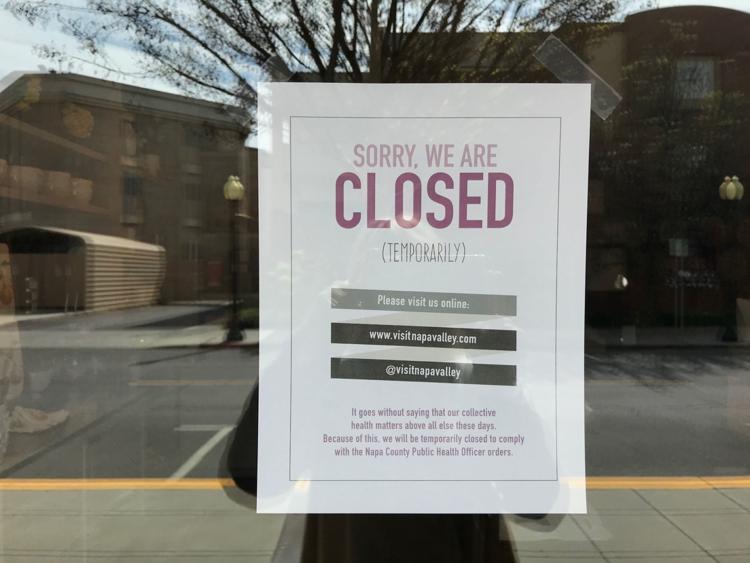 Main Street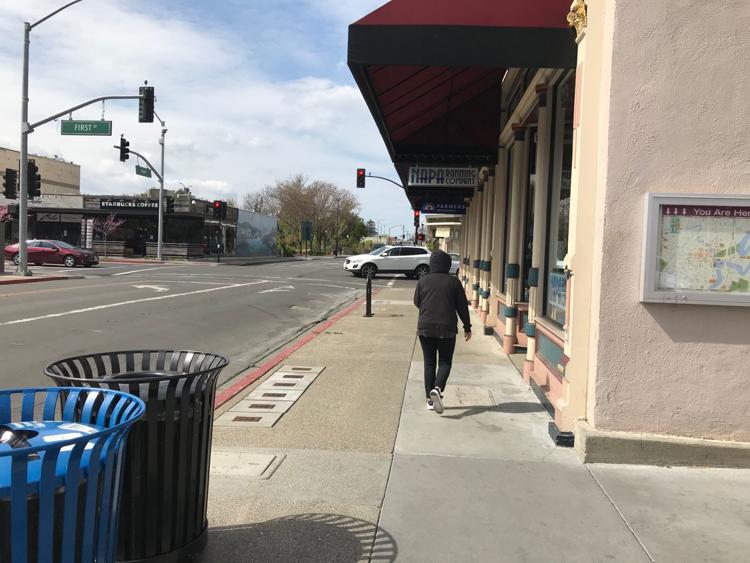 Empty Kohl's parking lot
Napa Running Co.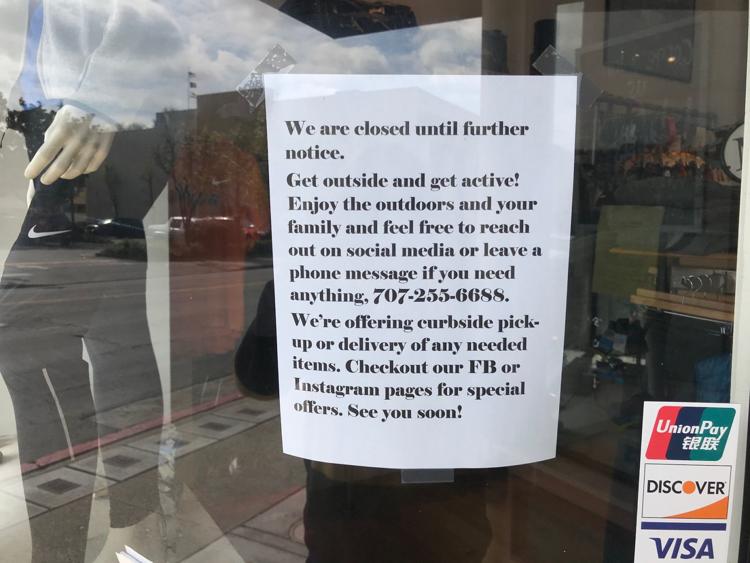 Bread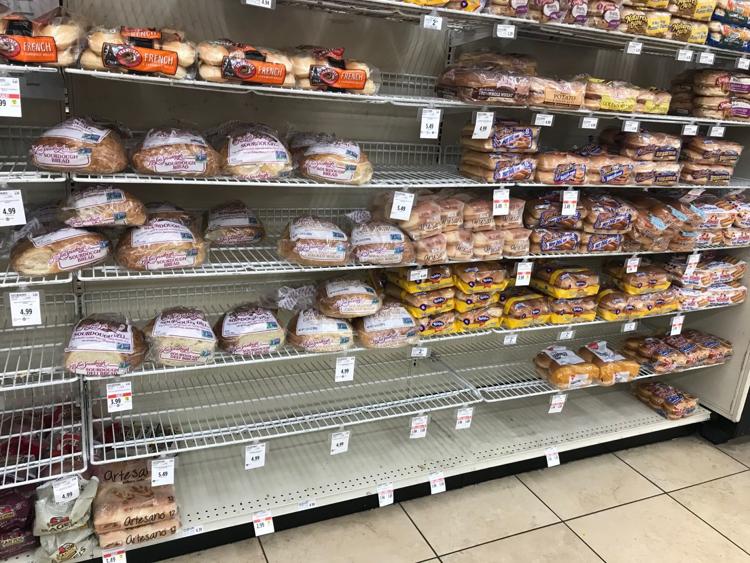 Cleaning at the check out station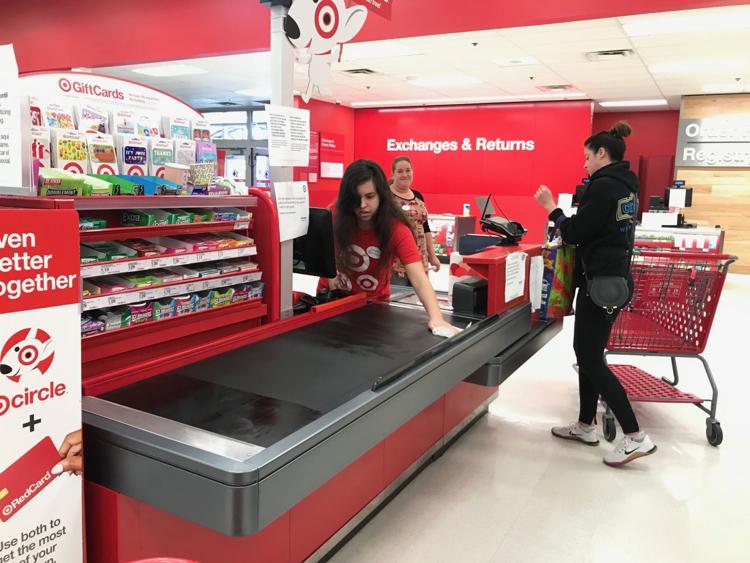 Restocking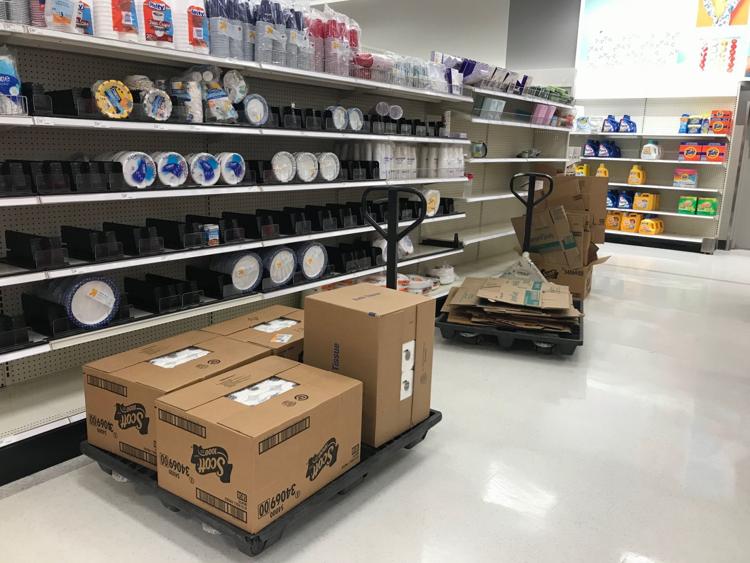 Toilet paper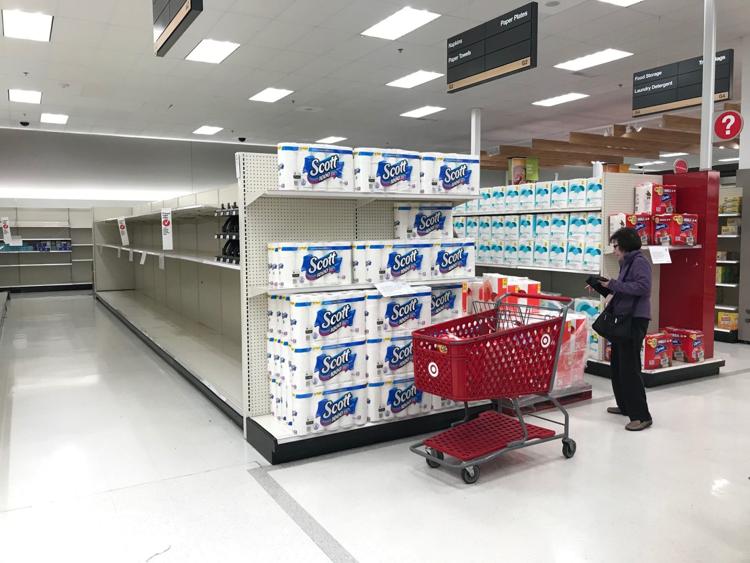 Toilet paper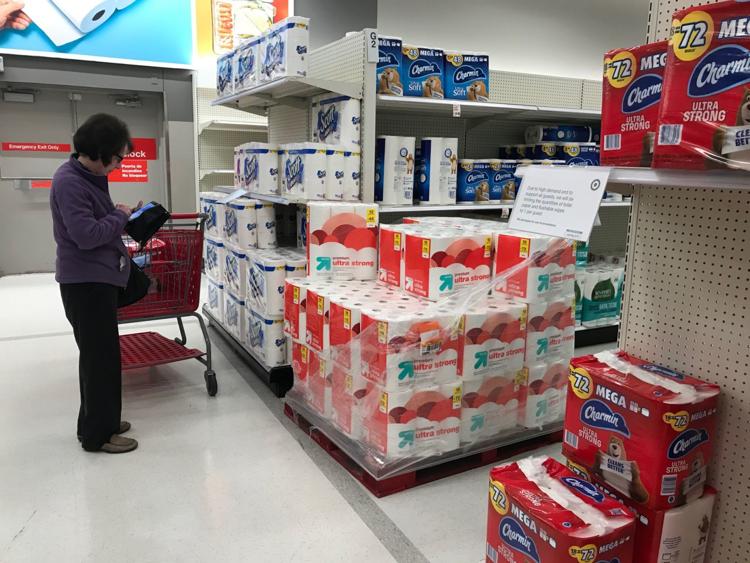 More wipes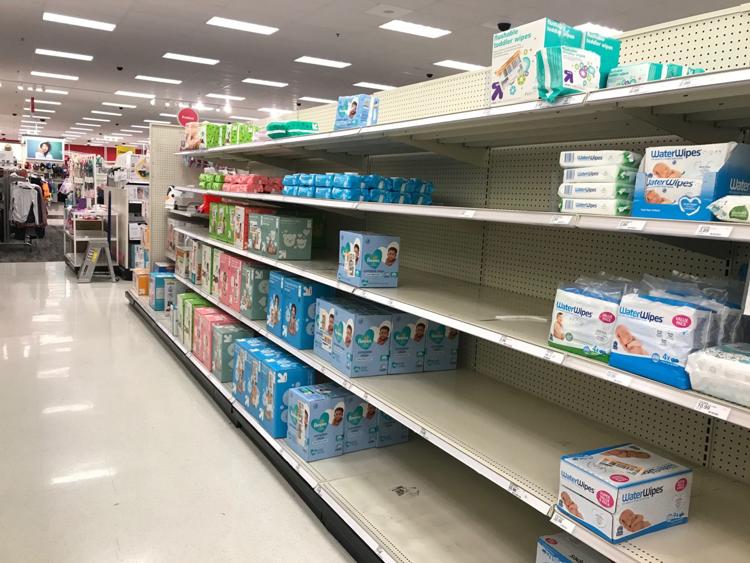 Restocking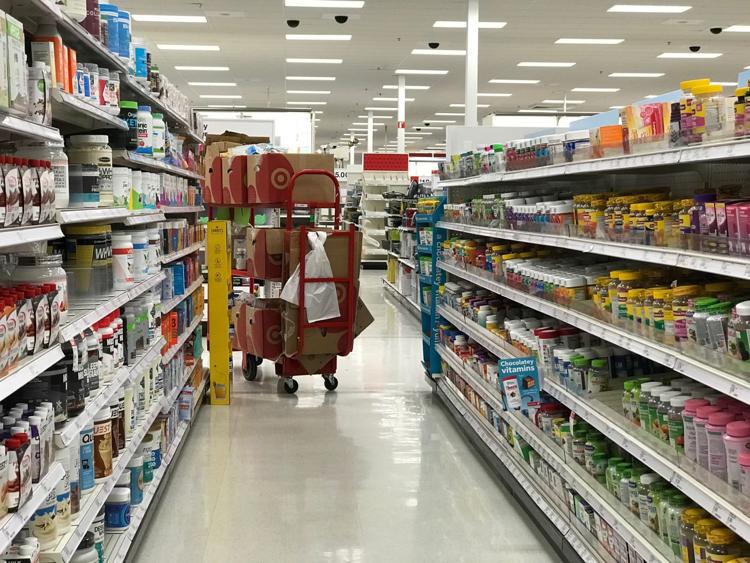 Disinfectant wipes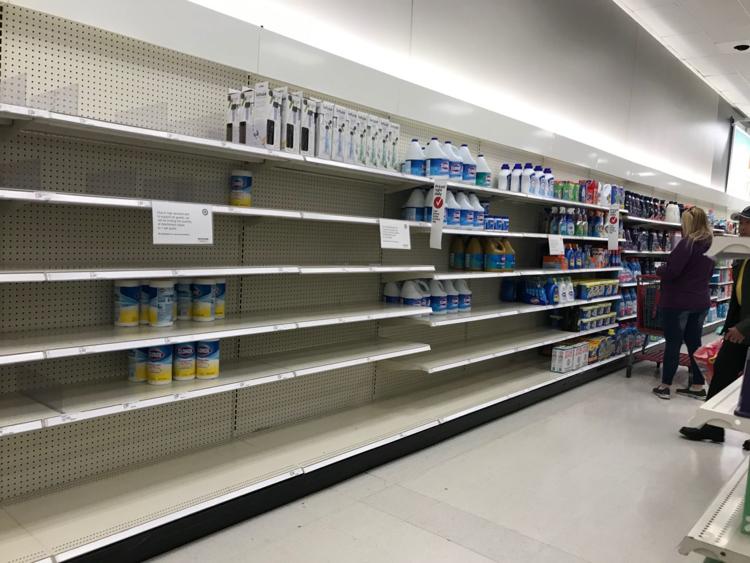 Raley's eggs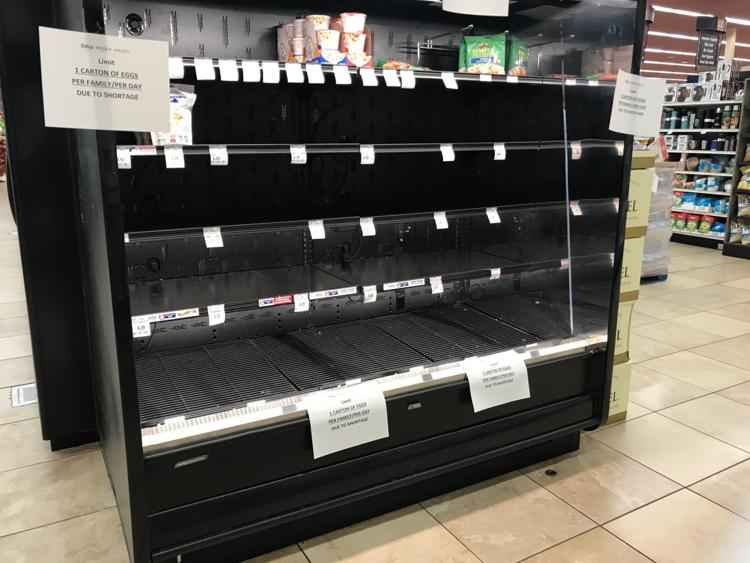 Produce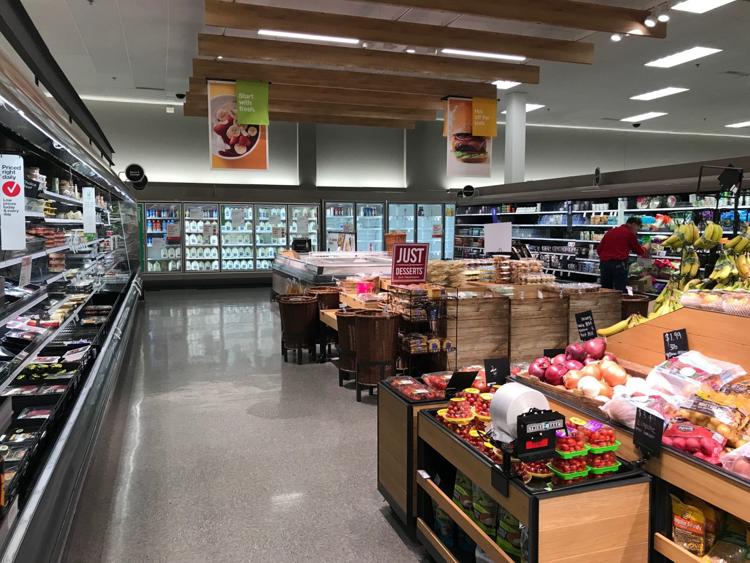 Restocking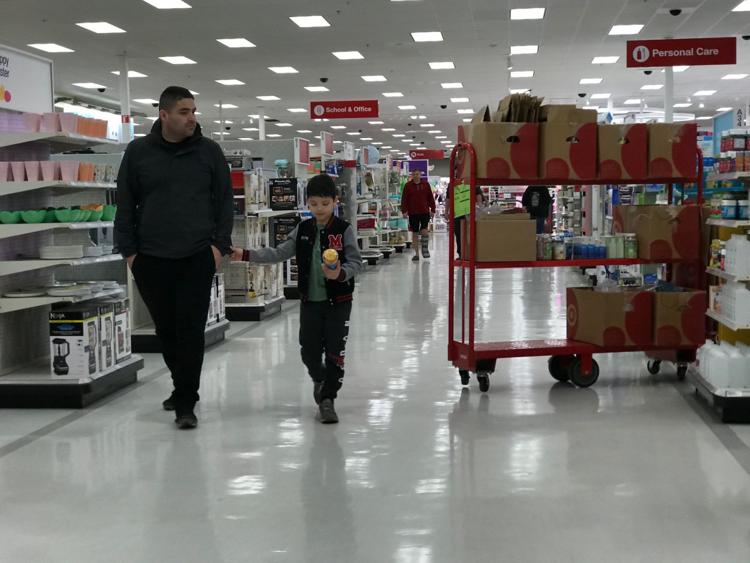 Raley's barriers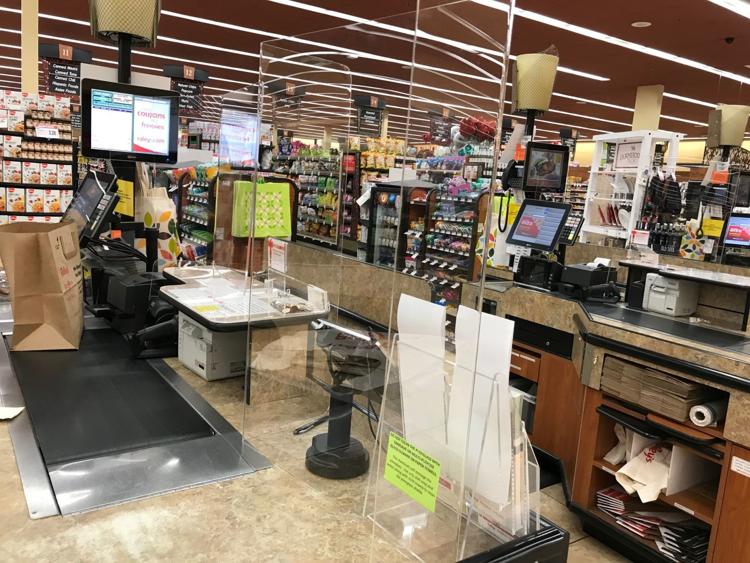 Raley's bulk foods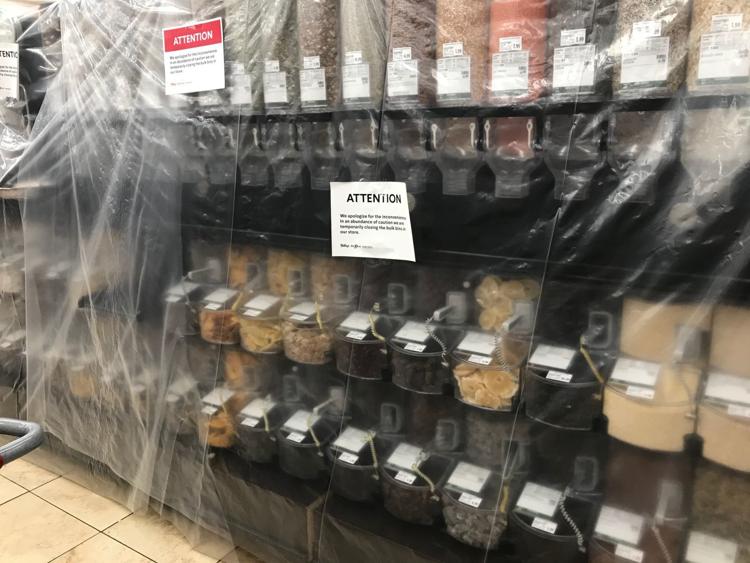 Water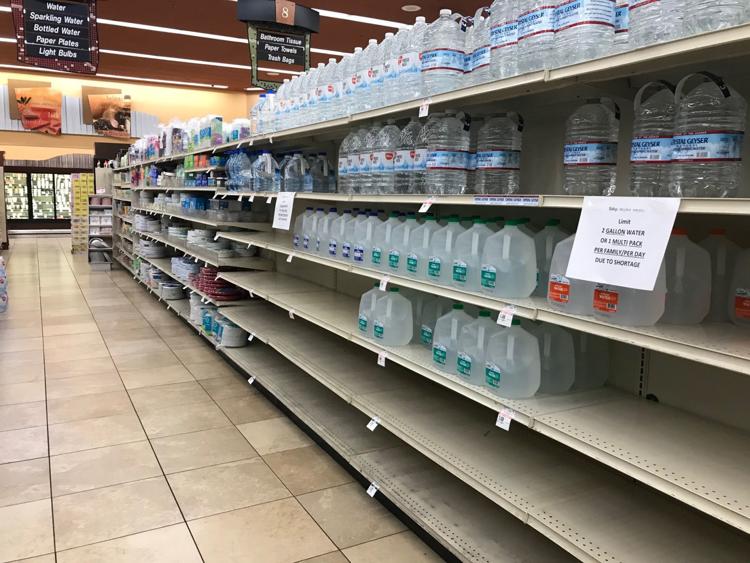 Raley's check out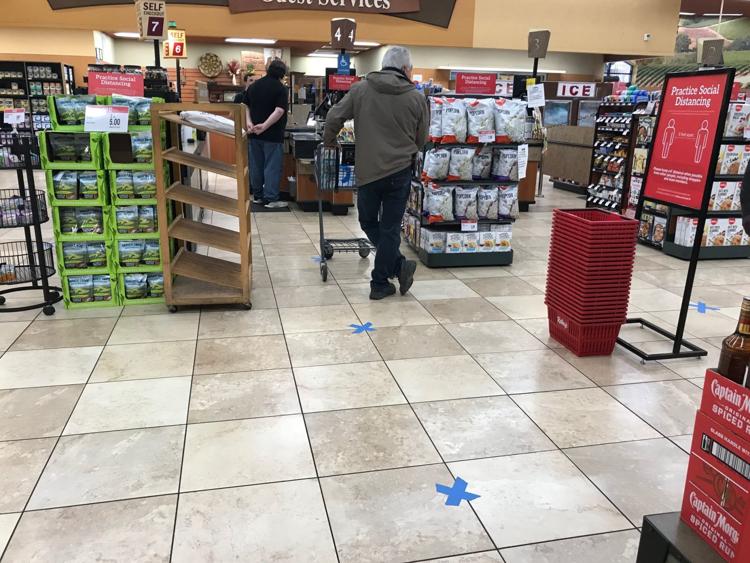 Raley's signs
Squeeze Inn Hamburgers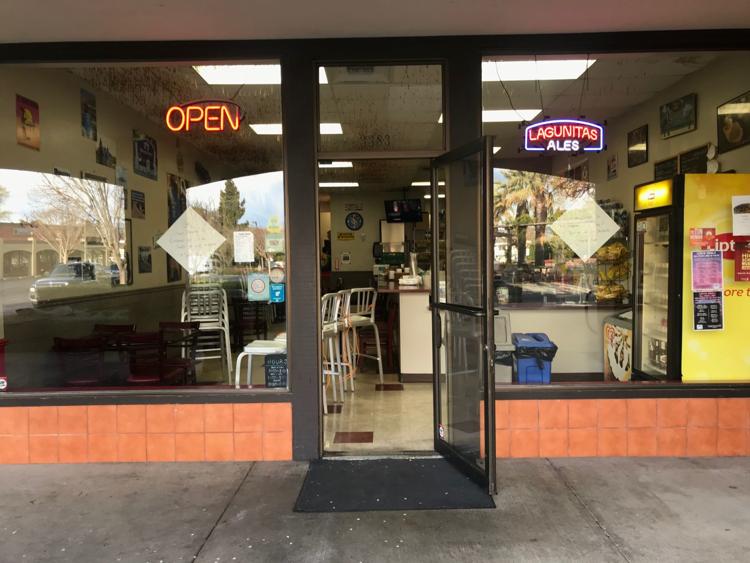 The parking lot at Redwood Plaza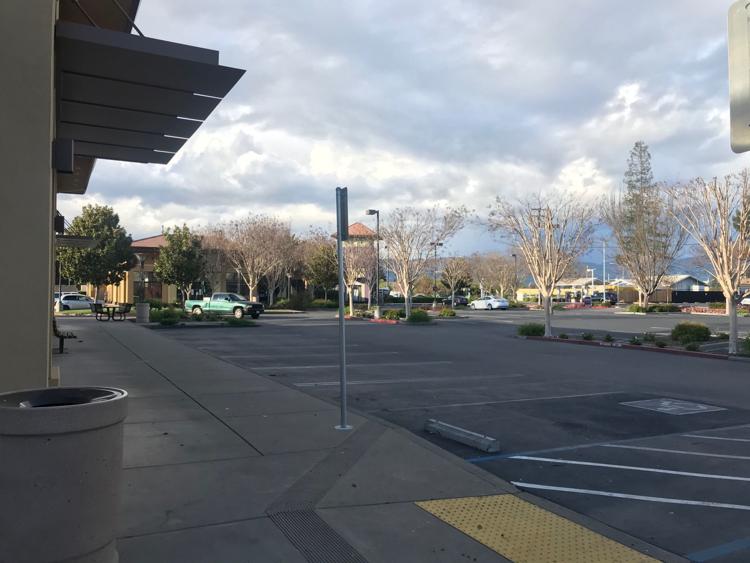 Demand increases for Napa food relief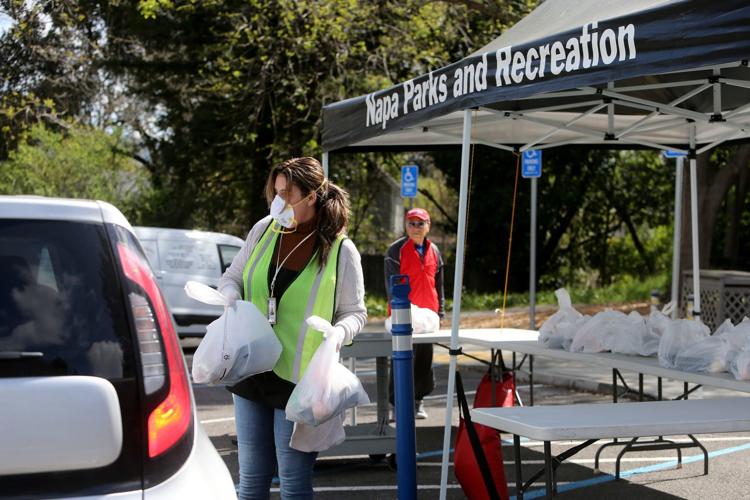 St. Helena Safeway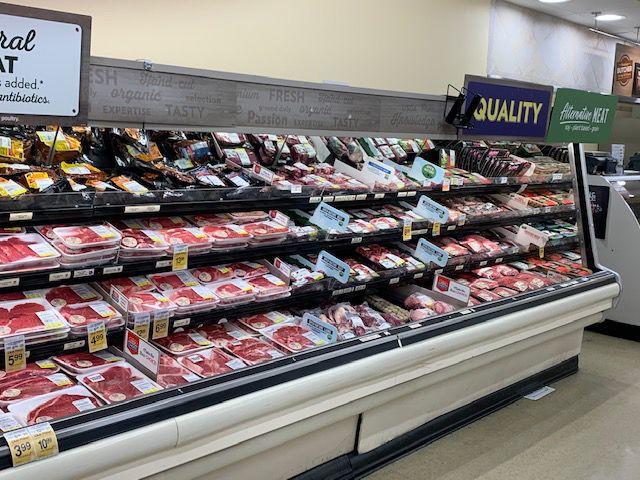 St. Helena Safeway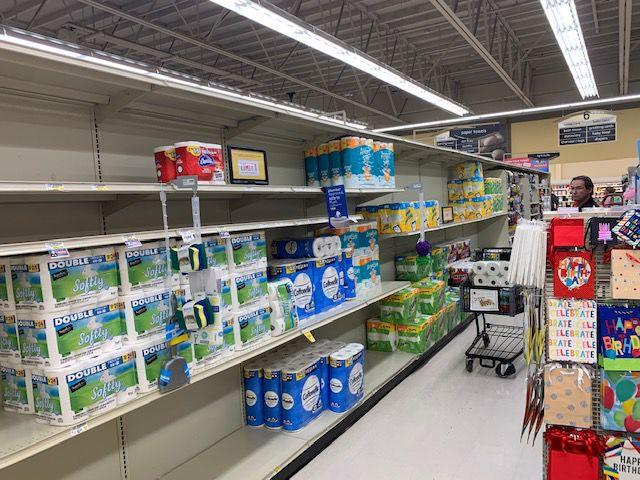 Napa Target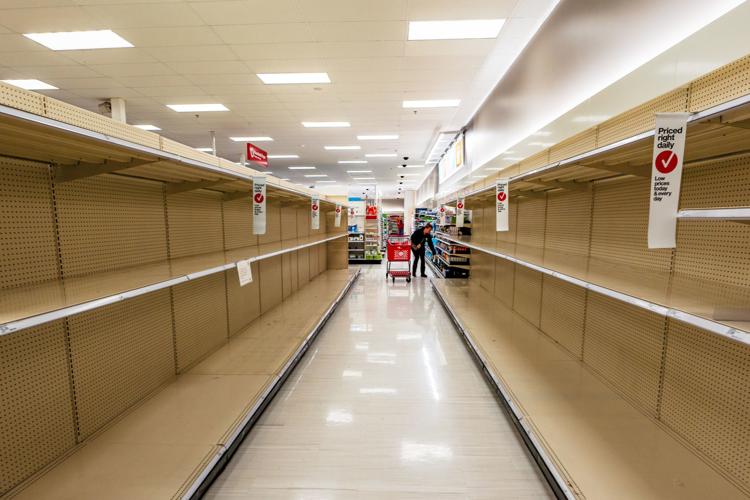 Ciccio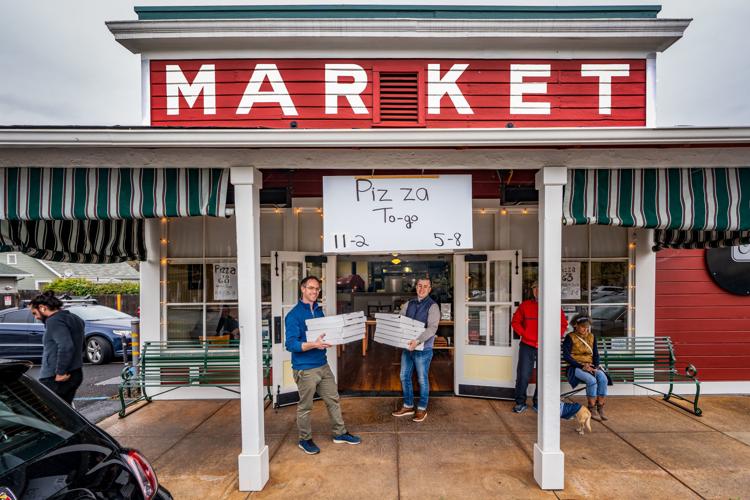 Safeway in St. Helena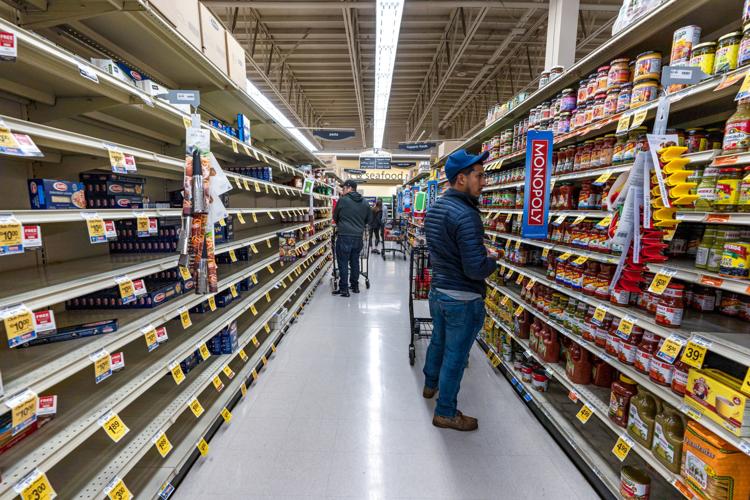 Milk at Raley's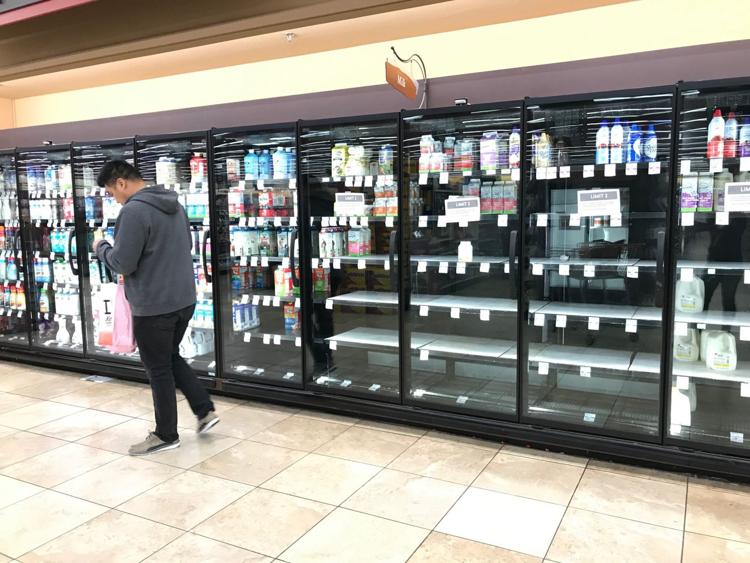 Umpqua bank
Target toilet paper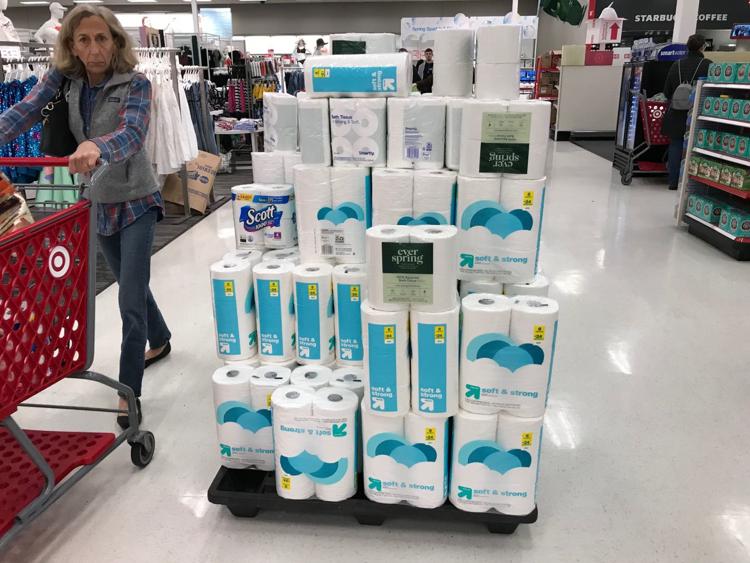 Bel Aire shoppers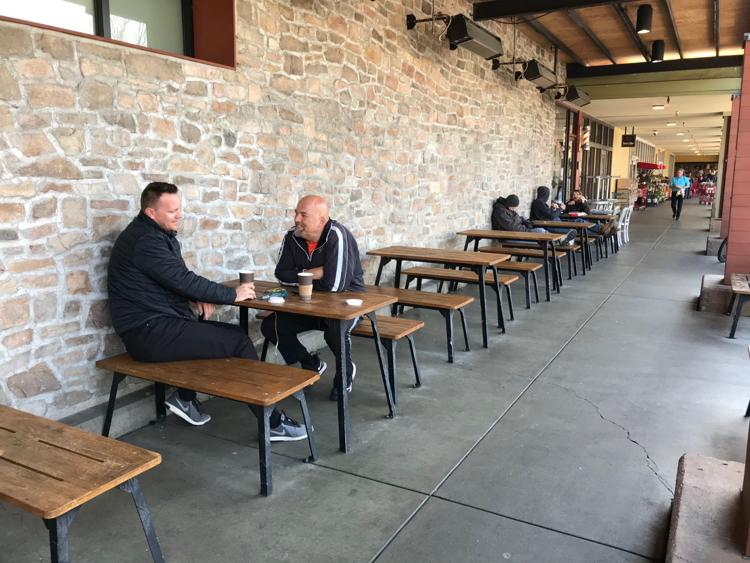 South Napa Target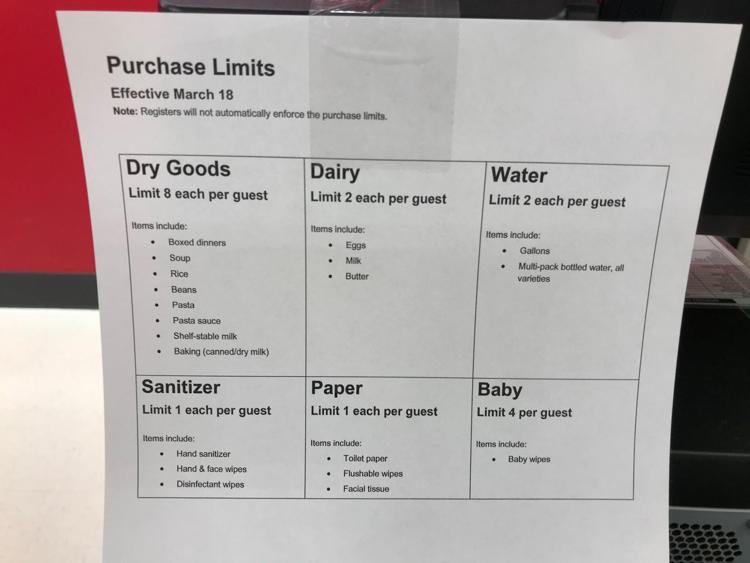 World Market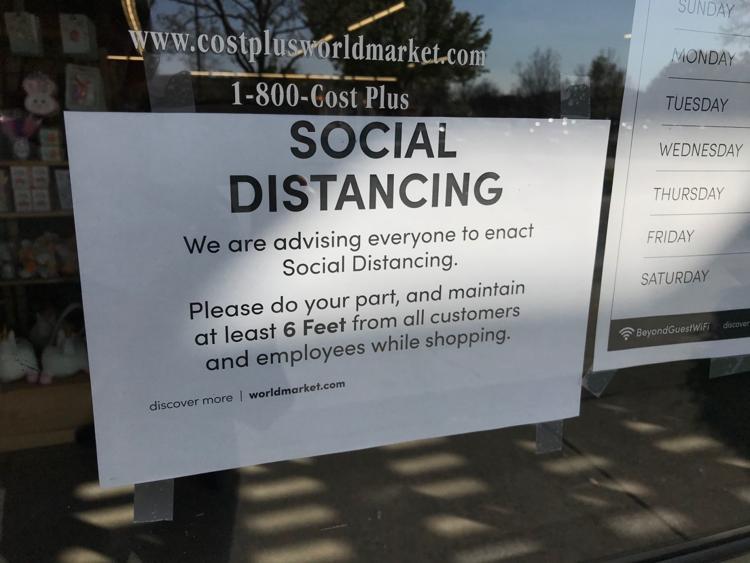 Napa Target shoppers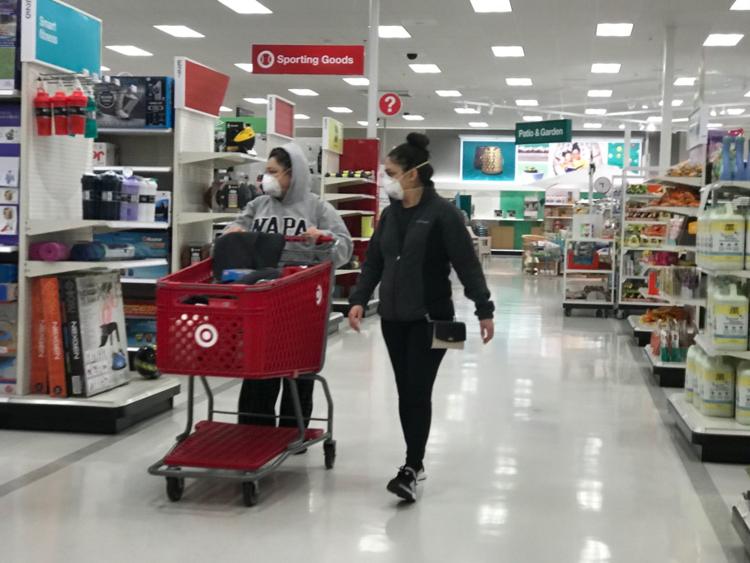 Trader Joe's line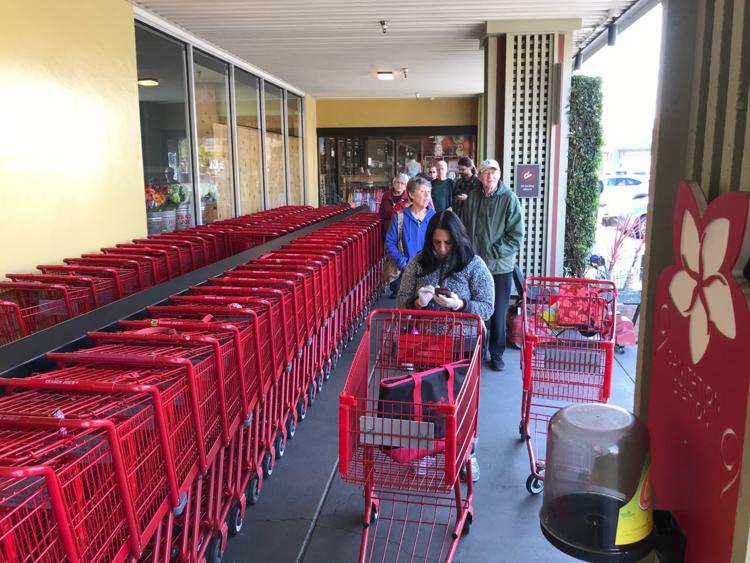 Bel Aire Plaza parking lot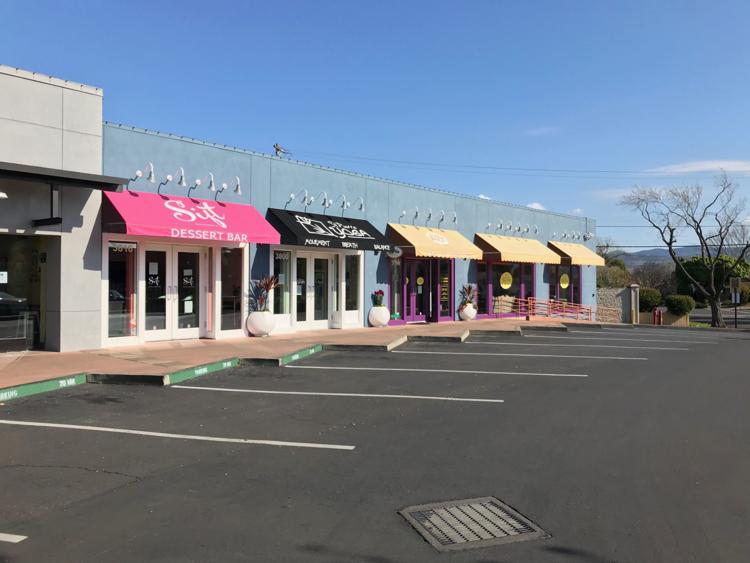 CalMart in Calistoga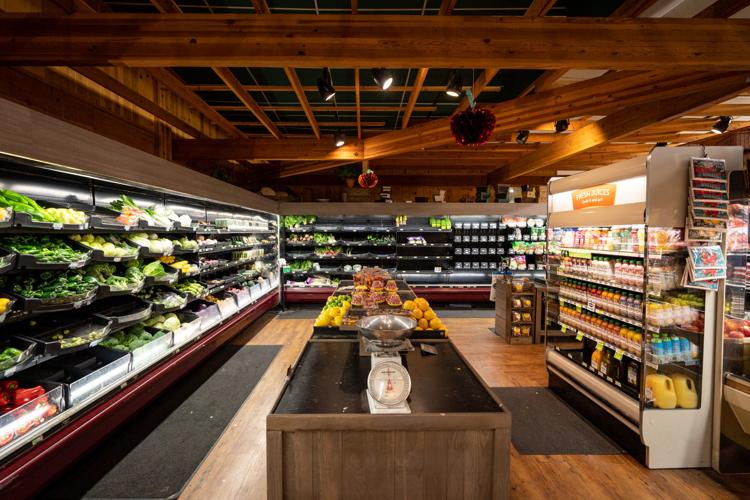 CalMart in Calistoga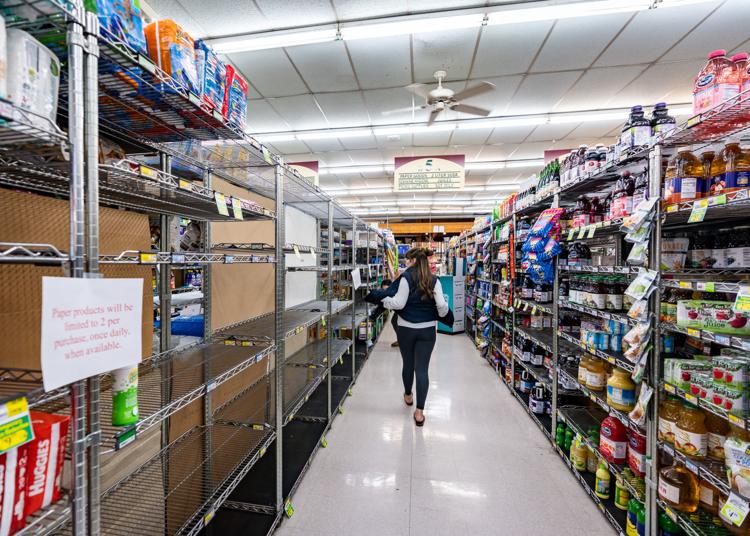 Whole Foods Napa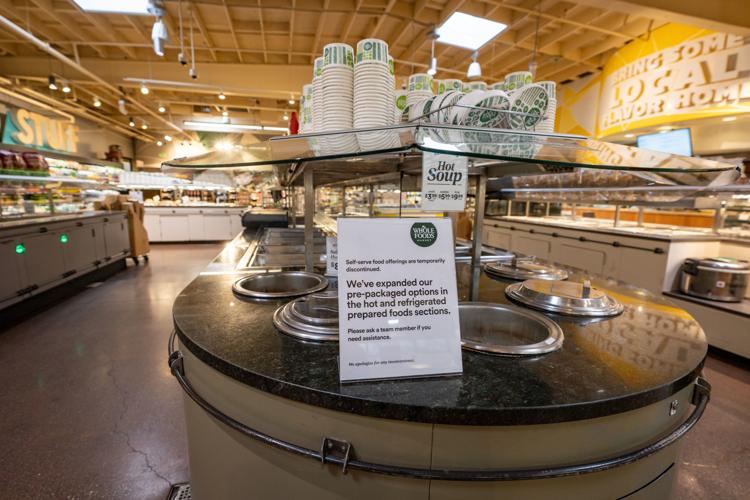 Outside Oxbow Public Market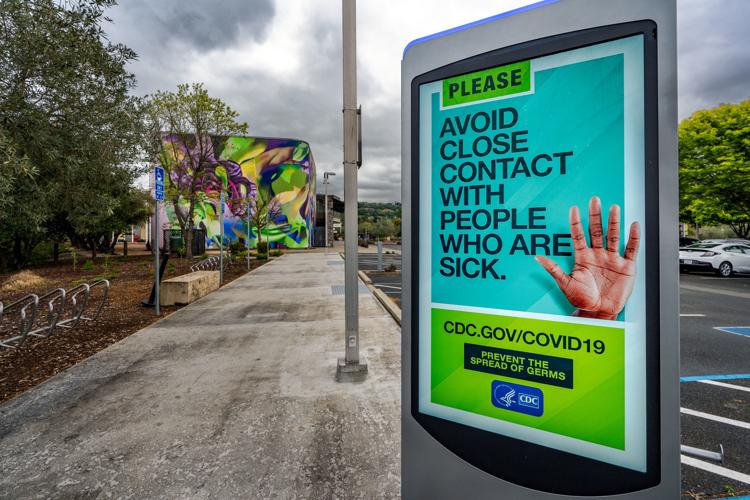 Inside the Oxbow Public Market on Wed. March 18.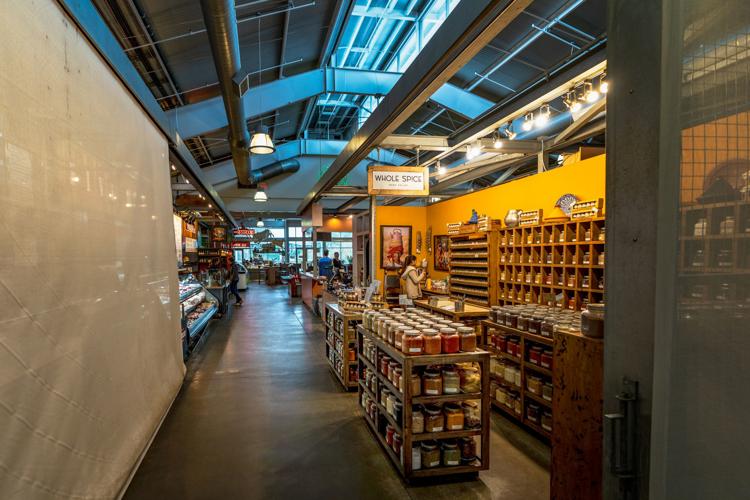 Inside the Oxbow Public Market on Wed. March 18.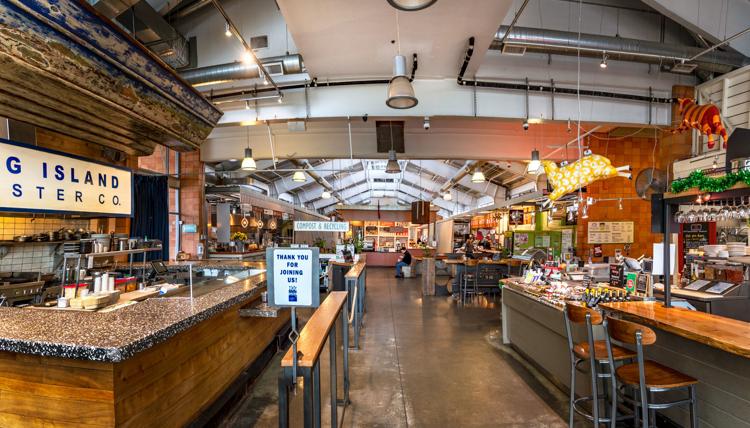 Lululemon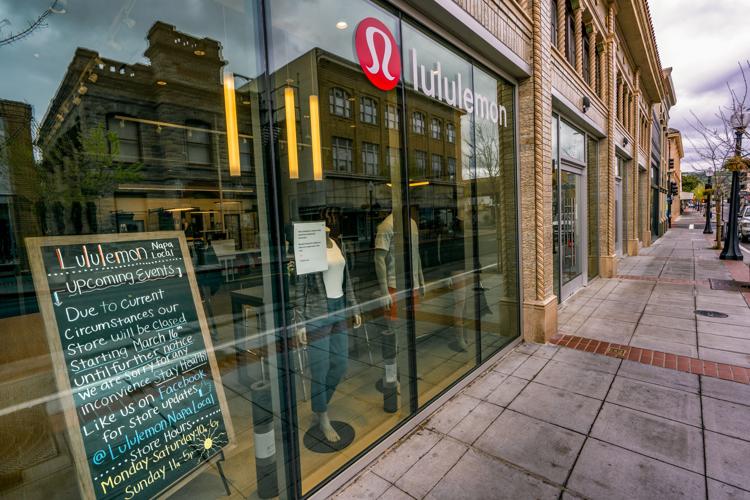 Oxbow Public Market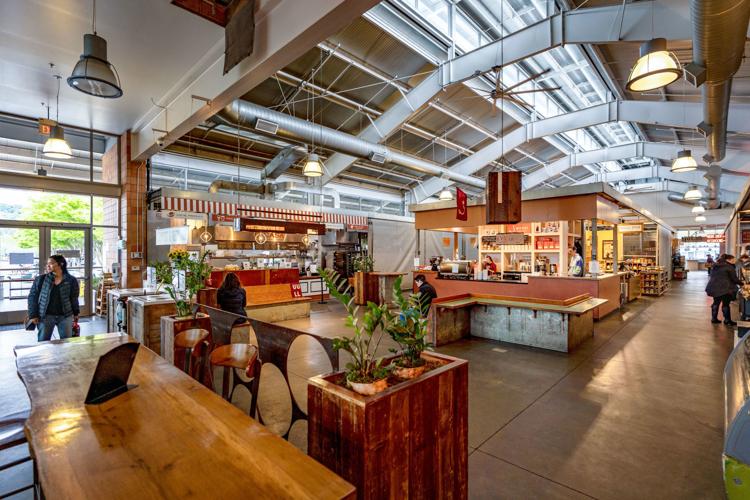 Peet's without customers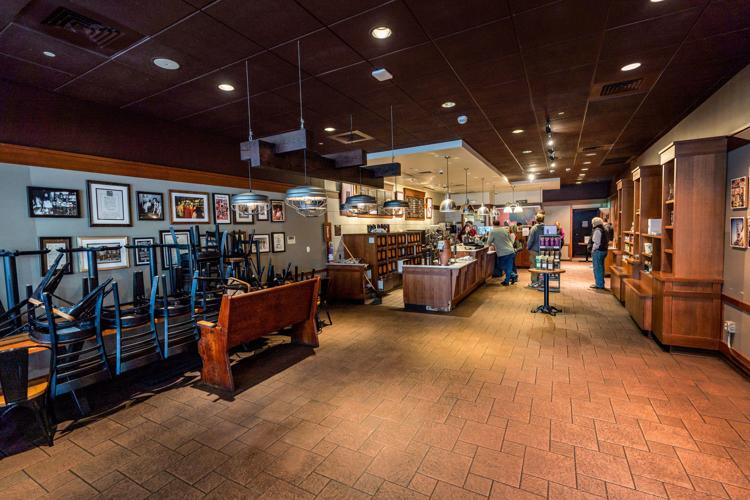 Archer Hotel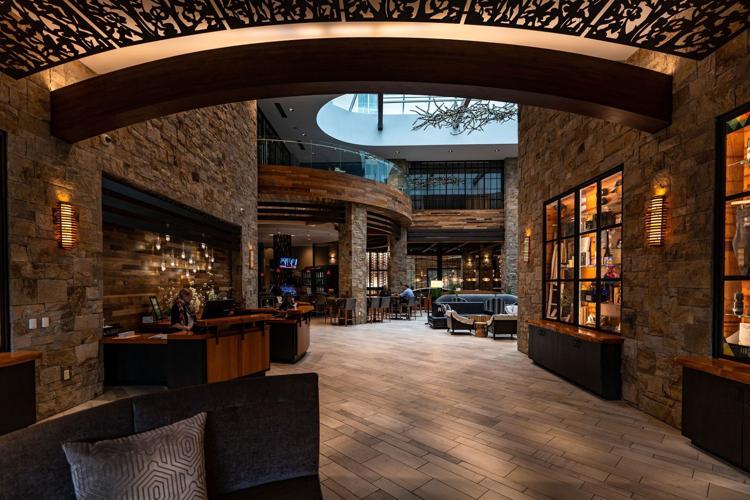 Napa Premium Outlets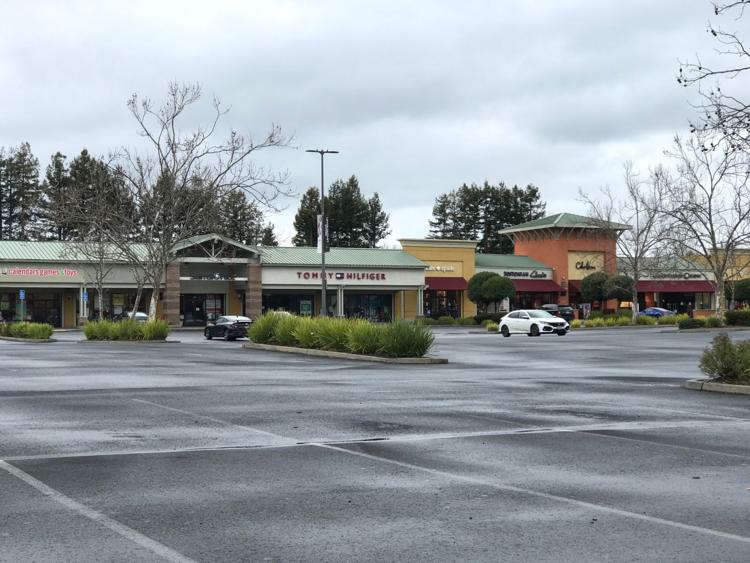 Calistoga school lunch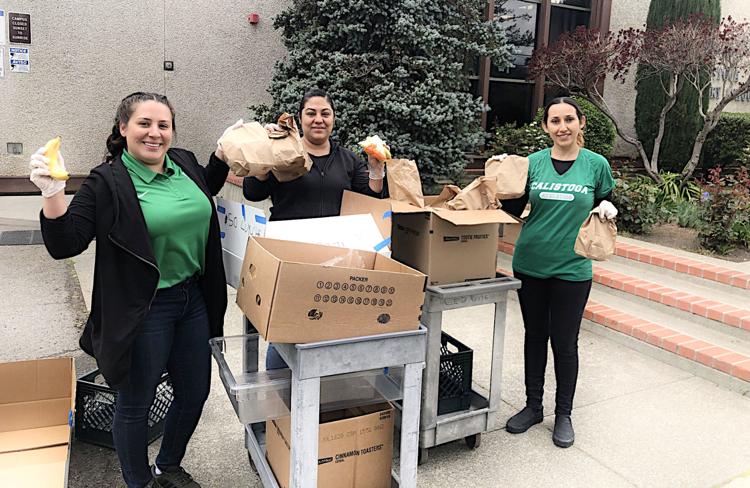 School offers free meals for kids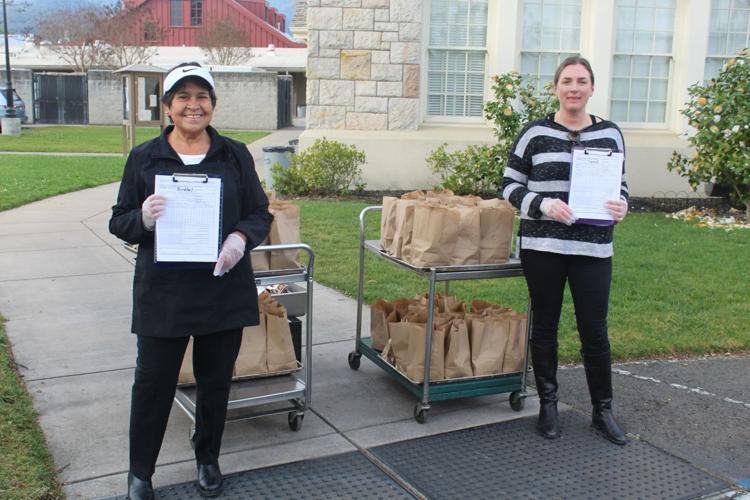 La Morenita lunch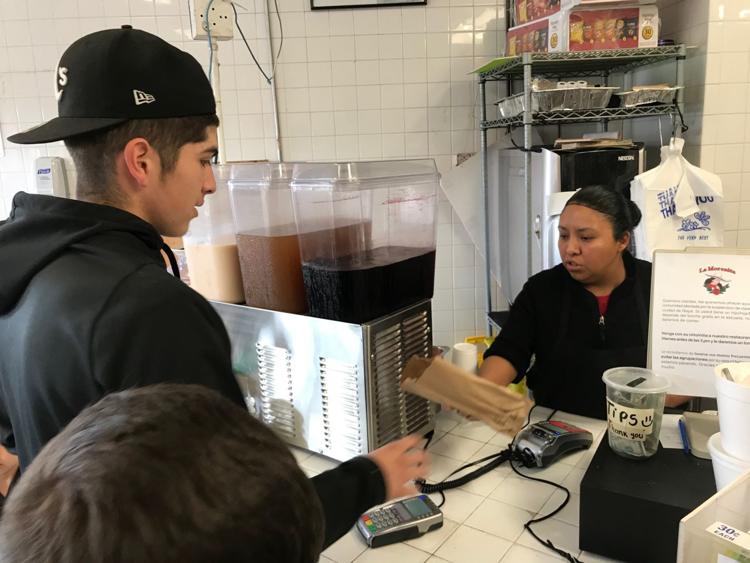 Coronavirus precautions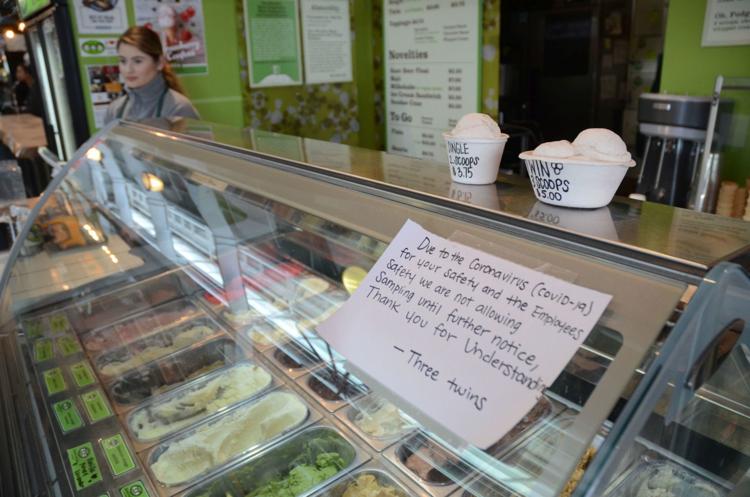 Coronavirus Precautions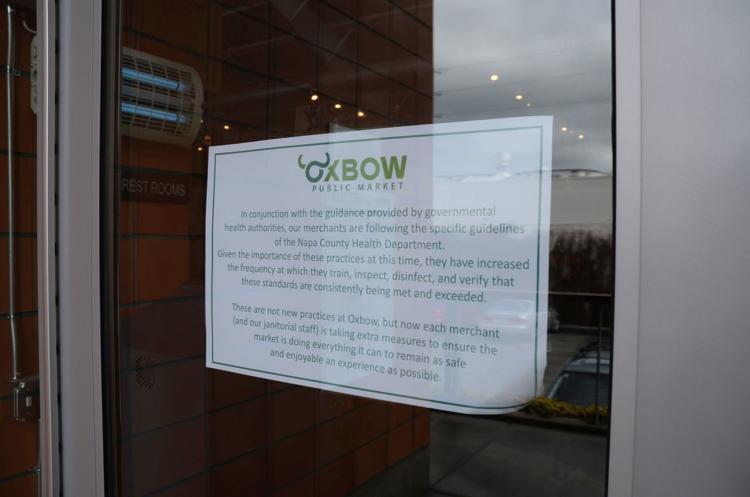 Coronavirus precautions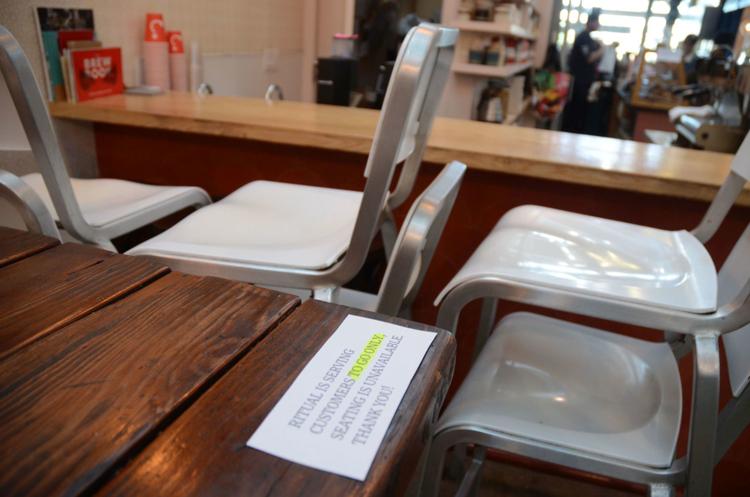 Beringer closed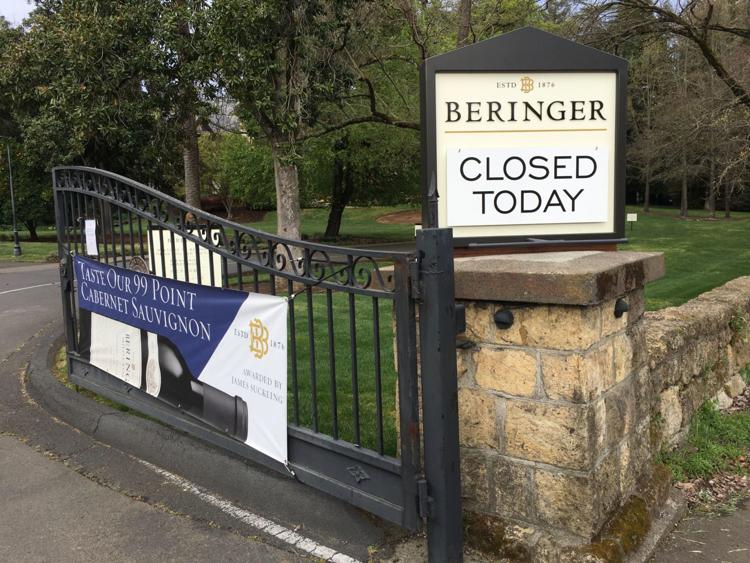 Calistoga Farmers' Market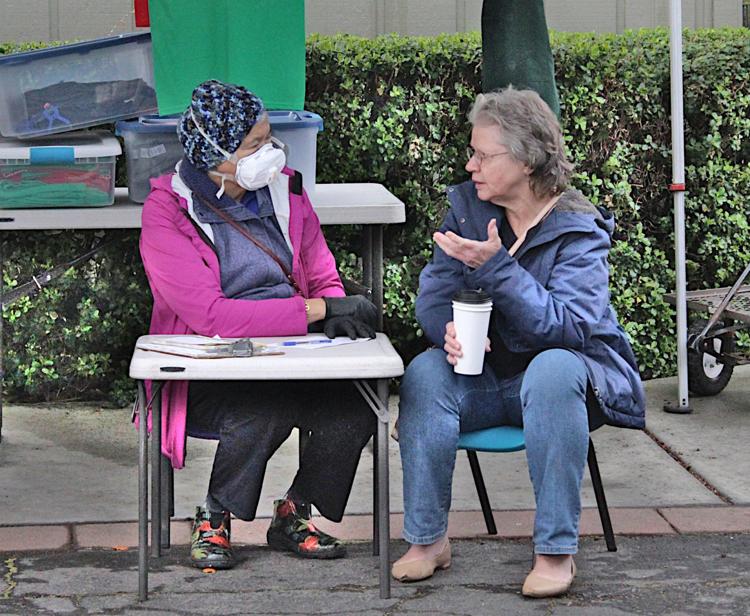 Trader Joe's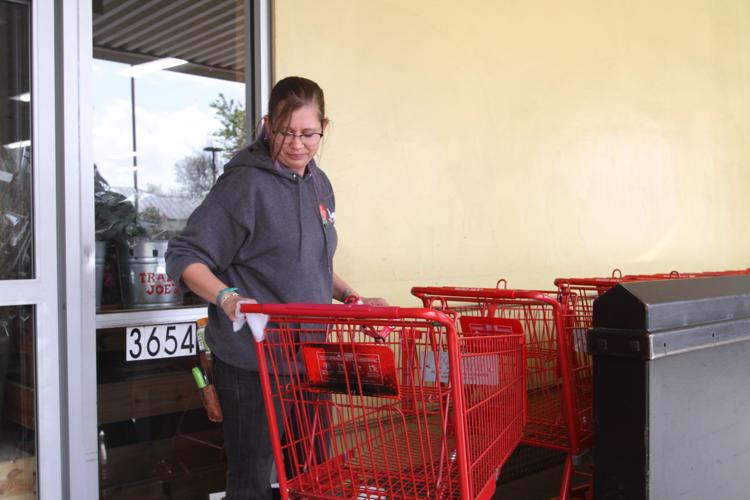 Coronavirus -- Hand sanitizer sold out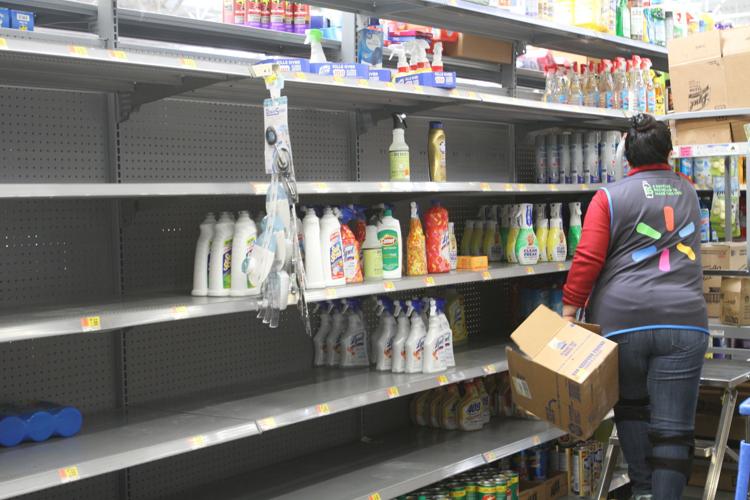 Carol Shour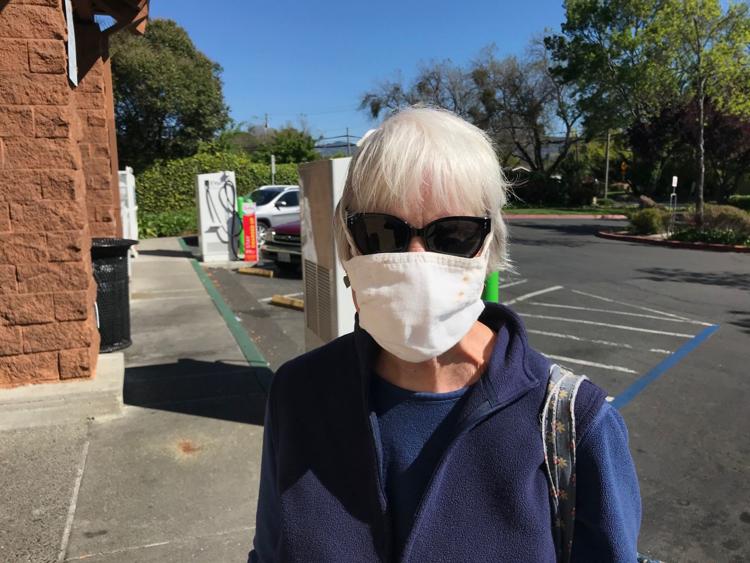 Safeway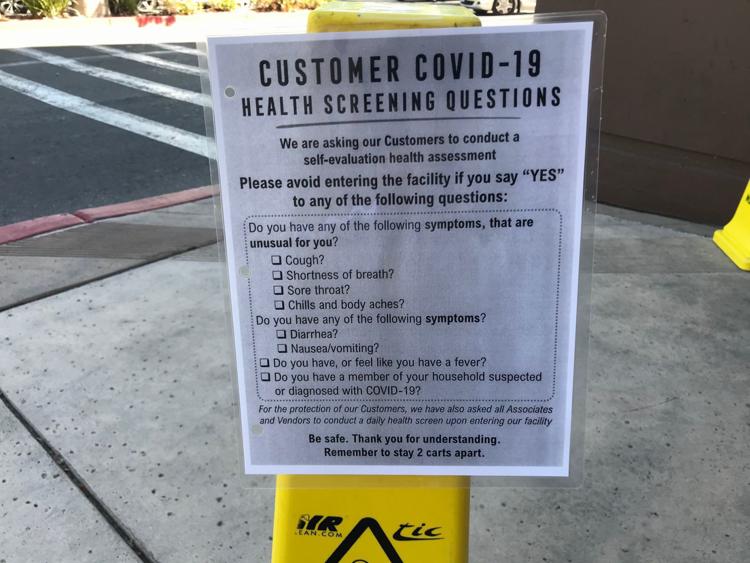 Safeway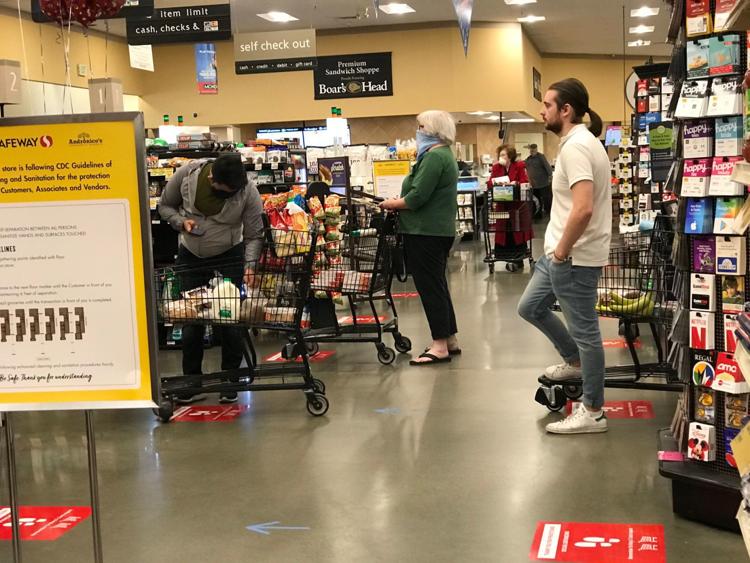 Safeway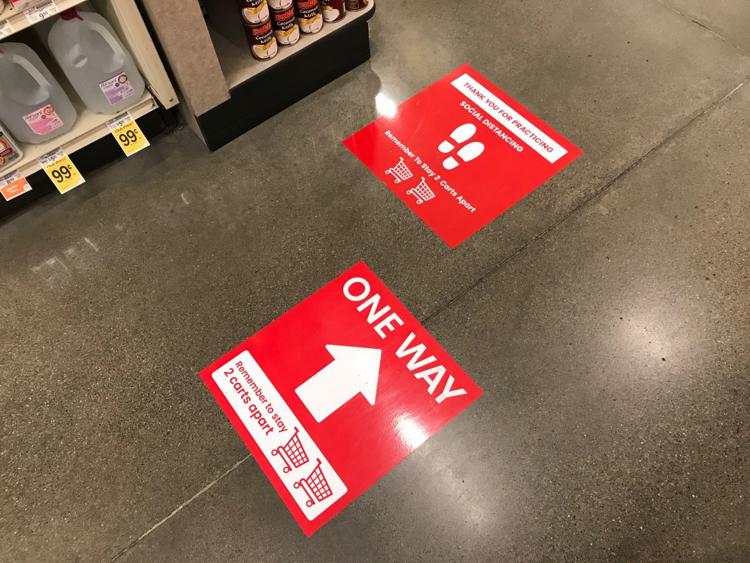 Safeway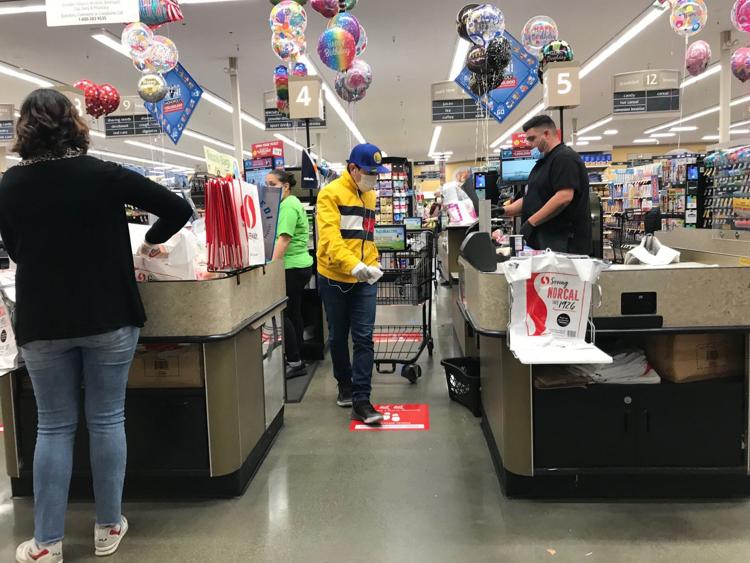 Lucky
Trader Joe's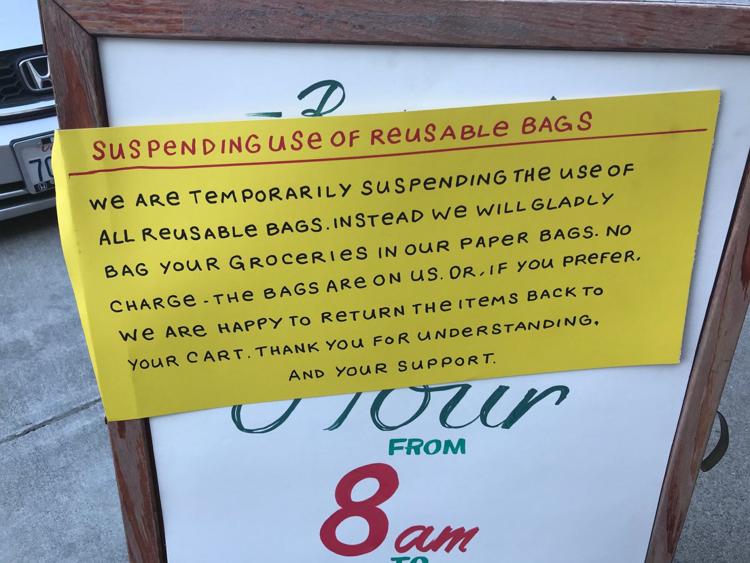 Whole Foods benches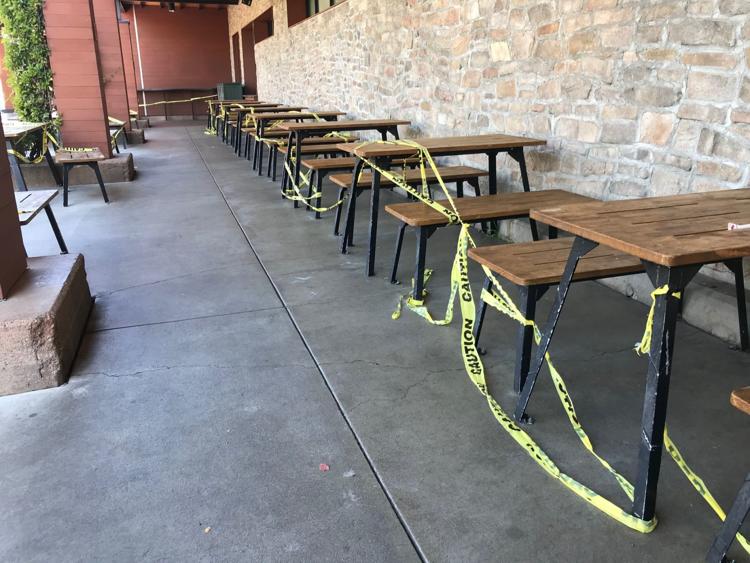 Trader Joe's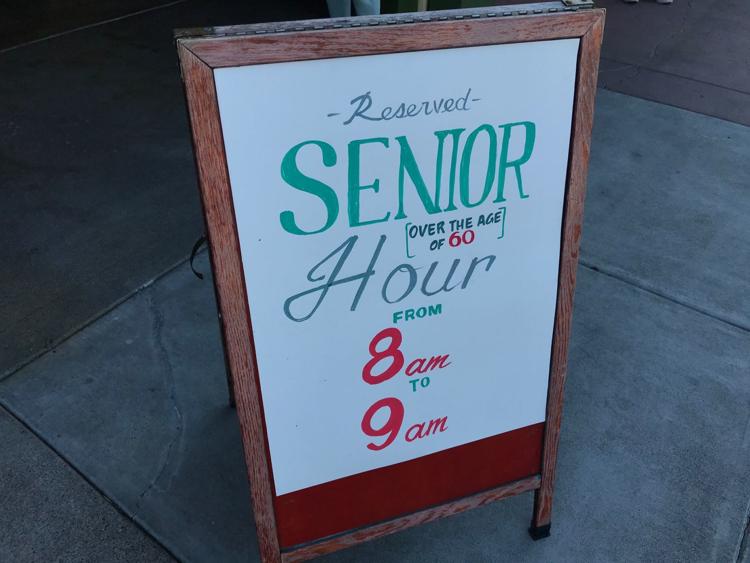 Whole Foods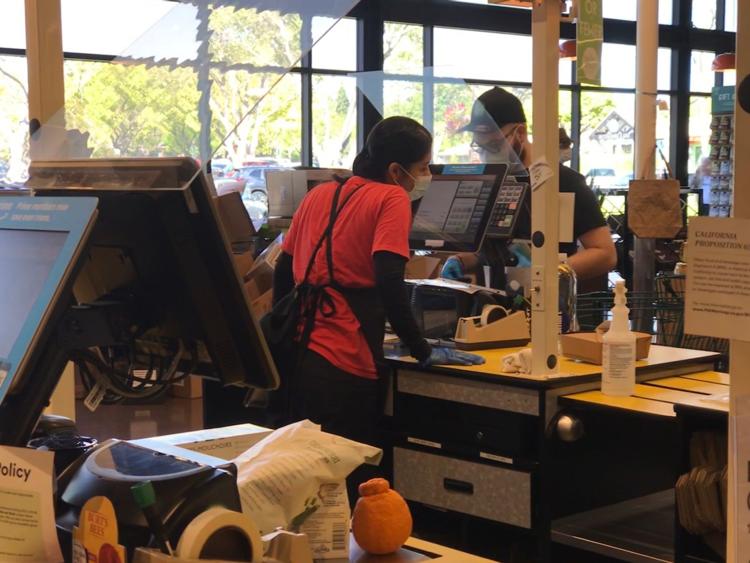 Whole Foods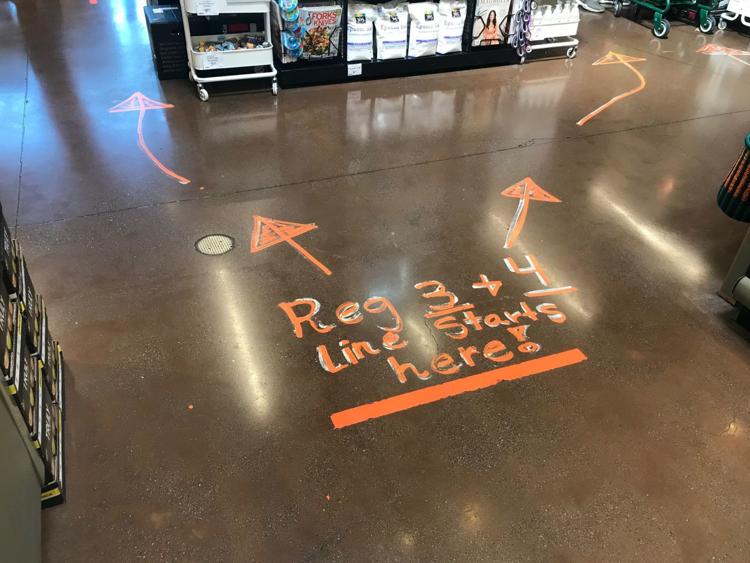 Whole Foods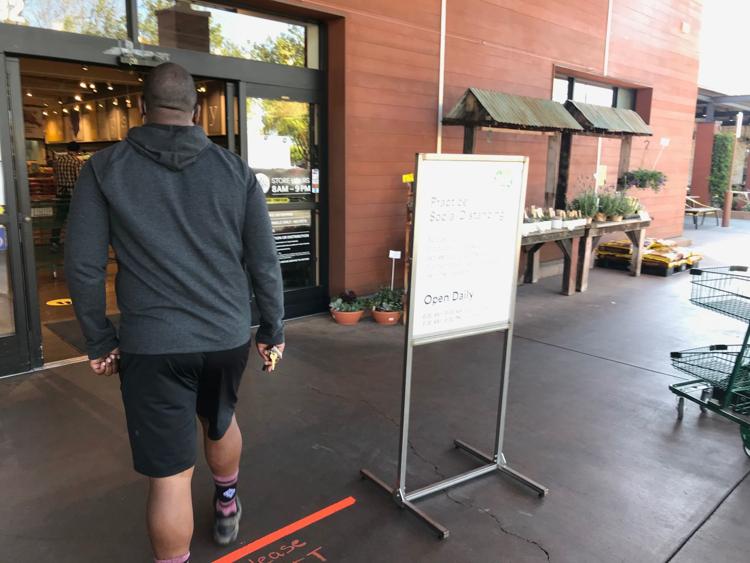 Whole Foods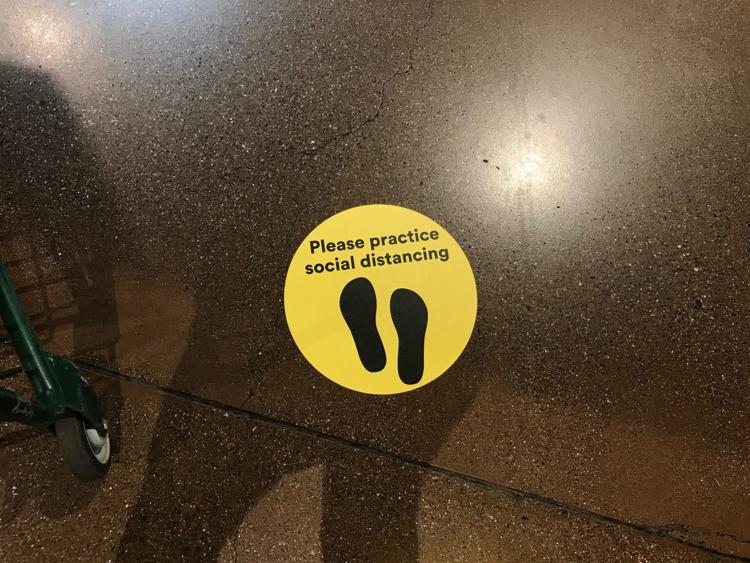 Whole Foods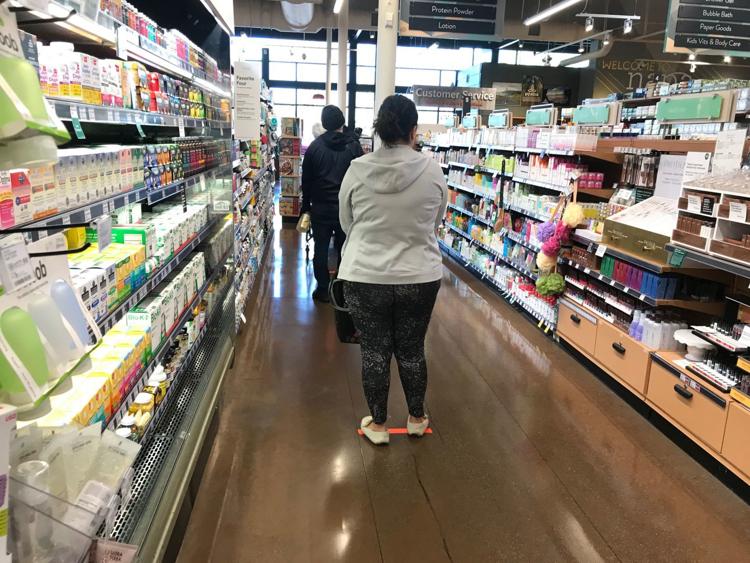 Grocery Outlet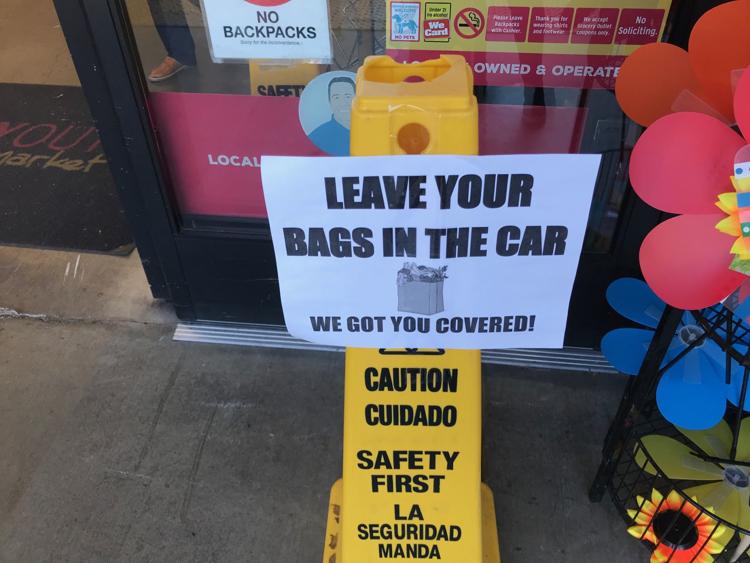 Grocery Outlet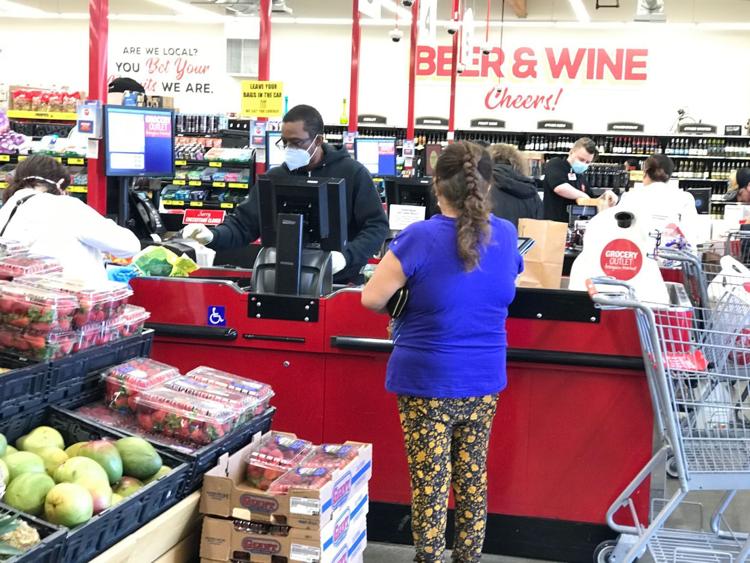 Grocery Outlet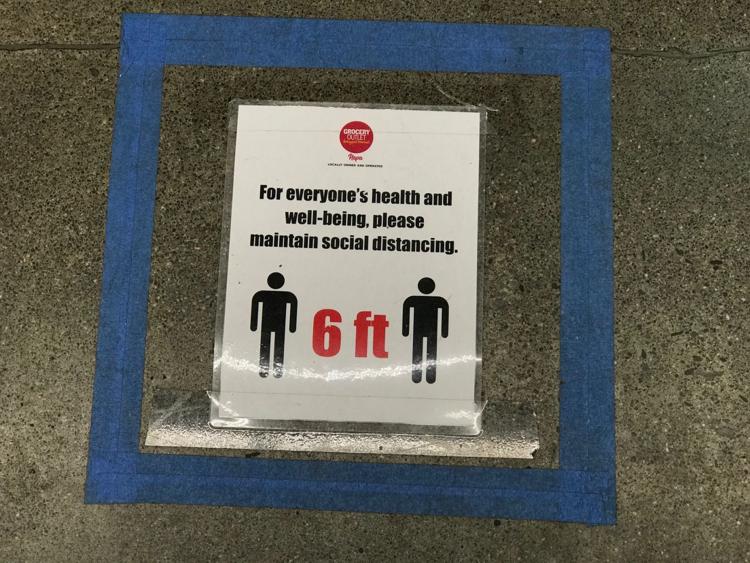 Concerned about COVID-19?
Sign up now to get the most recent coronavirus headlines and other important local and national news sent to your email inbox daily.