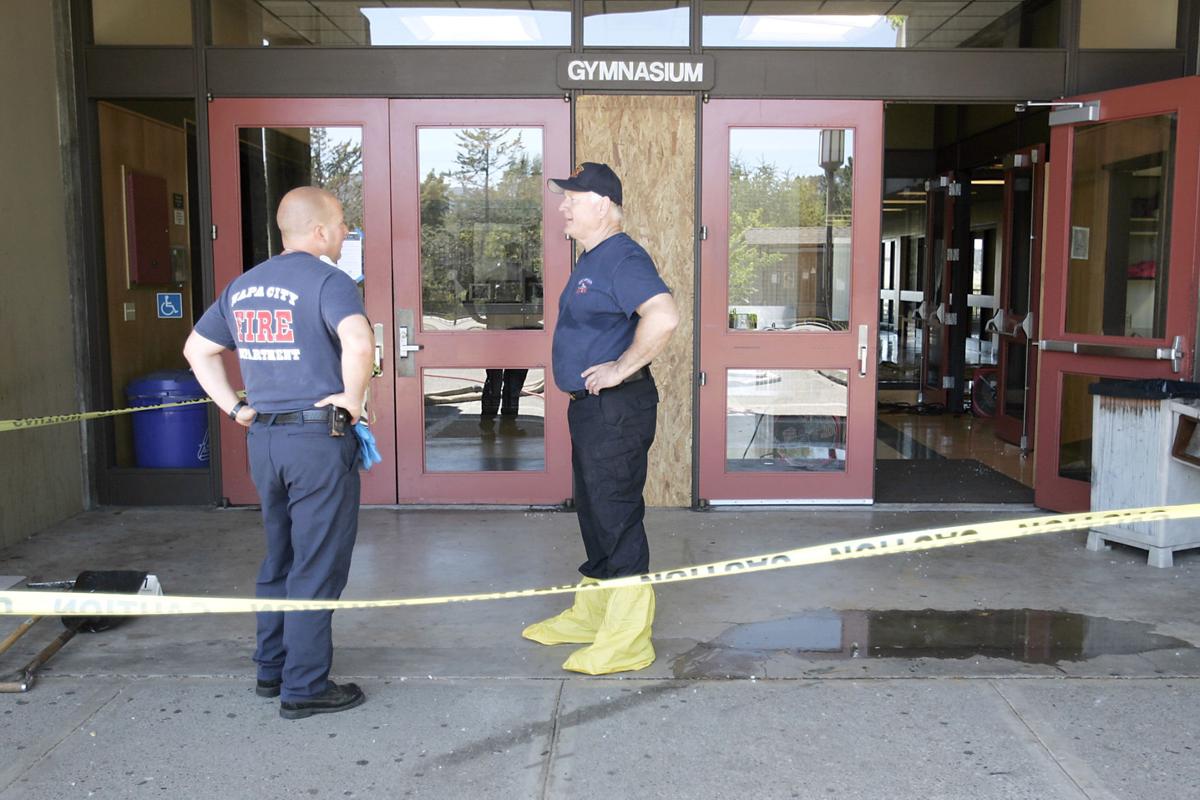 A former Napa Valley College student has been arrested on suspicion of attempted murder for his connection to a suspected arson fire in the college gymnasium last year and a second fire at a college employee's home, according to Napa Police.
The fire, which caused damage in the gym and in the basketball coach's office on June 22, 2015, was ruled intentional.
Firefighters discovered a window that had been broken by the doors at the gym's north entrance and, inside, another window to the coach's office had been broken out, firefighters said in 2015. The gym was closed for two weeks while repairs were made.
On June 28, 2015, police and firefighters were once again dispatched to a suspected arson, but at the home of a Napa Valley College employee who was closely associated with the athletic department. The fire caused damage to connected town homes and evidence of arson was found at the scene, police said.
The 15-month-long investigation resulted in the arrest Wednesday of a former student, Kasey Cardell Holt, 23, of Hercules.
Holt was arrested in El Sobrante with the assistance of the Contra Costa Sheriff's Department and booked at the Martinez Detention Facility on suspicion of attempted murder, arson of an inhabited structure, possession of a destructive device with intent to injure, residential burglary and arson of a structure.
Holt is being held on $5 million bail.
Any information should be directed to Napa Police Detective Andy Hess at 707-257-9507 or ahess@cityofnapa.org.
Get local news delivered to your inbox!
Subscribe to our Daily Headlines newsletter.