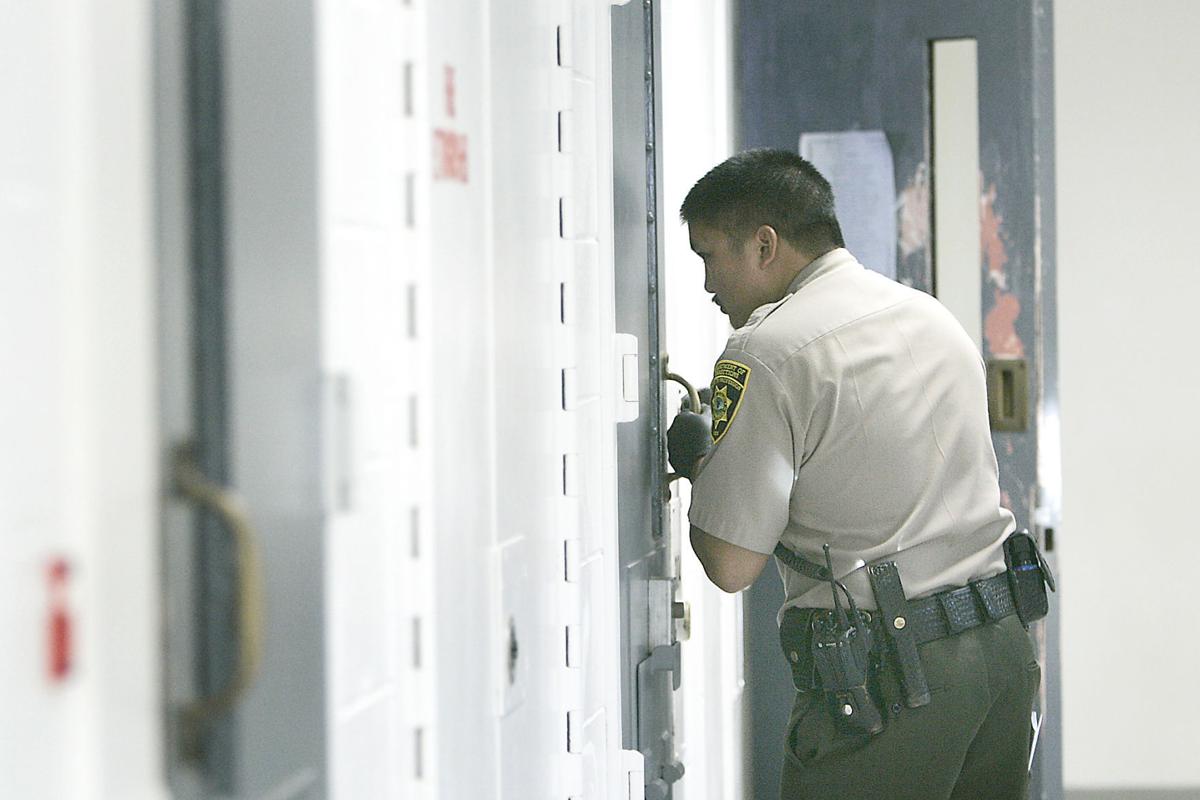 A consulting firm recommends that Napa County consider placing a quarter-cent sales tax measure on the June ballot to raise money for a new jail.
That's a smaller tax measure for a smaller jail project than county officials had originally wanted. Based on a survey of potential voters, however, TBWB Strategies is encouraging the county to scale down its ultimate ambitions for now.
In another twist, the consultants recommend running a general use sales tax measure that can pass by a majority vote. Money from a general use sales tax can be spent as the Board of Supervisors sees fit.
The alternative would be to seek a special use sales tax that has the advantage of assuring more-skeptical voters that the tax money could legally be spent only on the jail. But passing a special use tax requires a two-thirds vote.
Another option is seeking a property tax increase instead of a sales tax increase. Passing such a bond measure also requires a two-thirds vote.
County supervisors will discuss the matter when they meet at 9 a.m. Tuesday at the county administration building, 1195 Third St. They have already made it clear that they believe the existing, downtown Napa jail is aging, undersized and inadequate.
"What we have right now for a jail is broken," Supervisor Brad Wagenknecht said on Friday.
On Tuesday, supervisors might agree on the fix.
Napa County wants to replace the downtown jail with a 366-bed jail along Highway 221 near the Syar quarry. A key strategy has been to pass a bond or sales tax measure to raise $137 million of the $178 million in estimated construction costs.
Garnering a two-thirds vote – 66.7 percent – would be difficult, polling data indicates. The data shows 65 percent of voters support such a jail tax under the best of circumstances, with numbers closer to 50 percent after those surveyed are exposed to counter arguments.
As a result, the county is exploring Plan B. That involves building a 256-bed jail along Highway 221 and continuing to operate a 55-bed version of the downtown jail, until such time as the new jail could be expanded.
This smaller project would cost about $103 million, a county report said. It could be partially funded with a tax measure that would bring in about $68 million.
TBWB recommends the county choose a June ballot measure over a November ballot measure. The jail conversation has been taking place in the community for the last few months, so the time is ripe, a report from the consultants said.
Napa County built the first phase of its existing jail for $4.1 million in 1976. In 1989, the county completed an $8 million jail expansion and remodeling project.
You have free articles remaining.
Thirty percent of jail inmates suffer some sort of mental health problems, Wagenknecht said. Others have drug and alcohol problems. Others are hardened criminals.
The existing jail lacks adequate facilities for mental health and addiction treatment, county officials said.
"There's got to be a better way of doing jail then just cramming 260 people into that little rabbit warren we have on Third Street," Wagenknecht said. "It's time to do it. We should do it now."
He wants Napa County to figure out the answer to the jail issue on its own terms.
"At some point, the courts and other circumstances are going to come and say, 'You have to do it now,' " Wagenknecht said.
Napa competed to receive $20 million in state funding for the new jail last year, but was awarded only $2.8 million.
That fall 2015 competition favored counties that had not previously received state money for corrections facilities. In 2013, the state awarded Napa County $13.5 million to build a 72-bed, minimum-security re-entry facility where inmates close to release time will be able to receive educational programs and other services.
Wagenknecht didn't know when and if state funding for jails might again be available. He invited anyone with ideas on how to pay for a new jail to come to Tuesday's meeting and share them.
The survey used by TBWB told potential voters what opponents might say about a jail tax measure. Napa County already has high taxes, and residents can't afford to spend more on a jail when so many other urgent issues exist, the argument said.
"The state budget is running a surplus now, and Sacramento politicians are still handing state prisoners to Napa County to take care of," the argument said. "Rather than taxing ourselves to build a new jail, we should tell the state to pay to solve its own problems."
These and other arguments lowered support for a half-cent sales tax from 60 percent to 51 percent. The survey doesn't mention the results for a quarter-cent tax after voters hear opposing arguments.
Among the arguments in favor of a jail sales tax that most swayed voters is that much of the sales tax revenue generated would be paid by tourists and visitors to Napa County.
If the supervisors choose to add it to the ballot, the jail funding measure would join a crowded field of fundraising efforts. Napa Valley Unified School District is expected to place a $269 million school facilities bond on the June ballot.
St. Helena is considering whether to seek a sales tax increase or a real estate transfer tax.
The Parks and Open Space District may place a quarter-cent sales tax for watershed and open space protection on the November ballot.