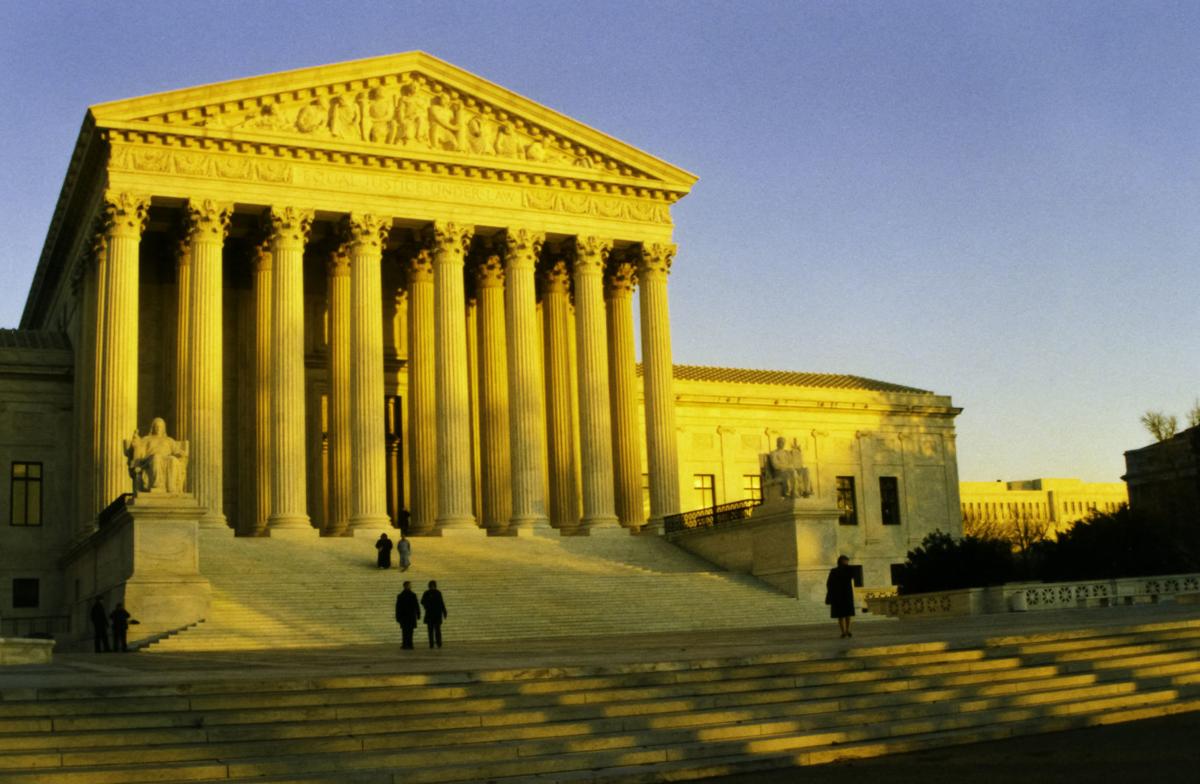 A recent Supreme Court ruling could mean more online access to wine for consumers across the United States.
The case, Tennessee Wine and Spirits Retailers Association v. Thomas, was decided in June, and struck down a residency requirement for liquor license applicants in Tennessee.
In the long term, legal experts are saying the precedent set by the ruling could expand out-of-state shipping options for consumers – and, in the wake of the e-commerce boom, potentially create new competition for wineries.
It's both an opportunity and a challenge for Napa's wineries, according to Duckhorn Wine Company Marketing Director Belinda Weber.
"This will be better for the person who is online shopping and wants to buy many different wines from different wineries," Weber said, describing the inventory that could one day be made available to consumers online by the ruling. "But if that customer wants to have a relationship with one winery, we need to be thinking: how do we establish that? How do we reinforce it?"
Because the ruling centered on barring discrimination against out-of-state retailers, it could expand retailer ability to ship directly to out-of-state consumers, just as Granholm v. Heald did for out-of-state wineries in 2005. Since then, direct-to-consumer shipping has become a central part of winery business, allowing wineries to interact directly with their consumers on a national level.
If retailers are eventually granted the same freedoms, Duckhorn could end up "competing with itself," Weber explained – in the case that customers are able to find Duckhorn wines at lower prices from a local retailer, for instance, something that already happens occasionally.
"We try not (to compete with ourselves). We try and be neutral and say, it's wherever the customer wants to buy the wine," Weber added. "But there are lots of things you can do in terms of service and technology so that the customer comes back to you, and feels like they're getting more."
For many wineries, the "more" of direct relationships with customers involves not just tangible "value adds" like discounts and free tastings, but telling the story behind the wines. At this year's Wine Industry Technology Symposium (WITS) earlier this month, panelist Jill Klein Matthiasson of Matthiasson Wines told the audience she believes consumers are "hungry for a connection to where their (wine) comes from."
"That connection to us is something they're only going to get if they're buying directly from us," Matthiasson added in an interview. But she noted that shipping wine can be challenging due to weather and compliance with individual state regulations.
"If there is somebody who can (ship wine) better or more efficiently for us, and be partners with us – that is an opportunity," she added.
At the heart of the legal debate over out-of-state shipping is the 21st amendment, which protects the rights of states to regulate import of alcohol as they see fit – collecting appropriate taxes and regulating legal consumer access. The Supreme Court's ruling disallows the kind of protectionist laws meant to explicitly favor in-state over out-of-state industry, including online-based retailers.
Most states now allow out-of-state wineries to ship directly to consumers despite initial pushback following the Granholm ruling in 2005, attorney and panelist John Trinidad told the crowd at WITS. Though it could be some time before Tennessee Wine and Spirits Retailers Association v. Thomas directly impacts retailers nationwide, there are currently ongoing court cases challenging similarly restrictive laws in states like Illinois, Missouri and Michigan, he said.
He expects that there will be similar fights at the state level regarding direct-to-consumer shipping for retailers. Currently, 12 states allow out-of-state retailer shipping. California, alongside New Mexico and Idaho, allows out-of-state retailers to ship to consumers on a reciprocal basis (only If California's retailers can ship to the state in question).
That in mind, wineries will keep a close eye on proceedings. For now, Weber said, Duckhorn will continue telling the stories behind its wines and interacting with customers directly whenever possible. Ultimately, she added, it's about the wine, "regardless of where" it's bought.
"It's an opportunity for consumers, and that's the most important thing," Weber said. "Whatever's best for the customer is going to be best for us in the end."
Get local news delivered to your inbox!
Subscribe to our Daily Headlines newsletter.