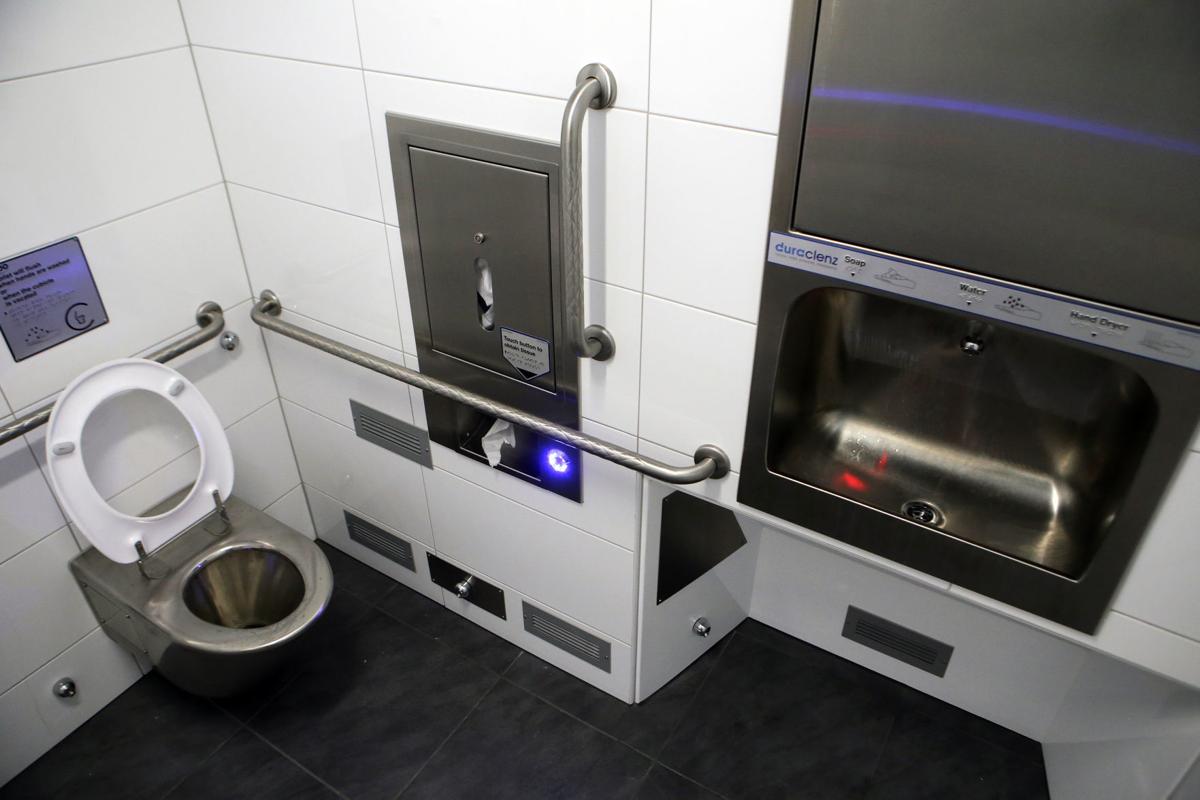 ST. HELENA — A talking, self-cleaning modular public restroom is coming to downtown St. Helena, which has struggled for years to plan and build a traditional restroom.
The Exeloo Jupiter Platinum Twin Toilet approved by the City Council on Tuesday is similar to two pairs of toilets that have proven successful in downtown Napa – one on Main Street between First and Second streets and the other at West and Pearl streets. The St. Helena model will cost $183,600 and be installed in the public parking lot near Money Way.
The lowest bids for a stick-built public restroom came in at around $500,000, far exceeding the city's budget for the project. The council rejected two rounds of bids and told staff to find a cheaper alternative.
The best option turned out to be the Exeloo, manufactured by a company based in New Zealand. The Exeloo features doors that slide open at the push of a button, automatically flushing toilets, sinks, soap dispensers and hand dryers – not to mention a welcoming voice and soothing music.
After 10 minutes, occupants are warned that time is passing and that the door will soon slide open. If they still don't move, the restroom can alert local police. It also disinfects itself after every 30 flushes, although city workers will still clean it periodically.
"It's a smart toilet," said Public Works Director Erica Ahmann Smithies.
Councilmembers praised the Exeloo as a cost-effective alternative to the city's previous design and chose two add-ons: a photo film overlay or "wrap" and hot water for the sinks.
Once the design is approved by the Planning Commission, it will take 18-20 weeks to get the restroom delivered and installed.