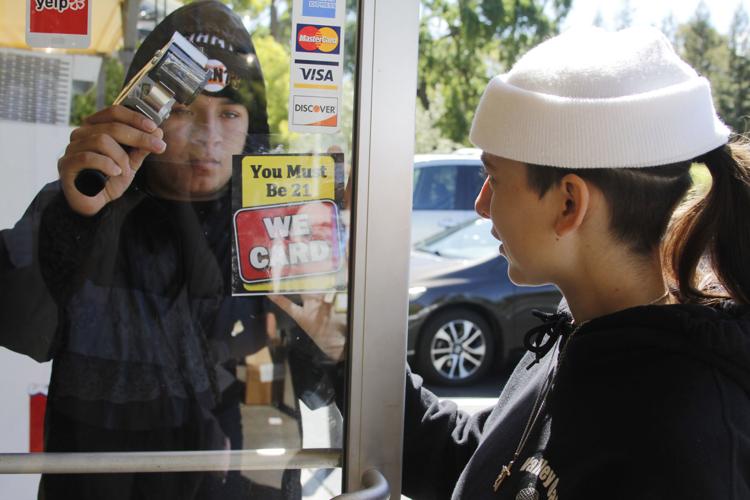 A group of high school students took over Economy Market last week, posting signs supporting alcohol and tobacco prevention and encouraging healthy food choices.
The students are a part of Valley Oak High School's "Leadership" class and are responsible for organizing school activities and giving back to the community. They run the school's Friday Night Live program, which encourages teens to make healthful choices regarding drugs and alcohol.
The work the students did at Economy Market, 1100 Imola Ave., on Wednesday was part of this effort.
"It is pretty important because a lot of stores do sell alcohol and tobacco products to underage kids," said Gilbert Arroliga-Suarez, 17, a Valley Oak senior. "You can't solve everything all in one day, but you can do so something."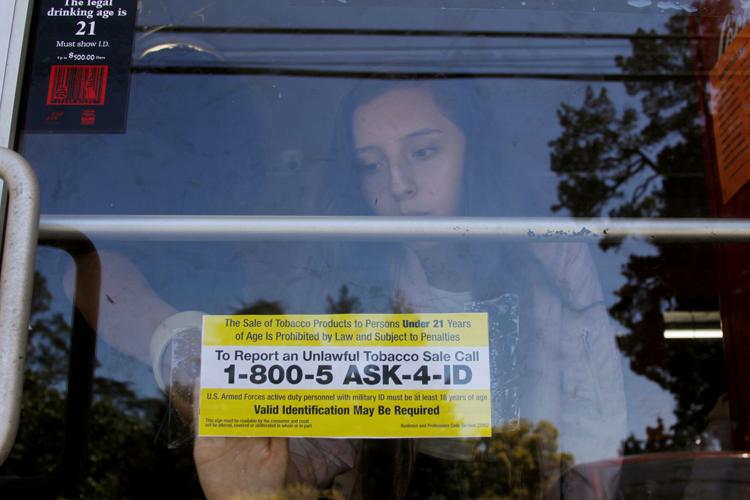 Although Arroliga-Suarez says he's never smoked cigarettes, he knows other students do.
"You know it happens in high school – everybody, they either get it from their brothers or they go to a known spot for selling to underage kids, everybody knows about it ... it's really everywhere." Just by being in the community, he said, you're exposed to drugs and alcohol use.
By posting informational and warning sign by the store's cash registers and outside on the front door, he said, he feels like he's doing something good for the community. It's spreading awareness, he said.
Some of the signs read: "You must be 21: We Card," or "The legal drinking age is 21 – Must show I.D."
The students also posted signs pointing out healthy food options, and suggested picking up a "recipe of the month" at the front counter. To encourage healthy drink choices, they moved soda to the back of the store and water bottles to the front.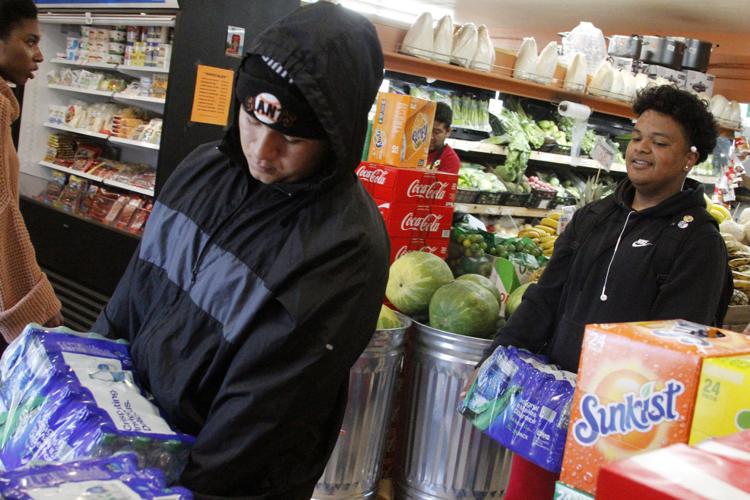 By making water bottles easier to access than soda, maybe other youths coming into the store will opt for water, said Karla Flores, 17, a senior.
Peter Khoury, Economy Market owner, said that he let the students come in because it seemed like a good thing to do.
"I think that sometimes showing a little bit of kindness or humbleness can go along way with people," Khoury said.
Although the signs could deter alcohol and tobacco sales, Khoury said that he didn't mind. Compared with some of his convenience store counterparts, Khoury's sales of those products are low anyway. He said he sells the products more to be convenient for his shoppers than to make money.
"Normal stores that sell cigarettes … they'll sell more than 100 cartons a week," he said. "I sell only 13 cartons a week."
Khoury doesn't have signs promoting alcohol or tobacco use nor does he contract with any companies.
"I like to sell groceries, meats, taqueria and produce," he said. He likes to keep the business a family store, he said. "I want them to feel that someone who owns a business doesn't have to be all about money."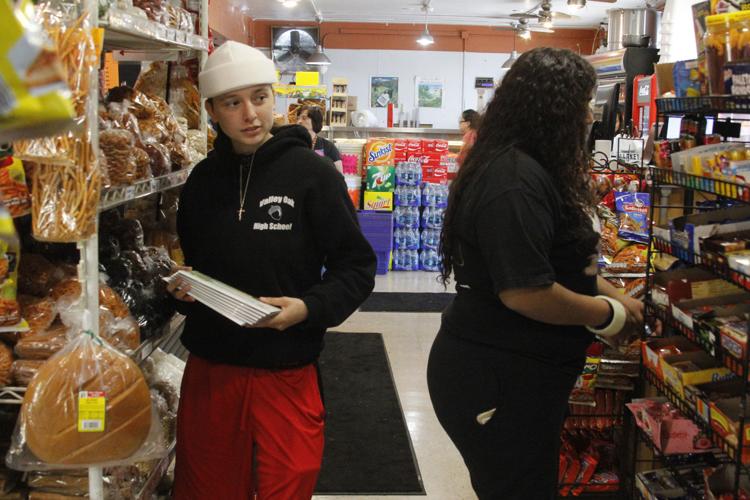 "We get all families. I met kids when they're in their stroller, now they're adults coming back from college … it's a nice feeling to see that," Khoury said. "One of the (Valley Oak) kids grew up (shopping) in my store," he said.
Lori Roberts, 18, is that student.
"I used to live around here and a lot of kids come in," Roberts said. Although she was never interested in smoking or drinking, Roberts said that the changes are a positive thing for the other kids in the neighborhood.
Economy Market was one of the few stores to agree to let the students come in and make changes, said Nancy Wynne de Rivera, Napa County Health and Human Services Agency. Some stores receive incentives from distributors to hang posters advertising tobacco and alcohol products, she said, so the owners might be hesitant to add conflicting messaging.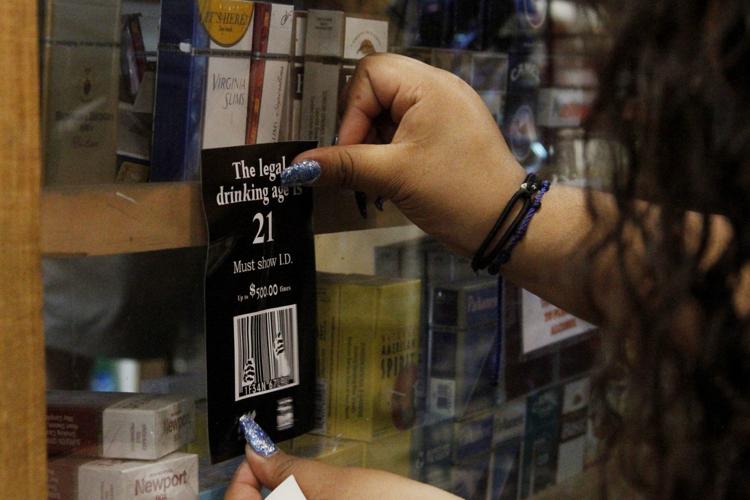 Economy Market keeps most of its alcohol either in a refrigerator or behind the counter, which is better because then it isn't easy to snatch, Wynne de Rivera said. And, as far as the nutrition suggestions go, the students highlighted products that the store already had in stock.
The student work helps the community and it also helps to instill responsibility into the students, Leadership adviser Julie Lovie said.
"This is really just growing eco-literate citizens," she said, "making sure that we're helping provide the next generation with responsible citizens (who are) connected to their community."
"We're growing leaders," she said.