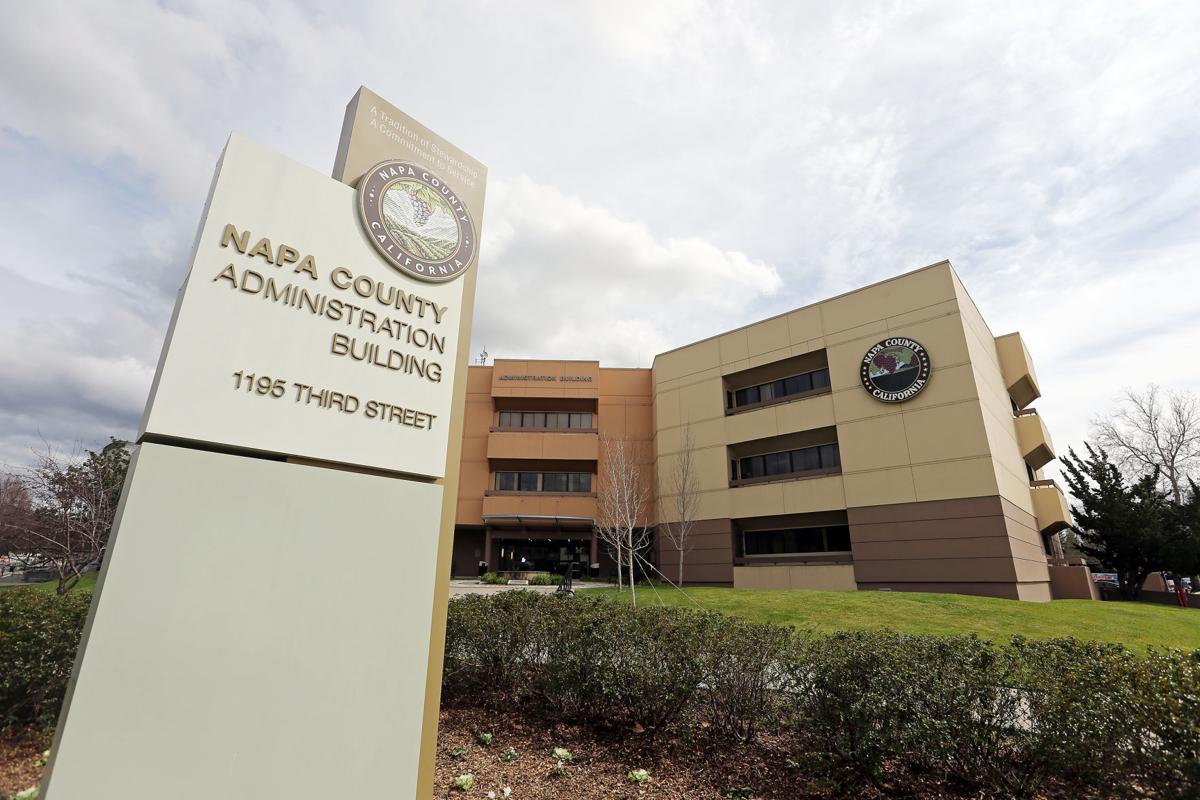 Another sign that Napa County is trying to make a COVID-19 comeback is the return of festive temporary events at wineries.
Two got approved at a county Zoning Administrator hearing last week. Hall Wines can hold its Kathryn Hall Harvest Celebration and Napa Valley Grapegrowers its Harvest Stomp, both on Aug. 28.
"Pretty straightforward," Zoning Administrator Brian Bordona said before approving the Hall request. "I'm happy to see people are getting back to normal and fundraising and socializing again."
Support local news coverage and the people who report it by subscribing to the Napa Valley Register. Special offer: 1 year for $26
Napa County stopped granting temporary event permits in 2020 because of the COVID-19 pandemic. It resumed this past April.
"By accepting temporary event permit applications, Napa County is opening up and supporting local businesses and community organizations who want to begin holding events again," Planning, Building and Environmental Services Director David Morrison said at the time.
About three temporary event licenses have been granted this year, with about another 20 applications pending, Bordona said in an email.
Many can be approved without a public hearing. Other requests, such as for a non-subsequent event with more than 400 people, require going before the Zoning Administrator.
Temporary events are not the same as winery marketing events. Napa County's 500 or so wineries already have a total of more than 23,000 marketing events approved annually as part of their use permits.
Wineries can also apply to hold temporary events granted by the county on a case-by-case basis. Applicants must show the county how they will handle such matters as parking.
Temporary events permits are required by the county for a variety of short-term public gatherings in the unincorporated area, including festivals, concerts, house and garden tours, art performances, athletic and speeches.
Past examples include Music in the Vineyards, Festival del Sol, Afternoon in the Vineyards, Festival Napa Valley, charity events and 5K runs. Napa County typically grants 50 to 100 temporary event permits annually, county officials said.
The Kathryn Hall Harvest Celebration will be from 11 a.m. to 3 p.m. Aug. 28 at the Hall winery near St. Helena. Tickets will be sold and about 800 guests allowed.
This event will showcase how different cultures throughout the world celebrate harvest with wine, art, food, and dancing, the application said.
The Napa Valley Grapegrowers Harvest Stomp is to be from 6 to 11 p.m. Aug. 28 at Round Pond Estate winery at Rutherford. About 500 guests are expected for an event to feature Napa Valley wines and exhibition-style cuisine. It is a fundraiser for the Napa Valley Grapegrowers and Napa Valley Farmworker Foundation.
The county Planning Commission in 2015 took a look at how the county considers temporary event requests. One idea was to assign wineries a temporary event limit on their use permits.
The Planning Commission heard from a number of organizations that benefit from fundraisers held through these gatherings. After considering options, it endorsed the present system.
"If it isn't broken, I don't recommend we try to fix it," then-Planning Commissioner Terry Scott said at the time.
Catch up on Napa County's top news stories
Get unlimited digital access to the Napa Valley Register for just $1 for your first 3 months! Enjoy every article without restrictions and find tons of subscriber-only perks, such as access to our daily eEdition. Click here for details!