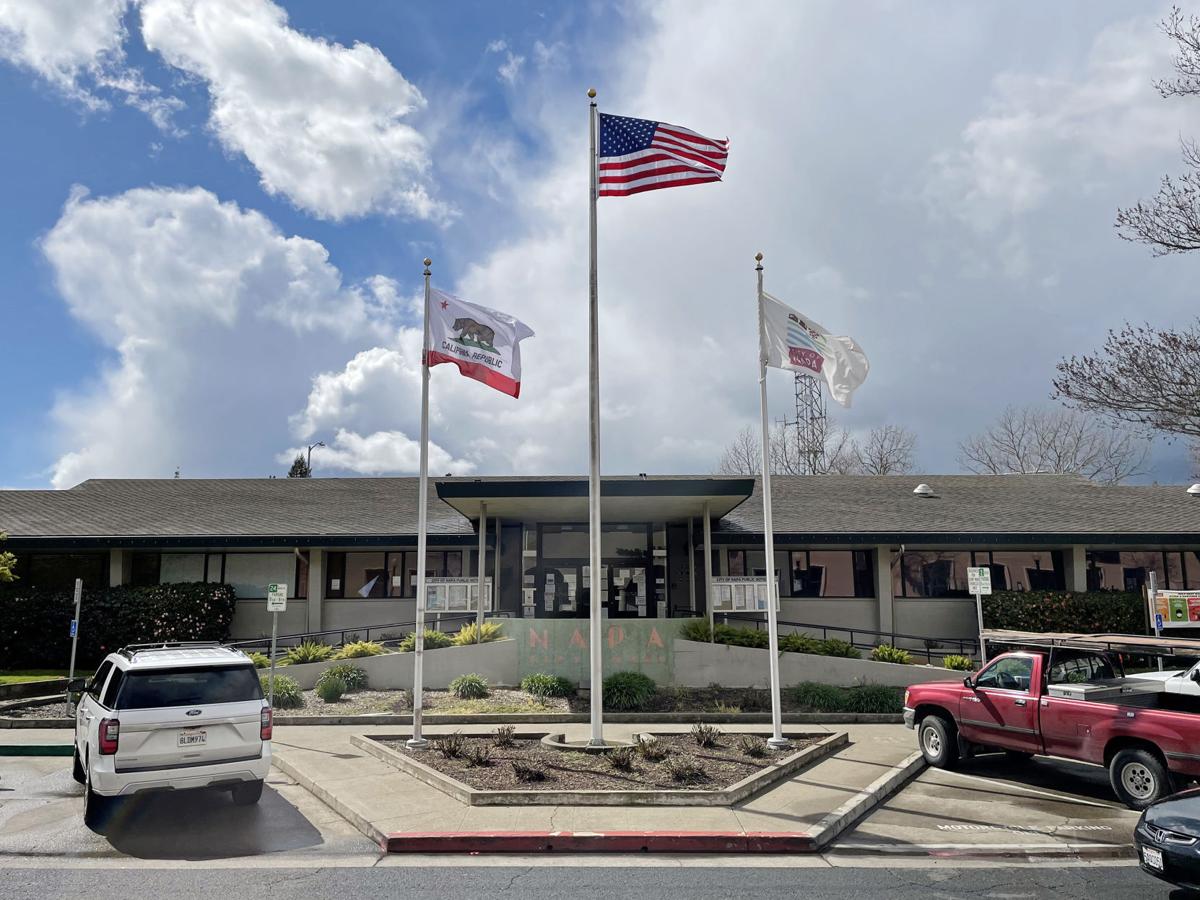 The city of Napa, like many employers across the country, hasn't made much progress in filling vacant city positions this year. 
Human Resources Director Heather Ruiz told the Napa City Council this week that the city — despite completing 30 recruitments in roughly the past six months — is operating with about 92 vacancies, a rise from the 85 identified on April 1.
"That's obviously an ever-changing number, it changes week to week," Ruiz said. "We bring people on board and people leave, so it's constantly fluctuating."
Support local news coverage and the people who report it by subscribing to the Napa Valley Register. Special offer: $1 for your first 6 months!
Ruiz said in an emailed statement that the city has been trying to refill about 60 positions that were left vacant in fiscal year 2020-21, in response to budgetary concerns around the COVID-19 pandemic.
Bolstered by better-than-expected economic results and funding from the federal American Rescue Plan Act, the city's 2021-22 budget includes a goal of filling those vacant positions by June 2022.
But one reason the number of vacancies has grown instead, Ruiz said, is 19 employee departures — a roughly 4.6% turnover rate — in about the past six months. Five of those departures were retirements; four were the result of employees relocating outside of California and most of the 10 other former staff members found jobs elsewhere, according to Ruiz.  
The growth in vacancies is also partially explained by the city focusing on internal promotions in filling the positions, Ruiz added, because filling a vacant position with a current staff member leaves another staffing hole.
Hiring has also come slowly, Ruiz said, which is true for many sectors of the economy.
One of the most prominent challenge areas for hiring has been the Napa Police Department, Ruiz added. Napa police Chief Jennifer Gonzales said the department has 12 vacancies: eight officer positions, a captain position and three dispatcher positions.
"Recruitment is challenging, now more than ever, both within local government and throughout all industries nationwide," Ruiz wrote. "The pandemic has created a dynamic time in employment, to both search for new employment, as well as recruit talent for open positions."
Ruiz referenced a July Gallup analysis that found 48% of working Americans were actively job searching or watching for job opportunities. The analysis also found that 3.6 million Americans resigned from jobs in May and businesses held a record-high number of unfilled positions.
"I would describe it as, in 2020 if you had a job you kind of hunkered down and kept it, people were very insecure and uncertain about the future," Ruiz said. "[Now,] people are feeling more confident, they're feeling more stable and they're looking for different things in work, so they're moving around."
Robert Eyler, an economics professor at Sonoma State University, said during a presentation to the council that employment levels in most economic sectors around Napa are essentially back to where they were prior to the pandemic.  
"Things have gone very well regionally around Napa in terms of tourists coming back," Eyler said. "The biggest thing I hear on the street anecdotally, in the city of Napa and also Napa County, is the inability to hire, not the lack of want to hire but finding the correct employees for the job."
Leisure and hospitality sectors — such as personal services, hair salons, nail salons, fitness centers, bars, restaurants, and hotels — are still behind in terms of job recovery, Eyler added. But, he said, both the city and Napa County as a whole have seen more recovery momentum than other parts of the Bay Area.
"It's been good news for our community here, the recovery that we were hoping would return," said Mayor Scott Sedgley at the meeting. "And in fact it looks like it has, so all we can do as the council and the community is to keep doing what we're doing, wearing masks and social distancing and taking vaccines to keep us on this positive trend."
In other news, Napa city manager Steve Potter said city leadership is in discussions with employee unions about the potential impacts of mandatory vaccination for city employees. But, he added, there's "a lot of discussion to take place before we get somewhere on that."
Catch up on Napa County's top news stories
Get unlimited digital access to the Napa Valley Register for just $1 for your first 6 months! Enjoy every article without restrictions and find tons of subscriber-only perks, such as access to our daily eEdition. Click here for details!
You can reach Edward Booth at (707) 256-2213.