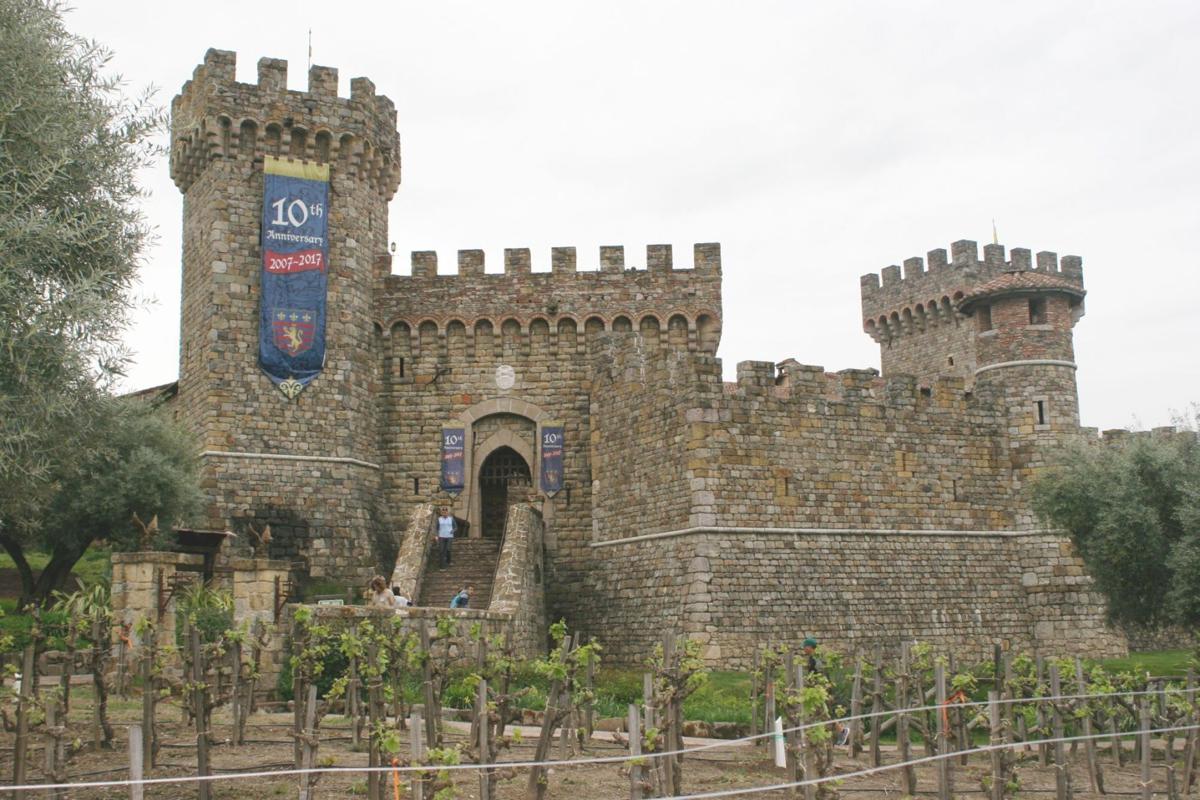 Editor's note: the permit to extend filming was granted.
"The Quest" continues at the castle setting of Castello di Amorosa winery — or, at least, the producers hope that's the case.
Napa County supervisors will provide the answer on Tuesday. They will decide whether the medieval-tinged reality television show can continue filming at vintner Dario Sattui's $30 million Tuscany-style "castle winery" until March 10.
Things look good for "The Quest." The item is on the Board of Supervisors' consent calendar, which is reserved for items that county officials view as being uncontroversial.
Support local news coverage and the people who report it by subscribing to the Napa Valley Register.
Supervisors in October authorized the "The Quest" to film at the winery near Calistoga from Nov. 9 until Feb. 13. But the pandemic and a state stay-at-home order changed the schedule, a county report said.
That stay-at-home order took effect in the Bay Area on Dec. 18 and lasted until Jan. 25 to try to combat a COVID-19 surge.
Supervisors, besides granting that March 10 extension, could modify work hours. Filming is limited to 12 hours a day between 7 a.m. and 11 p.m. The producers want to film to midnight on six nights to avoid conflicting with winery hospitality operations.
"The Quest" involves contestants engaging in various tasks in the fantasy world of Everealm. It ran on ABC television in 2014 and is being revived on Disney+ streaming service. The original plan to film at Burg Kreuzenstein castle in Austria was canceled because of COVID-19 travel restrictions.
Producers then sought a medieval-style castle in the United States. They needed something more convincing than the one at Disneyland.
Castello di Amorosa proved to be the answer. Sattui opened the winery in 2007 after importing almost a million antique bricks from Europe and employing building methods used 800 years ago.
"It looks so authentic, that's why they wanted it," Sattui said in October.
The casting notice for "The Quest" said producers wanted 13-to-16-year-olds with "large imaginations for a fantasy role-playing adventure taking an unscripted cast into a scripted world."
This fantasy-world show could have a real-world impact. According to a county report, producers AQP LLC estimate the production will have a $6 million benefit for the local economy, including 30 jobs, transient occupancy taxes and purchases of goods and services.
The Board of Supervisors meets at 9 a.m. Tuesday, Feb. 23. In-person attendance is not permitted because of the pandemic. Go to https://bit.ly/3uiBWMl to find out how to view and participate.
WATCH NOW: WHY DOUBLE-MASKING WORKS BETTER
Catch up on Napa County's top news stories
SEE NAPA SCHOOL PICTURE DAY SURVIVING PANDEMIC