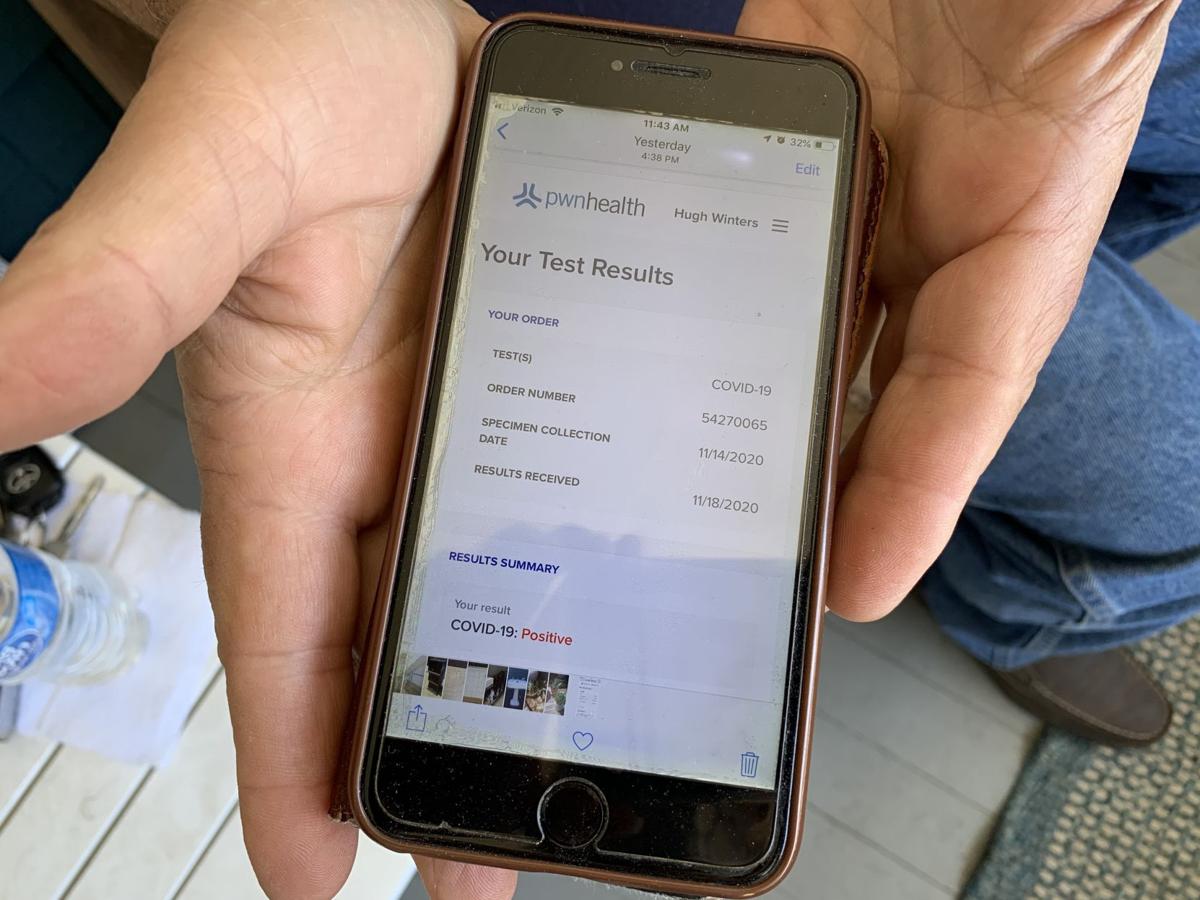 Thousands of Napans have happily bared their arms to get vaccinated against COVID-19, but some locals won't be rolling up their sleeves for the shot just yet, if at all.
For a variety of reasons, these residents have chosen not to be immunized.
"I've always been on the fence about it," said Joe Molina, age 56, about getting the shot.
"I'm not anti-vaxxer," said Molina, "But I like to have a lot more information" before getting immunized.
Molina said he's concerned about possible adverse effects from the vaccine. And besides that, "I'm healthy. I don't hardly ever go to the doctor."
He's not worried about getting COVID-19, he said. "Not at all. Because I take care of myself. I wear my mask. I wash my hands diligently. I don't believe in freaking out about COVID. I'm taking what precautions I can. I'm not afraid of it."
He's not one to tell anyone how to live, said Molina. In his opinion, "It's everybody's responsibility to make up their own mind" about getting the shot.
Support local news coverage and the people who report it by subscribing to the Napa Valley Register.
Napan Hugh Winters said doesn't plan on getting immunized because he had COVID-19 back in November, and therefore he believes he doesn't need the vaccine. He's also skeptical about the actual vaccines.
"The thing is that the vaccines were created months ago," said Winters. "Now there are variants" to the virus. He wonders if the vaccines work on today's variants.
According to the CDC website, people "should be vaccinated regardless of whether you already had COVID-19. That's because experts do not yet know how long you are protected from getting sick again after recovering from COVID-19."
Given that information, would Winters consider getting the shot?
He thinks the CDC and the medical community is "erring on the side of caution," said Winters. "It might be one thing if I had kids in school or if I had a serious health condition, which I don't. I just don't think I need it."
When people ask if Winters has been immunized, "I just say 'I've already had COVID, I don't need a vaccine.' Some people want to argue about it but they don't really know anything."
A Napan named Walter is another local who won't be getting vaccinated. Walter asked that his last name not be used in this story. "We live in a world of cancel culture," said Walter. He wouldn't want his views to paint him in a bad light or affect his family, he said.
Walter explained his decision. "There's no long-term studies" about these new vaccines, he said. "It's rational to be concerned."
"This vaccine is essentially untested," he said. In fact, "I'm concerned for everyone who's taken it."
Besides that, COVID-19 has a high survivability rate and he is healthy, Walter said.
"I'm in great shape, I don't smoke, I'm not at risk," he said.
According to him, "The devil you know is better than the devil you don't. There's too many firsts for this one."
What kind of reaction is Walter getting from his friends or family about his decision?
"You'd be surprised at how many people are looking at this the same way (and) at how many people who are not signing up for this because it's experimental," said Walter. "This is all unchartered territory."
A Napan named Ann, who is in her 80s, said she isn't getting the vaccine either. Ann asked that her last name not be used because she didn't want to embarrass people in her family by going public with her decision.
Yes, the vaccines have been approved by the FDA for emergency use, "but it's not gone through all the steps it usually goes through," she said.
Ann has questions about these new vaccines.
"How often are we going to need it? How long does it last?"
"I'm not against vaccines," said Ann. "I just don't trust this one yet."
She knows that some disagree with her decision. "It's dammed if you do, damned if you don't."
"I think I might as well take my chances," she said. For now, "I'm going to hide and watch," what happens.
"I'm not doing much stuff anyway," said Ann. "My traveling days are over. I'm not hopping on an airplane. I will wear a mask when I go out. I'm as careful as I can be."
Holly Rogers of St. Helena is abstaining from the COVID-19 immunization, but not by choice.
"I want to but I can't," said Rogers. She has prior health conditions and is waiting for clearance from an immunologist or allergist first.
If she gets the OK from her doctors, she will get the shot, said Rogers. "Absolutely."
Until then, "I'm stuck being the only unvaccinated person making everyone else have to wear masks" and other protections, she said.
Dr. Karen Relucio, Napa County's Public Health Officer, said she's heard some of the arguments against vaccination before.
According to Relucio, the COVID-19 vaccines are safe.
"The government is monitoring the effects of these vaccines," she said. For example, as soon as the Johnson & Johnson vaccine was thought to create blood clots in some people, "the federal government put a pause on it," said Relucio.
"We haven't heard of any long-term side effects from these vaccines in Napa County," said Relucio. In fact, "There are far more people that have long-term side effects from COVID-19 than the vaccines."
She echoed the CDC's advice about getting vaccinated even if you already had COVID-19.
"We know that the virus that causes COVID-19 has a lot of mutations. There is a chance you can get reinfection and possibly complicated disease as a result," said Relucio.
Yes, the vaccines we have available today were developed months ago, but "we've had far less hospitalizations and deaths and cut our outbreaks," significantly since the vaccines were implemented," she said.
"We know they still work," Reluccio said.
"It's understandable that people may be afraid to use a vaccine that is under emergency use authorization but at the end of the day we are seeing the positive effects of the vaccinations," said the doctor. "Our hospitalizations and deaths have decreased. Our outbreaks have decreased."
To achieve herd immunity, "we all have to do our part," said Relucio.
"It's not just about you, it's about the people who are more vulnerable,"  Relucio said. By getting immunized, "you are protecting those people. You are allowing the economy to open up by increasing community immunity. It's allowing people to get jobs and children back to school full time. To allow our essential workers to be protected and to not bring home COVID to their families. It's a collective responsibility on multiple fronts."
"These vaccines are one of the tools in the toolbox to get us out of the pandemic," she said. "It's a safe and effective way to prevent COVID-19 disease, hospitalizations, and deaths."
Catch up on Napa County's top news stories