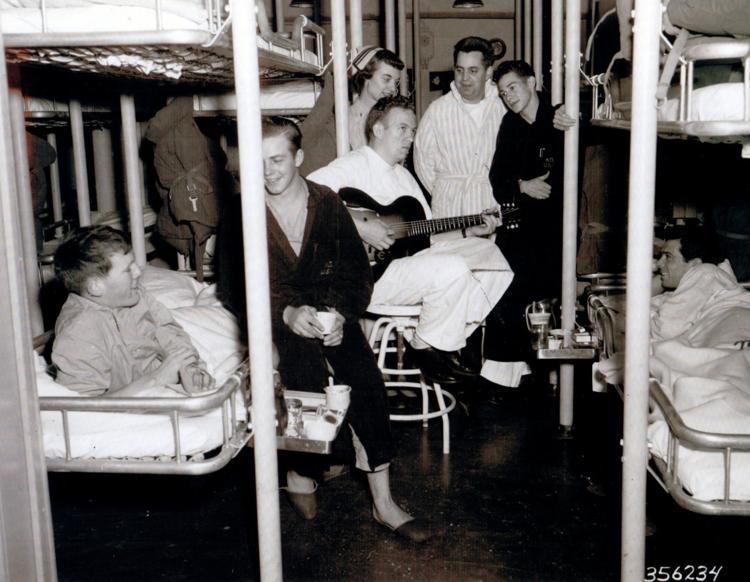 Editor's note: This is the second of a 10-part series profiling veterans who live in Napa County. To submit suggestions for other veterans to profile, email sscully@napanews.com. This week's story was sponsored by Microtone Audiology, Inc.
As Chinese troops swarmed over positions held by astonished U.N. troops in Korea in December of 1950, soldiers began tumbling back south, dragging their wounded with them.
The Chinese attack, a complete strategic and tactical surprise, threatened to wreck the U.N. position in Korea – and even spread to a new regional or global war.
As the troops streamed south, a handful of allied naval vessels maneuvered up a narrow channel off the port of Inchon, toward the fighting. Among them was a tall, white ship, known as the U.S.S. Repose. Although a U.S. Navy vessel, it carried no guns – only doctors and nurses to tend the wounded.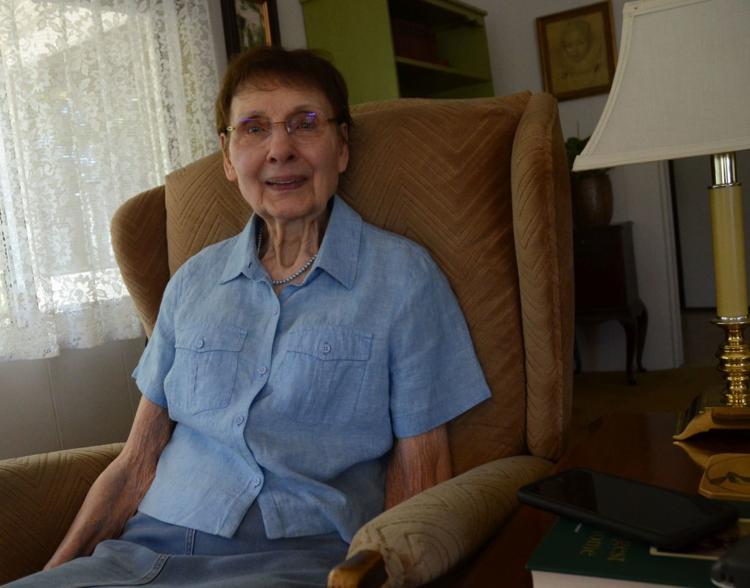 It risked mines and marauding Chinese forces to take aboard 750 wounded American and allied troops.
"We worked around the clock for two and a half days," Capt. C.H. Perdue told the Associated Press once the ship had safely delivered the troops to hospitals in Japan. "Our litter hoists and boatswain chairs were lifting wounded aboard without a bobble. We didn't pull out until the ship's wards were full to the brim."
Under the headline "Hospital Ship is Unsung War Hero," AP writer Tom Stone reported "Thirty Navy nurses attached to the Repose worked around the clock caring for the wounded."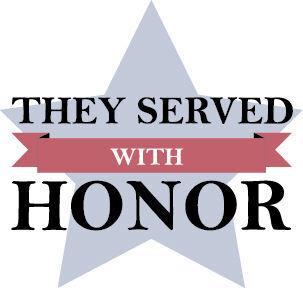 Among those 30 nurses was Rita Iadarola, 96, a retired school nurse from Napa.
"There was a problems with the channels … some of them were mined," she recalls, now nearly 70 years later. "So they had an Australian channel master get on the ship and help and then they had a helicopter looking for mines from the sky."
She said nobody on the ship was really aware of the danger – from mines, from the shallow channel, which was just 6 inches deeper than the ship, or from the rapidly advancing Chinese troops.
"We didn't have time," she said. "That's the way people are … You somehow or another if you are in a situation you just, you don't worry, you just work. We worked like 36 hours without going to bed."
After loading up 750 wounded men, the ship headed back to the Navy hospital at the port of Yokosuka in Japan.
"We just went on. You know, we took the patients and went back to Korea, and we didn't think anything else about it," she said.
It wasn't until she saw the Associated Press article that she realized just how significant their actions had been.
"About two weeks after that, I got a letter from my mother, and that was in the letter," she said, pointing to a photocopy of the original article. "Since it's AP, I think that means it was published (all over). That is the only reason I even fully realized what we had done. If it wasn't for that being in the paper, I wouldn't have (thought about it)."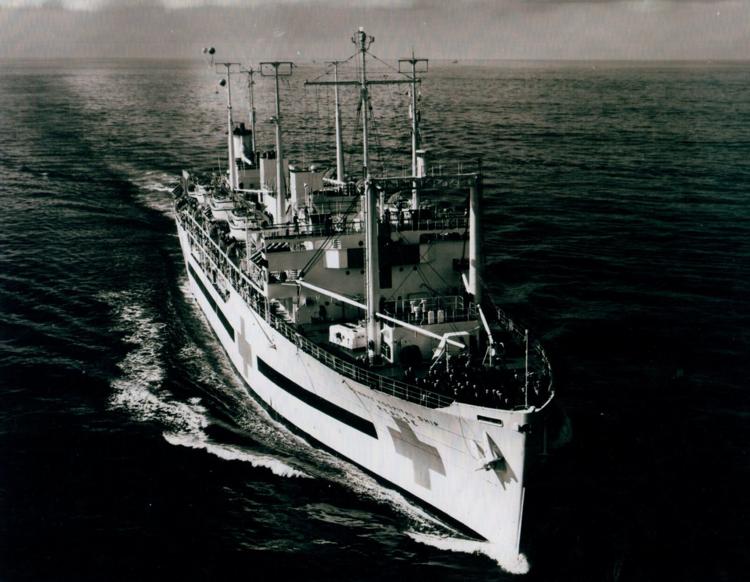 Iadarola is modest about her role in the Korean War, and in treating the wounded in World War II before it.
"I don't want this article ... to be about me, as much as all of these marvelous doctors, the nurses and corpsmen and how terrible it is … Hundreds of thousands of men wounded" and more than 30,000 dead in Korea, she said.
But of course, in story of any war, or on any ship, are thousands of individual stories, each from a single perspective and experience of war.
As with so many of her generation, World War II profoundly changed Iadarola's life, shaping its contours even today.
She grew up in Youngstown, Ohio in the heart of the depression. Even before she was a teen, she was helping to support her family, working providing care for a neighbor woman who was suffering heart problems.
By high school, she had decided to become a nurse and enrolled in a training program at a nearby hospital in 1941. That was where she heard about the attack on Pearl Harbor and decided to help out in the war effort as soon as her training was done.
When she was finished with her training, she volunteered, deciding to join the Navy – despite the fact that she had never traveled more than about 40 miles from home, let alone set foot on the high seas. She was told to report to the Navy hospital in Long Beach, California.
"I got my orders ... on a certain day I was to get on the train, and there were these chits in the letter. Tickets to be on the train ... it took four days to get from Ohio to California," she said.
The trip was an eye-opener on many levels.
"I'd never been in a restaurant," she said. "There was another chit and it said you can go to the dining room and have all your meals and then they gave a chit not to have a room but have a berth with curtains."
The morning after reporting to the chief nurse in Long Beach, the 21-year-old Ohio girl was in uniform with a commission as an ensign in the U.S. Navy – and in charge of a large ward full of wounded servicemen.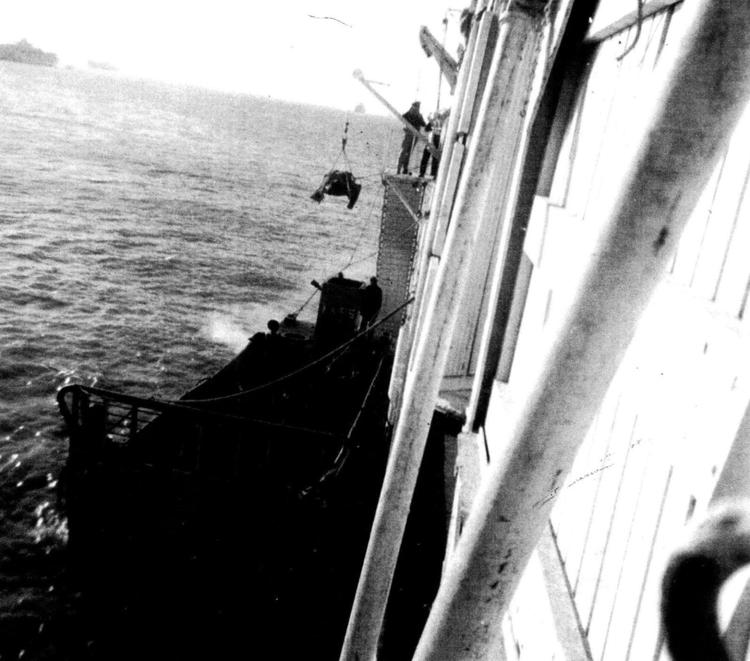 There were "50 patients all in a half circle and my desk was in the middle," she recalls. "And wonderful corpsmen (enlisted medical specialists). The medical corpsmen were so smart. They were really well trained and they just did everything."
Her transition into the military was so sudden that she didn't really know what to do. She had to fall back on her memories of movies involving the military. And she remembered one thing about those movies – constant inspections by officers.
"I said what are we going to do about inspections? What do I have to do," she asked the more experienced corpsmen. "They said 'you don't have to do anything, because if we don't pass inspection, we're not going to get shore leave this weekend.' We never missed because the enlisted men took care of everything."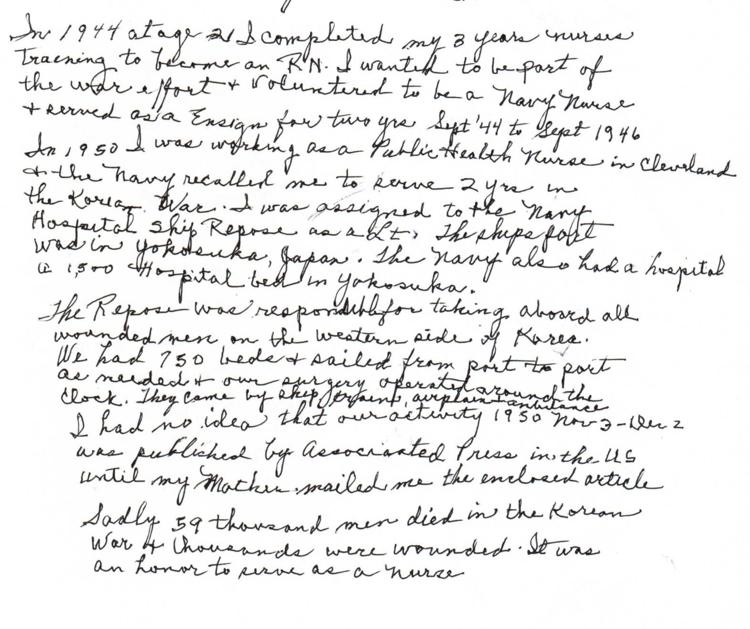 Iadarola remembers the war years as relatively peaceful. The hospital was large and comfortable, and as officers, the nurses had the freedom to travel and socialize on their days off.
On leaving the military in 1946, she decided to take advantage of her veteran benefits and get a bachelor's degree in nursing. She returned home to Ohio and returned to school. She later got a job as a public health nurse in Cleveland.
On returning home from a trip to Europe with friends in late 1950, however, she got some news.
"I got back and my mother said 'There's a letter here for you from the United States Navy.' And see the Korean War had started … They wanted me right away."
Like so many doctors and nurses from World War II, she had to drop everything she had built in civilian life and report for duty again. She was ordered to Oakland, where she was flown by seaplane to Hawaii, and then on an island-hopping trip to Japan, where she joined the U.S.S. Repose.
"We were getting everything from patients with an arm hanging down, half shot off, to any kind of injury to illnesses, and things that might have happened, even accidents," she said. "The patients would come by train or plane. We had a helicopter deck, we had two Jeeps. We had eight lifts, four on each side of the ship ... where they could be lifted, eight at a time."
A train full of wounded men might take 10 hours non-stop to load aboard for the day-long trip back to Japan.
The city of Napa will install new Veterans Recognition banners in Veterans Memorial Park in November. The intent of these banners is to honor …
In about a year, the Repose transported something like 7,000 wounded troops to safety.
After 18 months of duty, she was transferred back to the United States and released from service six months later.
Again, she decided to use her veteran benefits, this time to get a master's degree in nursing, a ticket to a nice salary. She returned to Ohio and
entered school once again.
But that's not the end of the story of how war shaped her life. The 29-year-old unmarried nurse was starting to consider having a family.
"I was never in a hurry to get married," she said. "I had a lot of dates and there were guys I went steady with and I had a couple proposals … I'm thinking I'm getting along there, getting toward 30, I should think about getting married, because I did want to have children and a family."
Back in Long Beach in 1945 or '46, she had met a patient, a charismatic Marine sergeant, an Italian boy from New Jersey who was spending his convalescence at the naval hospital taking classes at Long Beach City College in hopes of becoming a teacher.
"Time went on and I just kept being amazed at this guy. I just kept thinking he was such a neat person," she said. One evening, as she was making her rounds, "he came up to me and said 'would you go out to dinner with me?' And I knew I wasn't supposed to go out with an enlisted man."
They went out anyway and had a wonderful time, but someone spotted them and the head nurse gave her a stern warning – stay away from the enlisted men. So she and her Marine kept talking but did not date. When he was released from the hospital, they exchanged addresses and promised to keep in touch.
After the war, he attended USC, studying business, while she studied nursing in Ohio.
"He'd go to see his mom in New Jersey, like once a year, he'd stop and see me," she said. "He was living his life, but when I went to Korea, I let him know. It just seemed like he was always in the background."
"Maybe I wrote him two letters a year or something," she said. "Just like friends."
When she was set to return home from Korea, she let him know. "I guess I wrote him a letter – and then I got a telegram … I can't quote it, but he asked me to marry him."
That man was Joe Iadarola. She flew to California to seal the engagement, and they were married early the next year, in 1953.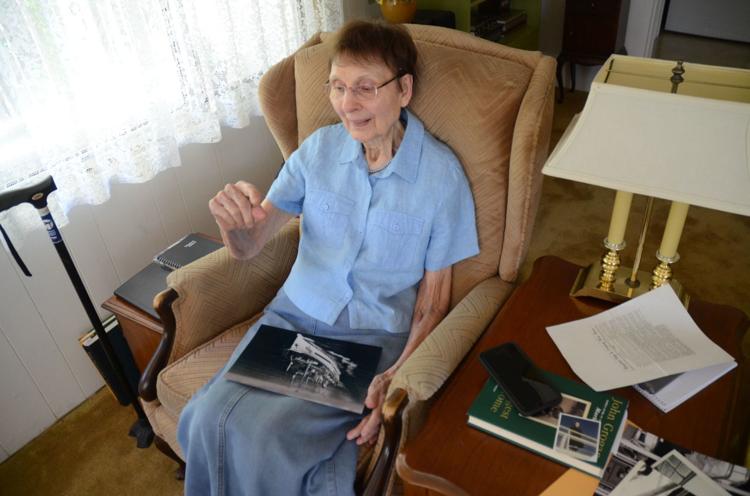 After working a few years in business, Joe returned to his love of teaching and they spent several years moving around California to various school districts while he worked on getting his full teacher certification. Eventually, he landed a job at Solano Community College as a business teacher, where he spent the rest of his career.
They raised three children, and when she was able to return to the workforce, Rita worked as a public health nurse in Vallejo. After they moved to Napa in the early 1960s, she spent 17 years as a school nurse in the Napa Valley Unified School District.
Once she and Joe retired, they traveled the world together until he began suffering from Alzheimer's disease. He died in 2001 after almost 50 years of marriage.
Her children remain in California, two in Napa County, so she remains surrounded by family. And she spent 20 years volunteering in various capacities at the Queen of the Valley Medical Center.
She doesn't interact much with veterans groups, she said, and has only sporadically taken advantage of her veteran benefits since getting her degrees. But her experience at war has given her a keen appreciation of the struggles of veterans.
She said she's saddened by the rejection experienced by the Vietnam veterans, and by the public ignorance of the sacrifices of the men she treated from the Korean War.
"World War II, they never stopped talking about … You know, you don't hear about the Korean War," she said. "That's what I hope, that there might be some people in Napa who are veterans (of Korea), but I guess there aren't too many."
As to her own service, it remains little known to the public. The Repose ferried thousands of men to Japan during the Korean War and later went on to be known as the "Angel of the Orient" in Vietnam, serving as a floating hospital for thousands more wounded troops. That history, however, is rarely told, except for the occasional dispatch like the one in the Associated Press so long ago.
"People don't usually think about hospital ships, I don't think," she said sadly.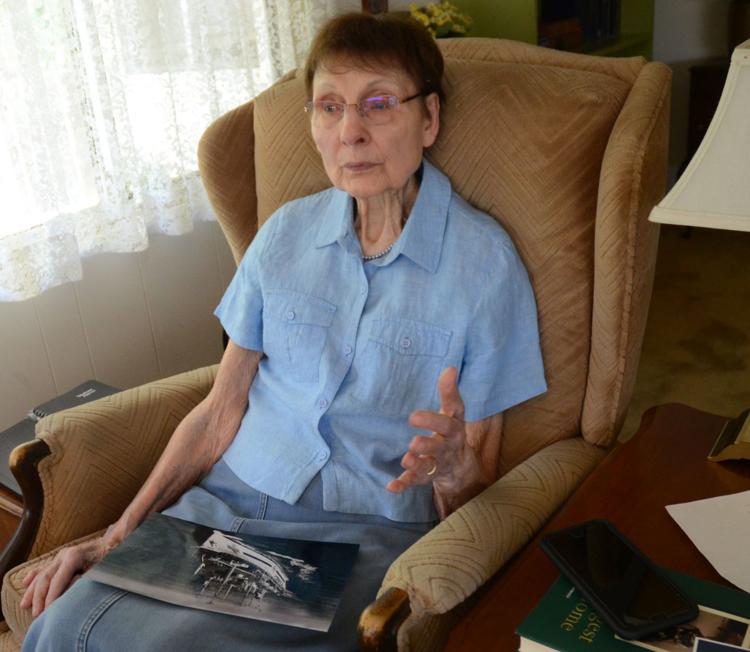 Get local news delivered to your inbox!
Subscribe to our Daily Headlines newsletter.