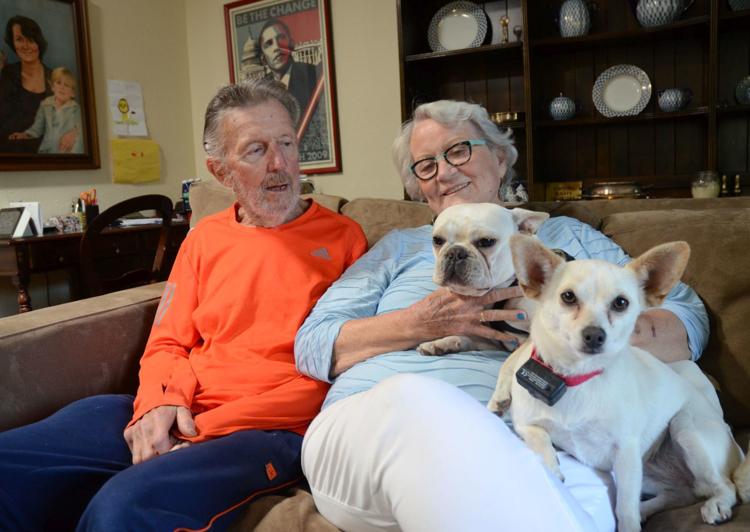 Editor's note: This is the fifth of a 10-part series profiling veterans who live in Napa County. This week's story was sponsored by OLE Health.
Dr. Louis Daugherty didn't usually come under fire in Vietnam, but on the 9th of May, 1968, he and his small team of medics found themselves face to face with the enemy.
Daugherty, in command of an M-113 armored personnel carrier outfitted as a field ambulance, saw several American troops racing back toward their unit, fleeing Vietnamese troops on the other side of a clearing.
"We were in an APC ... and there were bullets all over, and there were a couple guys out front, they were wounded," he said. "They were trying to get back into our unit, and they got shot on the way."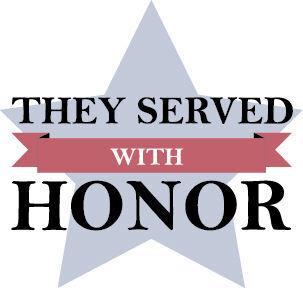 "And I just said 'we better go out and get those guys'; They were going to get slaughtered, you know," Daugherty recalls, more than 50 years later. "So we got in the APC, a bunch of us, and we drove out there. I didn't drive – I was sitting in the back – and we went out there and got as close as we possibly can to the people, and dragged them into the back of the APC ... I don't know how many we picked up, two or three, but whatever it was, we got them and got out of there, got right back."
Daugherty, a retired physician who spent most of his career as a medical examiner for the Napa County Sheriff's Office, tells the story as almost no big deal – he and his team were mostly safe inside the armored ambulance, and anyway, the medics did a lot of the work.
That's not how the Army saw it.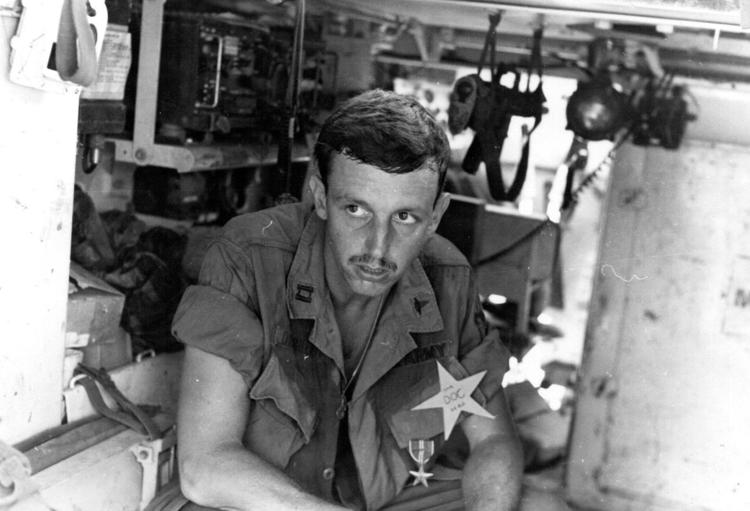 "Despite exposure to intense hostile fire, Captain Daugherty courageously moved to the point of heaviest combat in order to provide medical aid to friendly casualties," wrote Col. Ira Hunt in a July 1968 memo. "Observing wounded soldiers lying exposed to the barrage of insurgent fire, Captain Daugherty repeatedly moved from his relatively safe position by a personnel carrier to pull the injured men from danger.
"At one point during the fierce engagement, Captain Daugherty was moving a wounded man to safety when enemy mortar rounds began to land dangerously close to him. Completely disregarding his own personal safety, Captain Daugherty provided safety for the casualty by using his own body as a shield against shrapnel fragments. Through Captain Daugherty's valiant actions, many lives were saved and the mission was successfully completed."
There is confusion in our community as to who a veteran really is, even among those who have served in the military.
That action earned Daugherty a silver star, the third-highest award for valor that the Army awards.
"We were in the APC," he says now with a casual shrug. "I wouldn't have wanted to do it out there on my own. Nor would anybody else."
Daugherty and his wife Sheila, now living in Napa, met at an Army hospital in Texas before both were shipped out to Vietnam. She was a nurse from New York, he a physician from Tucson just starting his residency.
They dated for six weeks before she was assigned to a hospital in Saigon.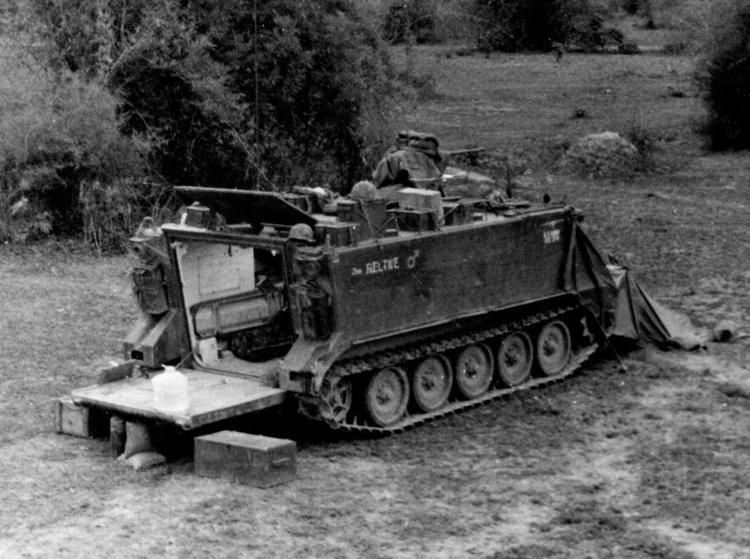 "It was very romantic," she said, drawing a laugh from her husband of five decades.
They continued to date while they were both in Vietnam, after he was assigned to be a battalion surgeon in a mechanized infantry unit of the 9th infantry, operating in the Mekong Delta.
The couple was part of perhaps the most sophisticated medical system the military had ever used in the field.
"You have to understand the way things were in Vietnam, because a wounded soldier, you could get them to a hospital within a half hour," Sheila Daugherty says. "It usually started with a battalion surgeon, then it would go to a MASH hospital, or my hospital, a center for chest surgery, for burns, for dengue fever, blackwater fever."
"Out in the field," Louis Daugherty says, "when there was something going on, (soldiers) would either come to you on their own ... if they picked up something or broke their arm or you know, simple things, or during battles like that, you'd treat first care, first care triage for the wounded. You'd see them first and make your evaluation of treatment right there – you'd either treat it if they were OK, and send them back, or if they weren't, you'd send them to a hospital. And they had a very nice system, all helicopter-based, and they were usually there within half an hour."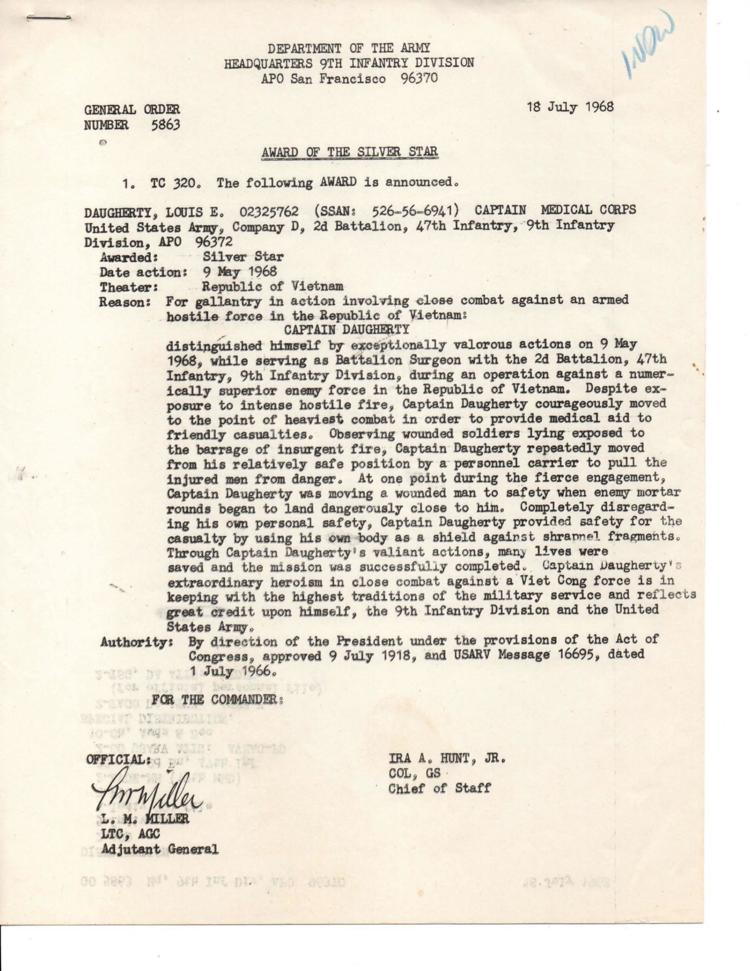 Both had high praise for the helicopter pilots, who often braved hostile fire to collect the wounded.
"We called them Dustoffs," she said. "They were wonderful."
"They were absolutely wonderful," he agreed. "You know, that was dangerous work. These guys would be flying overhead, an easy sight for any people you were engaging with. It would be easy to shoot them down but those guys came in, picked up wounded, dropped off troops if they had to, dropped off supplies. They did everything."
"Very dangerous," she said. "We lost a lot of good guys" on the helicopter missions.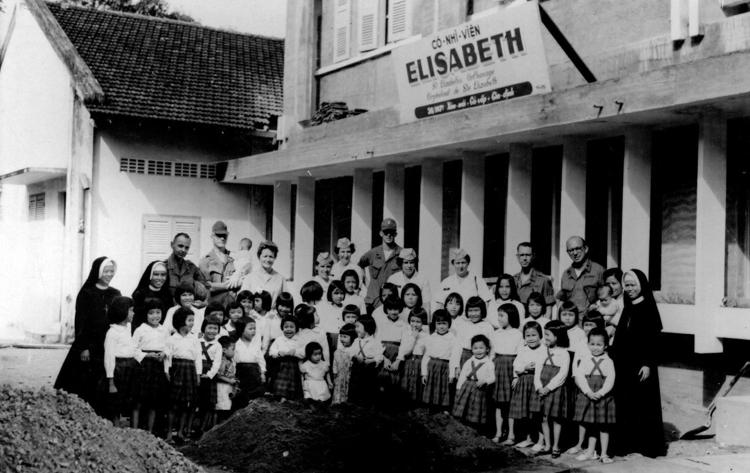 For Louis Daugherty, life in the field was normally fairly quiet. His unit mostly spent its time visiting villages and trying to keep the Viet Cong moving along.
"It was a very wet delta area of Vietnam; for some reason they thought armored personnel carriers would be good in that," he recalls with a laugh. "All I know is we spent a lot of time getting them out when they got sunk into something, a watery hole."
"I don't know how many missions we went on ... we would probably do one or two a week, and the majority of them, by the time we got there, there was not much going on," he said. "Whether they had gone ahead beforehand or whether they heard us coming because we were very noisy. And of course all of the Vietnamese civilians knew about us."
Back in Saigon, Sheila Daugherty was tending to the intensive care and emergency wards at the hospital, seeing the wounded arrive and tending to some of the most severe cases. When they heard there were incoming wounded, they called it a "flap."
"We identified them (as they came in); the most critically ill would be the 'expectants,' and those were the ones we knew weren't going to live," she recalls. "And that was awful, because they would come in and we'd put them over, way over on the other side of the ward and all we'd do was to check them about every half hour, because we just needed to know when they were going to die. It was horrible."
"There's one that I will never forget, a sergeant. He was 31 years of age ... I'll never forget him. He had a wife, I knew because I went through his pockets, which you should never do because you, you know, get personally involved. And his head was blown. You know, he had a lot of brain damage. I am sure he wasn't even around."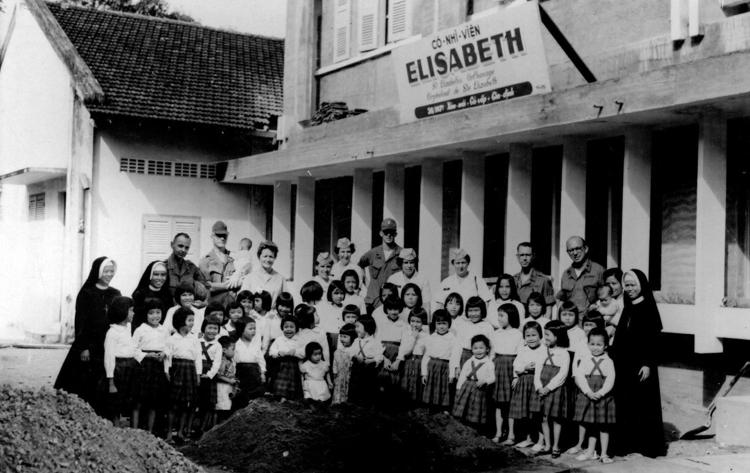 "But I would talk to them," she said. "I would go and hold their hand, then I'd go off to the next one. That was the worst."
After the "expectants" were the "immediates," which were the ones they could save. We'd "probably send them right off to the ER."
In their downtime, the nurses took on a project to improve the orphanage known as St. Elizabeth's, part of the American effort to win the "hearts and minds" of Vietnamese civilians. In addition to visiting the children, with the help of Army engineers, they built new cooking and showering facilities and even added a second story.
"We took care of the orphans and we took care of the nuns," she said. "They were wonderful people."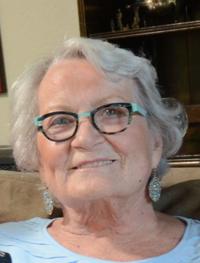 After a year in Vietnam, the Daughertys were sent home, she in 1967 and he in 1968.
The reception they received was not warm, they say.
"It was hard when we came back because people weren't very nice," she said. "Coming out of the airport at JFK, oh God that was awful ... I had two guys, one of them spit at me and called me a pig. That was really bad."
Louis Daugherty says that he and Sheila had an easier time returning than many veterans of the era, if only because they had established medical careers that they could take up in civilian life.
"We were a little older ... the anti-Vietnam feeling, obviously we didn't like that, on the other hand ... it was emotionally complicated," he said. "But we were lucky because we were able to come back and reintegrate into society. We had jobs immediately."
Once back in civilian life, the couple married and took a long-planned year in Europe – where they had the first of two sons.
Returning to the U.S., Louis took up a residency at UC San Francisco and later took a job at Vallejo General Hospital before going to work at the Sheriff's Office.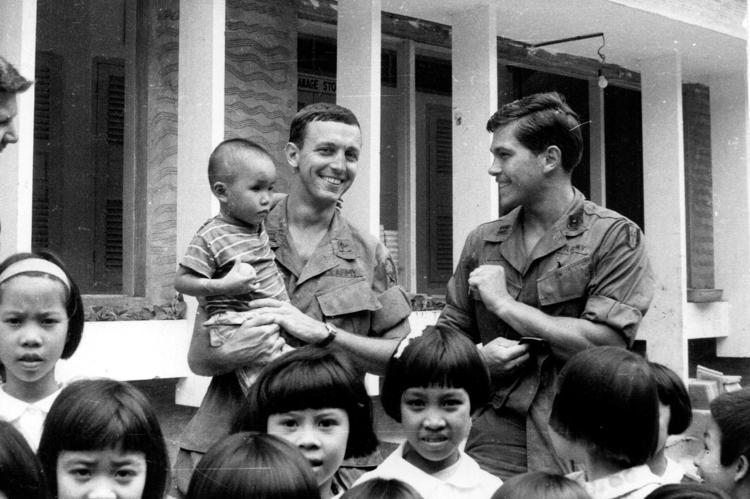 Sheila left nursing and spent a career doing various social work on contract, such as teen substance abuse treatment and assistance programs for inmates at the Napa County Jail.
Today, they say they don't think too much about the war.
"It was not a great war," Louis said. "Whether we did anything good there, or anybody cares, I don't know. We don't worry about it, but I am not so sure we did any good or anything like that."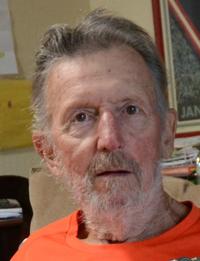 "Well, we did good there, come on," Sheila challenged him "We did do good."
"We did? What did we do?"
"You took care of people."
"No," he said with a wave of his hand. "I'm talking about the whole war."
"Oh, well," she said, nodding, "the war sucked."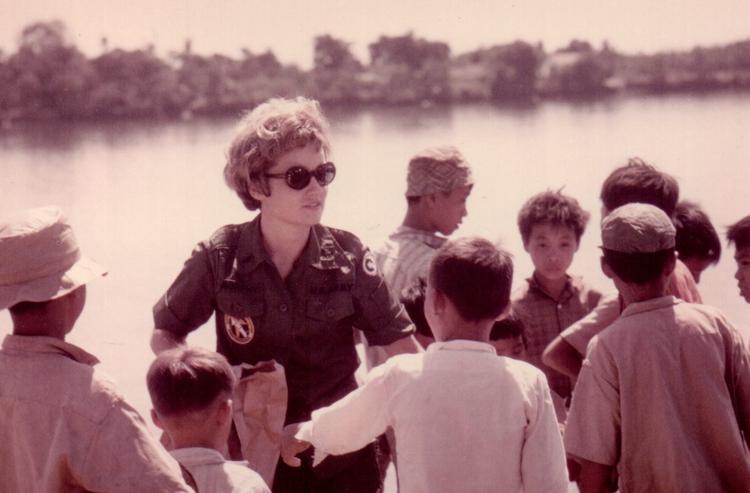 Get local news delivered to your inbox!
Subscribe to our Daily Headlines newsletter.