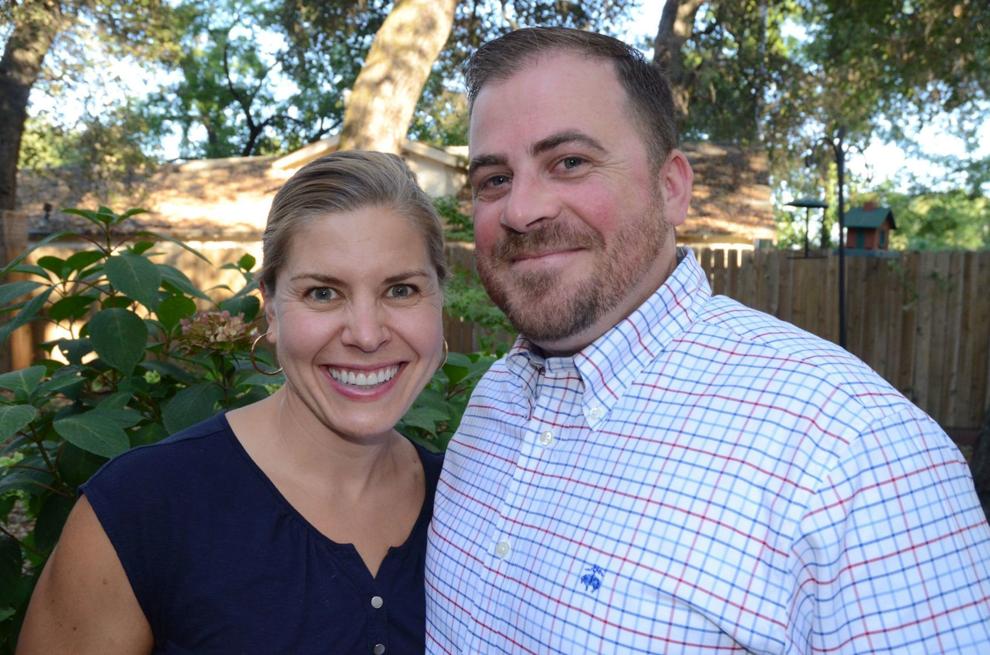 Editor's note: This is the eighth of a 10-part series profiling veterans who live in Napa County. This week's story was sponsored by The Bank of Stockton.
Leah Heil says her introduction to Iraq was a shock.
"It was almost surreal ... I landed in Baghdad, I was like where am I? Hmm, it's hot," the St. Helena resident recalls.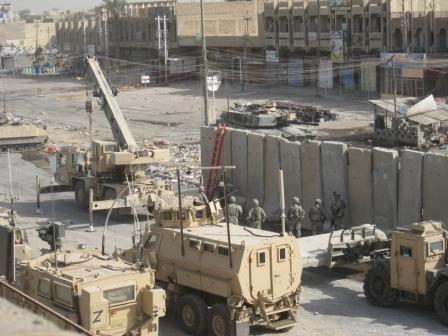 She was fresh out of West Point in the summer of 2004, with only a brief posting in Germany, when she was assigned as an intelligence officer to an infantry battalion that had already been in Iraq for the better part of a year.
"We show up in Baghdad in a military transport," she said. "They did a combat landing, which means you come down at a very steep angle, circle, then you land and you're in this giant tent and they say 'You, come with me,' you go 'OK' … We got in a truck and drove, they say 'load, your weapons armed, you be ready to react' and in the back of the mind you go, do I know how to react? Let's hope I know."
Her job was to lead a small team of intelligence experts, using interrogation, intercepted communications, and specialized surveillance equipment, to assist her troops in capturing or killing enemies.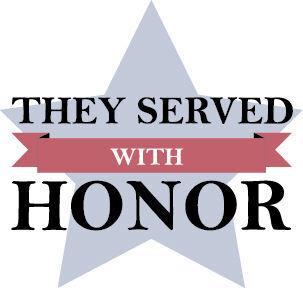 "Your role is to think like the enemy, kind of anticipate their movements ... the infantry battalion would say I need to know about this sector," she said. "I need to know what the enemy is doing. I need to know who planted this (improvised explosive device). And then I would figure out how to position my assets, my soldiers, to try to help paint that picture."
Today, Heil, 38, is the mother of two, married to St. Helena native Dominic Heil.
The Heils are part of a relatively new phenomenon in the military – couples where both served in uniform. She did two deployments in Iraq and he did one. They met in 2006 while they were posted in Germany between her deployments. He had come to the Army on an ROTC scholarship at Stanford.
They say they're the last generation of students who could look at military education or scholarships primarily as a way to pay for school without really risking combat. The Sept. 11 attacks occurred just days into Leah's third year at West Point and in the summer before Dominic went to Stanford, after he had already committed to ROTC. Neither had expected a war when they entered into their relationships with the military.
Although they never served together in Iraq, Dominic was also an Army intelligence officer, who coincidentally served the same infantry battalion, though four years after Leah had left it.
They dated for years, but saw each other infrequently. They only once overlapped in Iraq, for a few weeks at the end of her second deployment and the start of his first.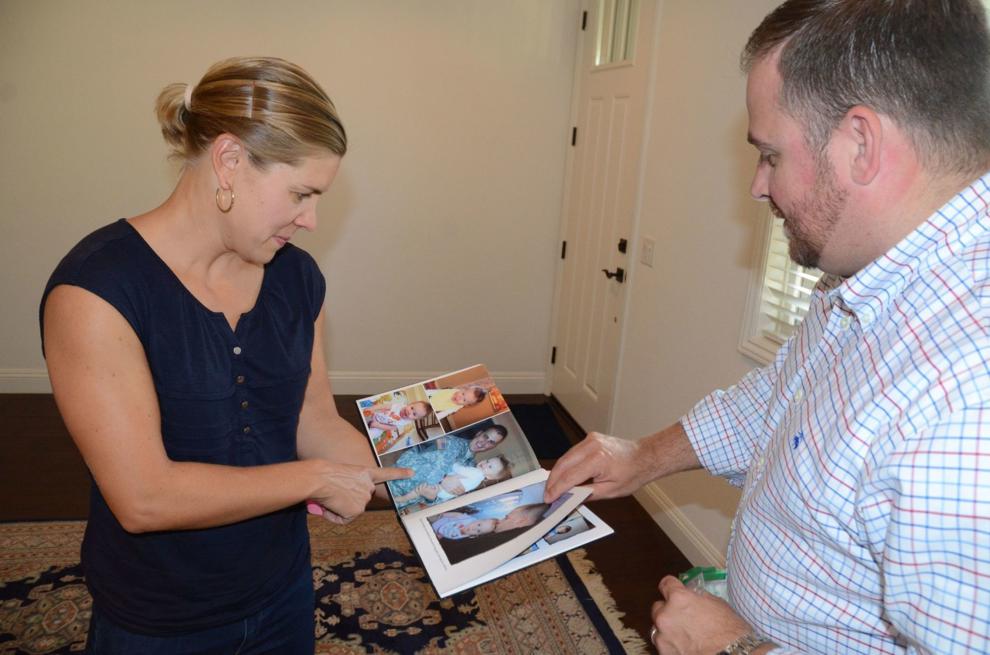 "You're used to kind of hardship and separation – and focusing on the mission … it just became about kind of like get through it and get to the after, which is this vision we have of life after the Army and settling down together, and here we are," Dominic said. "It all worked out."
Leah's first deployment was relatively peaceful. It was shortly after the war that toppled Saddam Hussein and Iraqis were still generally friendly toward the Americans. It was only toward the end of her deployment that attacks on American forces began to ramp up.
When she came back in 2007, the action had gotten much more intense. The second time in Iraq, she worked at the corps level, researching the funders and organizers of the insurgency, which was raging by that point. She was posted in an office built inside one of Saddam's opulent palaces.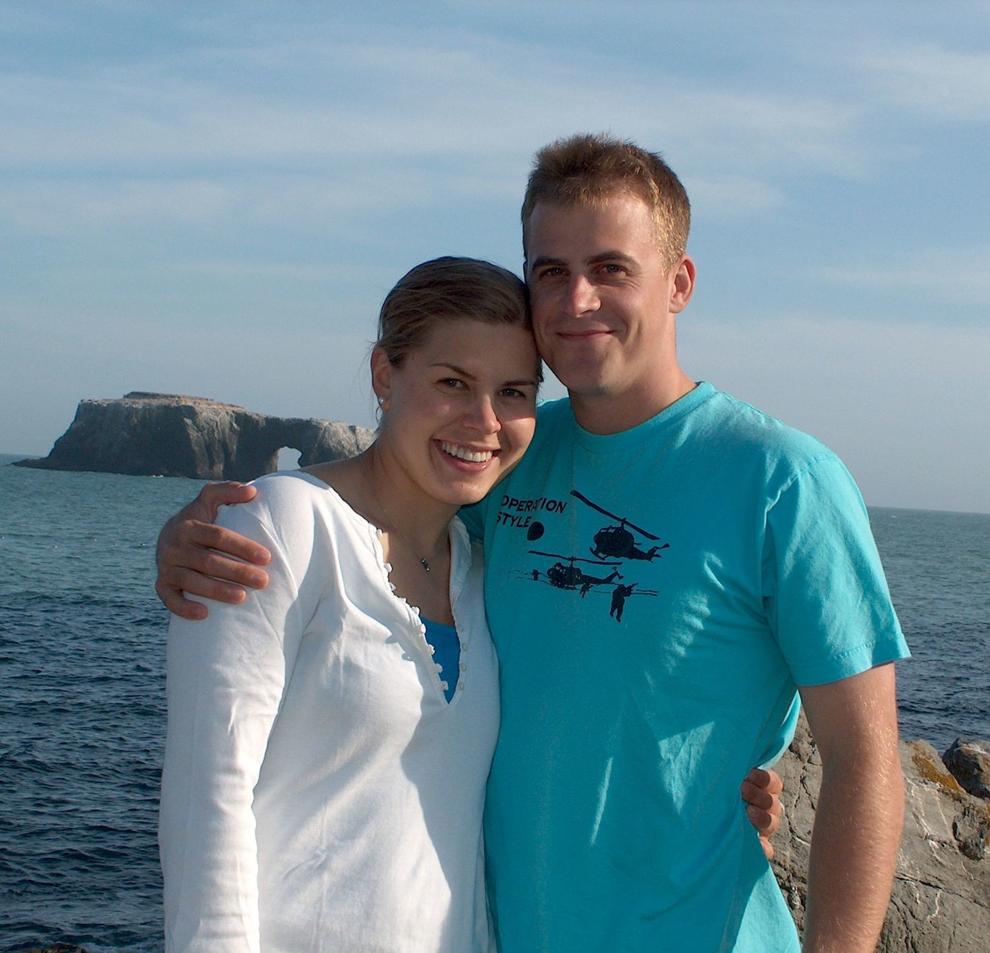 "We'd gather all the little pieces of intelligence then deliver it to wherever the person was operating so that the ground unit can (capture or kill him)," she said. The intelligence officers would tell local commanders "This is his pattern of his life. This is the most recent imaging we have of him, this is the signals intelligence we have on them."
Dominic, meanwhile, was training back in Germany. Unlike Leah on her first deployment, he had months of warning that he was being sent to Iraq, but didn't know exactly where. All they knew was that the battalion was being trained and equipped in a manner that was unusual.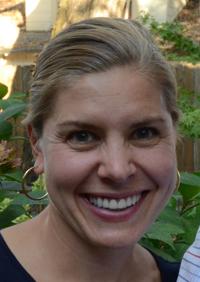 It was being trained to operate far from its parent brigade, and it was being equipped far beyond the normal functions of a mechanized infantry unit.
"They took a bunch of tanks, Abrams tanks, and attached them to us from the tank unit, gave us engineers, they did all this stuff to what's called 'task organize' us, to give us a little bit of everything so we could be like a Swiss Army knife," he said.
As the deployment date drew near, Dominic was able to determine through Leah that they would be relieving a badly bruised unit in Sadr City, the sprawling Shia slum in Baghdad where Iranian-backed militias were firing rockets into the heavily fortified Green Zone, where the American forces and occupation authorities were headquartered.
"A decision had been made to build a wall, to wall off Sadr City and the enemy figured it out and was throwing everything – and the kitchen sink – to keep it from happening," Dominic said.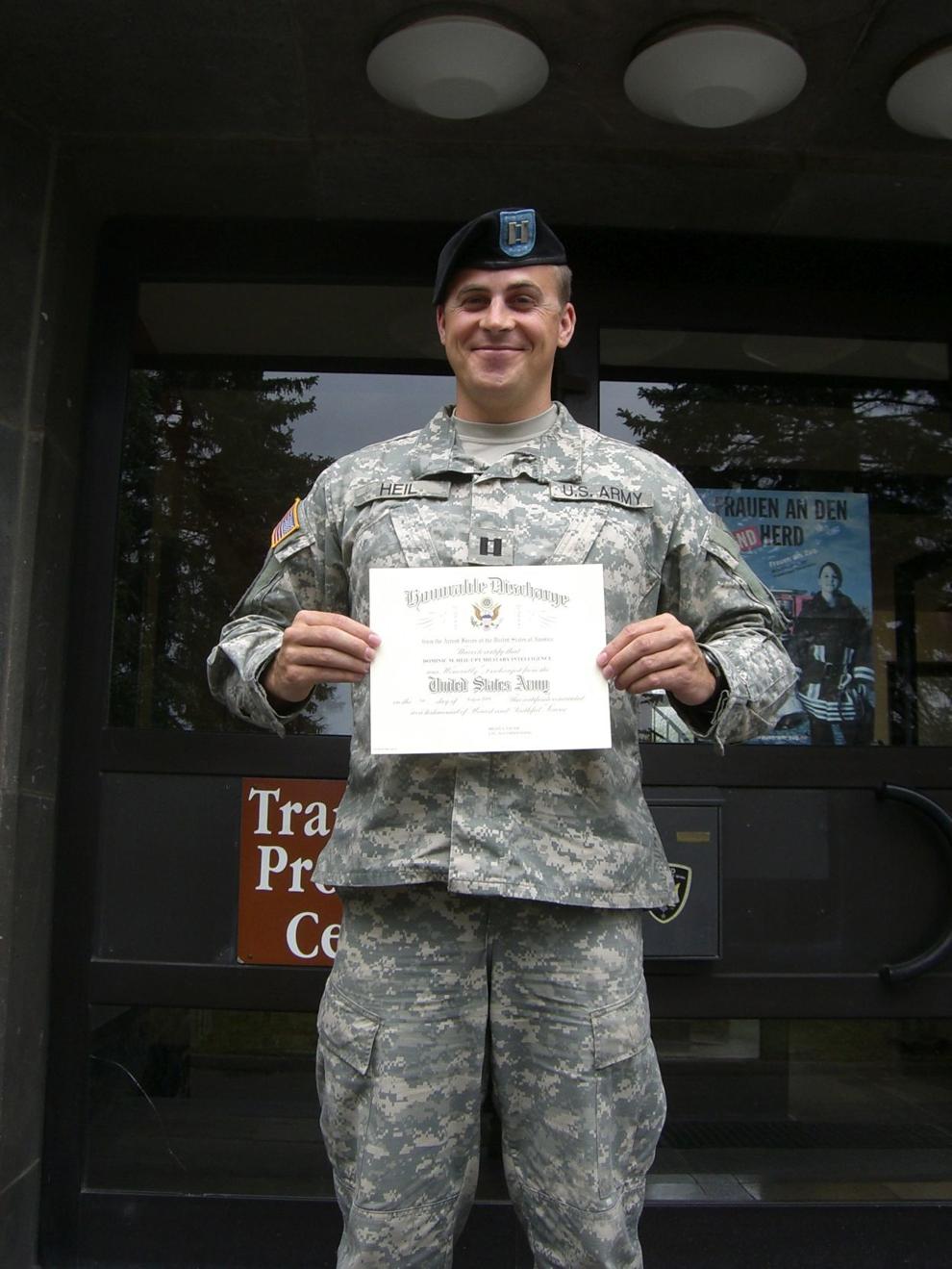 The wall was intended to block off parts of Sadr City and make it harder to fire short-range rockets from its streets.
"Basically our job was to go protect the engineers so they could go build the wall," he said. "If you can imagine, it was this crazy fight … that went on for a few months, which was being tracked all the way up to the corps level – well how much of the wall did we get done today?"
"You had a bunch of tanks … and Bradley (Fighting Vehicles) and right behind them you have a whole bunch of engineers trying to hook up these Alaska barriers (10-foot tall concrete panels), while they're being shot at, while we had helicopters overhead. It was pretty intense," he said.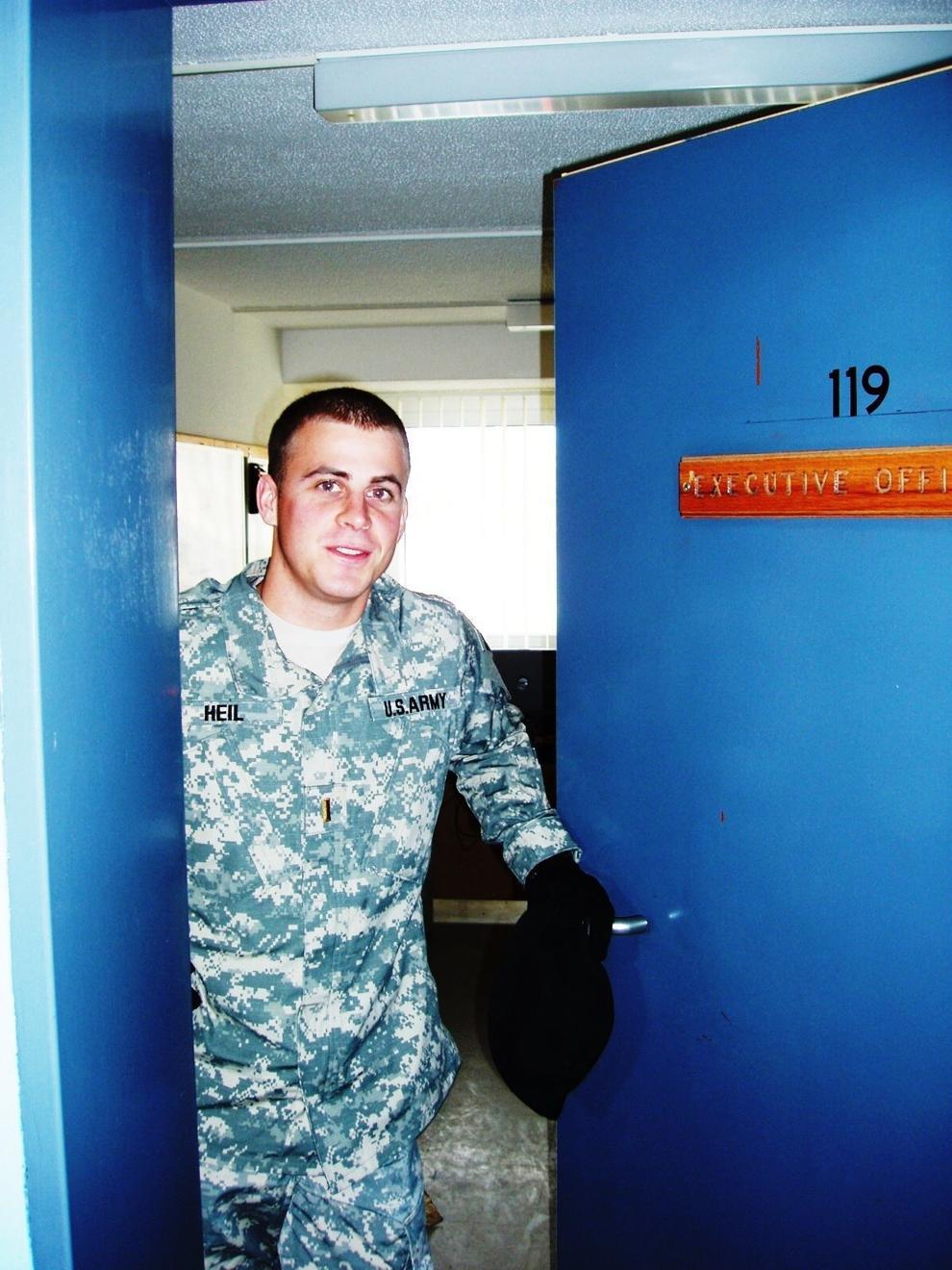 Once the wall was built, insurgents retreated deeper into Sadr City and began using long-range rockets and rocket-assisted mortars, mounted on the back of trucks.
Dominic's job was to figure out who was firing the rockets and mortars.
"They got so fast at it," he said. "They'd pull up in a pickup truck, go into the courtyard, put this rail up, shoot the rocket, put it away, take off. We realized we had to have something up to detect them and something to shoot them at all times and we started closing that loop and started taking out the rocket teams. Gradually only the best rocket teams are left and they had to start to go deeper and shoot the longer-range rockets, which are harder to set up."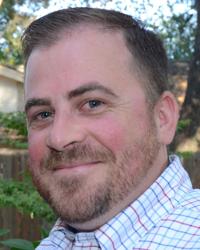 While Dominic was in Iraq, Leah left the Army and earned a master's degree in geography. When Dominic got out of the Army in 2009, the couple got married and moved to Washington D.C., where he took a National Guard position in the Pentagon and she worked as a civilian contractor doing intelligence analysis.
They lived there for six years, but the intense grind of politics and life in the D.C. area didn't suit them.
"I was briefing three- and four-star generals," he said. "At times the Pentagon was more stressful than Iraq, because you-know-what rolls down the hill from a four-star general."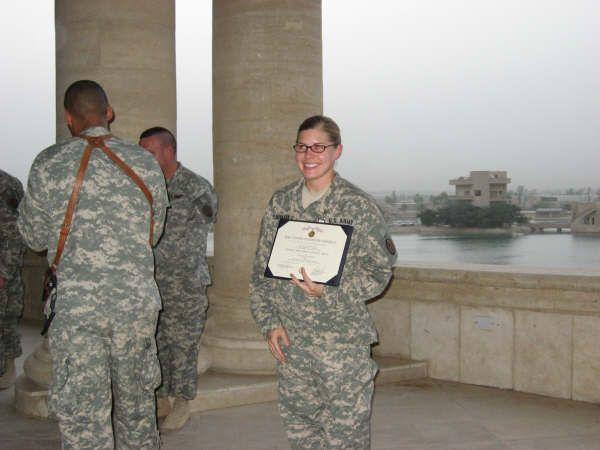 A colleague advised Leah to get out before their kids got older and became tied down with friends and schools.
By chance, in 2016, Dominic learned of a job in a new investment management firm in his home town, St. Helena.
"It was like this weight lifted off our shoulders, kind of like a new chapter in our life," he said. "The military was wonderful but it's really stressful and it kind of grates on you … we just packed our bags and headed west."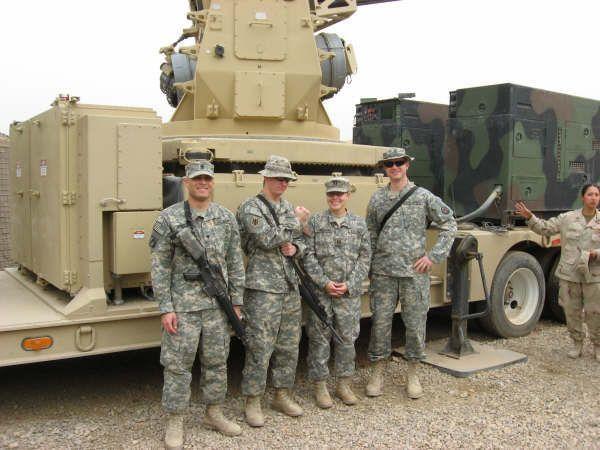 Leah at first worked as a personal trainer, and later got a job at a company that does aerial analysis of vineyards.
Their girls are now 6 and 9.
"We're just really fortunate. We're back here where I grew up, it's this beautiful town to raise kids in," he said. "We've both been able to transition to new careers, and so we've been able to turn the leaf on that chapter of our life without too many bumps in the road."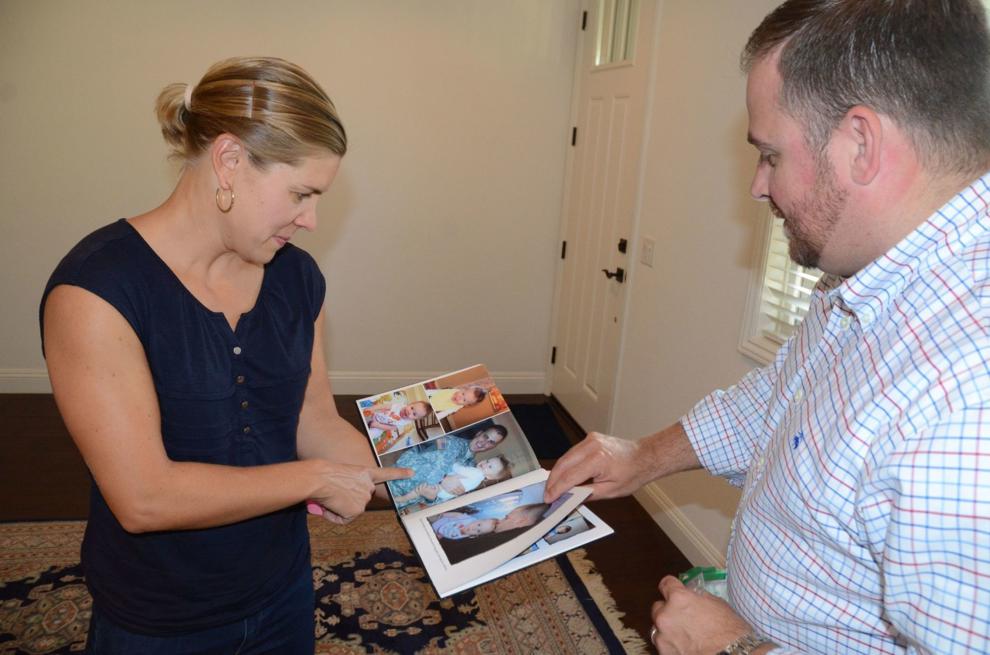 Both say the war did change them in some ways. Dominic particularly was suffering nightmares and had difficulty controlling his anger while they were living in D.C., though he said that has faded over time – and was helped by moving back to St. Helena.
"We're both definitely jumpier than your average person still, like a loud door bangs without warning or fireworks on the Fourth of July; I think that will never go away," Dominic said. "I think we've both realized that we have a certain reflex; that heightened awareness comes back really quickly. But in terms of day to day, I think we're both very fortunate not to be suffering any lasting effects."
Leah said veterans of the modern wars aren't as plugged into the broader veteran community as those of previous wars, but they are very well connected among themselves.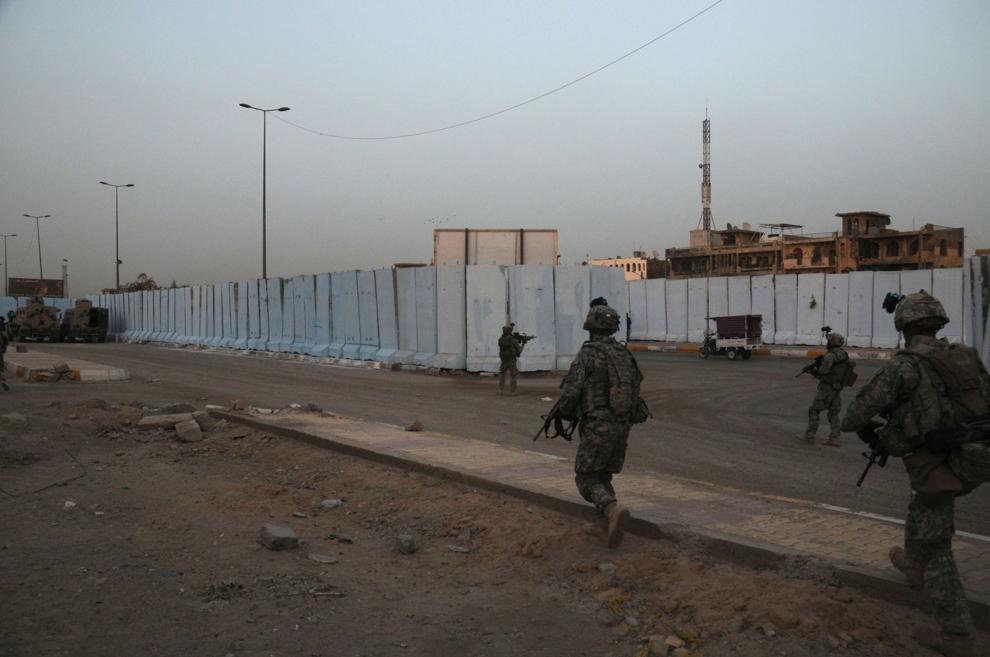 "There's a group of us and we chat a lot," she said. "And I think technology has helped that because you can reach out and say 'is this normal? Is this not normal? Am I going nuts? Should I be concerned about this?' I think that's really helped because the friendships you make in the military, in that stressful situation, are unlike others."
Both say they were proud of their service, even though the Iraq war remains a controversial one.
"Whether we were used properly or not is a decision for someone else to make," he said, "but I was willing to put in the time for the country, and how much as this amazing country given me and my family … I feel like that was my chance to chip in to help contribute to what makes this country so great."